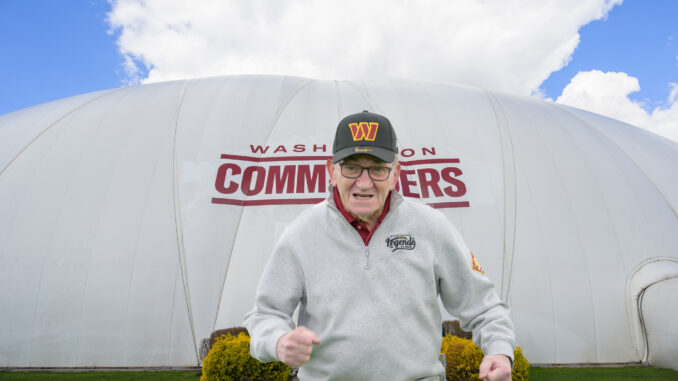 Hit Man
By Chuck Cascio 
Anyone who ever saw defensive back Pat Fischer play football remembers him. His small stature for a football player – just 5-foot-9, 170 pounds. His fierce "bump-and-run" style of defense, where any offensive player who entered his territory paid a physical price. His contagious energy, which he shared constantly with every teammate. 
And fans will be happy to know that despite being 83 years old and slowed somewhat, Fischer continues to be the positive, energetic leader he always has been – undoubtedly why he was voted "Favorite Local Celebrity" in Ashburn Magazine's Best of Ashburn 2023.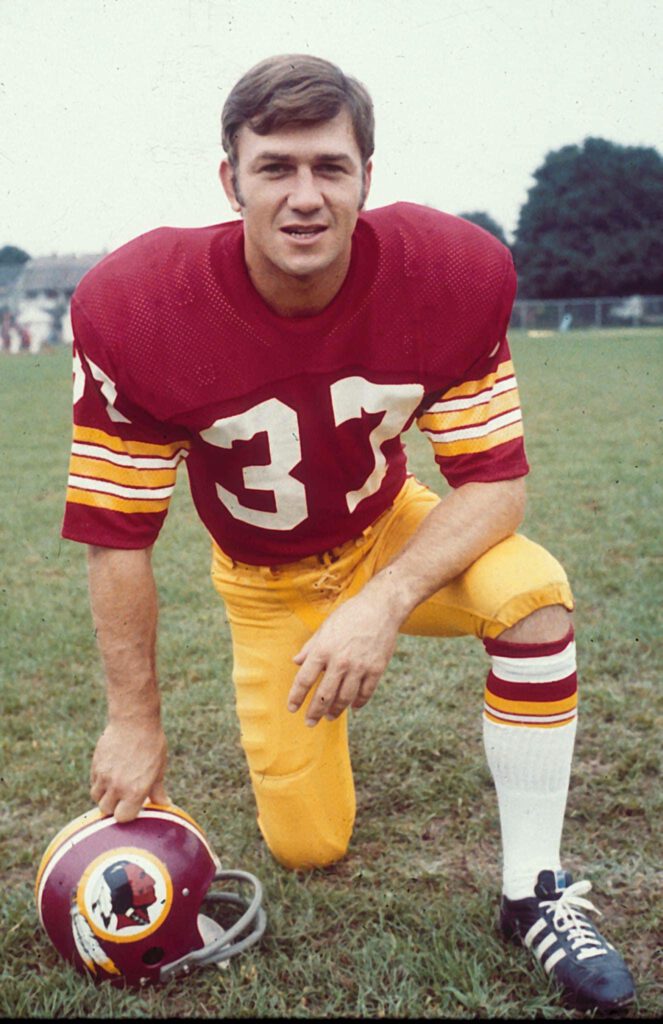 Fischer came to Washington's NFL team as a free agent in 1968 after seven seasons with St. Louis (then the Cardinals). A native of Nebraska, he was immediately attracted to the then-rural areas of Loudoun County. He settled his family here and never moved, even after retiring in 1978. Today, he lives in Ashburn's Waltonwood retirement community. 
"After football, my dad leased farmland where he raised horses," said his daughter, Allison Shannon, founder of the 37 Media and Marketing Group in Ashburn ("37" being her father's jersey number during his playing career). "He learned everything about horses himself and then –  when the farmland was sold to be developed into what is now Raspberry Falls Golf Course – my dad became a stockbroker and Realtor."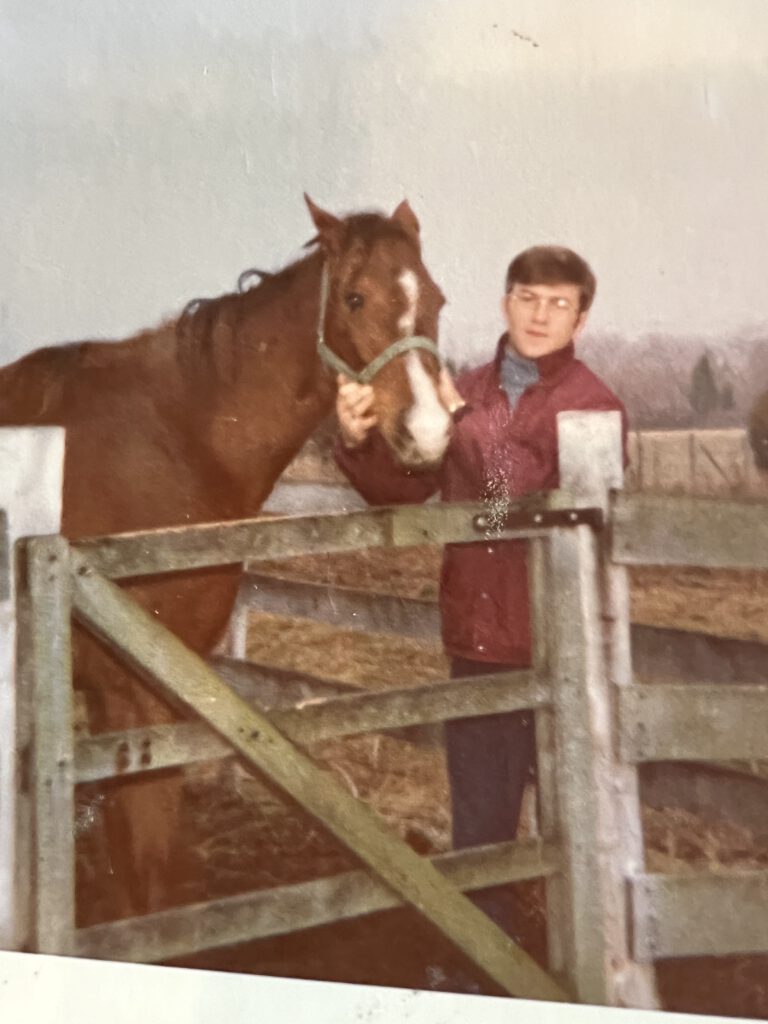 Shannon recently arranged a small gathering at the Washington Commanders training facility in Ashburn, where her dad reflected on his time on the playing field as he joked with two close friends, former Washington team trainer Bubba Tyer and Jerry Olsen, president of the Redskins Alumni Association. 
"All the years in D.C. were pretty tough," said Fischer, nodding at the memories. "For me, the only way to make any team was to show the coaches I could do it." 
And he definitely could do it. In part because of Fischer's leadership, the 1972 team, known as "The Over the Hill Gang" and coached by George Allen, went to Washington's first Super Bowl. Washington lost to the undefeated Miami Dolphins 14-7 despite Fischer and his fellow defenders allowing only 69 passing yards. 
During his 17-year pro football career, Fischer played in 213 games and snared 56 interceptions, earning him a spot in the Washington Ring of Fame. He also was named to the All-Pro team four times and played in the Pro Bowl three times and is honored as one of the 80 greatest players in Washington football.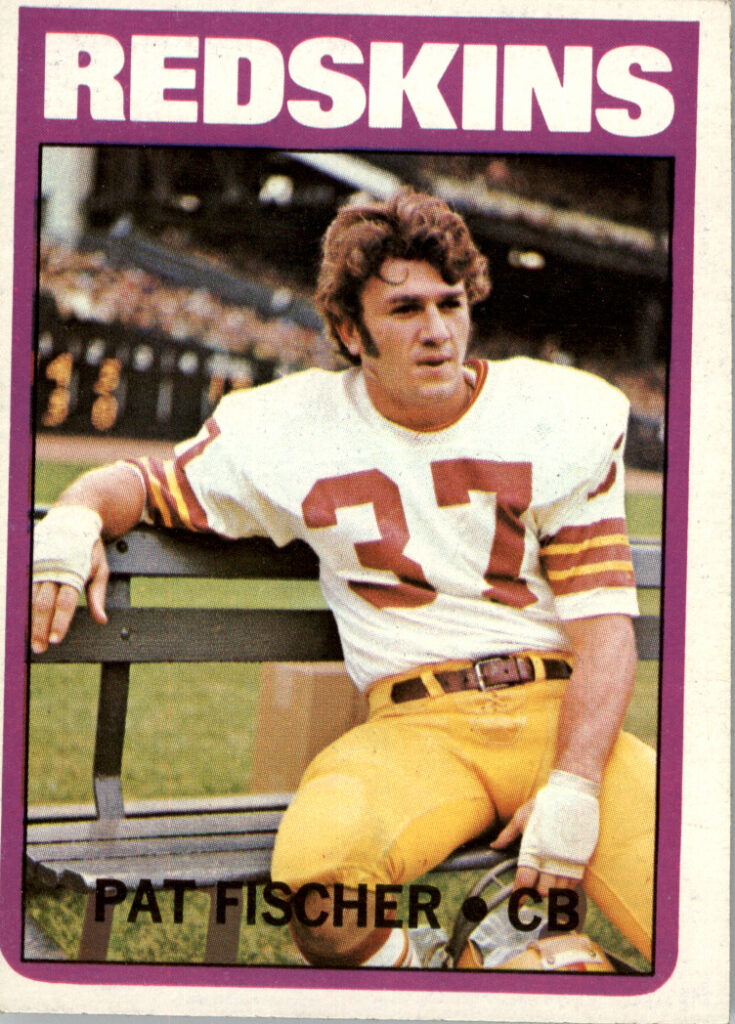 Tyer chuckles at the memory of how Fischer prepared to play on game day. "He would brew a pot of coffee – not just a cup, a pot – and drink it all. That fired him up," Tyer said. "Remember, when he first came to Washington, we had no uniform small enough to fit him. We thought he was a ball boy." 
Fischer laughs at that, but does not deny it, admitting that he needed any advantage he could find. He remembers how at the University of Nebraska, he played various positions on offense and became all too aware that "everybody is trying to get the guy with the football." 
As a result, when he turned pro, Fischer was eager to play defense, where he developed a technique he refers to with a wink as "hit and lift."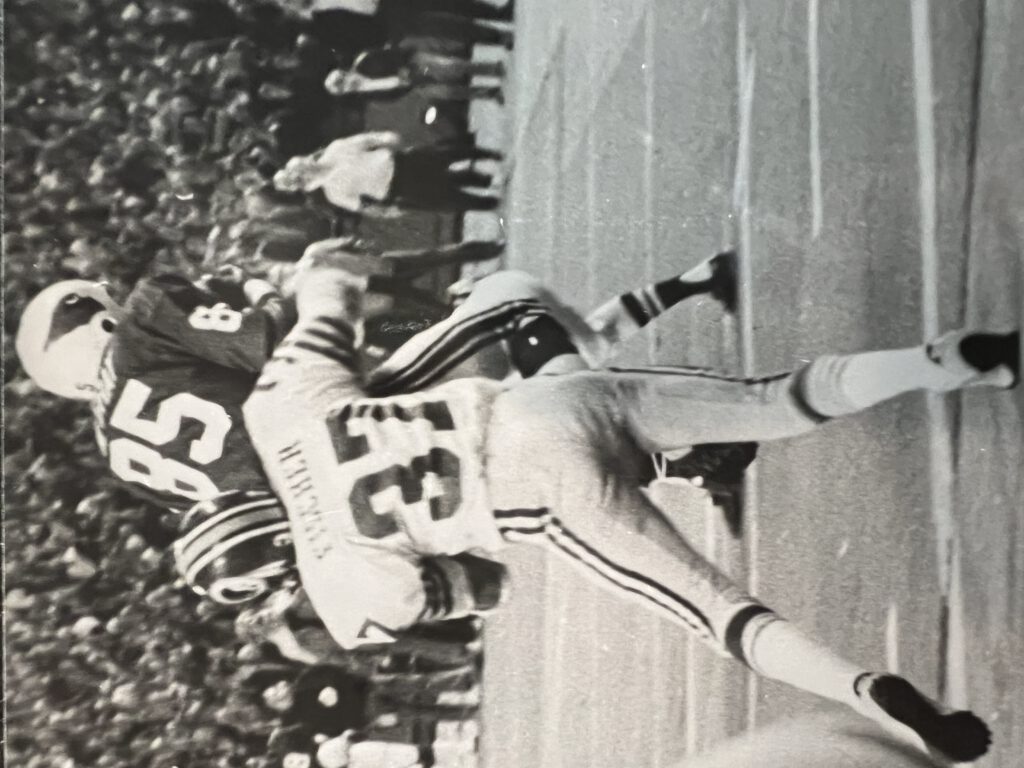 Many opposing players experienced the power of Fischer's hits and lifts, some even acknowledging to him that his impact was unique. For example, Tyer recalls how Miami Dolphins Hall of Fame running back Larry Csonka once broke free and was racing downfield until Fischer, using his trademark technique, slammed into him. 
"Csonka went down hard," Tyer said, "and when he slowly got to his feet, he lifted his facemask toward Fischer as a salute." 
Fischer, Tyer and Olsen play golf together locally when they can, which apparently is always an outing that has some typical Pat Fischer sideshow. 
"I mainly go looking for golf balls, while they play," said Fischer, and then he adds in a whisper, "But I do steal golf balls out of those guys' bags."  
Olsen overhears this and laughs. "Pat actually plays pretty well," he said. "And we know when he is using his own golf balls because they are marked with his number, 37."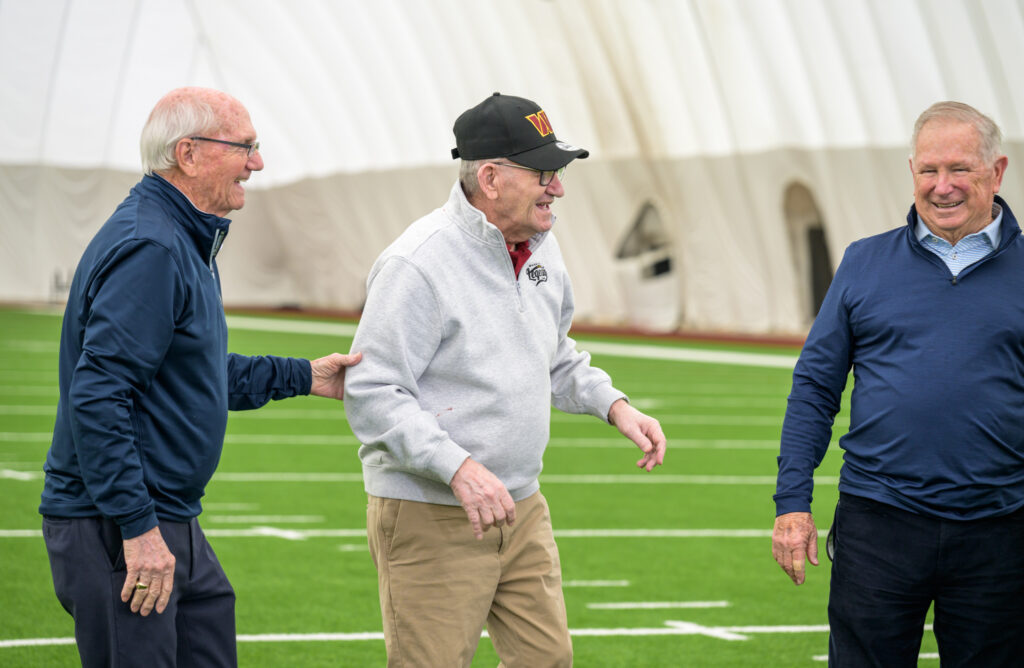 The three men also go on walks together in Algonkian Park, and Fischer still fondly recalls speaking at various community events and schools. Allison affectionately sums up the message that her father's life has delivered to her and to thousands of others on the football field and elsewhere.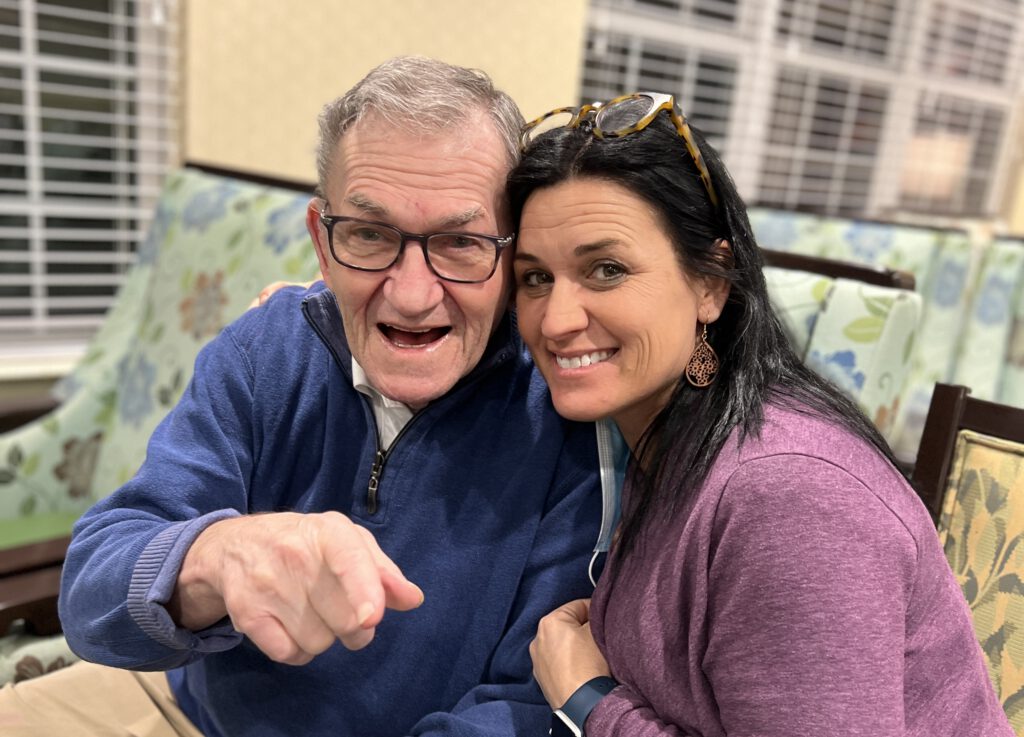 "My dad came from nothing," she said. "He works harder than any other person I have ever known. He has always led by example, showing the way, and he would never ask someone to do something he wouldn't do himself. He is above nothing and is fair to everyone. My dad is a fine man – a protector."
Chuck Cascio is a longtime freelance journalist and author whose works can be found at www.chuckcascioauthor.com.