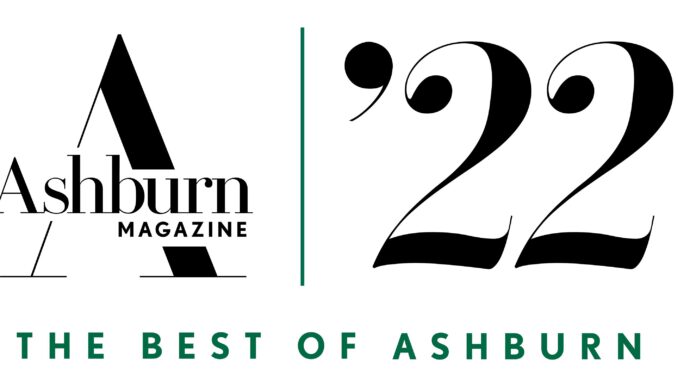 Welcome to Ashburn Magazine's Best of Ashburn 2022. This is our annual issue where we celebrate local businesses and take the pulse of the community. Who are Ashburn's favorite doctors, bartenders, restaurants, parks, auto shops and more?
This is the third year for the Best of Ashburn and each year, it has grown by leaps and bounds. More than 13,000 voters cast ballots this year — up 30% from 2021. And those participants cast 72,000 individual votes — up roughly 20% from last year.
All total, nearly 3,000 businesses, people and organizations received nods during the February voting period — and honestly, each one of them is a winner for having survived (and often thrived) during the challenging business environment brought on by a pandemic, supply chain issues, staffing shortages and more.
Congratulations to all and read on to find out more about the top vote-getters who can rightly claim they are the Best of Ashburn.
The Top 10
While we celebrate all our winners, it's fun to look at who received the most votes overall, in any category. Seven of the Top 10 overall vote recipients are repeats from 2021, but after two straight years at the top of the list Ford's Fish Shack falls back a smidge this year. However, Ford's — along with Blend Coffee Bar — are the only two businesses to appear in the Top 10 all three years that Ashburn Magazine has conducted this survey.
Here are the Top 10 vote recipients in 2022 along with the prior years they have appeared in the Top 10.
Diana Paul, Diana's Fitness Lab……………Best Personal Trainer/Coach  ('21)
Ben Huntington……………………………….Real Estate Agent
Row House……………………………………Fitness Center/Gym
Kerri Preast, KP Beauty…………………….Esthetician ('21)
Thomas Sakole, Riverside High School….. High School Teacher
Londa's Laboratory …………………………..Best Local Curbside Service ('21)
Brush Strokes Painting & More LLC………Painting Company ('21)
Blend Coffee Bar……………………………. Coffee shop ('20,'21)
Ford's Fish Shack……………………………….Seafood Restaurant  ('20, '21)
Bruster's…………………………………………. Ice Cream/Frozen Yogurt Shop ('21)
AROUND ASHBURN
Best Preacher    
Father Nicholas Barnes, St. Theresa Catholic Church
Co-Working Facility    
Venture X
44679 Endicott Drive, No. 300, Ashburn, 20147
venturex.com
703-957-9970
Venture X in One Loudoun is more than up-scale flex office space — it's a rapidly growing community of CEOs, tech startups, solopreneurs, professional services and other established businesses — all operating in and around Loudoun. Enjoy quiet, focused time inside your private office or grab a free coffee or tea and socialize with other members in the beautiful café. The high-tech meeting rooms offer a professional environment to conduct team meetings or host a staff retreat. Visit and find out why Venture X is becoming the premiere business hub in Loudoun.
Date Spot 
Cork and Keg Tours
Event Venue      
Clyde's Willow Creek Farm
Favorite Local Celebrity       
Renee Ventrice
Favorite Park     
W&OD Trail
Non-Profit Organization      
Ashburn Volunteer Fire and Rescue Department
20688 Ashburn Road, Ashburn, 20147
ashburnfirerescue.org
703-729-0006
Place of Worship        
St. Theresa Catholic Church
Place To Work
Ahso Restaurant
Senior Living Facility   
Ashby Ponds
21170 Ashby Ponds Boulevard, Ashburn, 20147
ericksonseniorliving.com/ashby-ponds
703-936-2108
Get more from retirement at Ashby Pond. Vibrant, maintenance-free living awaits you at Ashby Ponds, a beautiful senior living community. Choose from a variety of apartment homes designed for every need and budget. Many have outdoor living space. Customize the interior to reflect your style. Enjoy restaurants, a pool, theater, day spa and much more. With over 100 resident-run clubs to choose from, you'll always have something fun to do. Feel good knowing that quality health and wellness services, including higher levels of care, are available right on campus. Demand for apartment homes is at an all-time high.
ARTS/ENTERTAINMENT
Artist
Jess Judkins — My Charming Colors
Author      
Braden Quinlan
Music Shop  
(TIE) 
Mintons Academy of Music
21690 Red Rum Dive, No. 157, Ashburn, 20147
703-723-1154
A&A Music
Auto Dealership
Lindsay Volkswagen
22455 Lindsay Cars Court, Sterling, 20166
lindsayvolkswagen.com
703-810-7760
Lindsay VW is proud to serve the Loudoun community. We opened our Dulles location in 2004 and have enjoyed many wonderful successes. Our parent company, the Lindsay Automotive Group, has been serving the DMV since 1949 and has a long tradition of achieving accolades from our brands as well as from our amazing clients. Every team member we hire shares our passion for providing customer service that is unmatched by our competitors. Whether you're shopping for a vehicle or need an oil change or just a cool keychain, we look forward to demonstrating the "Lindsay Difference" via phone, email, text or in person.
Auto Repair Shop       
Virginia Tire & Auto
One Loudoun, 44705 Wellfleet Drive, Ashburn, 20147
Ashburn Farms, 43781 Parkhurst Plaza, Ashburn, 20147
Broadlands, 43180 Southern Walk Plaza, Ashburn, 20148
Dulles, 44285 Ice Rink Plaza, Ashburn, 20147
VAtire.com
855-425-3677
Thank you for voting for Virginia Tire & Auto in the 2022 Best of Ashburn contest. We've been helping take the stress out of car care since 1976, and we're proud to offer our automotive repair and tire services to the Ashburn area. Our clean, professional shops offer comfortable waiting rooms, ASE Certified Technicians, loaner cars, state-of-the-art equipment and more. Any make, any model, any job — we're all your car needs. Call us or schedule an appointment online for service.
Car Wash  
Flagship Carwash
Open: 20395 Broad Overlook Drive (One Loudoun), Ashburn 20147
Opening Soon: 43985 Pipeline Plaza, Ashburn 20147
Opening Soon: 43324 Junction Plaza, Ashburn 20147
FlagShipCarwash.com
703-242-2450
Flagship Carwash is a locally owned and operated chain of car washes featuring industry-leading technology and service to deliver cleaner, drier, shinier vehicles… faster — enhancing the busy lives of the customers we serve. Operating 20-plus locations (and growing) in the Virginia, Maryland and Washington regions, Flagship's newest location in Ashburn is touted as the "largest indoor car wash in the United States." Featuring twin wash tunnels, drive-on flat belt conveyors, 22 free vacuum stations and three  full-service dry belts, the Ashburn location has all the amenities to provide the absolute best car wash experience for the residents of Loudoun.
Tire Store  
Virginia Tire & Auto
One Loudoun, 44705 Wellfleet Drive, Ashburn, 20147
Ashburn Farms, 43781 Parkhurst Plaza, Ashburn, 20147
Broadlands, 43180 Southern Walk Plaza, Ashburn, 20148
Dulles, 44285 Ice Rink Plaza, Ashburn, 20147
VAtire.com
855-425-3677
(See write-up, Auto Repair Shop category)
BEAUTY/WELLNESS
Barber Shop       
Triden Barbershop
44751 Brimfield Drive, No. 137, Ashburn, 20147
571-431-8153
Esthetician
Kerri Preast, KP Beauty
19945 Riverside Commons Plaza, Suite 2, Ashburn, 20147
kpbeauty.glossgenius.com
571-271-2962
Hair Salon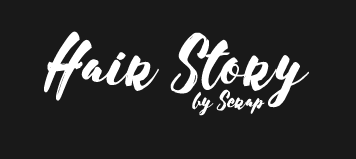 Hair Story by Serap
44260 Ice Rink Plaza, Suite 108, Ashburn, 20147
hairstorybyserap.com
571-919-4101
Located in Ashburn, Hair Story by Serap is a family-owned boutique salon that provides an exceptional hair experience. We're dedicated to our clients and genuinely enjoy helping them achieve their personal best look. While our stylists have years of experience, they continue their education to keep up with the latest trends. We understand that maintaining a hairstyle is an important part of daily life. Our team strives to help you look and feel your best. We are proud to be the Best Hair Salon in Ashburn consecutively over the years. We're confident you'll love your experience in our salon.
Nail Salon 
Divine Nail Spa
Spa  
The Fix Clinic
22114 Gramercy Park Drive, Suite 130, Ashburn, 20147
TheFixClinic.com
703-576-8315
Tanning Salon    
Evolve Salon and Spa, One Loudoun
CHILDCARE/EDUCATION
After-School Program

Russian School of Mathematics
21021 Sycolin Road, No. 055, Ashburn, 20147
13007 Worldgate Drive, Herndon, 20170
russianschool.com
571-440-2020
Russian School of Mathematics is an after-school K–12 math enrichment program with locations in 11 states and a virtual classroom. Recently featured on NPR and in Atlantic magazine as one of the key players in the "Math Revolution," and ranked one of the best schools in the world by the Johns Hopkins Center for Talented Youth, RSM helps children of all levels build a solid math foundation and develop their critical-thinking and problem-solving skills.
Childcare/Preschool/Daycare      
Winwood Children's Center (Brambleton)
42635 Redeemer Terrace, Brambleton, 20148
cadence-education.com/locations/va/brambleton/859/
703-957-2914
Music Instruction  
Mintons Academy of Music
21690 Red Rum Dive, No. 157, Ashburn, 20147
703-723-1154
Private School   
St. Theresa Catholic School
Special Needs Services        
Autism Outreach Inc.
Summer Camp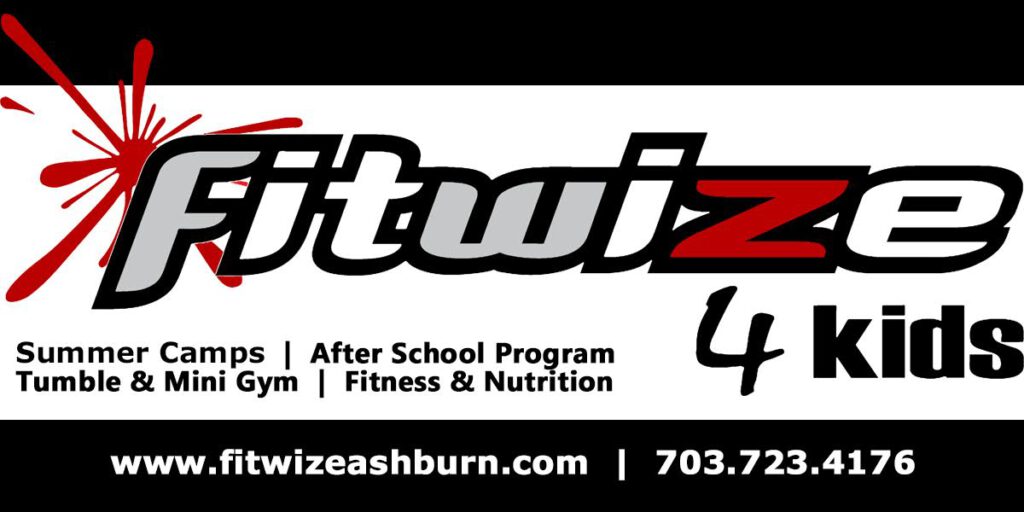 Fitwize 4 Kids
21720 Red Rum Drive, No. 112, Ashburn, 20147
fitwize4kids.com/ashburn
703-723-4176
Fitwize 4 Kids is thrilled to be recognized as the Best Summer Camp by Ashburn Magazine readers. Woman-owned and operated since 2011, Fitwize has been a leader in offering award-winning programs to meet the needs of our community. Our high-quality programs inspire and engage ages 6 months to 18 years old and include: summer camps, after-school program, mini gym, tumble classes, confident girls and enrichment clubs, fitness and nutrition, community outreach and birthday parties. We are dedicated to enriching the lives of children by teaching them the benefits of living a healthy lifestyle. Come find out why so many parents choose Fitwize.
Teacher/Elementary School
Erica Spencer, Cedar Lane Elementary
Teacher/Middle School
Matt Hart, Stone Hill Middle School
Teacher/High School
Thomas Sakole, Riverside High School
Tutoring Service
Turbo Tutoring
DINING
American Cuisine        
Blue Ridge Grill
Asian
Saigon Outcast
Bakery/Pastries 
Bread by Blanca
Serving Ashburn and surrounding areas
571-338-3937
Bar   
Parallel Wine & Whiskey Bar
43135 Broadlands Center Plaza, No. 121, Broadlands, 20148
parallelwinebistro.com
703-858-0077
Bartender
Emilie Collins, Famous Toastery
Curbside Service
Londa's Laboratory
Food Truck
Ford's On The Road
Best Waiter/Waitress
Bruno Alessi, Ahso Restaurant
Brewery/Distillery      
Lost Rhino
Coffee Shop
Blend Coffee Bar
43170 Southern Walk Plaza, No. 120, Ashburn, 20148
571- 442-8718
Deli/Sandwich Shop   
McAlister's Deli
44155 Ashbrook Marketplace Plaza, Ashburn, 20147
703-682-9575
At McAlister's, our sandwiches are piled high, our tea is famous, and our salads, soups and giant spuds are packed with fresh and flavorful ingredients. Come for the food and stay for the experience. We mean it when we say our table is your table. Have a special occasion? Cater McAlister's for breakfast, lunch, or dinner! From customized boxes to full spreads, we'll take care of all the details. Download the McAlister's Rewards app — members earn 10 points for every $1 spent. Redeem for your favorites, plus get exclusive offers and discounts. Dine in or get your McAlisters to go or curbside.
Family Restaurant      
Blue Ridge Grill
Fine Dining
Ahso Restaurant
Hamburger/Cheeseburger  
Wicket Door Pub
44291 George Washington Boulevard, Ashburn, 20147
703-687-3876
Ice Cream/Frozen Yogurt Shop
Bruster's
Indian/South Asian    
Saffron Fine Indian Cuisine
Italian       
Pazzo Pomodoro
Mexican/Southwestern       
Uncle Julio's
Outdoor Dining 
Clyde's Willow Creek Farm
Pizza
Rubino's Pizzeria
Seafood    
Ford's Fish Shack
Wings       
Buffalo Wing Factory
HEALTH/MEDICAL
Alternative Medicine Provider     
AID Performance PT
20925 Professional Plaza, No. 110, Ashburn, 20147
703-723-6758
Thank you for voting AID Performance Physical Therapy the best in Ashburn. Here at AID PPT, you are family. We listen and work with clients to create a treatment plan that is simple, comprehensive, and most importantly, that works. Our practice is founded on core values that ensure our clients receive goal-driven, measurable results that will get you back to where you want to be — back on the field, court, track or simply being able to walk and bend without pain. We appreciate your confidence in us as the best in our field.
Chiropractor      
Belmont Chiropractic
44115 Woodridge Parkway, Suite 150, Lansdowne, 20176
belmontchiropracticclinic.com
571-291-9359
Dentist      
Dr. Joanna Claustro
20745 Williamsport Place, No. 300, Ashburn, 20147
703-406-8600
Joanna Claustro, DMD, is recognized by her patients for her cheerful nature, gentle chair-side manner and excellence in clinical care. She has built a practice supported by an incredible team of women who share her passion for inspiring health and happiness through dental and aesthetic excellence. Dr. Claustro is joined by her associate dentist — Dr. Kopal Agarwal — to provide Ashburn and surrounding areas with the highest quality care for the whole family. From preventive maintenance and restorative dentistry, to Invisalign, TMJ therapy, and full mouth rehabilitation — Dr. Claustro expertly delivers confidence and strives to earn your trust.
Dentist Practice/Group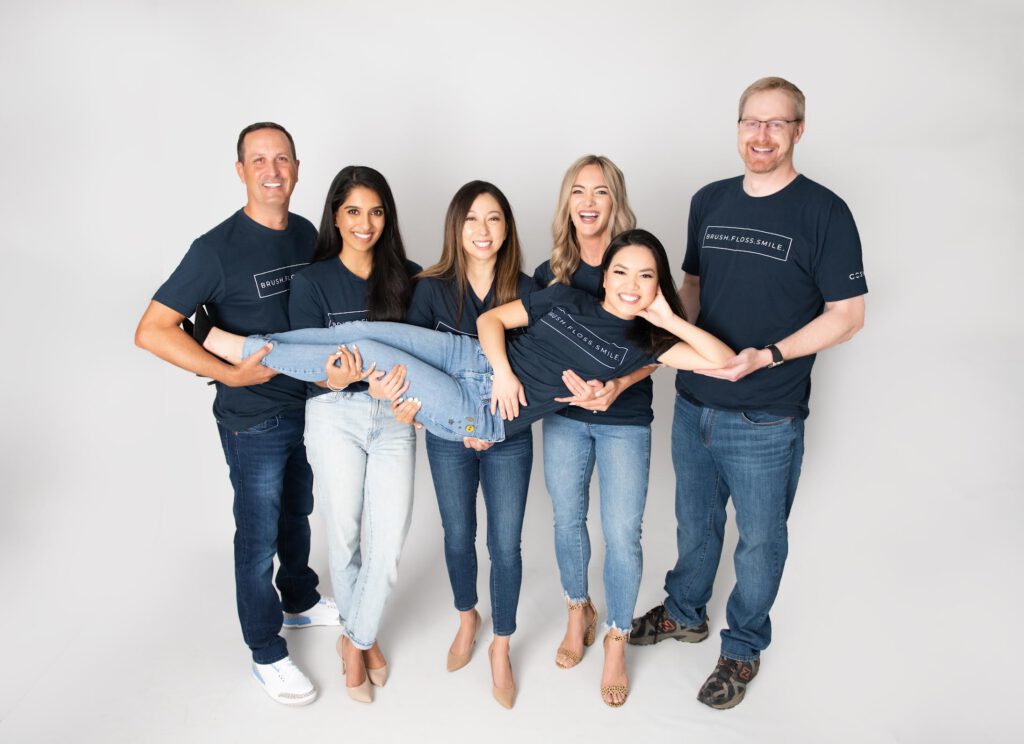 Costa Family & Cosmetic Dentistry
42395 Ryan Road, Suite 104, Ashburn, 20148
10135 Colvin Run Road, No. 101, Great Falls, 22066
costasmiles.com
703-991-2710 (Ashburn)
571- 487-8562 (Great Falls)
Costa Dentistry is an innovative, luxury and high-tech dental practice featuring specialty comfort amenities for patients. Dr. Shane Costa has been serving Northern Virginia since 2004 with two office locations, in Ashburn and Great Falls. Our experienced team puts the well-being and care of the patient first. With access to Netflix, doTerra essential oils, headphones, neck pillows, fleece blankets and more — you will feel at home in the dentist's chair. The Ashburn office is newly renovated with a modern design and offers comprehensive care with cosmetic services, iTero digital scanning and GLO teeth whitening to perfect your smile.
Diet/Nutrition Specialist     
Taylor Mras, Right Thyme Nutrition
Eye Doctor
Dr. Robert Allen, Associates in Eyecare
General Practice/Group      
Broadlands Family Practice
General Practitioner
Rachel Colquitt, Leesburg Sterling Family Practice
Orthodontist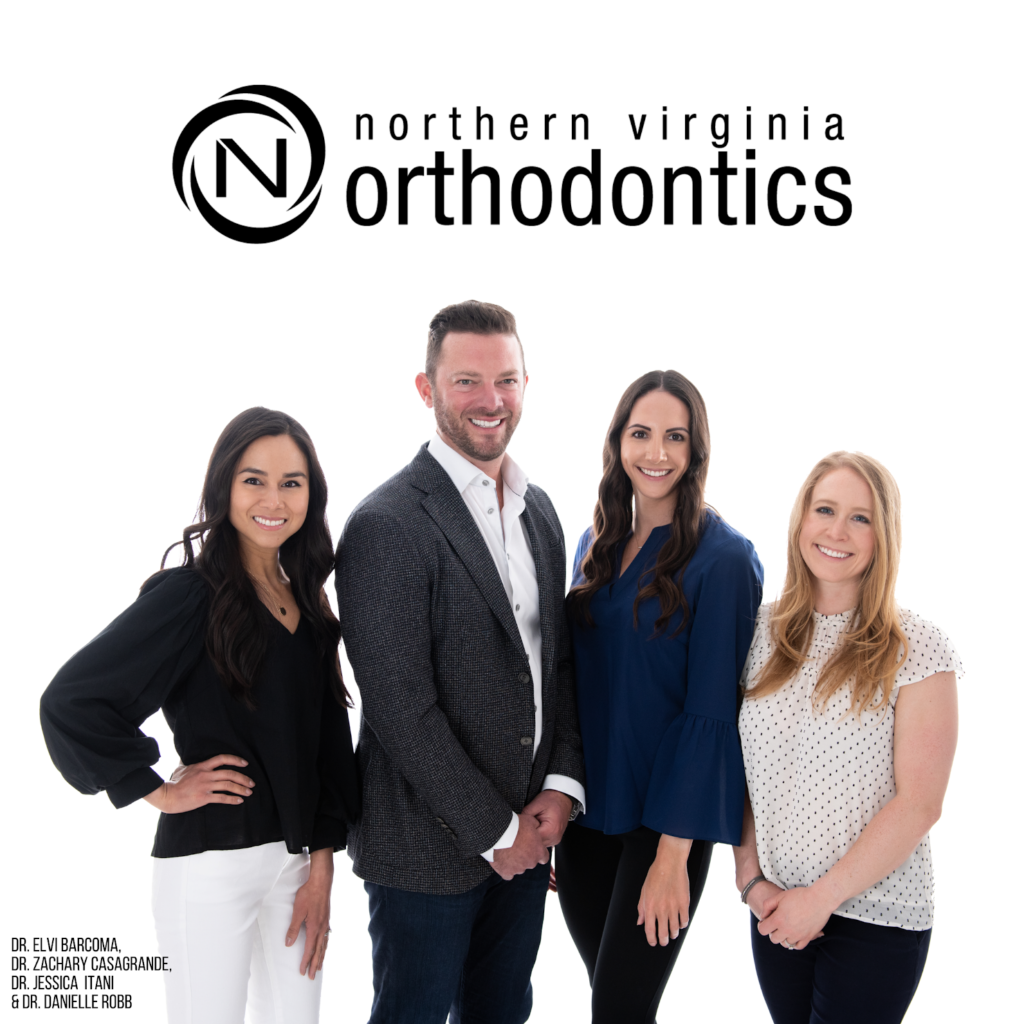 Northern Virginia Orthodontics
22855 Brambleton Plaza, No. 200, Ashburn, 20148
20428 Exchange Street, Ashburn, 20147
703- 327-1718
Northern Virginia Orthodontics' goal is more than smile correction — it's smile perfection. Dr. Casagrande, Dr. Barcoma, Dr. Robb and Dr. Itani have successfully treated the most Invisalign cases in the entire country, and NVO is ranked as the No. 1 Invisalign provider in North America. The NVO team can treat any case with Invisalign, from mild to complex malocclusions, and offers a variety of treatment options to fit every patient's needs. No matter what your situation is, NVO can create a custom treatment plan to fit your lifestyle. Discover why NVO is the smartest choice for your best smile today.
Pediatric Practice/Group     
Ashburn Pediatrics
Pediatrician       
Dr. Michelle Reilly, Ashburn Pediatrics
Plastic Surgeon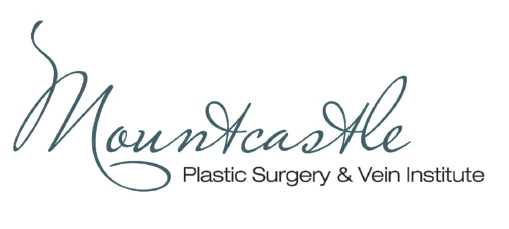 Dr. Timothy Mountcastle
44095 Pipeline Plaza, Suite 430, Ashburn, 20147
703-782-8200
Mountcastle Plastic Surgery & Vein Clinic meets our patients' needs by offering a full range of surgical and non-invasive cosmetic treatment options at our nationally accredited AAAASF surgical center in Ashburn, in the heart of Northern Virginia. Dr. Mountcastle specializes in cosmetic surgery of the breast including breast augmentation, breast reductions, breast lift and breast cancer reconstruction. He is also one of the most experienced SmartLipo Triplex liposuction plastic surgeons in Northern Virginia. Also, Mountcastle is a premier Northern Virginia Medical Spa specializing in the treatment of fine lines, wrinkles, sun damage, rosacea, volume loss and acne, using the most advanced minimally invasive techniques and lasers.
Psychiatrist/Psychologist/Counselor    
(TIE)

Ashburn Psychological and Psychiatric Services
44095 Pipeline Plaza, Suite 204, Ashburn, 20147
703-723-2999
We are thrilled to be recognized for the second year by Ashburn Magazine as the best mental health practice this year. Since 2005, we have been dedicated to excellence in psychological and psychiatric practice in offering our community a wide array of diagnostic testing, psychotherapy, medication and consultation services for children, adolescents, adults and families.  At APPS, we effectively integrate the most recent advances in psychology and psychiatry with time-tested treatment approaches. We offer you the expertise you expect from a leading clinical practice in a supportive, nurturing and therapeutic environment.  We thank you for your support and for entrusting your care to us.
Insight Into Action Therapy
44340 Premier Plaza, No. 230, Ashburn, 20147
703-646-7664
Speech & Hearing / Audiology     
Little Hands Pediatric Therapy
HOME/GARDEN
Carpet Care       
Ty's Carpet Cleaning
Design/ Event Services        
Blissful Design & Décor
Landscape Consultant
J&J Landscape Services
20188 Braeton Bay Terrace, No. 101, Ashburn, 20147
571-577-2377
J&J Landscape Services LLC is a family-owned small business serving Ashburn and surrounding areas. J&J are the initials of our two (naughty) boys — Jadiel and JeanCarlo. Our main goal is to provide you with affordable and dependable lawn maintenance with 100% satisfaction. Whether you are in need of just a weekly lawn mowing or a combination of the services, you can count on J&J to enhance the beauty of your yard. What a great surprise to be nominated in two categories and to be the winners in one. We feel very lucky to be part of Loudoun.
Lawncare/Mowing     
K&H Landscaping
46090 Lake Center Plaza, Suite 210, Sterling, 20165
khlandscaping.com
703-849-0713
The green-thumbed experts of K&H Landscape & Grounds Maintenance have been supporting Ashburn for over 38 years. We offer a full array of landscape and ground maintenance services. Our creative landscape design and installation team specializes in outdoor kitchens, fireplaces, patios, walkways, retaining walls, drainage solutions, and garden design creation while our hard working and highly knowledgeable grounds maintenance team is well known for mowing, weeding, mulching, pruning, leaf clean up, as well as turf management, and shrub and tree disease inspection and treatment. We also offer Christmas lights installation and annual storage.
Maid/Cleaning Service        
M&WR Cleaning Contractors
45577 Shepard Drive, No. 101, Sterling, 20164
mwrcleaning.com/residential.html
703-444-8516
For over 30 years, M&WR has taken great pride in being a minority woman-owned and operated business. Incorporated in the state of Virginia in 1992, M&WR has provided the Virginia, Maryland and D.C. area with impeccable janitorial and facility maintenance services. With more than 50 years of combined experience, from post-construction clean-up to carpet maintenance and restoration, our team has experienced all facets of the janitorial industry.
You can be confident that M&WR Cleaning will provide a thorough service of your home, office  or facility.
Moving Service  
My Guys Moving & Storage
Serving all of Ashburn and surrounding areas
myguysmoving.com
703-406-9605
Pest Control       

PestNow
22395 Powers Court, Sterling, 20166
877-284-2466
PestNow is a part of Ashburn. Roughly 22 years ago, four young men grew up here with a dream. They started their company by performing all the work themselves and now have one of the largest pest control companies in the United States. The roots of their success are buried deep within Ashburn — it is their home. As part of the community, they share a vested interest in its safety and success. All the work they perform — from termites to ants, bats and wildlife — they take care of it because this is their neighborhood. Thank you, Ashburn, for recognizing us.
PETS
Pet Boarding                                                                            
A Dog's Day Out
44642 Guilford Drive, Suite 101, Ashburn, 20147
703-858-3647
In 2004, a father and son team opened the first A Dog's Day Out in Vienna. Since then, A Dog's Day Out has opened additional facilities throughout the area. We believe in fostering a caring, safe and loving environment for your dogs. Our friendly and attentive staff will care for them as if they were their very own. When you leave your dog at one of our facilities, you know that they are in great hands. Your dog will receive the best care, never be bored, socialize with other friendly dogs and — most importantly — be ready for a nap when he or she gets home.
Pet Grooming    
Woofie's
Pet Store  
DogGone Natural
44031 Ashburn Shopping Plaza, No. 287, Ashburn, 20147
703-858-1112
21 Catoctin Circle NE, Leesburg, 20176
571-291-3970
doggonenatural.com
Veterinarian      
Stream Valley Veterinary Hospital
42902 Waxpool Road, Ashburn 20147
streamvalleyvet.com
703-723-1017
PROFESSIONAL SERVICES
Accountant        
Kenneth K. Liu, CPA
44081 Pipeline Plaza, No. 215, Ashburn 20147
KennethLiuCPA.com
703-723-6388
Attorney   
Jennifer Guida
Bank
Navy Federal Credit Union
Financial Advisor        
Steve Salley, Salley Wealth Management
Insurance Agent/Broker      
Joe Mullee, State Farm Insurance
Travel Agency
Favorite Grampy Travels
REAL ESTATE/HOME IMPROVEMENT
Countertops      
Sky Marble and Granite
Electrician
Absolute Electric
Flooring Company      
Loudoun Valley Floors
20700 Loudoun County Parkway, No. 156, Ashburn, 20147
129 North Bailey Lane, Suite C, Purcellville, 20132
loudounvalleyfloors.com
703-724-4300 (Ashburn)
540-338-4300 (Purcellville)
Loudoun Valley Floors, your independent flooring center for more than 30 years, takes pride in every customer outcome. You can count on our time-honored commitment to exceptional quality, craftsmanship and customer satisfaction — all at a fair price. Get the flooring you want with local service you can trust. Let our sales and design team inspire you with options for your vision and budget. From beginning to beautiful, we take care of you every step of the way.
Sales and installation: carpet, hardwood, luxury vinyl, laminate
Hardwood floor restoration and refinishing
Carpet, upholstery and ceramic tile cleaning
Hardwood floor buffing
Repairs and maintenance
Handyman/Home Services  
JP Handyman Services LLC
43831 Glenhazel Drive, Ashburn, 20147
703-987-1688
John grew up doing home projects under the guidance of his dad and grandpa. His grandpa is a master woodworker and taught John how to do fine woodworking, along with many other skills. John spent several summers with his youth group in Kentucky repairing homes for those in need. Our business is based on the belief that our customers' needs are of the utmost importance. Our entire team is committed to meeting those needs. As a result, a high percentage of our business is from repeat customers and referrals. We have been improving the homes and offices of those in the Northern Virginia area since 2006.
HVAC Company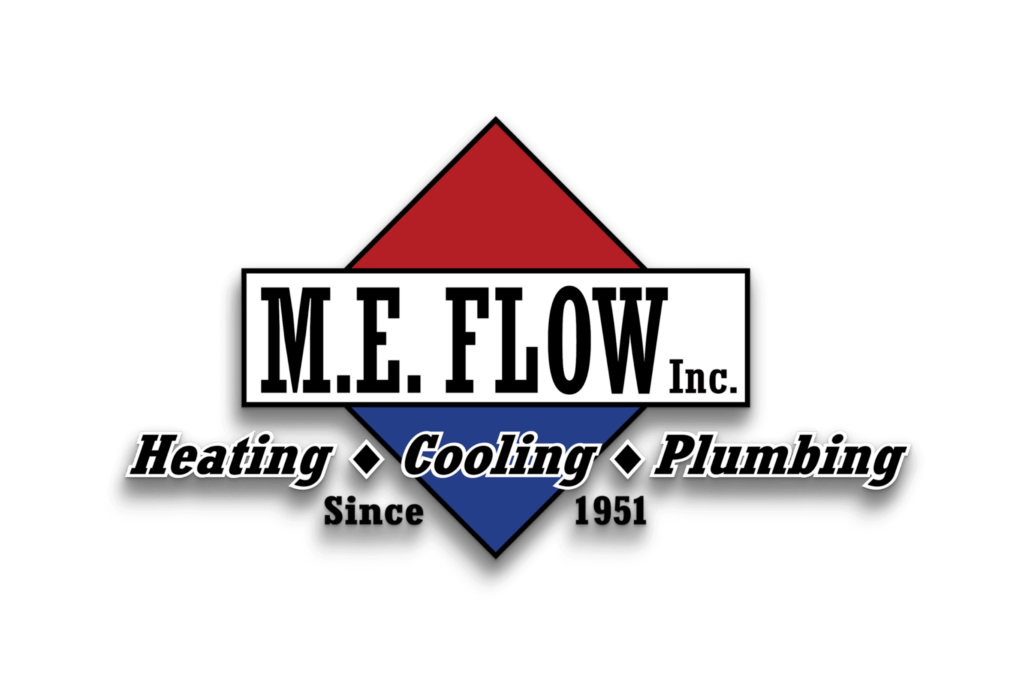 M.E. Flow Inc.
12 Cardinal Park Drive SE, No. 107, Leesburg, 20175
meflow.com
703-840 2170
Thank you, Ashburn. M.E. Flow is delighted and honored to have won "Best of Ashburn" for plumbing and HVAC. As a third-generation, family-owned business, it's so satisfying to see that what Millard E. Flow (M.E. Flow) started back in 1951 is still going strong today. Our customers are at the heart of what we do and we're grateful to be part of this great community. Thank you for your support.
Mason/Decks    
(TIE)
Outdoor Spaces Design
25 First Street SE, Suite 3, Leesburg, 20175
outdoorspacesdesign.com
703-771-1550
Outdoor Spaces designs and manages the installation of landscapes and outdoor living spaces in the Northern Virginia and Washington metro area. With a background in landscape architecture and a vast knowledge of construction, we've used our talents to design and build a wide array of projects throughout the area. Whether you're looking to renovate your deck, patio, or porch or a complete property transformation with a swimming pool, outdoor kitchen, fireplace and more, we have the tools and the creativity to match your big dreams. We'll work with you to build an outdoor space you can be proud of.
Elements Home Remodeling
Painting Company      
Brush Strokes Painting & More LLC
21080 Gladstone Drive, Sterling, 20164
brushstrokespaint.com
703-731-2421
Plumbing Company    
M.E. Flow Inc.
12 Cardinal Park Drive SE, No. 107, Leesburg, 20175
meflow.com
703-840 2170
(See write-up, HVAC Company category)
Real Estate Agent       
Ben Huntington
1 North King Street, Leesburg, 20175
benhuntington.com
571-228-8647
Remodeling /Builder Company    
C2 Operations
18 Sycolin Road SE, Leesburg, 20175
c2operations.com
703-651-6677
C2 Operations is committed to excellence and precision at every level. We are a veteran-owned and operated exterior remodeling company located in Leesburg. We specialize in windows, doors, roofing, siding, gutters and repairs throughout Loudoun, Clarke County and Winchester. Our experienced team of professionals will deliver an impeccable product the first time – every time. Make a home improvement decision you can feel good about and choose C2 Operations to handle your exterior remodeling needs.
Roofing Company       
Gutterman Services
45888 Woodland Road, Sterling, 20166
703-906-5915
Gutterman Services is an award-winning, full-service home exterior service provider that has been serving Ashburn residents for over 35 years. Today, our family-owned and operated business offers much more than our name suggests. Our services range from power washing and gutter cleaning to repairing or replacing roofs, gutters, siding, windows and doors. Our team of over 35 employees has proudly serviced more than 20,000 area properties and have completed over 125,000 maintenance and remodeling jobs in the Washington area. We are humbled and grateful for being selected as one of the Best of Ashburn 2022 award winners.
RECREATION/FITNESS
Best Local Golf Course
1757 Golf Club
Best Personal Trainer/Coach        
Diana Paul, Diana's Fitness Lab
21690 Red Rum Drive, No. 107, Ashburn 20147
703-479-9861
Dance Studio     
Ashburn Academy of Dance
21690 Red Rum Drive, Suite 172, Ashburn 20147
703-723-8080
Fitness Center/Gym   
Row House
44185 Ashbrook Marketplace Plaza, Suite 140, Ashburn, 20147
therowhouse.com
703-260-8380
Martial Arts       
Super Kicks Karate
Yoga/Pilates Studio    
YogaSix
44185 Ashbrook Marketplace Plaza, Suite 110, Ashburn, 20147
yogasix.com/location/ashburn
703-662-0169
SHOPPING
Consignment/ Thrift Store  
Hope's Treasures — Good Shepherd Alliance
Jewelry/Accessories   

Loudoun Jewelry
44927 George Washington Boulevard, No. 120, Ashburn, 20147
loudounjewelry.com
703-938-0000
After 22 fantastic years in Vienna, we moved to Loudoun, where owner Dave Sackadorf has lived since 1996. In addition to being the most trusted jewelry, watch and diamond buyer in Northern Virginia, Loudoun Jewelry combines experience and technology to provide the best service in the business. Jewelry repair, computer aided custom jewelry and high-tech watch repairs make Loudoun Jewelry a one stop shop for all your jewelry needs. Dave and the entire staff at Loudoun Jewelry strive to make every client a customer for life. Stop by, call or email with any questions about our products and services.
Miscellaneous Retail Store  
Sterling Restaurant Supply
20412 Bashan Drive, Ashburn, 20147
SterlingRestaurantSupply.com
866-612-1777
Retail Center     
One Loudoun
20365 Exchange Street, Suite 211, Ashburn, 20147
downtownoneloudoun.com
571-498-2149
Specialty Store/Gifts  
Zazu Gifts
Sporting Goods Store 
Potomac River Running