Are you looking to reach thousands of Ashburn residents via direct mail in a high-impact format?  Then Ashburn Magazine is the vehicle for you.  Entering its third year of publication, the high-quality, full-color glossy magazine is quickly becoming established as the go-to source for news and information about one of the wealthiest communities in Northern Virginia. 
Ashburn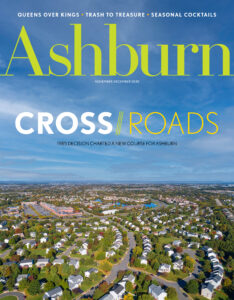 Magazine is printed every other month and delivered by direct mail to about 13,000 high-income households throughout the 20147 and 20148 Zip codes in eastern Loudoun County. Another 3,000 copies are available for free pick-up at more than 100 high-visibility locations throughout the community.   
Neighborhoods covered with full or partial mail delivery include: Belmont Country Club, Brambleton, Broadlands, Waxpool, Farmwell Hunt, Ashburn Village and Ashburn Farm.
The 2021 production schedule is as follows:
January/February: Advertising deadline mid-December
March/April: Advertising deadline mid-February
May/June: Advertising deadline mid-April
July/August: Advertising deadline mid-June
September/October: Advertising deadline mid-August
November/December: Advertising deadline mid-October
Premium positions and frequency discounts are available.   Advertising design services are provided at no cost. For more information, rates and a media kit, please publisher@ashburnmagazine.com.
Ashburn Magazine is published by Rappahannock Media LLC and InsideNoVa, Northern Virginia's leading news source.