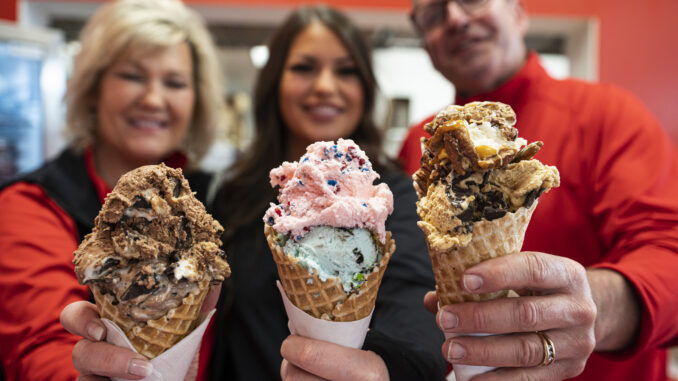 ICE CREAM DREAMS
By Chris Wadsworth
It was a dream 30 years in the making. In the late 1980s, Joel Smart took his girlfriend, LeAnne, to his favorite ice cream shop and told her about his dream to one day open his own shop.
One butter pecan cone later, LeAnne agreed. Together, his dream became their dream – and life went on. 
The duo married in 1989 and started a family. They had two daughters, Kylene and Bri. They worked busy, demanding careers – him in sales at USA Today, her in the ministry and coordinating events for a large church. They moved all over Loudoun County – first to Ashburn, then Leesburg and Hamilton and finally back to Ashburn.
But they never forgot their goal of one day getting into the ice cream business. 
"It would come up every few years," Joel said. "But there were always things – the challenges of raising children, financial obligations at various stages in life – that seemed to get in the way."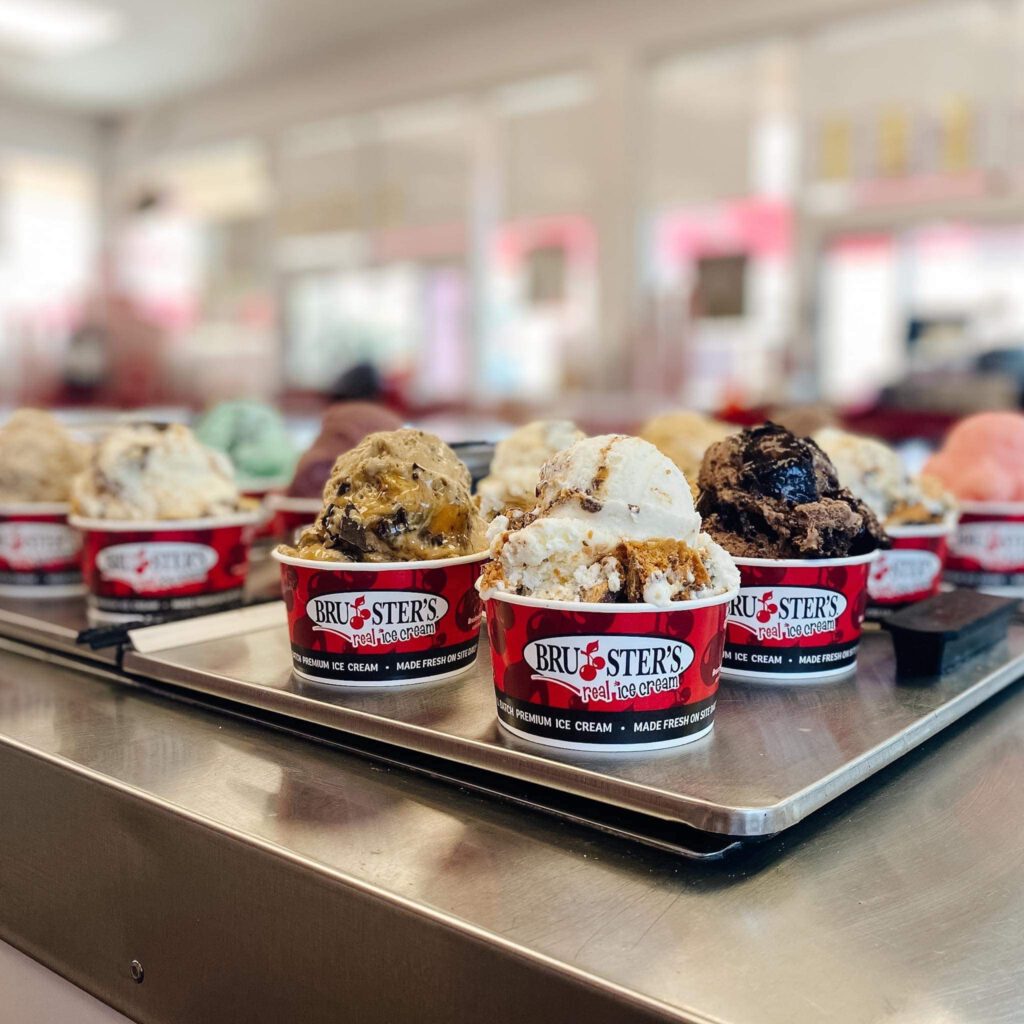 Many Ashburn residents who are fans of frozen treats know how this part of the story ends. In May 2020, the Smarts, with their now adult daughter Bri as the operations manager, finally fulfilled their dream — opening a Bruster's Real Ice Cream shop at the Broadlands Village Center in Ashburn. 
"Ashburn is home," said Bri, who graduated from Stone Bridge High School just up the road. "We knew that's where we wanted to plant our roots."
Good choice. The shop was an immediate hit. 
"I just remember looking outside and there were lines down both sides of the store," Bri recalled about opening day. "We couldn't make enough ice cream to keep up at first." 
That first weekend, they scooped 10,000 cones. They went through nine buckets of mint chocolate chip ice cream alone on the first day. Each bucket holds about 100 scoops. It was the highest opening weekend volume for any non-drive-thru Bruster's location. 
The shop's fans are legion. With its fresh-made Caramel Crackle, Lemon Blueberry Cake, Peppermint Stick and more than 150 other ice cream flavors, Bruster's Broadlands location was voted Best Ice Cream in Ashburn Magazine's Best of Ashburn 2023 contest for the third consecutive year.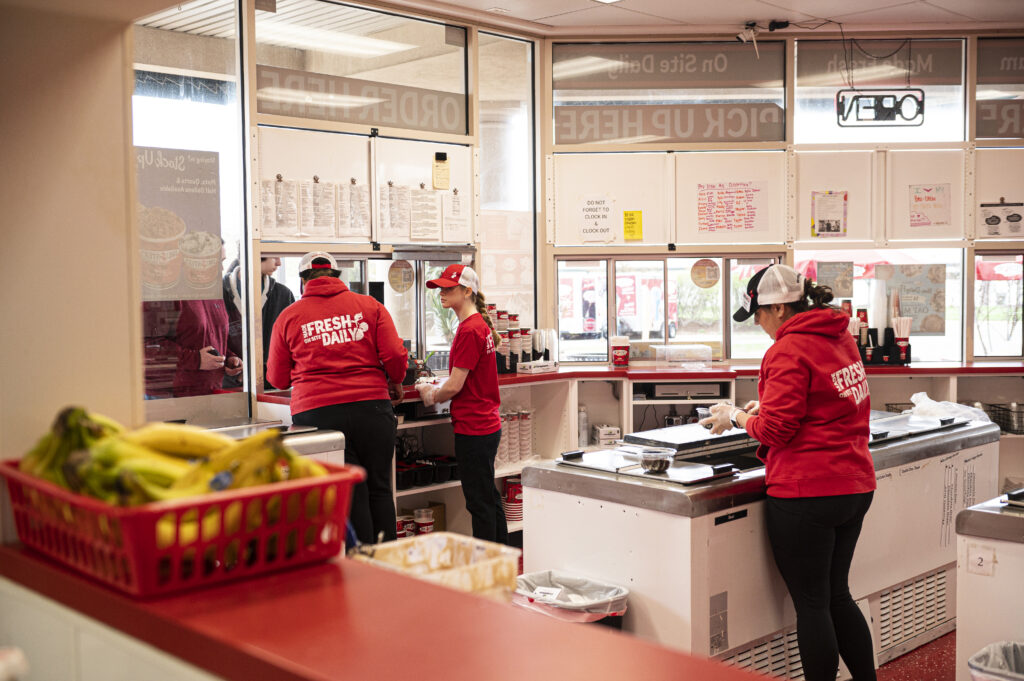 The Smarts have built on the success of that first location, opening three more locations in less than three years. Their ice cream empire now stretches from Ashburn to Leesburg, Fairfax and most recently Aldie. 
"In all honesty, we had a deal with Bruster's for just one location. We wanted to be fiscally responsible in case it didn't work," Joel said. "But after 60 days, we knew it was going to be successful." 
While the business side and all the success are nice, Joel, LeAnne and Bri say the best part of the job is the relationships they build with customers, many of whom are regulars at the windows of the Bruster's in Ashburn. 
"I've had customers bring their baby – after seeing them pregnant at the window for months –  for their child's first taste of ice cream," Bri said. "I've seen a middle school boy bring his little brother for ice cream and count out coins just to get him something sweet."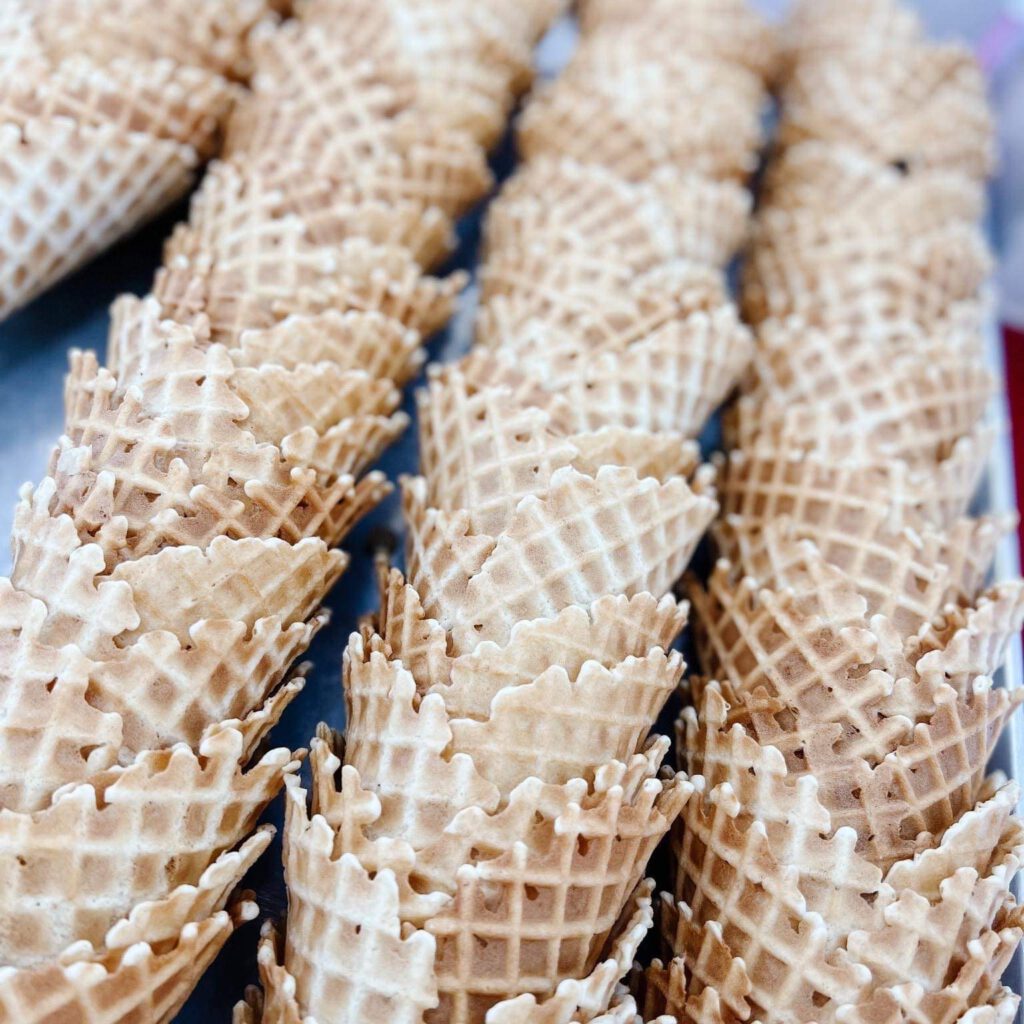 Being so close to the community also means that the Smarts listen to the wishes of their clientele. This includes launching what they call international flavors for the area's diverse cultures. Examples include Chikoo ice cream, flavored after a fruit popular in India, and Sitafal, a custard sugar apple flavor. They also have Ube, a ice cream inspired by a purple sweet potato that has a "very marshmallow-y flavor," according to the Smarts. 
"On one particular evening, three families were at our window and ordered one of the international flavors," Joel said. "We had just made our first batch of Sitafal [ice cream], so I took a couple of dishes out for them to taste-test. One spoonful and one of the young women began to cry. She said, 'I just went back to being 5 years old in India and sitting on my grandfather's lap. He used to take me for this flavor every Friday when I was young.'" 
Amy Lee and her husband, Chris, are big fans of Bruster's ice cream. The Broadlands couple has more free time these days as empty nesters, and Amy jokingly says much of that time is spent at Bruster's.
"It's fresh – they make it right there. It has this rich cream… buttermilk… I don't know what the hell it is – but I think it is heads and tails above other ice cream," said Amy Lee, struggling to find the perfect words to describe Bruster's ice cream. "I love the Butter Brickle and my fallback is always Oreo. My husband loves the White Raspberry Truffle. The kids there are friendly. They're quick. They never screw up the orders. And it's right down the street. You can't beat it."
That's music to the ears of the Smart family – and it's music they probably intend to spread. They've already added two ice cream trailers and a food truck to their business offerings. Although they are coy about plans for future locations, anyone who has opened four ice cream shops in three years is unlikely to slow down anytime soon. 
"Interestingly, we continually have landlords reaching out to us based on the vibe they [feel] we bring to the centers where we … operate," Joel said. "Ice cream is – after all – a happy experience."