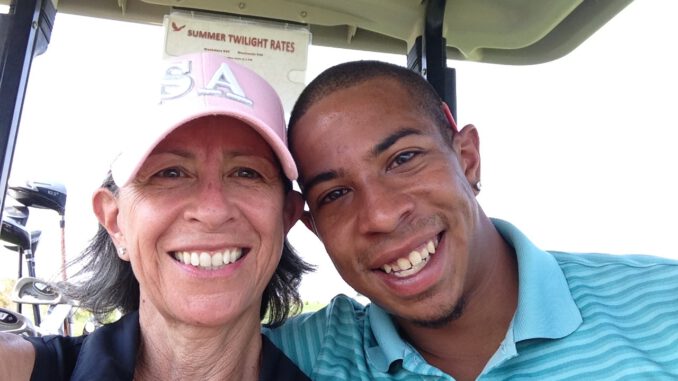 Like Mother, Like Son
By Tracy Owens
Two things are constant in the lives of Johnlen Trianna and his mother, Jericho Trianna – their love of family and their love of golf. But even as the two bonded over the game while playing at Hidden Creek Country Club in Reston in the 1990s and 2000s, they couldn't have predicted where it would take them.  
First, they became the only known mother-and-son duo to graduate from a PGA Golf Management University Program – at New Mexico State University in 2015. And today, they are thought to be the only mother and son working together as teaching professionals. 
Johnlen, 30, and Jericho, 68, teach at The Golf Club at Lansdowne, part of the Lansdowne Resort north of Ashburn along the Potomac River. 
The club's director of instruction, Brian Rogish, agreed there is probably no pair like the Triannas at any other club. "The golf business is a small community in general," Rogish said. "With [the Triannas], this is certainly a demographic of one." 
FAMILY GOLF 
Jericho, who grew up in El Paso, Texas, started golfing in her 20s, while she was living in Los Angeles. She won the city championship in 1987 and finished second in 1988 while eight months pregnant with her first child, daughter Shiloh. 
She and the children's father, a golf professional from Trinidad, moved to Reston in 1989, where they had another daughter, Jatonne, and then Johnlen. They got golf clubs into the children's hands as soon as possible, and all enjoyed golfing together, especially at Hidden Creek. 
"But my daughters didn't take to it like Johnlen," Jericho said. He spent almost every waking hour outside of school golfing – often with his mom.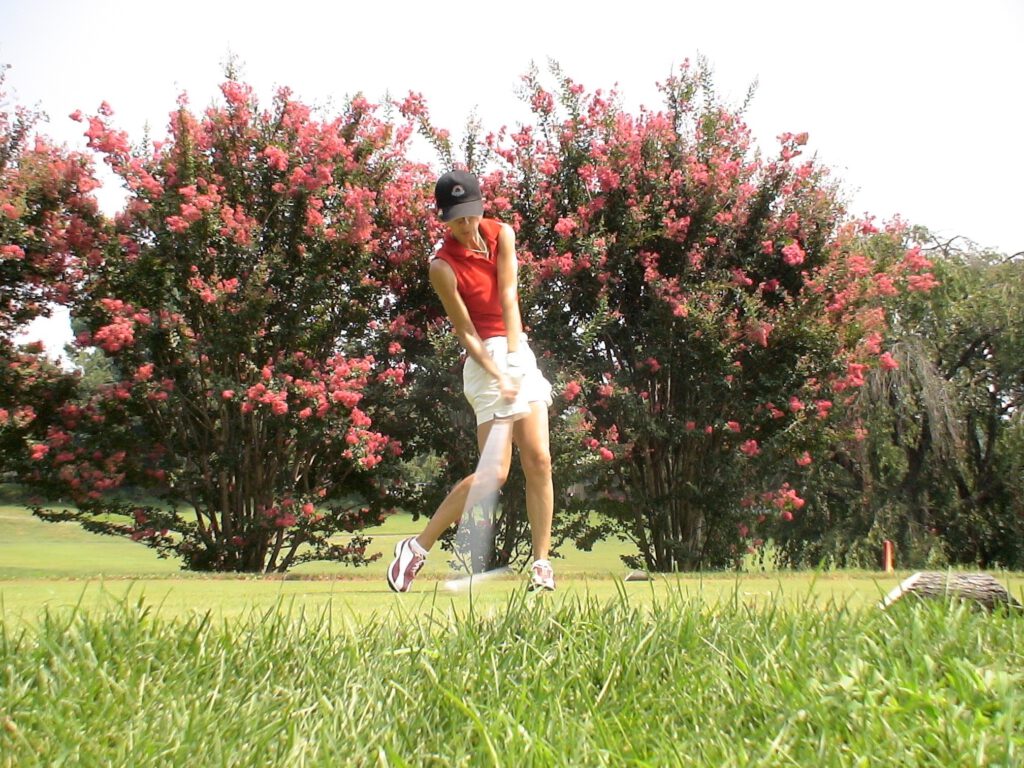 Johnlen played competitive golf in his teen years, and in his freshman and sophomore years was on the Herndon High School team. In 2008, the family moved to Dallas. There, Johnlen led his new high school to a state golf championship in 2009 and played his senior year, too. But he was homesick for Reston. 
"I missed my friends," he said.  
He made a post-graduation visit to Reston in 2010 before enrolling in New Mexico State University. A relationship with his mom that might have been strained since the move out west had a chance to instead grow stronger when Jericho enrolled in the university, too.  
LEARNING TOGETHER 
For more than 20 years, Jericho had a successful career in finance with Freddie Mac and Fannie Mae. But she said she hit a professional ceiling because she didn't have a bachelor's degree. She wanted the degree not just to gain career opportunities, but because earning it was a lifelong goal. 
"I love to learn," Jericho said. 
She enrolled to earn a degree in business (spoiler alert: She did — with honors). New Mexico State University is one of 17 universities that offer the PGA golf certification, and that intrigued her, too. She asked Johnlen to go with her to learn more about the program, and they both signed up.
The two had lots of opportunities to be together, with Jericho helping Johnlen learn to take better notes and improve his study skills. More than their time in class, though, the two were again reunited on the golf course. 
"It was a healing time," Jericho said, as she and Johnlen frequently played together. "Our time in college let us gain respect for each other in a new way."
One of Johnlen's happiest college moments was when he learned that Jericho had passed her mandatory PGA Playing Ability Test. 
"My mom hadn't played competitively in a while," Johnlen said, and when she was struggling in the first leg of the playing test, he wasn't sure that she was going to make the necessary score. 
But he was not going to tell her that. Instead, he texted her that he believed in her. When he saw her sink a 20-foot putt, he knew that she was going to be OK.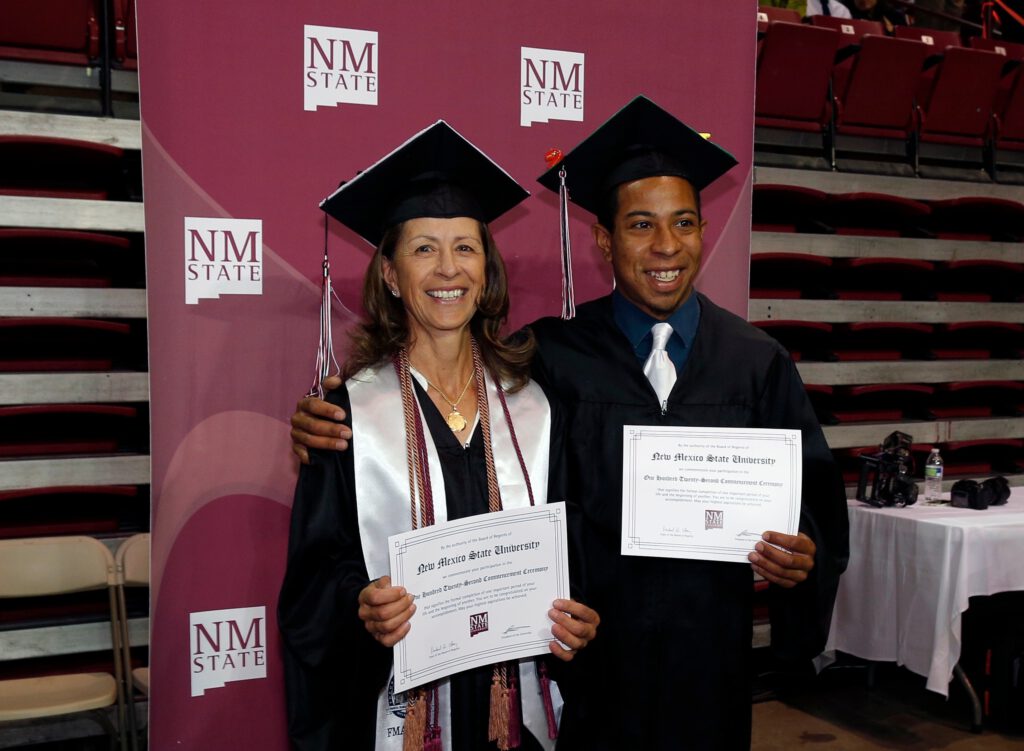 After the two graduated with their bachelor's degrees in 2015, they still had to complete internship credits for the PGA program certificate. Johnlen wanted to go back to where his golf journey started – Hidden Creek. 
He spent the summer of 2015 finishing his internship credits there, but found that professionally it wasn't the best fit for him. Even though he wasn't going to pursue a job at his childhood club, there was no way he was going to leave the area again.  
He quickly arranged to meet with the golf leadership team at Lansdowne. After a 6 a.m. interview, he started the next day and has been at the club ever since.
His mother had not yet completed her internship and needed to find a place to do so. Johnlen asked whether there was room for his mom, and there was. She joined him in Virginia in the spring of 2016. 
LIFE ON THE COURSE
Lansdowne Resort has 45 holes of golf on courses designed by Greg Norman and Robert Trent Jones Jr., with the challenging Norman course also offering breathtaking views along the Potomac. 
Johnlen, who lives in Sterling these days, has a packed professional schedule, while Jericho, who calls Lansdowne home, works a little less – teaching, pinch-hitting for other instructors and handling administrative matters at the club. The two joked that if "it's a day that ends in Y," Jericho plays golf. 
"One of us plays significantly more than the other," said Johnlen, adding that having had a long career, his mom has earned the right to have a more flexible schedule at this time in her life.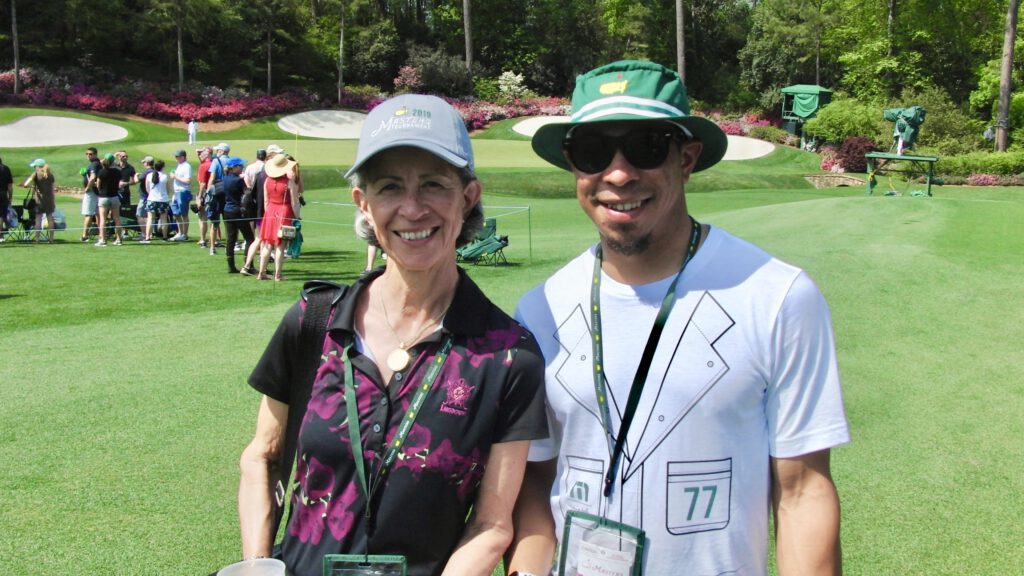 Rogish said the two bring a nice balance of personalities to the staff. "Johnlen is outgoing and driven," he said, while Jericho is organized and detail-oriented. "We very often call her mom. She takes care of us, for sure." 
Both Triannas enjoy working with junior golfers, and Johnlen said they bring different approaches to that. He wants to "break down the barrier to fun" for kids when he coaches. 
Jericho, he said, brings "being a mom" to the sport. 
"Golf is a sport that grows with you," Jericho said. "Taking up the game young allows you to up your game later in life." 
Her best advice for other parents? "Let your kids be who they are." 
As for Johnlen, he appreciates that his mom taught him the value of being kind, honest and genuine. No matter where his PGA career takes him, he said, "I want to be the best version of myself. That's up to me and my work ethic." 
Tracy Owens is a former magazine editor who writes about arts, businesses and people in the Southeast. Her work has appeared in Salon, Gulfshore Life, Islandia Journal and many other publications.