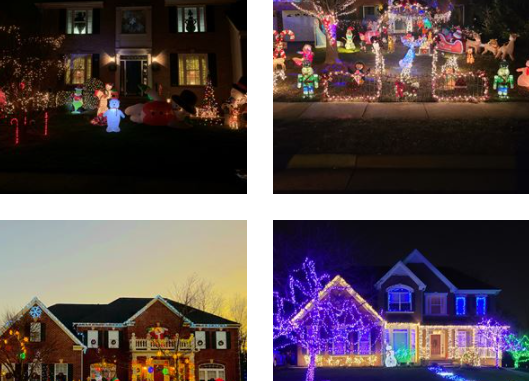 The entries are in and it's time to vote in Ashburn's first holiday home decorating contest, brought to you by Ashburn Magazine.
Before you vote, though, why not take a drive around the community and visit some of these beautifully decorated houses?  Here's a list of the entrants who have outdoor displays set up for your enjoyment:
After you've taken the tour, visit our contest site (where you can see photos of these homes, plus some more with beautiful indoor decorations) and vote for your favorite.  There's a limit of one vote per person per day, and voting ends Dec. 24 at 5 p.m.  The winner will receive a $150 gift card from the A New View Home Decor store in Ashburn, our co-sponsor for this contest.
Thanks to everyone who entered, and happy holidays to all from Ashburn Magazine!