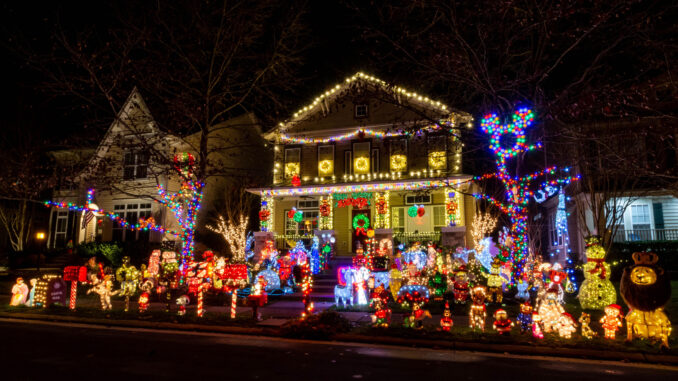 SMILES & JOY 
For the Jurkowski family in Brambleton, holiday decorating is serious business. Todd and Allison and their children, Maddy, 11, and Lexi, 7, start preparing months in advance. This Christmas, their house and yard featured an untold number of lights and included 176 illuminated figures — everything from dogs and unicorns to nutcrackers, Star Wars characters, Disney characters and more. There were even lighted pigs standing in an actual mud puddle.
"It just so happened that there is a section of grass that had washed away [and was] mud," Allison Jurkowski said. "Pigs in the mud — makes me laugh every time."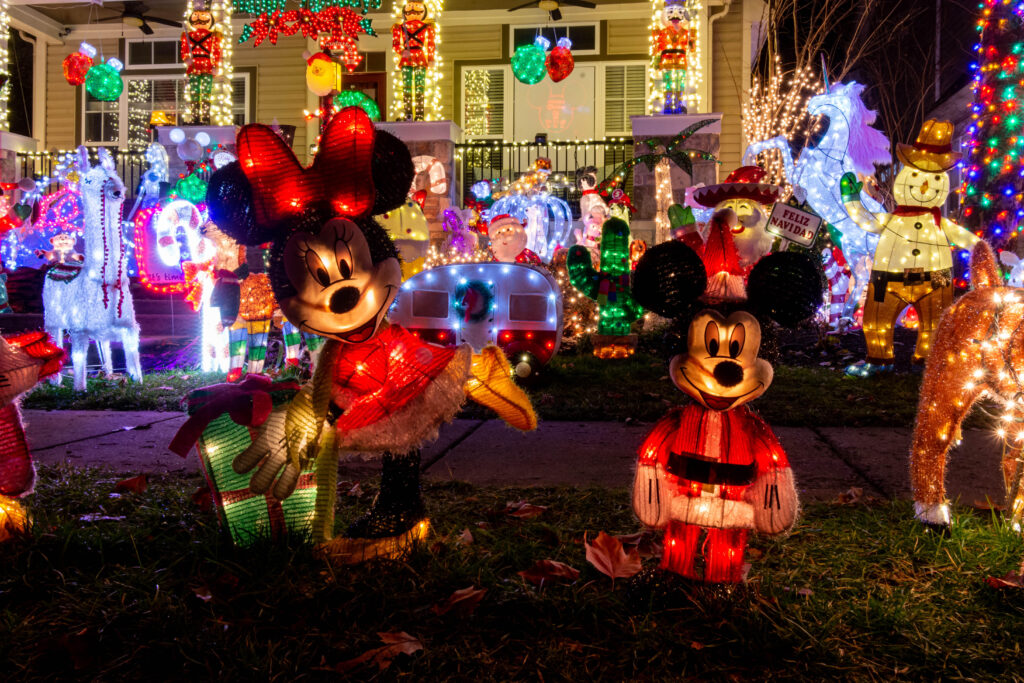 The Jurkowskis are the winners of the first Ashburn Magazine Holiday Decorating Contest. Their home on Blue Copper Way was chosen for the top spot by voters in the online contest from among more than a dozen finalists. Their prize — a $150 gift card to A New View, the popular home decor shop in Ashburn.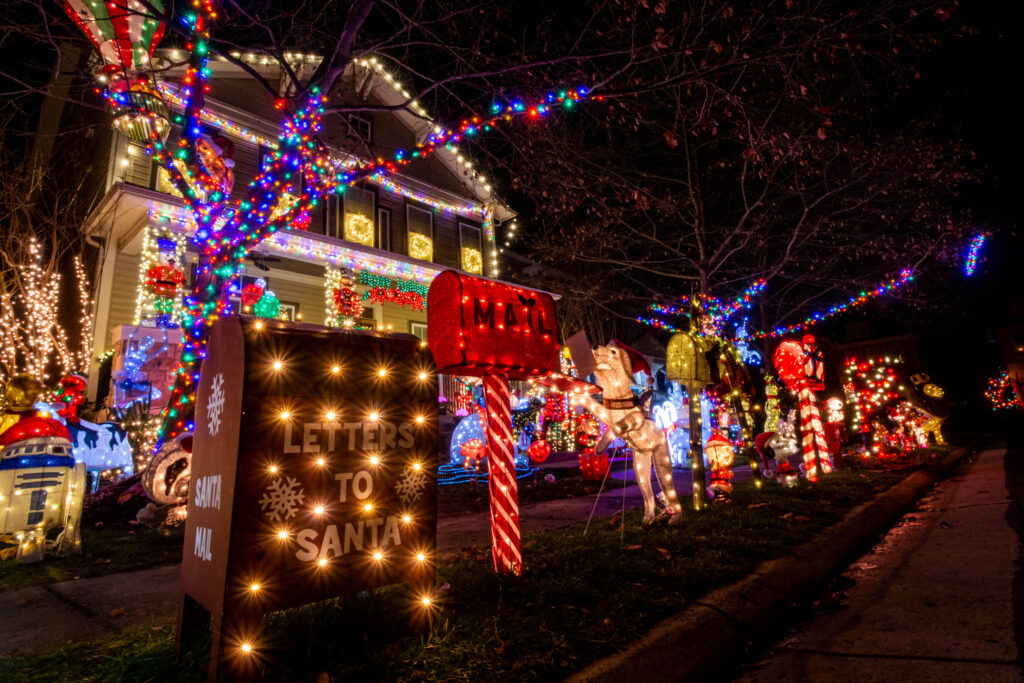 The reaction the Jurkowskis receive to their decorations is huge: from wide-eyed neighbors to people driving slowly by to teens hopping out and recording TikTok videos with the displays.
"Smiles. Joy. People love the lights," Allison said. "We all need to feel good about something, and I think Christmas lights help everyone forget — just for a few minutes — about how difficult the last year has been."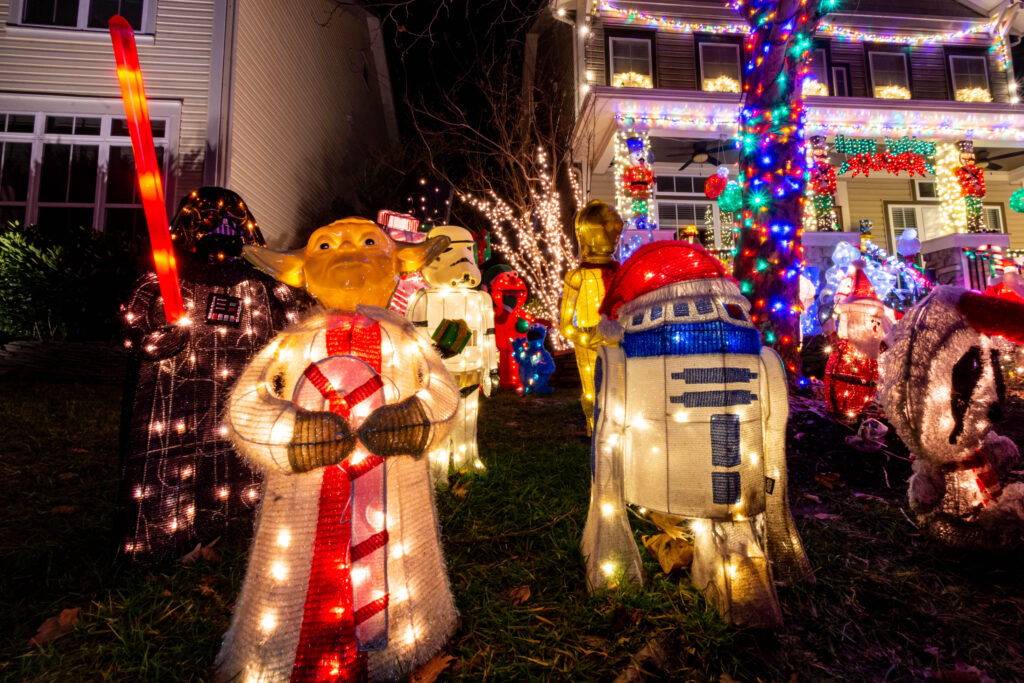 The spirited family is already thinking ahead to next year's display, which they promise will be even bigger and better. They hint it might be so big, it could need HOA approval.