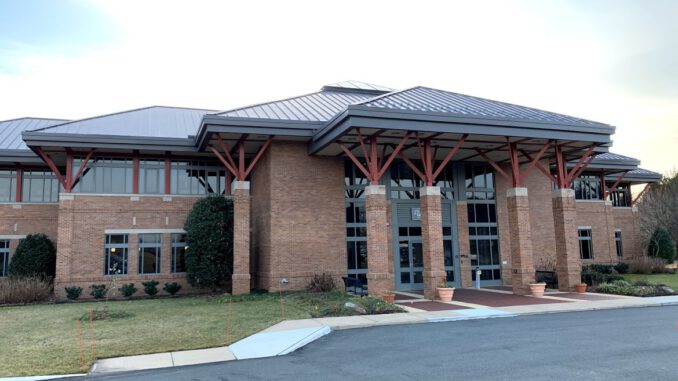 A WALK IN THE PARK
By Emily Cook
Like nearly everyone else, Broadlands residents David and Nadya Boal have had their lives turned upside down by the coronavirus pandemic. Changes at work. Social distancing. The whole shebang. But one constant for them is the ability to "escape" to area parks almost every day and enjoy hiking with their dog, Waffles.
"Having a park or green space as an outlet to safely get fresh air, exercise, or even socialize from a distance really helped alleviate some of the pressure or anxiety that the pandemic brought on," said Nadya Boal. 
What the Boals may not know is that just up the road — a proverbial stone's throw from Brambleton — sits the headquarters of the National Recreation and Park Association, one of the largest parks and rec organizations in the United States. The association is off Belmont Ridge Road near Northstar Boulevard, appropriately enough next to a bunch of baseball fields.
And the NRPA is determined to promote and protect parks and recreation for everyone at this critical time.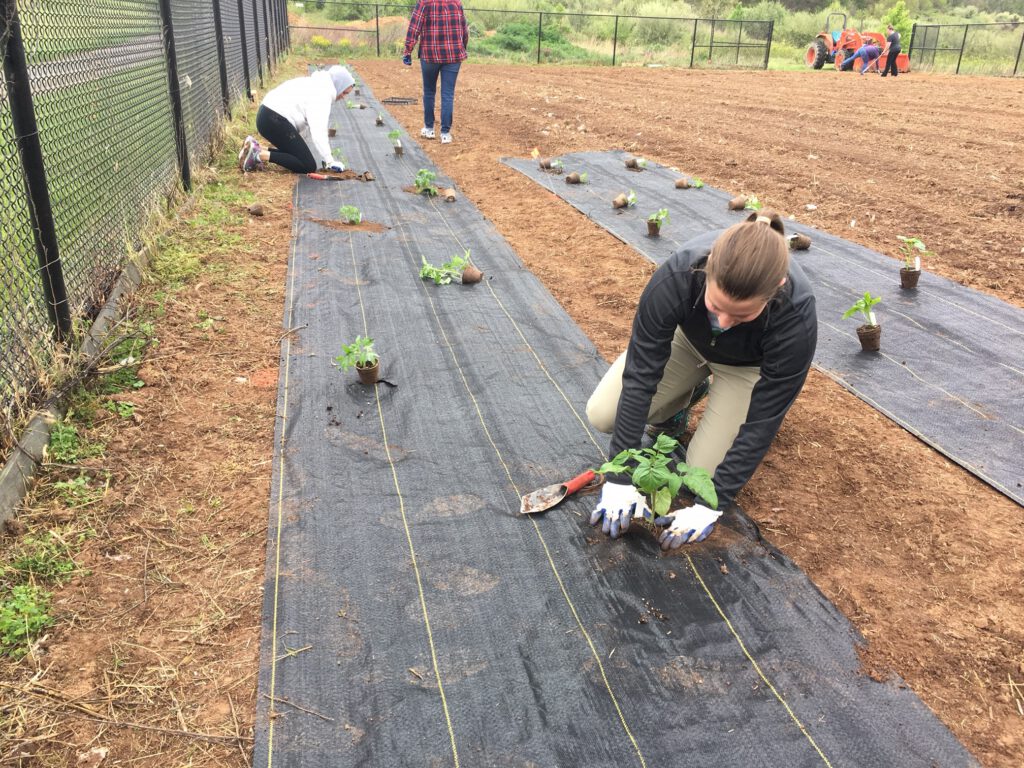 The organization reports that a huge majority — 89% of adults — have indicated that having access to parks and open spaces has been critical to their overall health and well-being during the past several months. People are enjoying outdoor spaces more than ever before – they're biking, hiking, picnicking, and walking the trails in record numbers. 
With a staff of 60 and a budget of $19 million, the NRPA helps guide more than 60,000 member parks and recreation professionals across the nation. Think of the association as the "wizard behind the curtain" driving policy change, equitable programming, and community wellness programs that benefit people of all ages. 
"Many people are surprised when they learn that parks and recreation is more than just sports leagues and summer camp," said Kristine Stratton, president and CEO of NRPA. "Parks and recreation is confronting many of society's biggest challenges like hunger, obesity, homelessness, mental health, climate change, substance use disorder, equitable access to green space and so much more."
Collaborating with industry experts, the NRPA brings programming to communities with initiatives such as Healthy Eating Physical Activity, Parks for Inclusion, Parks Build Community and Parks for Pollinators. The association also offers educational and mentorship programs focused on substance abuse among America's youth.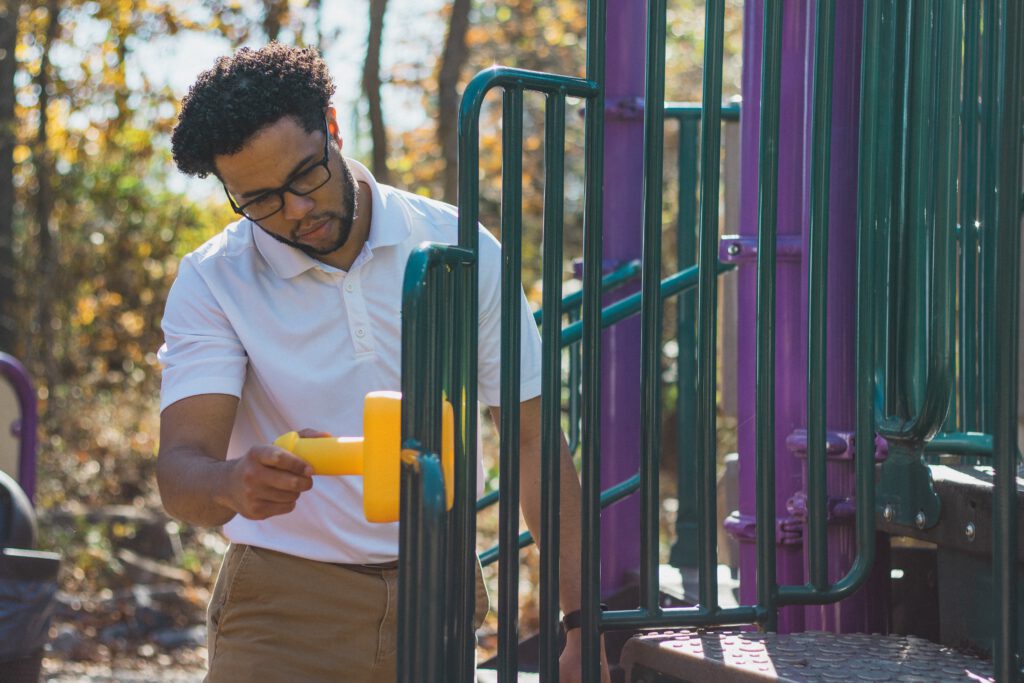 One of the big goals of the NRPA is making sure kids everywhere can enjoy a park or community recreation program. While many of us in Ashburn — with parks and green spaces all around us — may take these types of things for granted, in many poorer and urban communities, there may not be well-tended parks to play in. And there may not be sports, arts and crafts and other recreational programs.
The NRPA tries to combat this by providing grants to under-funded communities across the nation. These grants can help revitalize green spaces and ensure communities have access to health education, wellness programs and athletics. Even the Walt Disney Co. got in on the action, with a $1 million donation that allowed the NRPA to award grants to 12 communities to increase access to youth sports programs and facilities.
"We place equity at the center of all that we do — from how we strengthen our organizational culture, to how we prepare the park and recreation field for the future," Stratton said. 
The NRPA moved to Ashburn from Washington in 1997 after the Northern Virginia Regional Park Authority offered the organization a spot in a more park-like setting than the busy streets of D.C.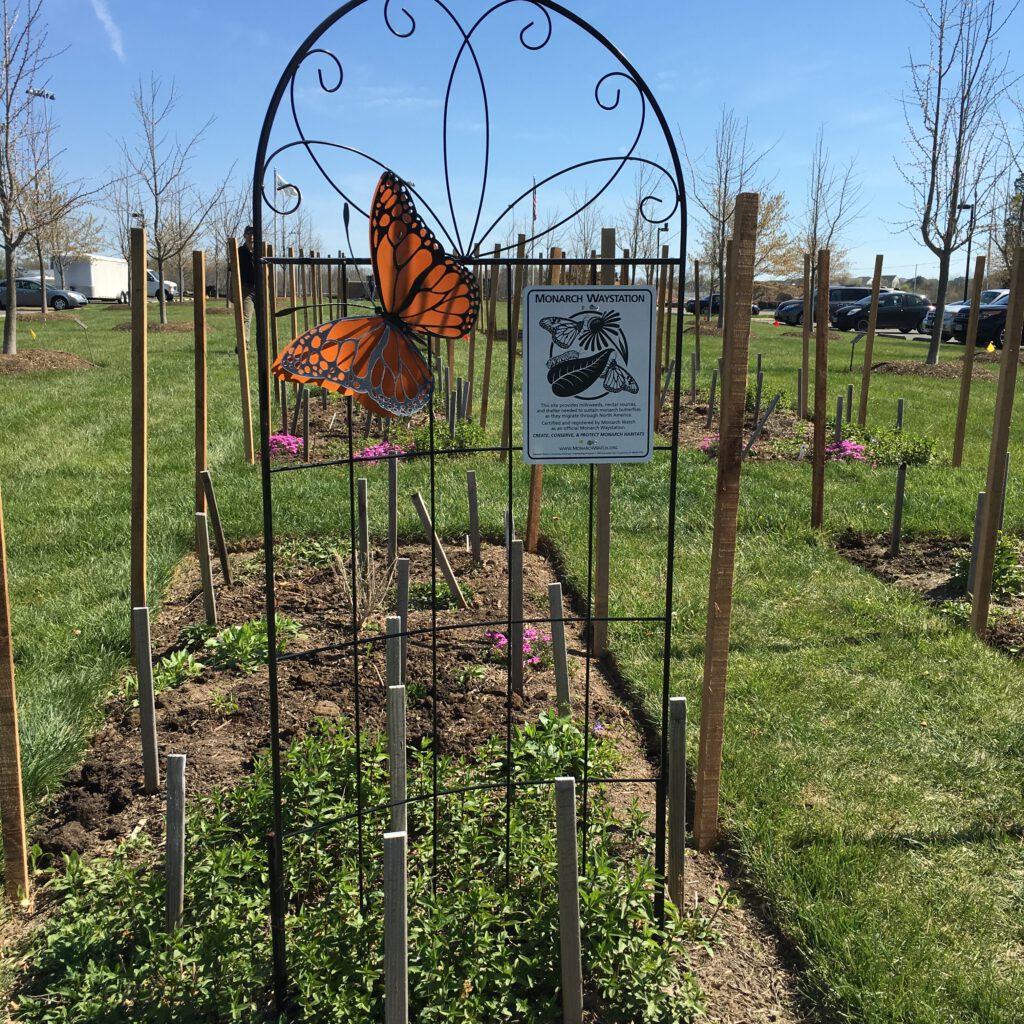 Serving as stewards for parks and open spaces means putting conservation at the forefront. Take the NRPA's "Parks for Pollinators" program — a partnership with the Scotts Miracle-Gro Foundation. Wildlife that helps pollinate flowers and plants has seen a dramatic drop in recent years. The program encourages parks to increase the planting of pollinator gardens as well as to educate visitors.
"The Parks for Pollinators program is a great way to engage community members in local science and the importance of pollinator protection," said Kellie May, NRPA's vice president of partnerships, programs and development. "The program … provides … an opportunity to educate participants about the importance of pollinators — like bees, bats and butterflies."
From their Ashburn headquarters, the NRPA team can see parks all around them — from the county baseball fields next door to the under-development Beaverdam Reservoir Park behind them and the Brambleton Regional Park and Golf Course just to the south (yes, the golf course is actually a park). Their goal is to make sure everyone — no matter where they live or how much money they have — has similar access to life-enriching programs and the chance to spend time in the great outdoors.
Meanwhile, the Boals — a young couple just embarking on their life together — probably don't think about all the important work that happens "behind the curtain" to make parks what they are. They just know that parks offer them hope, relaxation and an escape into nature. 
"I enjoy Ball's Bluff [Regional Park] for the historical significance because I'm a Civil War nerd – and also for the beautiful sights," David Boals said about the Leesburg historic battlefield they regularly visit. "We like to walk around there with [Waffles] and take it all in."
Emily Cook is a freelance writer with a background in communications and public relations. She lives in Loudoun County with her husband and three children.