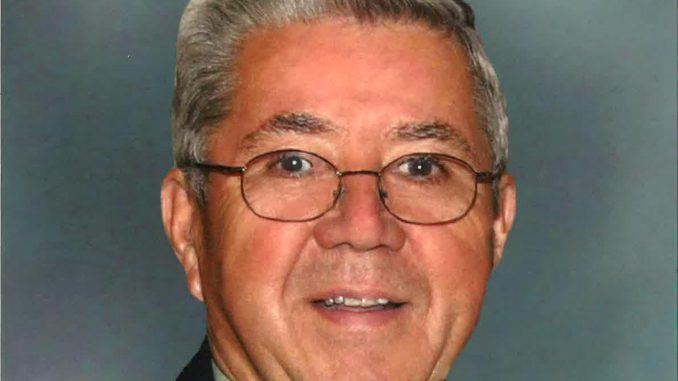 By Jill Devine
Anyone who enters Ashburn's Steuart W. Weller Elementary School will notice a feature that is unique in Loudoun County schools — a large custom-laid mosaic lion that graces the foyer floor.
Affectionately referred to by students and staff as "Steu," the mosaic represents the school's mascot — the Wildcats — while also honoring the memory of a long-time Ashburn resident, the late Steuart W. Weller.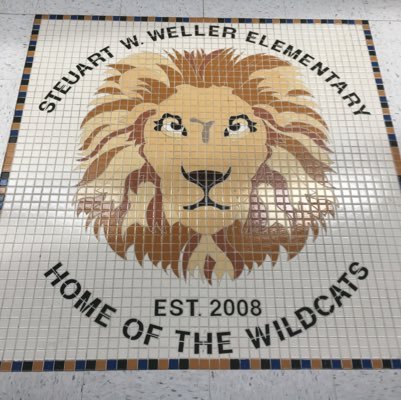 It's a fitting tribute. Weller was a man who understood mosaics. Owner of the landmark Ashburn business, Weller Tile and Mosaics, he made his living by joining individual, unique tiles together to create unified larger designs. 
And so it is at Steuart Weller Elementary, where each grade level is named after a different species of wild feline, which make up the Wildcat family. Weller's wife and children donated the mosaic to pay tribute to Weller's life's work and to embody the school's motto of "Uniqueness within One Family." 
"We wanted to give something to the school that would last," said Weller's daughter, Martha Fletcher, who works as a teaching assistant for Loudoun County Public Schools.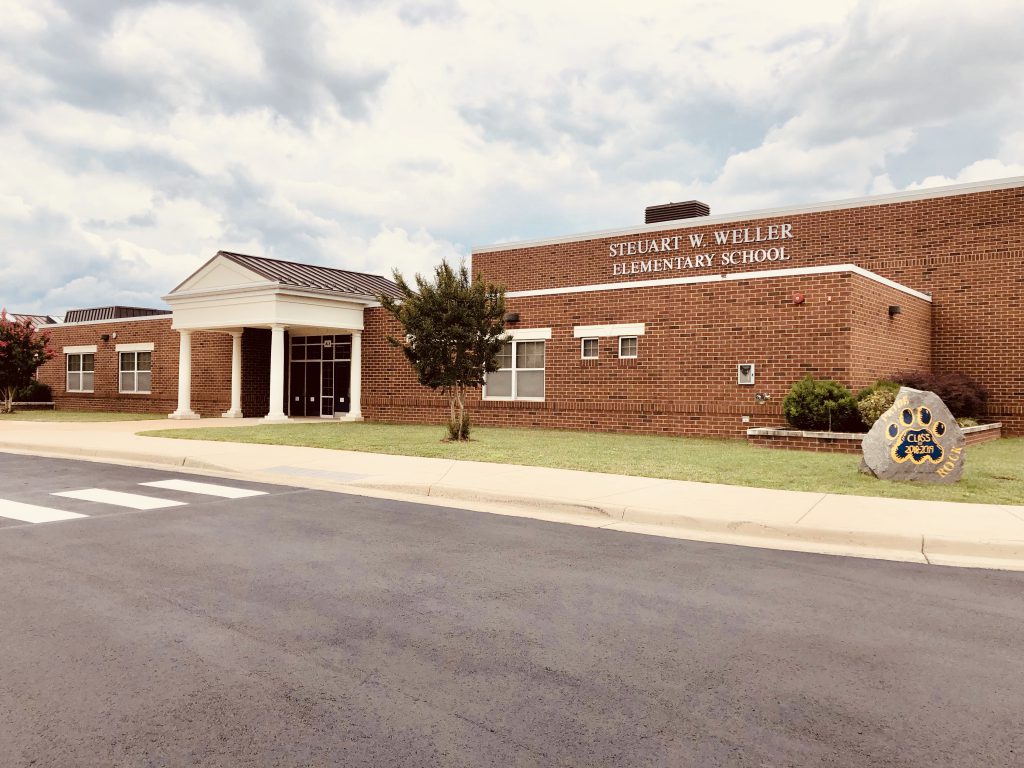 Today, both Weller and his business are just memories in Ashburn, but for decades, Weller Tile was an anchor of what is now called Old Ashburn. Back then, life in the community centered around a group of buildings on Ashburn Road, including the post office, the volunteer fire station and the Partlow Brothers general store. Today, that store is the Carolina Brothers Pit Barbeque restaurant, and Fletcher can sometimes be found greeting customers from behind the counter there, just across the street from her father's old business.
Weller's store was in the center of the action. The dusty blue building with white porch railings still stands, and busy commuters pass it daily without knowing the vital role Weller and his tile business once played.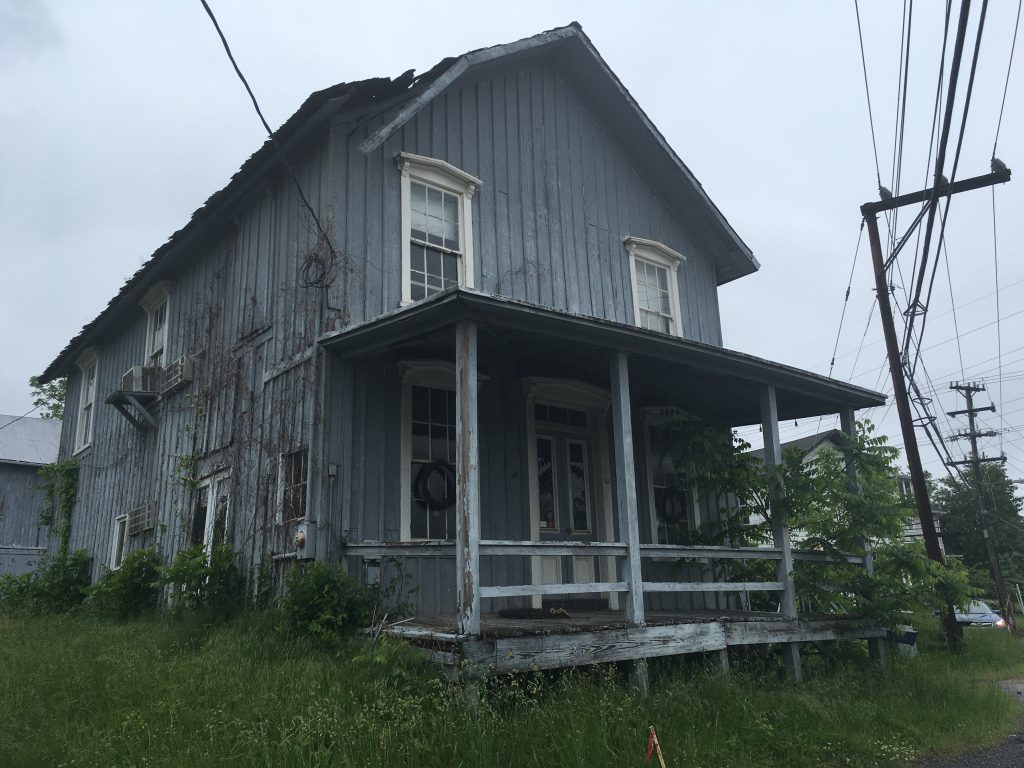 "He was known as the unofficial mayor of Ashburn," said Janet Platenberg, the principal when Steuart Weller Elementary opened in 2008. "Every person you meet leaves a fingerprint on your life, and Weller left many prints."
Weller died in 2007 at age 74, and Platenberg became friends with Gracie Weller — who insisted on being called his bride, not his widow — during the process of opening his namesake school. 
Installation of the lion mosaic was an incredibly emotional experience, Platenberg recalled. "Mr. Weller's son, John, surrounded by family, lowered to his knees and installed every tile by hand. It was a true labor of love, and I was deeply honored to lay the final tile."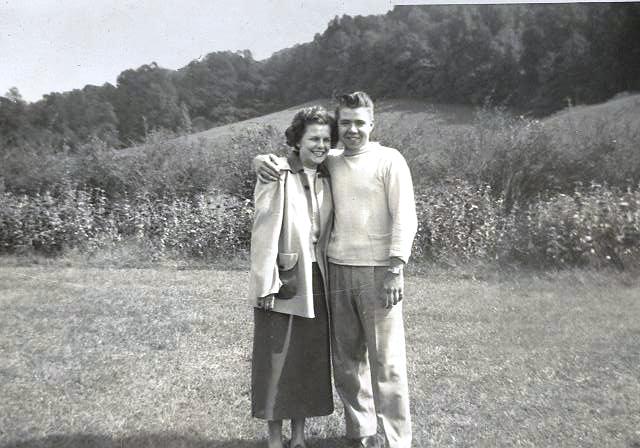 The Wellers raised five children in their busy Ashburn home. When not installing tile in houses and businesses across the region, Weller devoted his life to serving the Ashburn community.
He helped establish the Broad Run High School sports and parent programs, and he was a life member of Ashburn Volunteer Fire Department. He was active in the Salvation Army, Boy Scouts, Loudoun County 4-H, Dulles Little League and more.
In a press release for the school's dedication, Edgar Hatrick, the school superintendent at the time, said Weller was "part of everything significant that occurred in the area."
"If something had to be done, and nobody wanted to do it, you knew that if you went and talked to Steuart Weller, somehow it would happen," Hatrick wrote. 
Weller's work can be found embedded in the walls of several Loudoun libraries. At the Ashburn, Rust, and Purcellville branches, Weller's company laid the tiles for whimsical mosaics designed by noted Loudoun artist Joan Gardiner that celebrate the county's history, diversity, and natural beauty. 
You'll also see his work in Broad Run High School's much-loved Spartan mosaic and in the tiled student art mural in Hamilton Elementary School's front hallway.
No place is Weller's memory more revered, however, than at his namesake school. 
If you visit today, administrators say you will probably  never find a student walking across the beautiful lion mosaic in their foyer. Out of respect for the art — and the spirit of the man it represents — the kids skirt around it, insisting — "No stepping on Steu!"