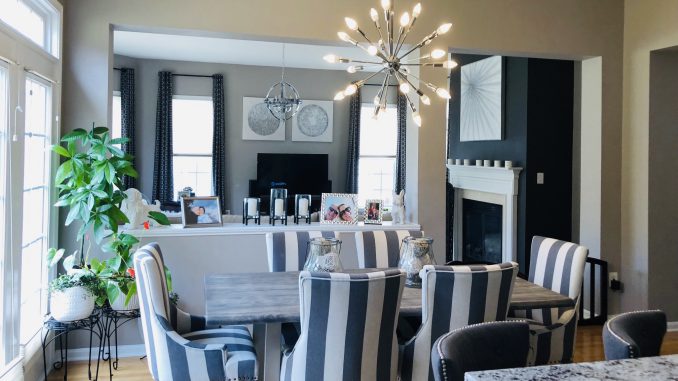 By Chris Wadsworth
Susan Niedzwicki had a problem. Sure, she had a lovely home in the Broadlands. She was the original owner and had lived there nearly 20 years. But what was stylish in the late 1990s no longer cut it.
 "I knew I was outdated," Niedzwicki said. "Especially the colors. I really have a hard time picking colors. I needed help from someone to give it a facelift."
 So, on the advice of a neighbor, she made a call that many in Ashburn have made. She rang up Chantal Gibson, who has aptly named her local business "It's Done" because when homeowners have been dragging their feet on a project, Gibson comes in and gets it done.
"My first impression when I walked into Susan's house was that it was cute and open and very well set up. However, everything was dated," Gibson recalled. "When I went into the kitchen, it was definitely the look of [many] years ago. My immediate thought was, 'I wonder how much she is going to let me do.'"
Turns out — a lot. Niedzwicki and Gibson ended up refreshing and redecorating the entire house, top to bottom, room by room. They spent seven months working together on it.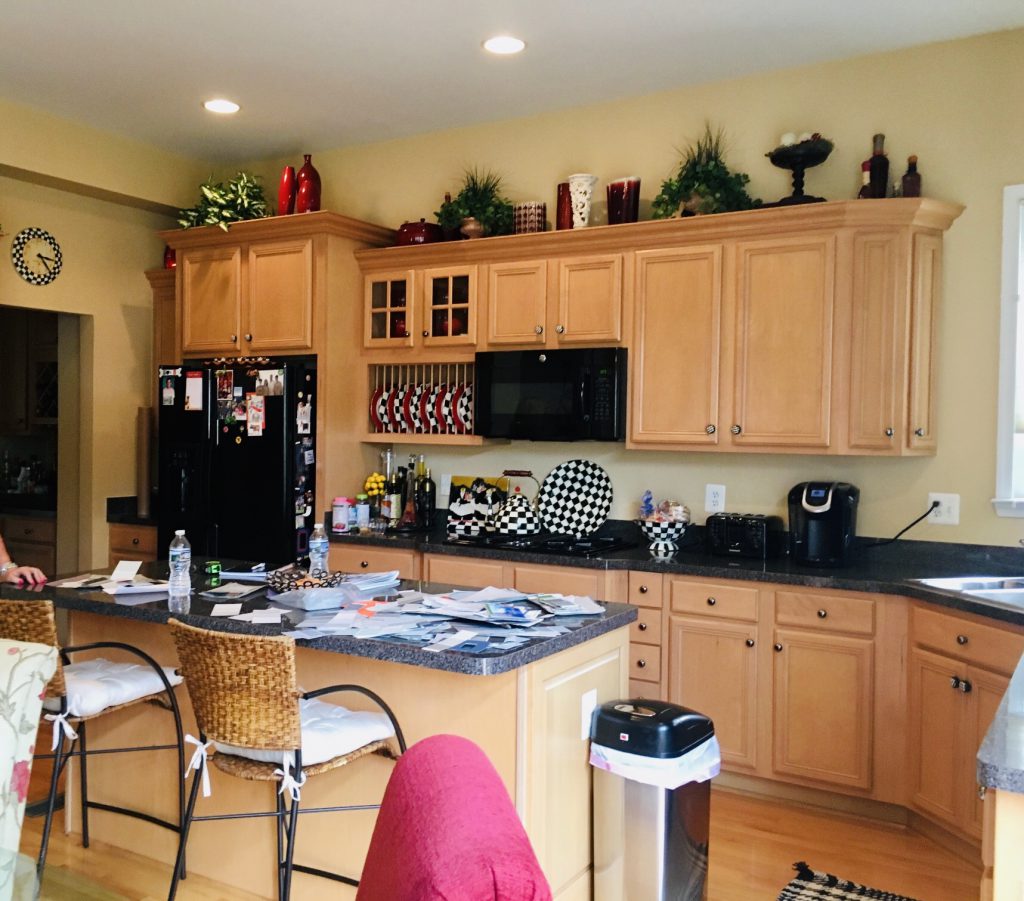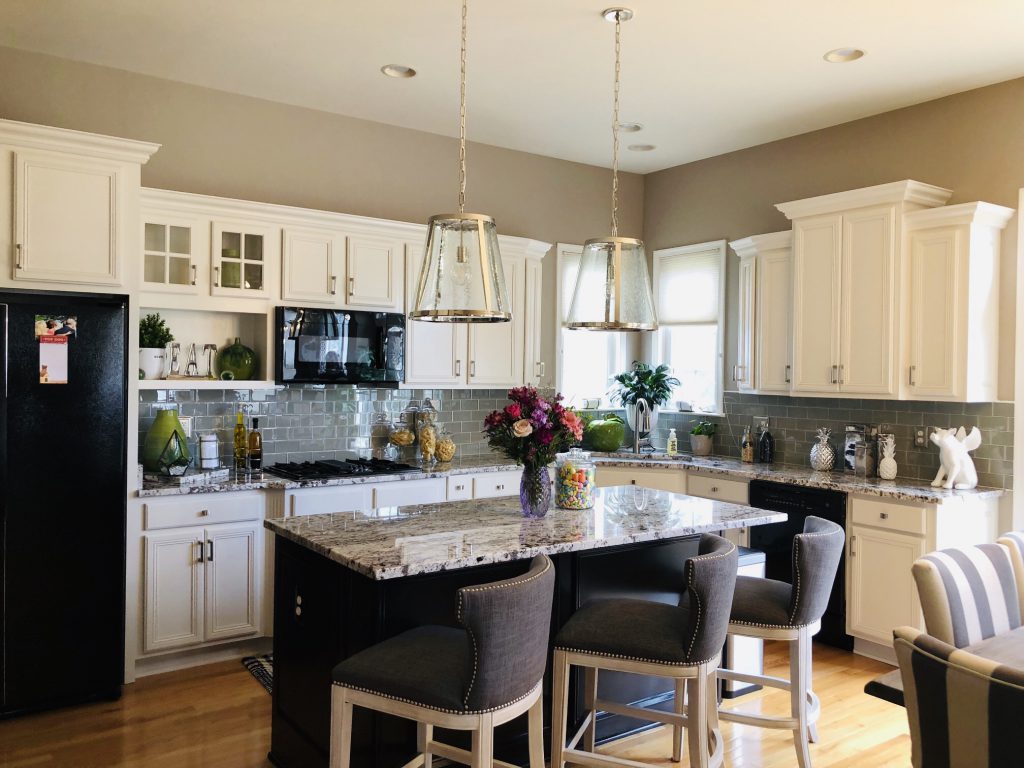 The kitchen was a key focal point to the entire house — visible from many rooms. Gibson changed the color on the cabinets and the walls. She added a new kitchen table, a beautiful glass subway tile backsplash, granite countertops and, most importantly, new lighting — including a dramatic spiked chandelier in the center of the room.
"It was stepping outside her box a little bit, but when you walk into the room, it's the 'wow' factor," Gibson said.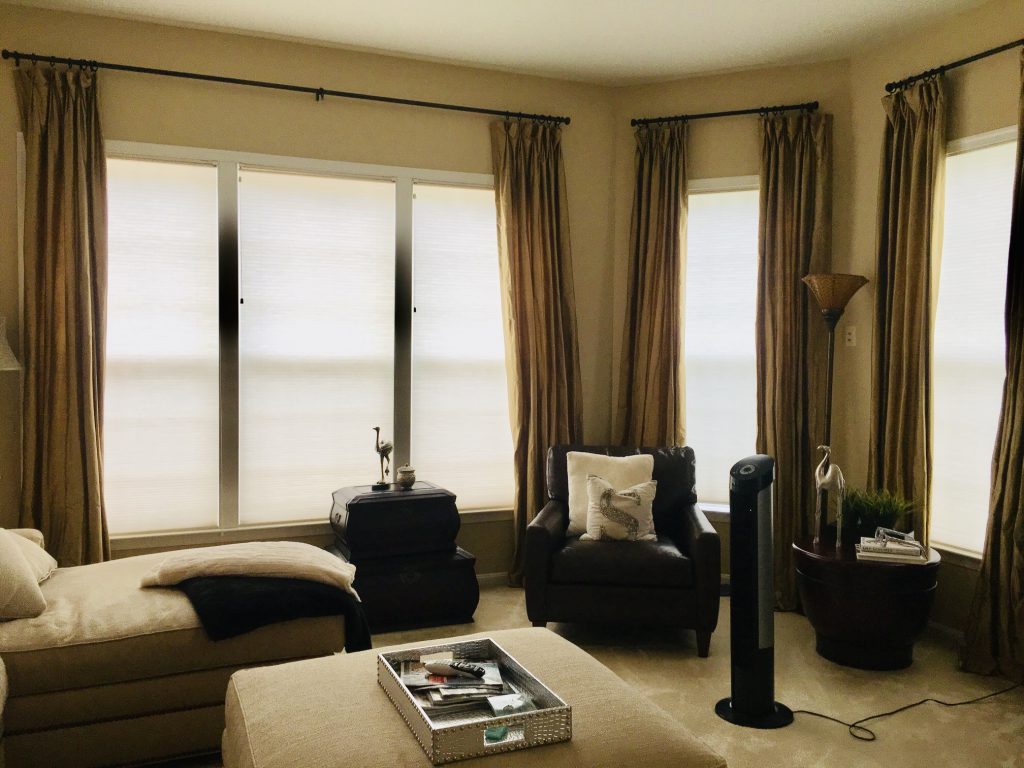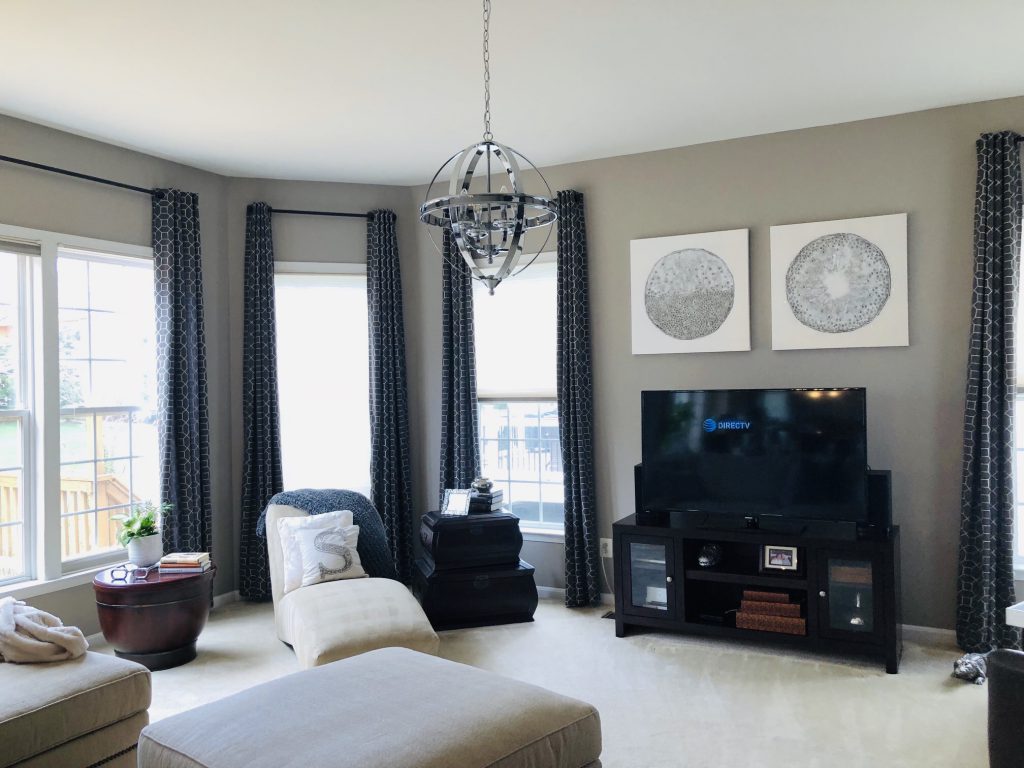 In the family room, same drill. New furniture. New lighting and new paint — especially a dramatic dark accent wall around the fireplace painted a color called "Kendall Charcoal."
"She was terrified when she saw the paint color I had selected, and my clients often are," Gibson said with a chuckle. "In the end, they always come back and let me tell that it's their favorite part. It's putting a dark pop of 'wow' into the room."
"I wasn't used to the dark colors, but I trusted her and sure enough I love it," Niedzwicki said. "It really makes a big difference."
 Taking a cue from the changes she made at Niedzwicki's home, Gibson shared some key advice for anyone giving a room or a home a refresh.
Add Lighting. So many homes are "light poor" and dim because they don't have enough light fixtures and bright enough bulbs.
"The best thing you can do to update your house is add lighting," Gibson said. "It makes you feel better. It makes you happier. Lighting is everything. That's my number one design tip." 
Repaint. Any house, any room — no matter how dated — will usually look fresher with a new coat of paint — especially if you mix and match colors and create contrasts.
"Painting to me is like another piece of furniture.  And it's the cheapest and most 'bang for your buck' when it comes to renovating your house."
Step Outside Your Box. Change can be hard, but just as Niedzwicki did with her light fixtures and the dark paint on her fireplace — push your boundaries.
"You have to try things that are a little different," Gibson said. "Shiplap on the wall. Putting tile from the floor on the wall. A color you think might be too dark. Say to yourself, 'I'm going to give it a try.'"
Count Niedzwicki among the believers.  
"What a change," Niedzwicki said. "Before, my house was comfortable, but it was stuffy. Now it's a more relaxing and comfortable atmosphere."