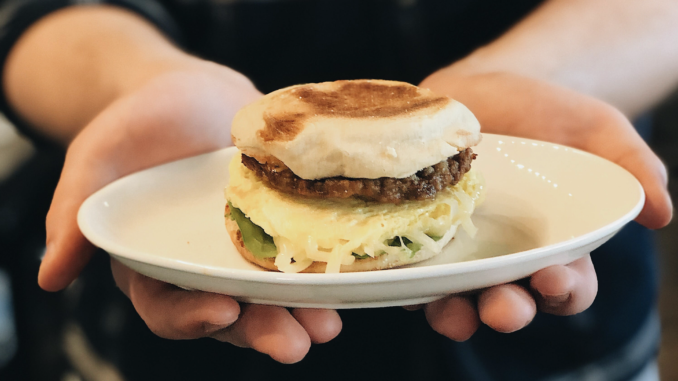 A GOOD EGG
By Chris Wadsworth
They say no great story ever started with a salad, and that holds true for this one. Instead, it was after a couple of bottles of wine one New Year's Eve that friends Tracey Powell and Mimi Backhausen finally got serious about planning the coffee shop they wanted to open near their homes in the Broadlands.
The fruit of their labor is Blend Coffee Bar, a java joint and eatery in Ashburn's Southern Walk Plaza. It's so popular, it just won Best Coffee Shop in the Best of Ashburn 2020 survey.
"We just felt Ashburn needed a place with character and great coffee, like the shops Mimi had seen when she lived in other cities around the world," Powell said.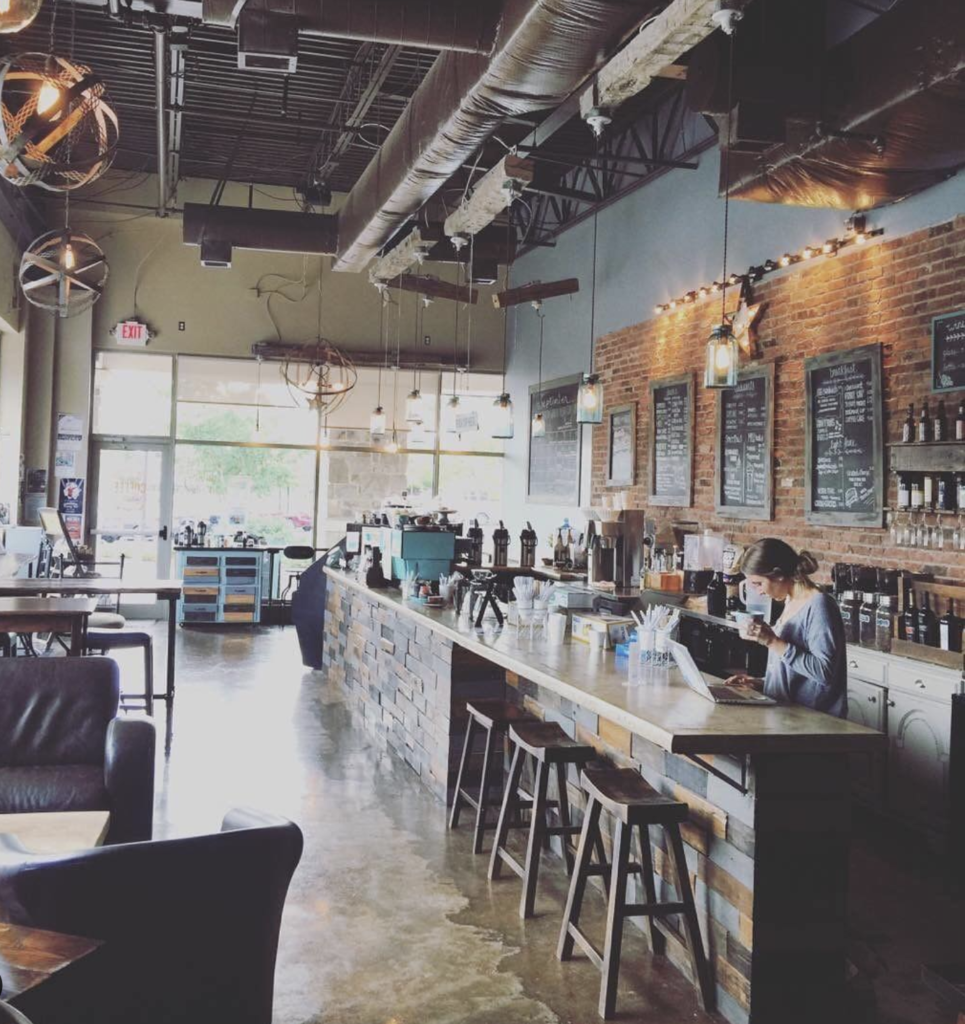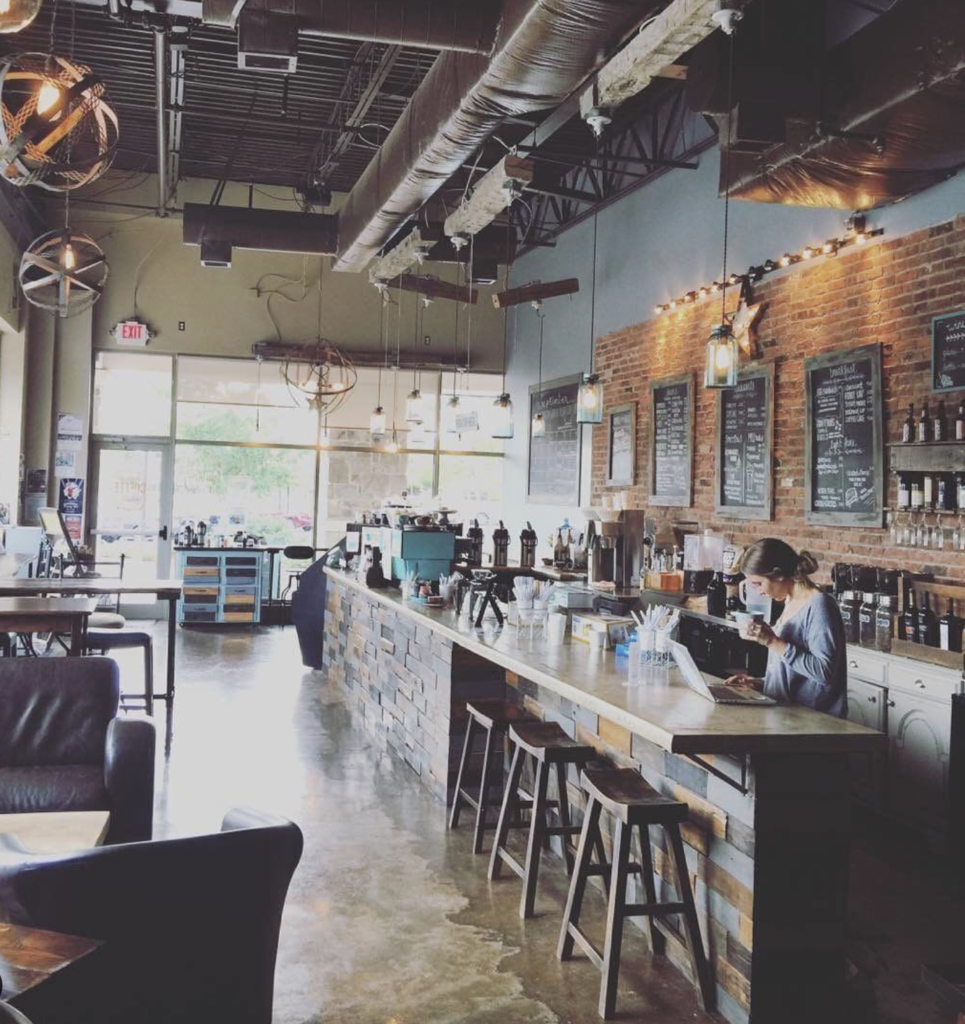 And every great coffee shop needs a great nosh to go with the drinks. But the Blend wasn't going to pursue some bland egg-and-meat breakfast sandwich like the ones found at so many chain shops. They had a different idea in mind.
"We experimented with some other varieties like pesto and turkey — but the egg, shredded white cheddar, spinach, sriracha blended with mayo — was by far the most popular," said Powell, adding that the pork sausage patty on the sandwich is completely optional.
"The sriracha mayo blend was inspired by my frequent visits to Vietnamese soup locations that serve pho," said Powell's husband, J.D. Powell, who curated the sandwich's ingredients. "I fell in love with sriracha and basically put it on everything."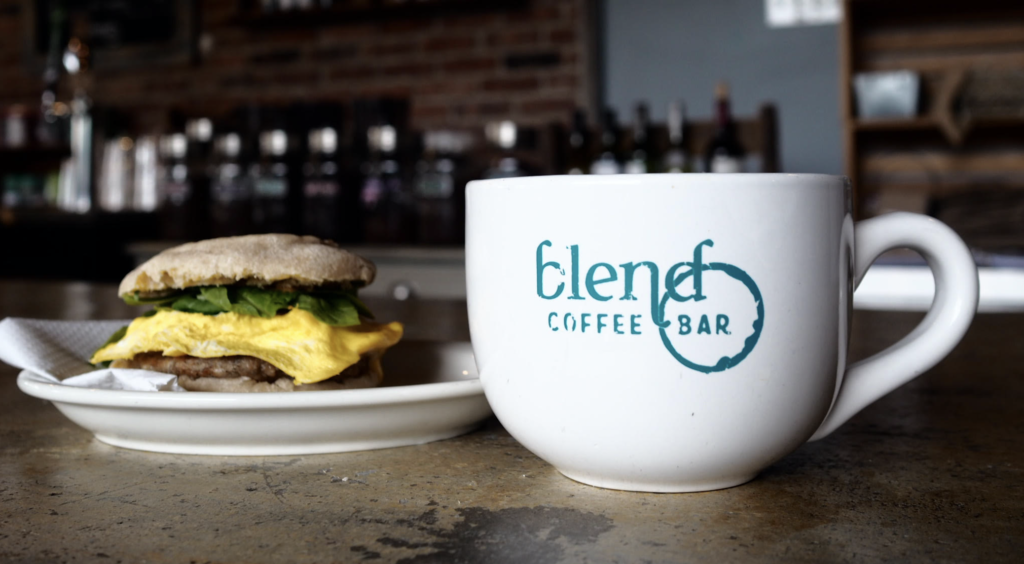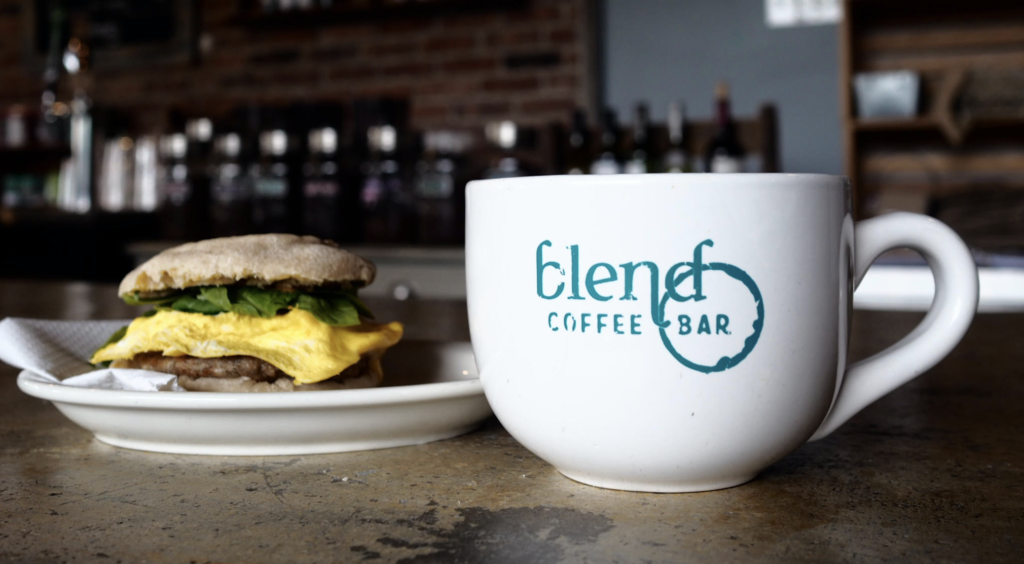 And every great sandwich deserves a great name. So what did the Blend call their signature dish? Answer: the "Egg Sandwich." OK, so that wasn't so hot. That's why they just recently renamed it the "Egg Sammy."
Blend is approaching its fifth anniversary — Powell and Backhausen opened the shop in October 2015. And very quickly, the egg sandwich became their best-seller.
"We had problems getting our electrician to get everything working — specifically the oven — right up until the night we opened. So we had never even practiced the production of the egg sandwich or cooked one at Blend until opening day," Powell said. "Luckily … we got the eggs to come out nice and fluffy and had a line out the door all day. It was such a sloppy operation, and I burned myself several times, but all was good."
No kidding. Today, Blend sells 40 to 60 of the egg sandwiches on a typical weekend morning. Some people get them on English muffins, but Steve Ahlberg, an Ashburn Village father of three, prefers his on a bagel.
"I openly suspend my Long Island bagel snobbery and seek this sandwich out without remorse," Ahlberg said. "A perfect combination of crunchy bagel, soft egg, oozing cheese with a hint of heat."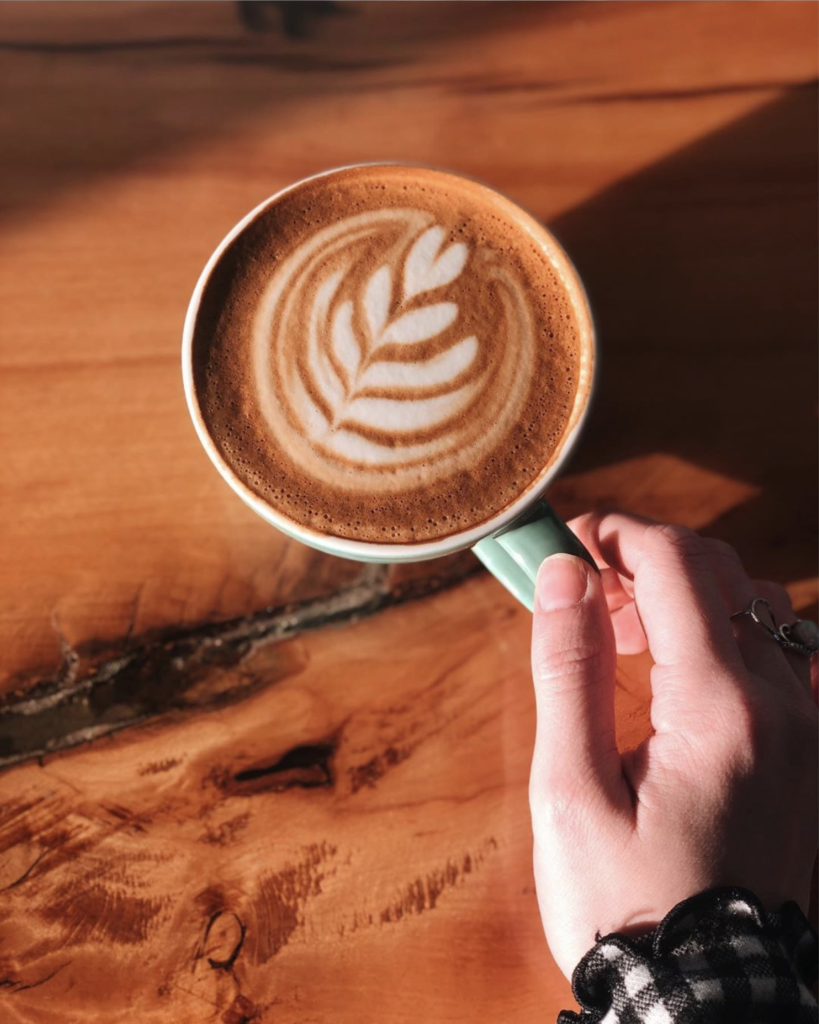 During the coronavirus crisis, like many other restaurants, Blend has been offering online ordering with curbside pick-up only. It's been challenging, but the dynamic duo is looking to the future.
"During this unfortunate down time, we've started renovations to our small kitchen to expand our food menu," Backhausen said. The goal is to develop additional unique menu items that will bring customers in more frequently for lunch and dinner. They've partnered with a professional chef — Ammar Ikram from Flavour — to help expand the food offerings. New, improved sandwiches as well as crepes are first up.
And that may not be all. Powell and Backhausen — who've made such a success out of their vision of a place to "blend people together with coffee" — continue to brew up new ideas.
"Mimi and I do like to dream up fun, new projects," Powell said. "Perhaps a turquoise vintage VW coffee bus or a golf cart going around, delivering excellent coffee drinks, egg sandwiches and positive energy should be next."