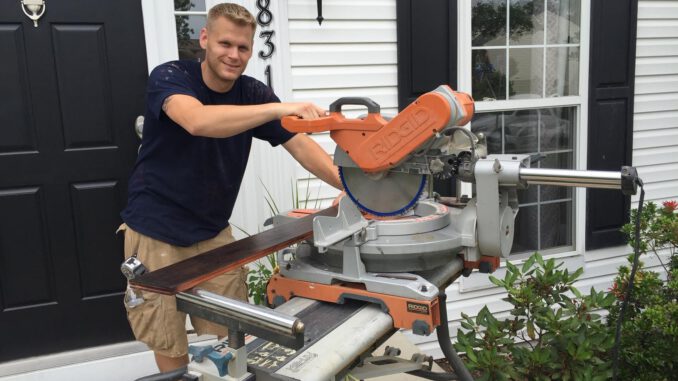 'ODD' JOBS
By Chris Wadsworth
Many little kids love playing with tools and building things — and for many, this joy sticks with them when they grow up. Toy hammers and saws give way to the real things. Forts built with sticks in the woods beget a first attempt at building a table or a set of shelves.
That's the story of Ashburn Village resident John Petersburg. Raised in Falls Church, the lifelong tinkerer worked a series of odd jobs before a stint at Home Depot helped crystallize his goals. He spent his breaks reading the store's many "How To" manuals and realized he needed to make good use of his passion for woodworking and fixing things.
Thus JP Handyman Services was born 13 years ago — and it's been off to the races ever since. The company just won Best Handyman/Home Services in the Best of Ashburn 2020 survey. Ashburn Magazine talked to Petersburg about the most common handyman work in Ashburn, the oddest work he's been asked to do and what trends he sees in area homes.
Ashburn Magazine: How did you get into handyman work?
"I've always had the bug. I've always been handy with my hands. My grandfather was a master carpenter. My grandfather and dad would always be building something or putting in a new window or a door. And, as a kid, I always loved taking things apart and putting them back together and fixing things."
AM: How much of your work is repairing things versus building things?
"It's pretty close to 50-50, installing something new or building something new versus fixing things. You definitely have the people who want custom built-ins or things like that. Otherwise, replacing a microwave or a light fixture, adding something new like that. On the repair side, lots of drywall repairs — that's one of the biggest things — someone is moving, or the kids damaged something, or there has been a leak."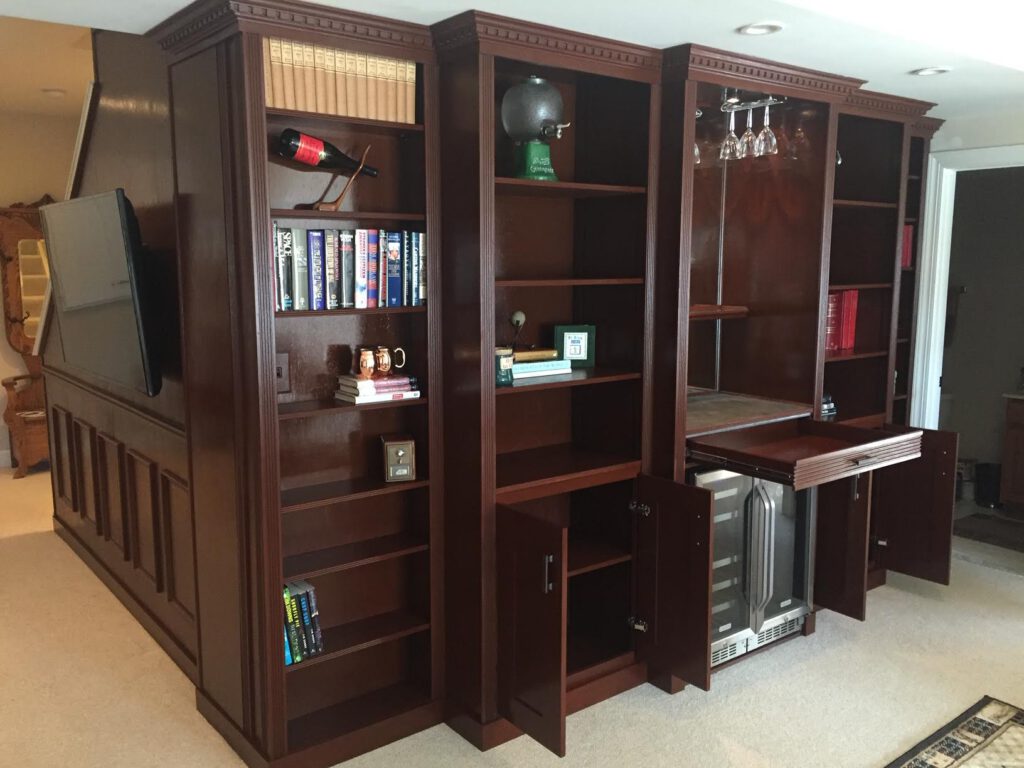 AM: What are the most common projects for a handyman in Ashburn?
"It definitely is drywall and painting — people moving, coming and going, turnover on their homes. Lots of people getting ready to sell and they want to make their house more presentable. Otherwise, lots of microwave replacements. It's just that time now — the original microwaves are starting to go out in older Ashburn homes, or they are looking for a stronger microwave, or a new range hood with a vent that vents outside. We definitely get a lot of that."
AM: What are the trends right now in Ashburn? What projects are people doing the most of?
"I wouldn't call this something new — but definitely on the uptick — is painting and flooring. People are switching to grays. They want to change up their wall colors. People get sick of their carpet, and they want to move into a real hardwood or an engineered laminate faux hardwood. Lots of people are tearing out carpets and redoing their floors to be more current."
AM: What are the hardest projects for homeowners to tackle themselves — things they need professional help with?
"People do not want to touch plumbing or electrical. A lot of homeowners will tackle anything in their house, but when it comes to power or water, it terrifies them. Those are the things that you can do a lot of damage to yourself or your home if you do it wrong. Most times, a handyman can do those things. I'm not a licensed plumber or electrician, but there are a lot of those things that I can do — a typical repair or changing some plumbing is no issue."
AM: How much of your work is fixing something someone else tried to do on their own?
"Quite often. Maybe two or three out of every 10 calls. Definitely there are people who start a flooring project and then realize it's tougher than they thought. I've had people try to patch drywall themselves and it didn't come out quite right. People have started a bathroom and then realized they were in over their head. I get a lot of garbage disposals that are broken or clogged, and they try to do it themselves and then something is leaking or it's not on quite right and they call me to square it away for them."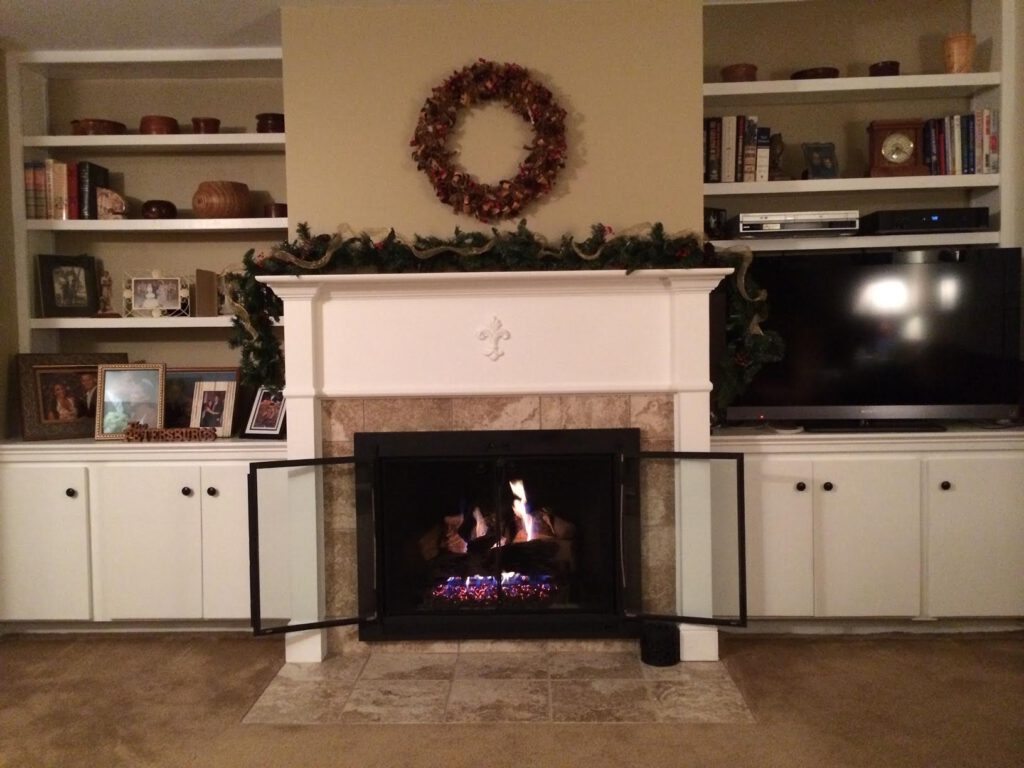 AM: Do you think Ashburn is a good place for handyman businesses? It seems there is a lot of money and a lot of busy people who may not have time for big jobs themselves.
"I have said that verbatim to people before. This area is just fantastic. I don't usually travel more than 10 miles from home. This area is definitely 'Cashburn.' People here are stable, they have decent jobs, and they don't have the time to do it and they are willing to pay to have someone else do it. They just want to have it done and not mess with it — and that's great for me."
AM: What is the oddest thing you've ever been asked to fix or build?
"I've remodeled a kitchen for someone who was selling their house, only to have the new buyer hire me to tear it out because they didn't like the color. That was odd. One client wanted to put a pole in his house, and a Jacuzzi tub in the bedroom, with a little waterfall shower. Basically a very adult area. I did a lot of that, but he ended up putting the pole in himself."