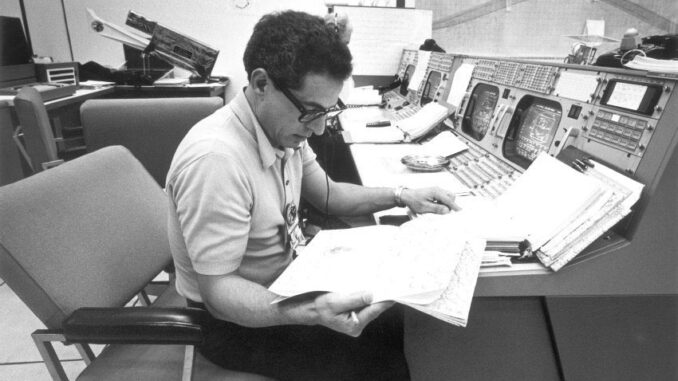 TO THE MOON 
By Joe Motheral
When American astronauts first set the Apollo Lunar Module down on the moon — on July 20, 1969, during the Apollo 11 mission — they fortunately landed on a very smooth, flat parcel of terrain, one unmarred by ditches or boulders that could have endangered the mission.
That landing spot wasn't by chance. It was the result of countless hours of research and study by a team of scientists led by Lansdowne resident Dr. Farouk El-Baz. That's right — we have our own NASA hero right here in the neighborhood.
How big a deal is El-Baz? So big that a spaceship (actually a shuttle craft) on the iconic sci-fi show "Star Trek: The Next Generation" was named the "El-Baz" after the eminent scientist.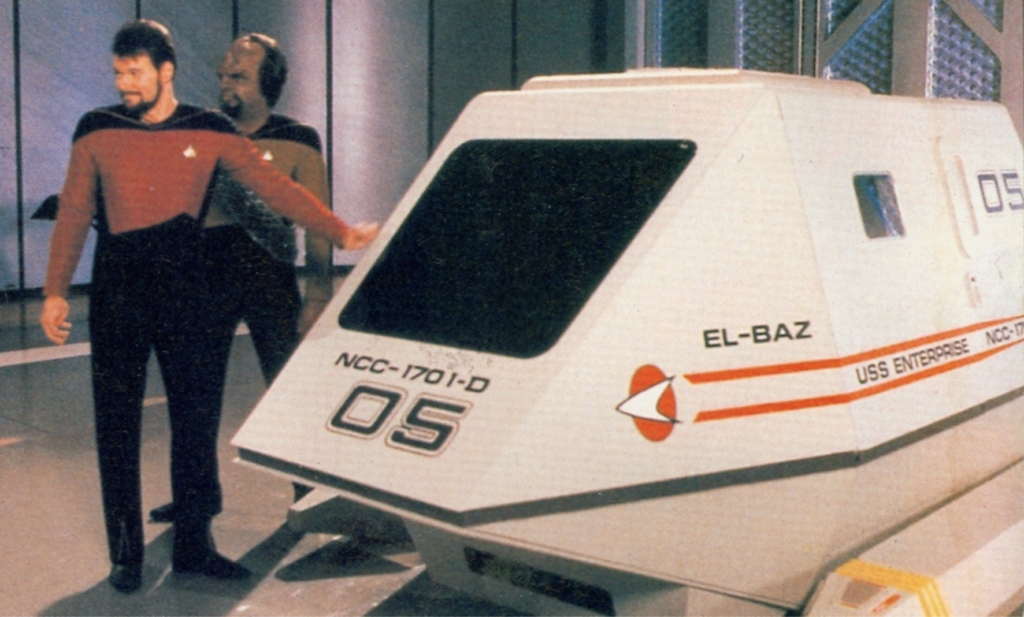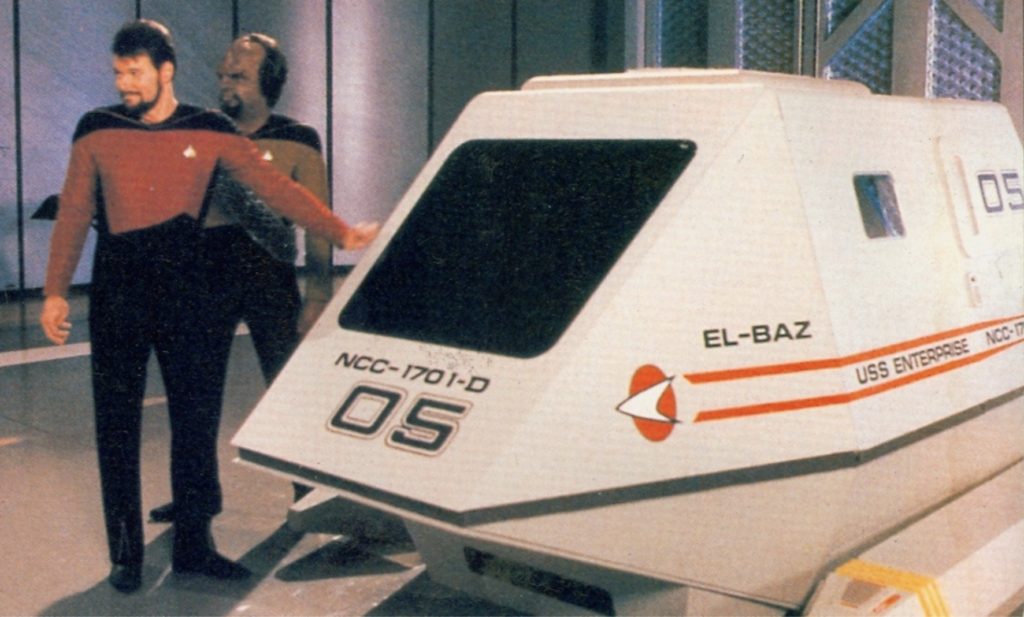 For six lunar missions — from 1969 to 1972 — El-Baz was responsible for researching landing sites, developing scientific objectives and helping finalize the choices. It's just one highlight from a career dedicated to uncovering the secrets of the earth and beyond.
"I was very lucky to be able to start with a basic science and develop all kinds of things from it," El-Baz said. "I feel very good that my knowledge led to many significant things, including finding water in deserts — something essential for people who need it most."
El-Baz was born in 1938 in Zagazig, Egypt, in the Nile Delta region. His parents moved several times before settling in the capital of Cairo, where El-Baz, one of nine children, attended high school. He then went to Ain Shams University College of Science and studied geology. 
"I had been fascinated by natural rock landforms on Boy Scout trips during my school years," he said.
After El-Baz received his bachelor's degree in geology and chemistry, his studies brought him to America, where he earned a master's degree and doctorate in geology from the Missouri School of Mines and Metallurgy (today known as the Missouri University of Science & Technology).
El-Baz went on to work in Germany, then Egypt, and eventually returned to America in 1966 to look for a job in his field.
"I took a house-painting job while I applied for a job by writing 120 letters that my wife typed," El-Baz recalled.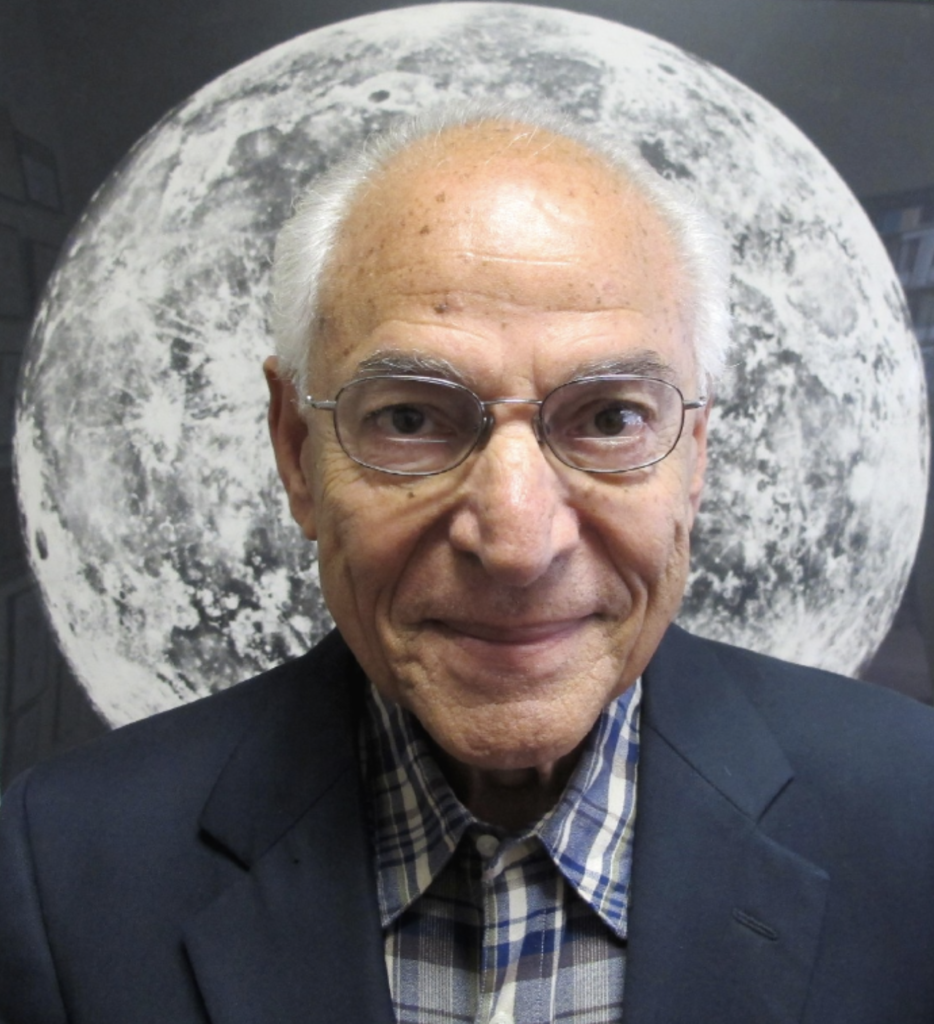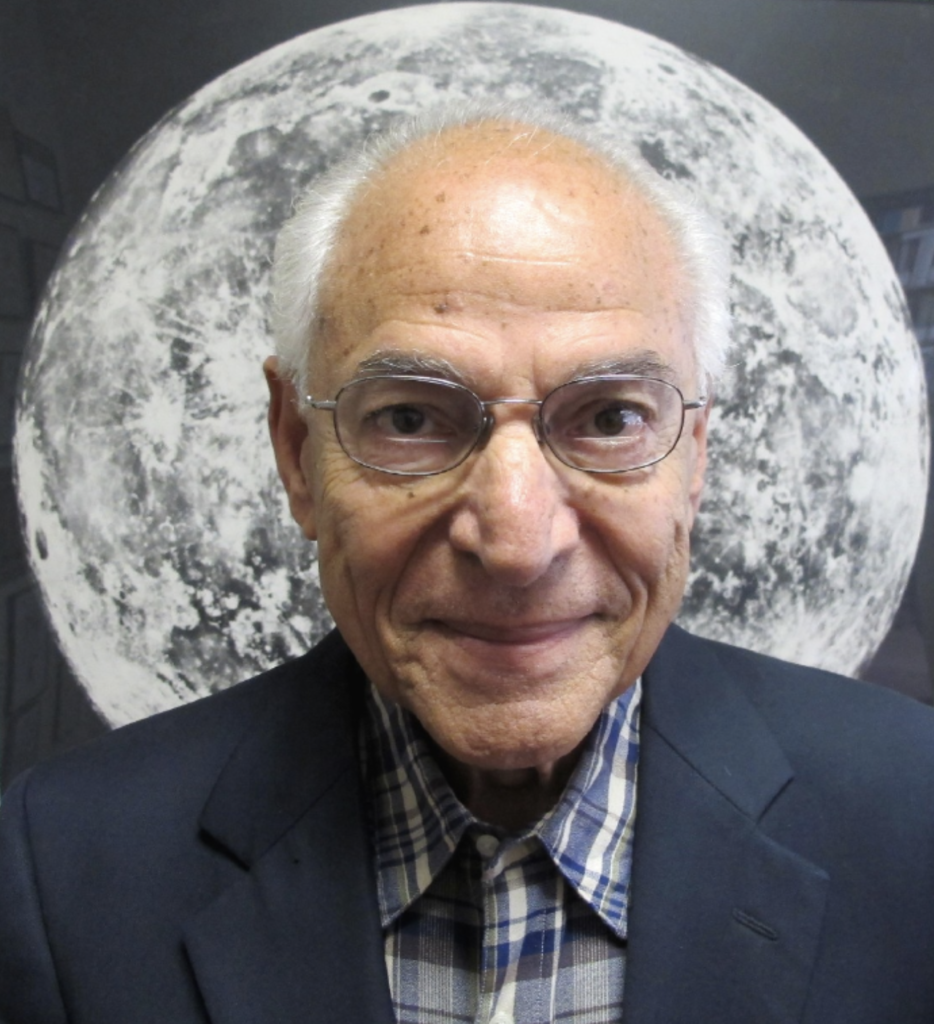 One of his letters was in response to an ad in Physics Today magazine looking for a geologist to work on the lunar program.
"I immediately went to interview in Washington D.C.," he said. "The man I met first was Ed Nixon, brother of the future president, Richard Nixon. Ed himself was a geologist."
That interview led to El-Baz going to work for Bellcomm at NASA's headquarters, and in 1968 becoming the secretary of NASA's landing site selection committee, working with a team of 28 scientists.
El-Baz is rightfully proud of the committee's accomplishments.
"Successful site selection for the six Apollo missions was a great achievement — particularly because none of the participants had been there or had experienced anything like it," he said.
Indeed, this was work unlike any ever done by a geologist. No one knew exactly what the moon's surface was like — how big the boulders and rocks were, how deep the ditches, gullies and valleys, even how thick the dust was. What if a lunar lander set down and disappeared into a thick layer of dust?
One of the key missions for El-Baz was the Lunar Orbiter, which mapped the surface of the moon in preparation for the Apollo missions.
"I concentrated my efforts on the 2,000-plus images sent by Lunar Orbiter," El-Baz said. "I began to classify the lunar surface features and study their locations for landing site selection. I kept data on 3-by-5 [index] cards."
The team's goal was to find a flat surface that would allow the lunar craft to land perfectly upright, which in turn would ensure a smooth launch at the end of the astronauts' time on the moon.
El-Baz's work with NASA went far beyond just analyzing the surface landing spots. He was also heavily involved in astronaut training, helping the men of the Apollo program learn about making visual observations on the moon as well as taking photos on the moon.
The astronauts referred to El-Baz as "the King." Astronaut Alfred Worden, who passed away in March, once commented on him from space.
"After the King's training, I feel like I've been here before," Worden said while orbiting the moon during Apollo 15 in 1971.
While working at NASA, El-Baz became a U.S. citizen. After the Apollo missions wrapped up, he went on to create and lead the Center for Earth and Planetary Studies, a scientific unit that is part of the National Air & Space Museum in Washington.
"Farouk El-Baz has been a pioneer in research, expanding our knowledge of the geology of Earth and other planets from his lunar geology," said Dr. Ellen Stofan, a former chief scientist at NASA, now also with the Air & Space Museum. "But even more, he has been a supportive and encouraging mentor to so many planetary scientists — including me."
El-Baz's career continued for many years after his time at NASA. He served as an advisor to former Egyptian president Anwar Sadat. He worked in private industry and in academia. He studied satellite imagery and discovered ancient rivers hidden beneath desert sands and — most importantly — located sources of fresh water for desert communities that desperately needed it.
His list of awards is long, as are the many ways he's been recognized. In the HBO docuseries "From the Earth to the Moon," co-produced by Ron Howard and Tom Hanks, El-Baz's role in the training of the Apollo astronauts was highlighted in a segment called "The Brain of Farouk El-Baz." He even has a street named in his honor in Cairo and an asteroid named after him in space.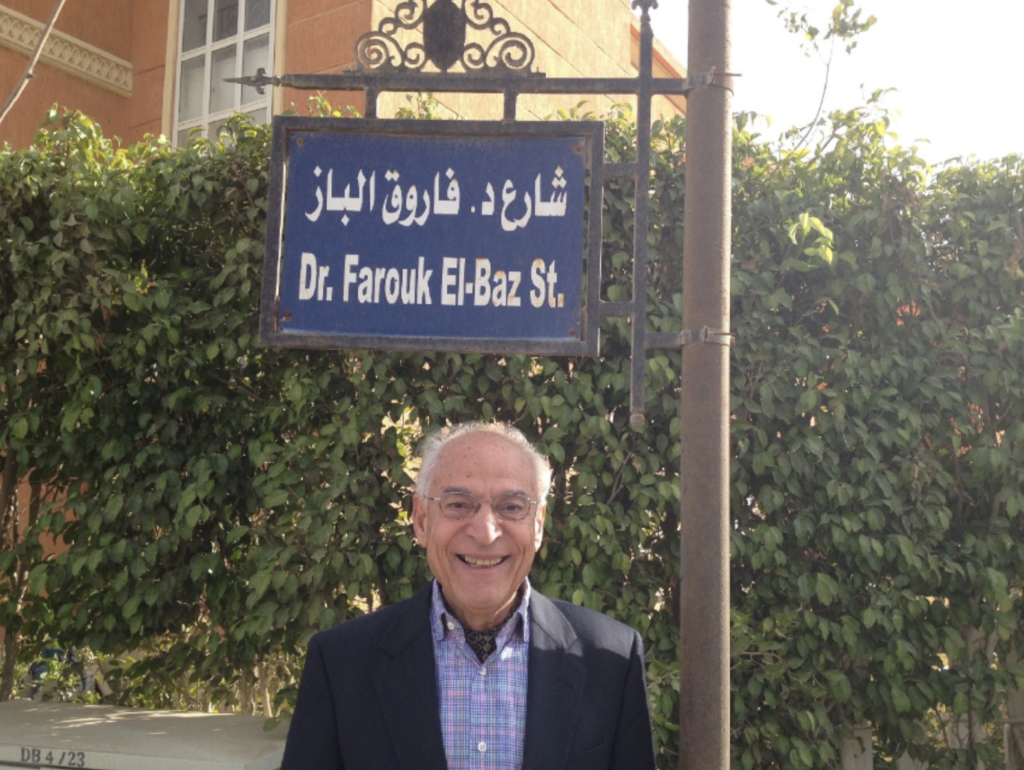 Eventually, the globe-trotting scientist retired, and he and his wife, Patricia, moved to the Lansdowne Woods community to be closer to one of their daughters and her children. 
Today, the 82-year-old enjoys time with the couple's four grown daughters and seven grandchildren. He also is hard at work on two books — one is his improbable life story, the other about ancient Egyptians and how natural landforms in the desert influenced their culture's monuments.
And does he ever stop and look up at the moon in the night sky — a moon he still knows better than almost any living person? Of course.
"If the moon is up, I look at it and I think of the old days and how much we learned about it," Dr. El-Baz said. "The things learned about the moon are reflected in our knowledge of the earth and Mars and beyond. I think of it as our first step in learning about the universe."
Joe Motheral has been a writer for more than 50 years. He's a member of the National Press Club and lives in Lansdowne Woods with his wife, Marjorie.