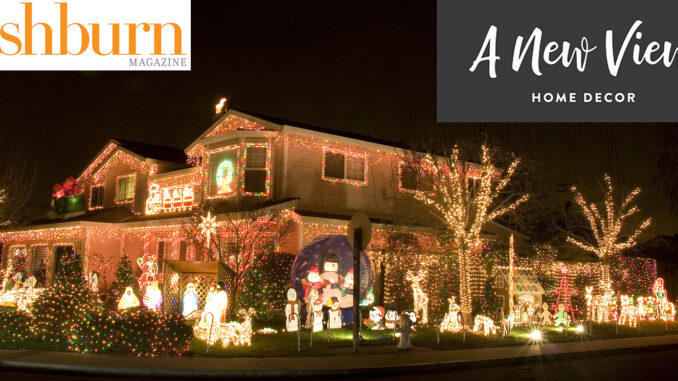 Ashburn Magazine, in partnership with A New View Home Decor, is excited to announce our community's first holiday decorating contest.
It's been a tough year, no doubt, but why not celebrate the holidays and out-shine your neighbors by making your home look beautiful this holiday season?  And you can win a $150 gift card to A New View at the same time.
Here's all you have to do:  Take a picture of your decorations and lights (inside or outside) and submit it, along with some key information, on our contest page.   If you are entering outdoor decorations, please be sure to include your address so we can all ride by and check them out.
The entry deadline is Friday, Dec. 11, at 5 p.m.  This is an Ashburn contest, so you must live in the 20147 or 20148 Zip code to enter.
On Monday, Dec. 14, we'll open up the voting, so once you enter, be sure to tell all your friends and relatives to vote for you.  And visit the contest site frequently to check out the competition. You can vote once per day through Dec. 24.  The entry that receives the most votes will win a $150 gift card to A New View.
We'll also publish the winning photo in the January/February issue of Ashburn Magazine.
So get decorating – we can't wait to see Ashburn all lighted up this holiday season!