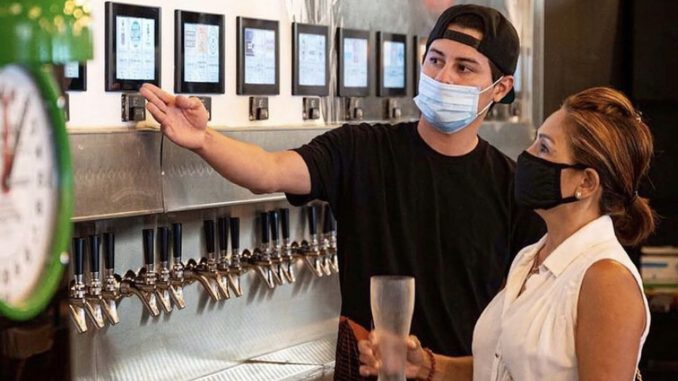 VIET CASUAL
By Chris Wadsworth
Nancy Gregory is a self-described "picky eater." She's not a fan of spicy foods. She doesn't like many condiments. So when the Ashburn Farm resident recently joined a friend at the new Saigon Outcast restaurant, she wasn't sure what to expect.
"I was torn between ordering the pho and the lemongrass beef over rice," said Gregory, who opted for the lemongrass beef. She enjoyed it so much, she says she will order it again. "I can report that Saigon Outcast is excellent."
That's what the folks at the restaurant like to hear.
Saigon Outcast opened in September in the University Commerce Center off George Washington Boulevard in Ashburn. It was an inauspicious time — just as restaurants around Ashburn and elsewhere were reeling from coronavirus restrictions. Indeed, Saigon Outcast had planned on opening in the spring but hit pause as the pandemic unfolded.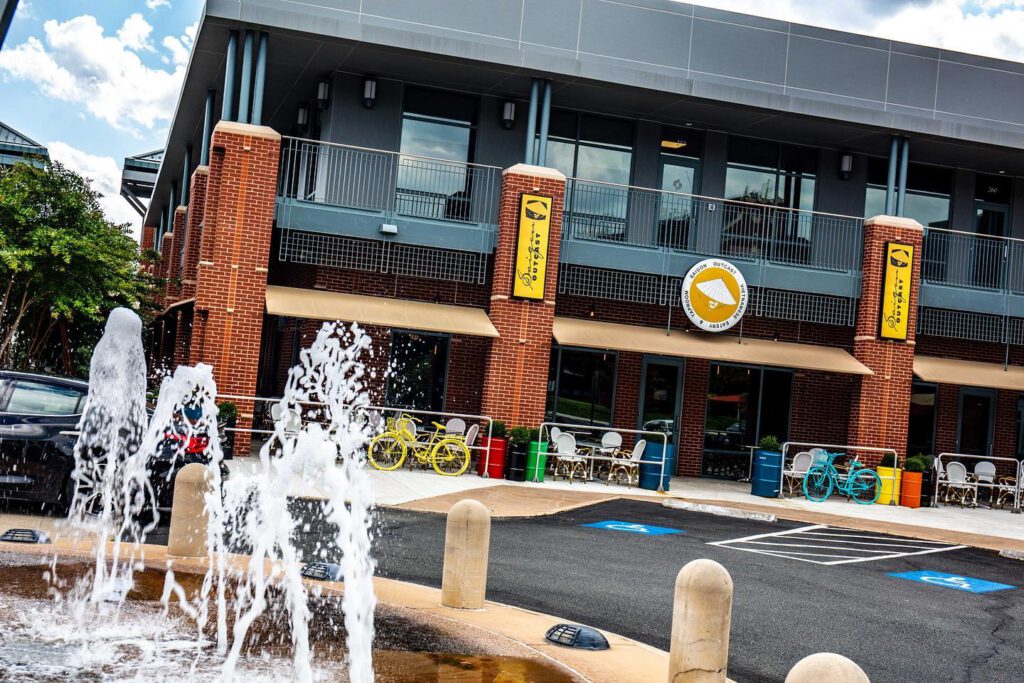 But once off the ground, the restaurant quickly found its footing. Customers were attracted to the simple ordering process, where you stop at a counter and make your selections, then head to a table and your food is brought to you. They also were smitten by the décor, which includes bicycle images and even actual bicycles hanging from the ceiling. As many know, Vietnam is famous for this two-wheeled mode of transportation. Saigon Outcast even has an actual rickshaw on display at the back of the restaurant.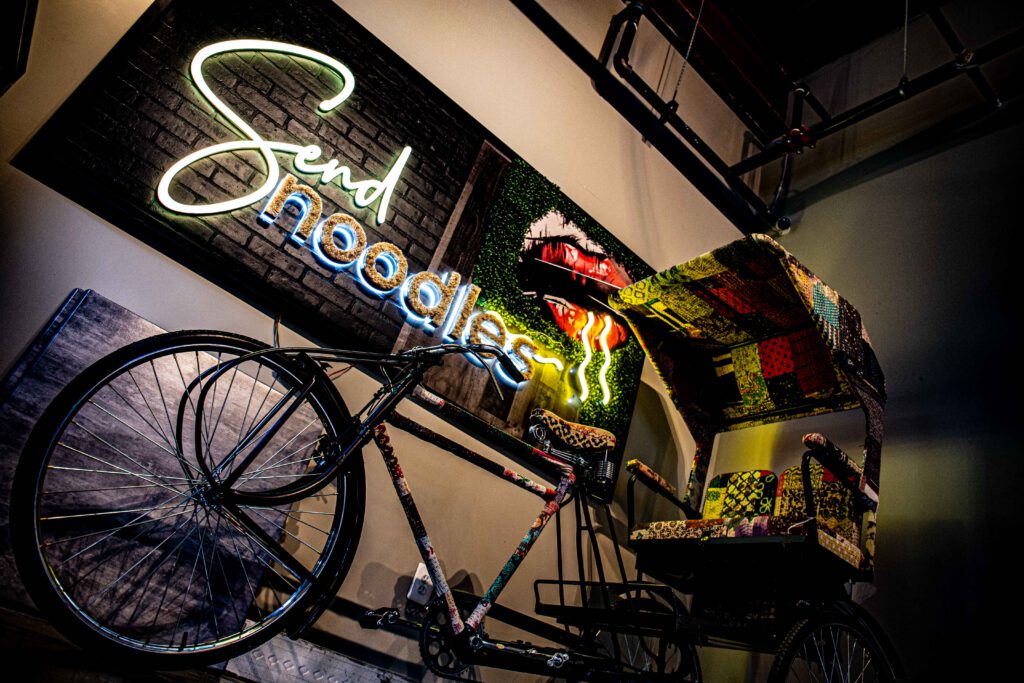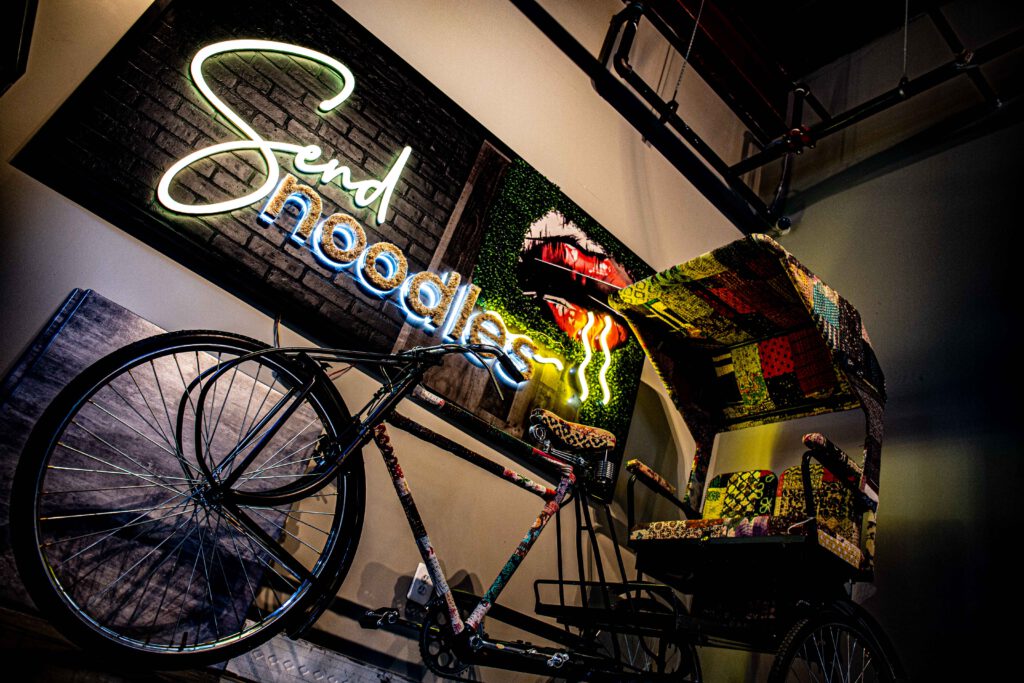 "The reception for Saigon Outcast has been great," said restaurateur Jason Fisher, one of the partners. "Considering our opening corresponded with the pandemic, it's actually been fantastic."
Perhaps nothing has wowed guests more than the restaurant's unique self-serve tap system. 39 taps line the wall. Options include several types of wine, a hard seltzer, even a sake — and then roughly 30 different types of craft beer. The team behind Saigon Outcast had seen similar "beer walls" in California and knew the concept could work after a visit to The Circuit, a giant video game arcade and bar in Richmond that has more than 40 beverages on self-serve taps.
"My first reaction when I saw the wall was, 'Oh my god, these people are pouring their own beer," laughed restaurateur Anthony Castelides, another partner in Saigon Outcast. "They like to work. And we thought this would work great with our food.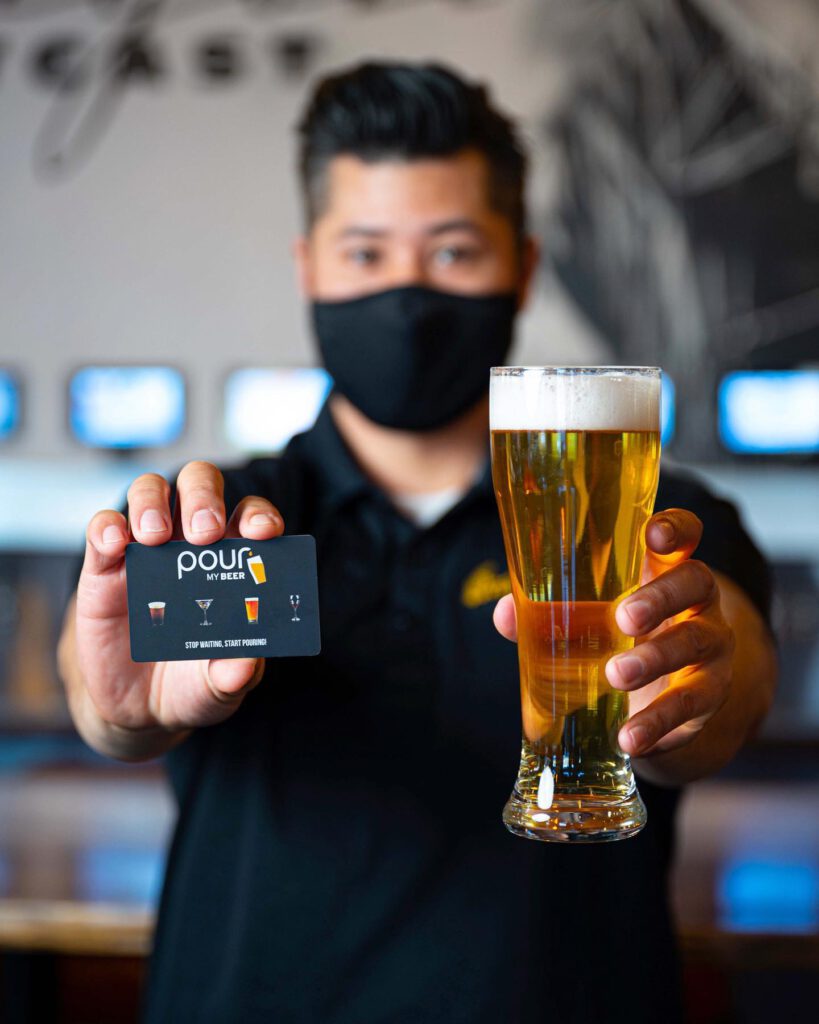 And indeed, there is something comforting in this day of social distancing of getting your own drinks. At Saigon Outcast, customers help themselves to a beer glass — the restaurant has both chilled and unchilled glasses available — and then proceed to the taps.
Each tap has a touchscreen above it that presents additional information about the variety of brews and beverages. A card procured while ordering food is placed in a small slot, and you dispense your drink. The system registers how many ounces are poured and adds it to your tab.
"The beer wall was really cool," said Gregory, who tried small glasses of Lost Coast Brewery's Tangerine Wheat and Pavlov's Bell-gian Blonde Ale. "Both were really good. I would love to go back for the beer wall experience with more friends."
Castelides says procuring kegs of craft beers has been a challenge during the pandemic, but the beer gurus at Saigon Outcast say they've been able to swap in new ales and lagers and other types of beer several times a month.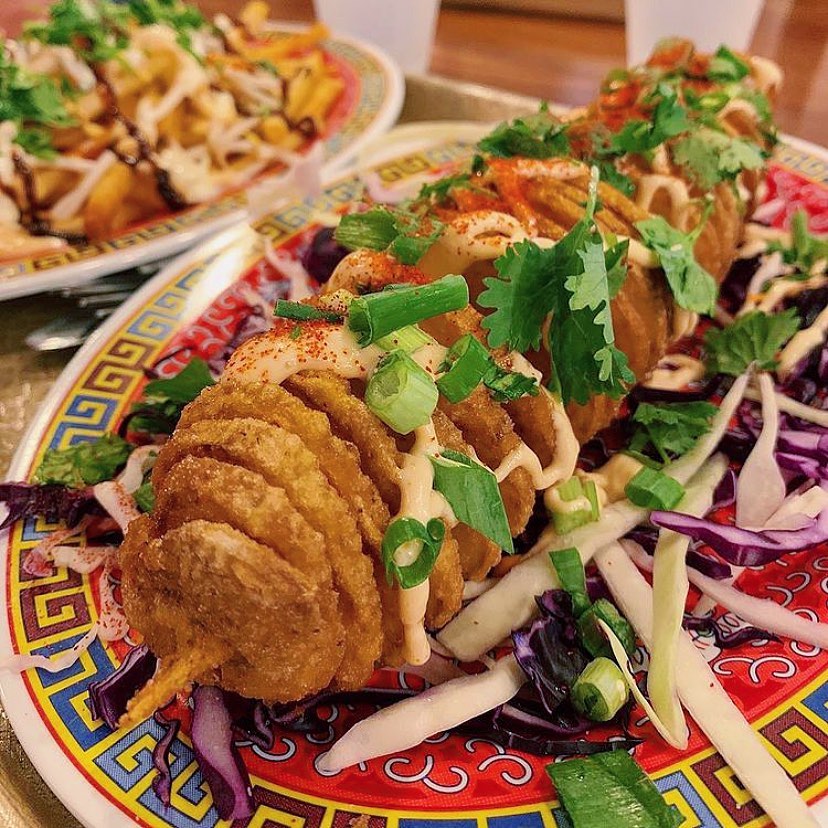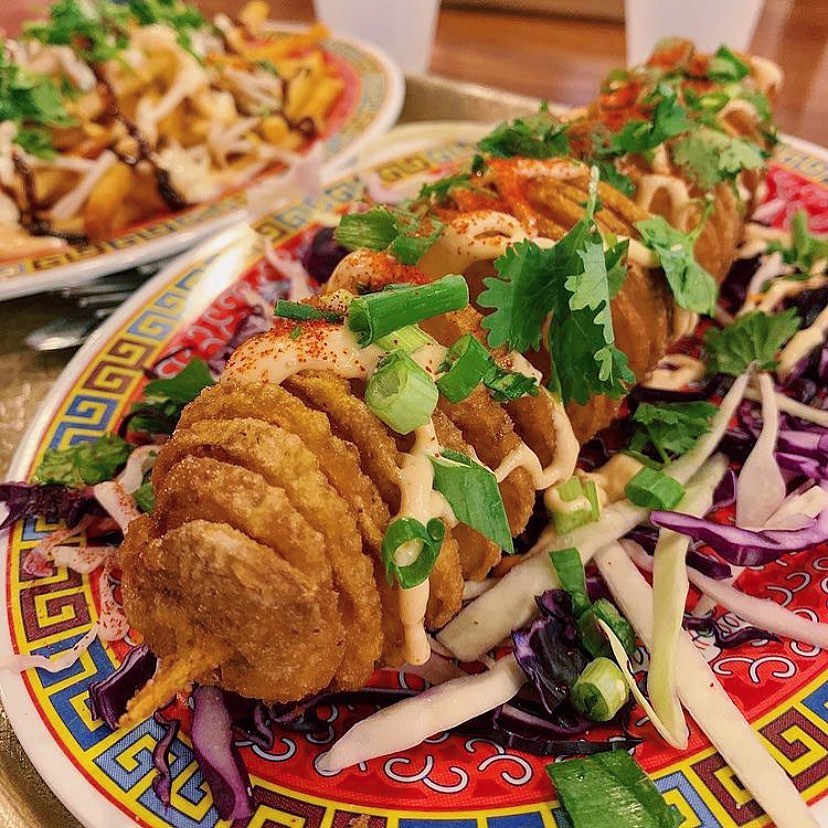 The food at Saigon Outcast is Vietnamese-focused, to be sure, but there are dishes and flavors with a pan-Asian and even a Western influence. Wok-charred shishito peppers and spring rolls sit alongside crispy wings and something called a "Tornado Potato." Many of the dishes were designed to perfectly accompany the beers on tap. There are also bánh mì sandwiches, noodle dishes, rice bowls and the requisite bowls of pho, the popular Vietnamese broth soup.
"The food is amazingly fresh," said Jackie Fox, a Leesburg resident who dines at Saigon Outcast several times a month. "It's cooked really lightly — really clean. There's not a bunch of extra flavor fillers. It's just clean."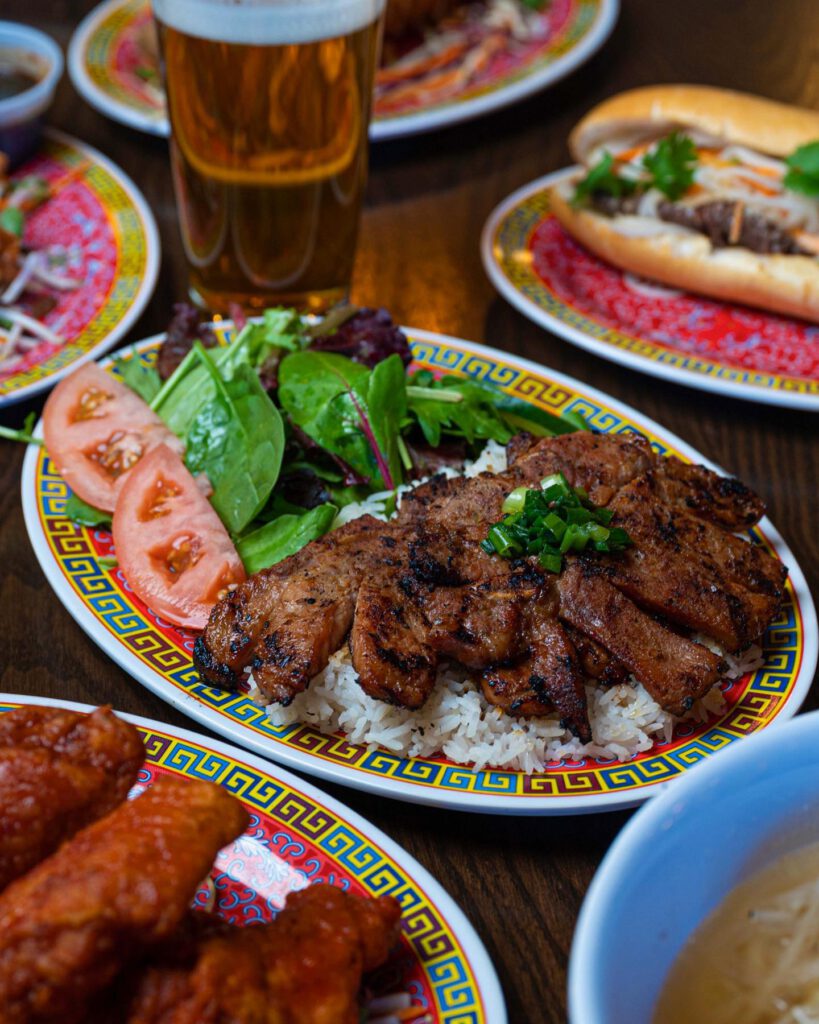 In addition to Castelides and Fisher, the power team of partners behind Saigon Outcast includes Hoa Lai, the restaurant's executive chef and the founder of the Four Sisters Grill in Arlington, the first fast-casual Vietnamese eatery in Northern Virginia and a model for Saigon Outcast. It's a model they hope to replicate.
"The proof of concept has certainly been achieved and, once the world gets back to normal, we plan to look for new opportunities," Fisher said.
Nancy Gregory is already planning her next visit to Saigon Outcast. If she doesn't get the lemongrass beef again, this budding foodie may branch out and try the pho.
"Lunch at Saigon Outcast was a highlight," she said. "I hope they stick around for a long time."
IF YOU GO
What: Saigon Outcast
Where: 44921 George Washington Blvd., Suite 155, Ashburn
When: Open Sundays through Thursdays from 11:30 a.m. to 9 p.m. and Fridays and Saturdays from 11:30 a.m. to 10 p.m.
Info: www.saigonoutcastva.com