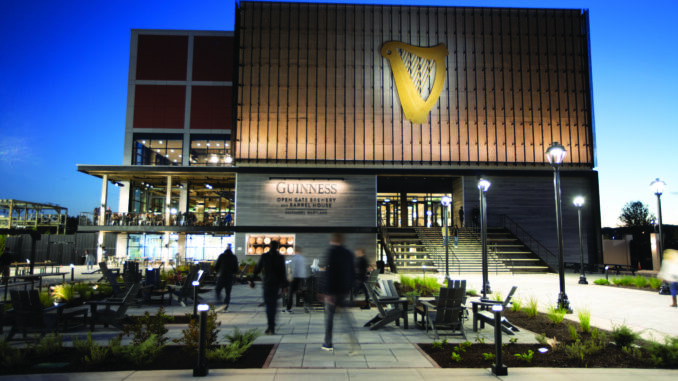 Roll out the Barrel
By Chris Wadsworth
Guys are under a lot of pressure in Ashburn. It's an affluent community where lots of men enjoy the latest trends and the finer things in life. This is especially true when it comes to alcoholic beverages. From hoppy, hefty craft beers to smoky, oaky whiskeys and bourbons — you can't attend a poker night or a neighborhood party without being offered the latest flavors in booze.
And that often presents a problem for me. I'm a Miller Lite kind of guy. Or a Coors Light. Or a Stella if I'm being fancy. If I can't see clearly through my beer, I'm usually not interested. And whiskey often leaves me with a mouth tasting like an ashtray.
I used to feel awkward declining these beverages, but I finally made my peace with my Wisconsin upbringing and my unsophisticated palate. As Chris Arabia, my Jersey buddy in the Broadlands, told me, "You do you. Let them do them." Sage advice.
So I was a bit surprised to find myself volunteering to head up to the Baltimore suburb of Halethorpe, Md., home of the giant Guinness Open Gate Brewery, the American outpost of the famed Irish beer brand. Guinness Draught, a dry stout, is the company's most famous and familiar beer — and so dark and creamy no one but Superman could see through it.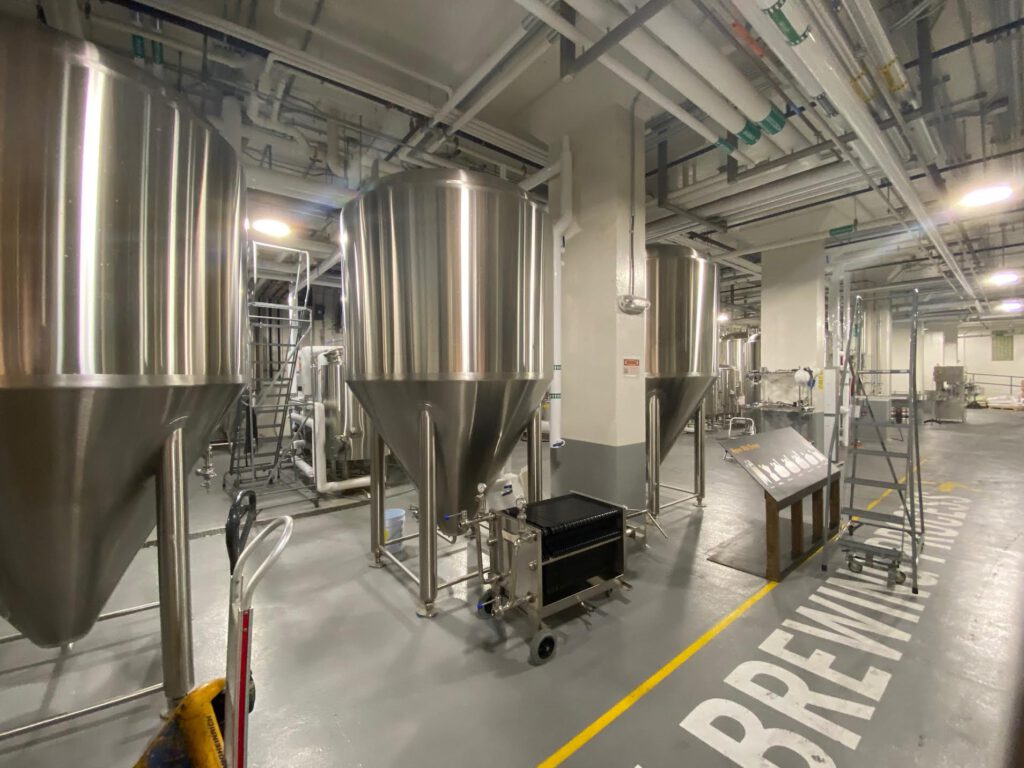 The 62-acre facility is meant to invoke the tourist attraction-like experience that has made the original St. James's Gate Brewery in Dublin an international sensation. In addition to the factory portions brewing the actual beer, the brains behind Guinness have created an exciting experience for beer fans and non-beer fans alike. There are brewery tours, an outdoor beer garden on a huge lawn, an indoor bar, a large restaurant and a gift shop.
The brewery's regular tour and tasting program is on hold due to the pandemic, but private group events are still available, and tours will resume once it's safe. With that in mind, the powers-that-be at Open Gate arranged a private tour and tasting for my wife and me. My trepidation over facing down a variety of dark, foreboding beers proved to be completely unfounded — and the food served in the brewery's main onsite restaurant was out of this world.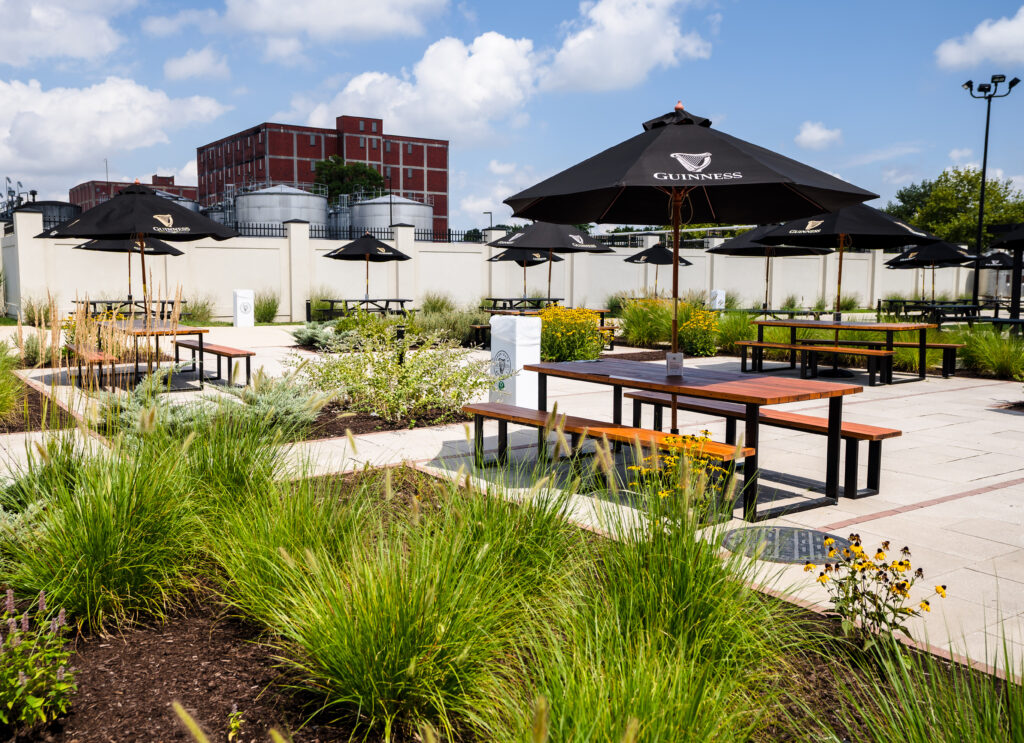 When we arrived, we quickly met up with Jim Kehrman, a senior guide at the brewery. Super laid-back and full of a wealth of information and plenty of funny anecdotes, Kehrman took us on a short tour that covered the basics of beer and the main ingredients used in its production. Turns out there are only four: water, malt, hops and yeast. I'm sure that's not news to all the home brewers in Ashburn, but for Mr. Miller Lite over here, it was new information.
We continued into the experimental brewing area, where large silver vats towered over us, as Kehrman described how the professional brewers play beer god here — changing up the amount of ingredients, the types of yeast, the temperatures, the fermentation time and a myriad other factors to produce a wide variety of different flavored and textured beers
Maryland is one of only two Guinness locations worldwide with this type of experimental laboratory. The other is in Dublin. Some of the experiments don't go anywhere. Most end up being sold only onsite at the Open Gate bars and beer garden — it's the only place in the world to experience these unique brews. And a lucky few have a shot at going regional, national or international.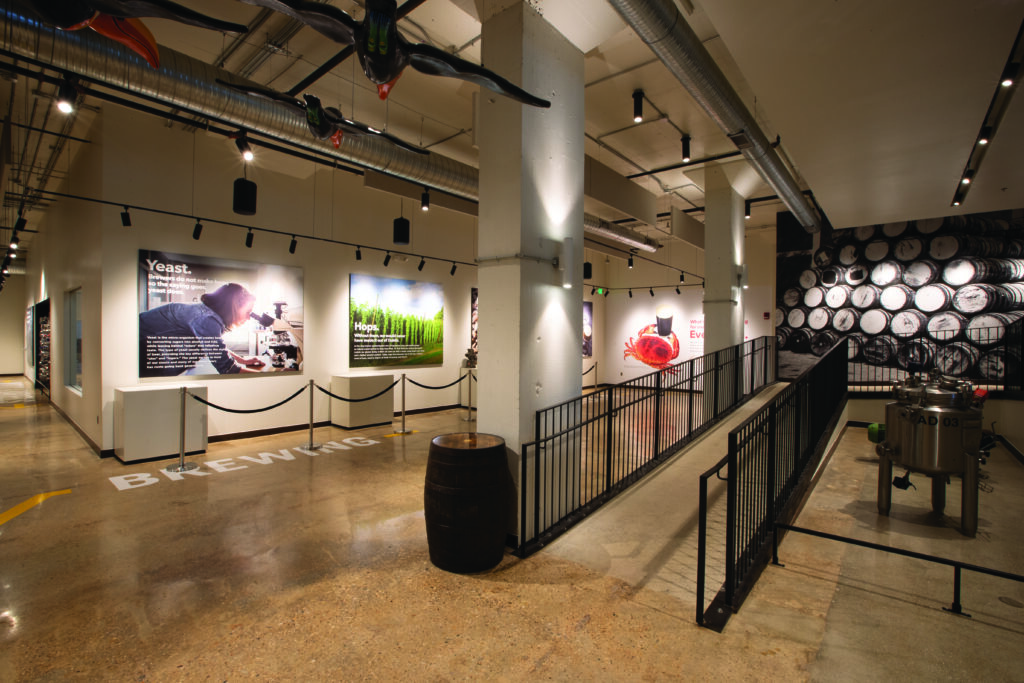 After touring the brewing room, we briefly passed through an area that discussed the history of the property. What today is the Guinness Open Gate Brewery was once the home of the Maryland Distilling Company, opening in 1933. It was famous for the millions of bottles of Lord Calvert Whisky (not "whiskey") it produced over the years.
Guinness took over a few years ago and formally opened the brewery in 2017. Today, the main beer brewed on site in the giant 100-hectoliter brewhouse is the Guinness Blonde brand, an American ale. (For those of you wondering, a hectoliter equals roughly 26.4 U.S. gallons.) The famous Guinness Draught — the brand's flagship beer — continues to be brewed in Ireland and imported to thirsty drinkers on this side of the pond.
Our tour, which really couldn't have been more than 50 to 60 yards of actual walking, wrapped up in a large tasting room with multiple tables — empty except for three of us due to the suspension of most tours. An assistant — I'll call him the beer elf — appeared with a tray of small, sample size plastic cups filled with different brews. 
Our selection included the local Guinness "Baltimore Blonde," a Guinness IPA, an Over the Moon Milk Stout, and of course, the classic Guinness Draught. And you know what — I enjoyed them all. Who would've thunk it? My lovely wife, who was born a beer drinker, just laughed at me. Maybe I need to give some of the local breweries in Ashburn another try and experiment with more than their clearest, most watery lagers.
After our tour, we stopped for a bite to eat. Open Gate has two main restaurants. On a typical day, there's the Taproom with more casual pub fare on the second floor and the nicer 1817 Restaurant on the third floor. 1817 is the first year Guinness beer was imported from Ireland to the United States.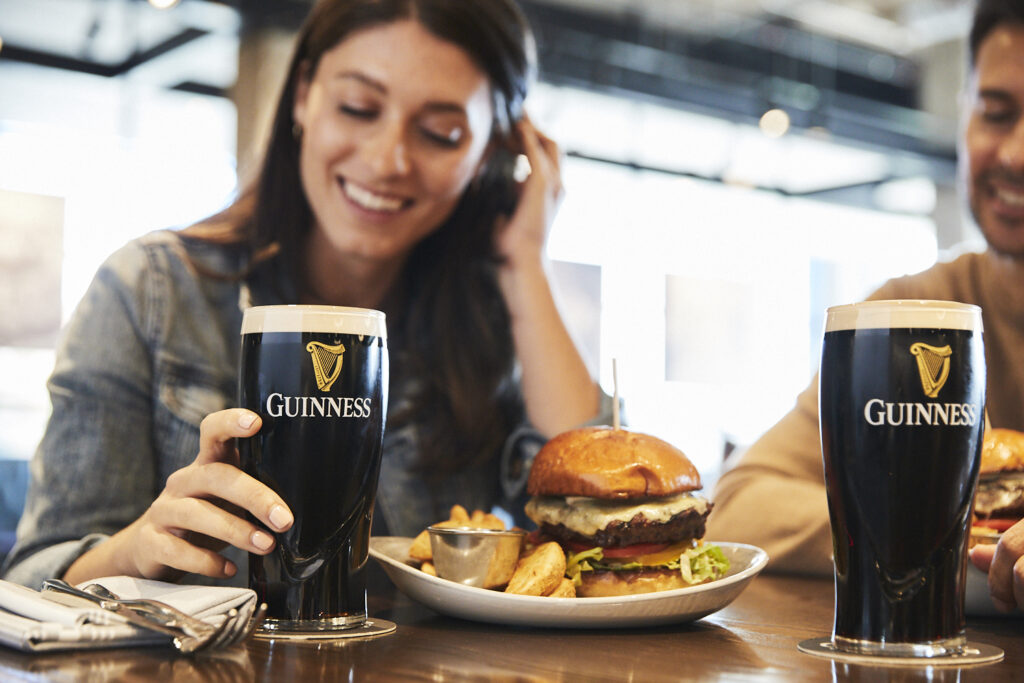 During this time of pandemic, the restaurants and their menus are more or less combined, and dishes change frequently. The cuisine is lightly Irish-inspired — things like bangers and mash and Guinness beef stew — but there are also wings, crab cakes and many other popular brewhouse items. I started off with a big soft pub pretzel (because I'll never not order a pretzel) and then tucked into the delicious 1817 Heritage Burger topped with Dubliner cheddar, bacon aioli and braised onions and served with a side of potato wedges. 
But the highlight of our lunch was finding out that they had Kilkenny Irish Cream Ale on tap. This is a brand owned by Guinness but rarely found in the U.S. these days. I hadn't seen it in nearly a decade — and it's one of the few Guinness-type beers I have ever liked right from the start. My wife and I each had a foamy glass of Kilkenny, and it was the perfect capper to our Baltimore beer adventure.
IF YOU GO
What: Guinness Open Gate Brewery
Where: 5001 Washington Blvd, Halethorpe, Md.
When*: Thursdays — 3 p.m. to 10 p.m., Fridays — noon to 10 p.m., Saturdays — 11 a.m. to 10 p.m., Sundays — 11 a.m. to 9 p.m. Closed Mondays — Wednesdays.
Cost: Free entrance. (When tours resume, there may be a fee for the tasting portion of the tour.)
Info: www.guinnessbrewerybaltimore.com
*The pandemic may affect hours and other aspects of the brewery's operations. Check for details ahead of time.