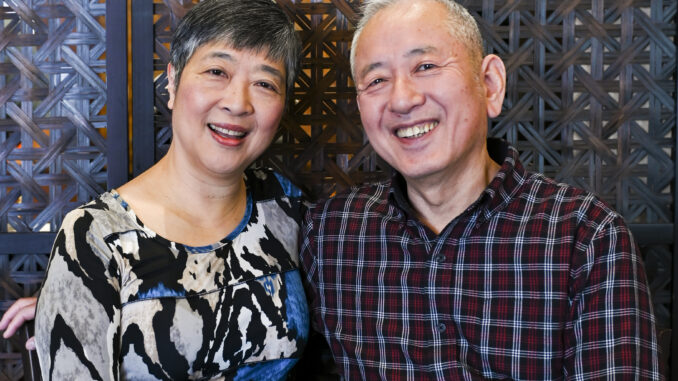 HONG KONG TO ASHBURN
By Chris Wadsworth
The simple answer was staring us right in the face all along. Cafe Opera, a tiny Chinese restaurant in the heart of Ashburn, got its name because the owners love opera music. Both of them have been performers in concerts and shows. And sure enough, they have opera music playing on the restaurant's speakers and they often have videos of operas playing on the restaurant's television screen.
But Arthur and Tin Kong, Cafe Opera's much-loved owners, had anything but a simple journey when they brought their restaurant to Ashburn 18 years ago. 
"We were both born in Hong Kong," Tin Kong said. "I was a high school music teacher for 24 years – general music, music history, singing – all the rudiments."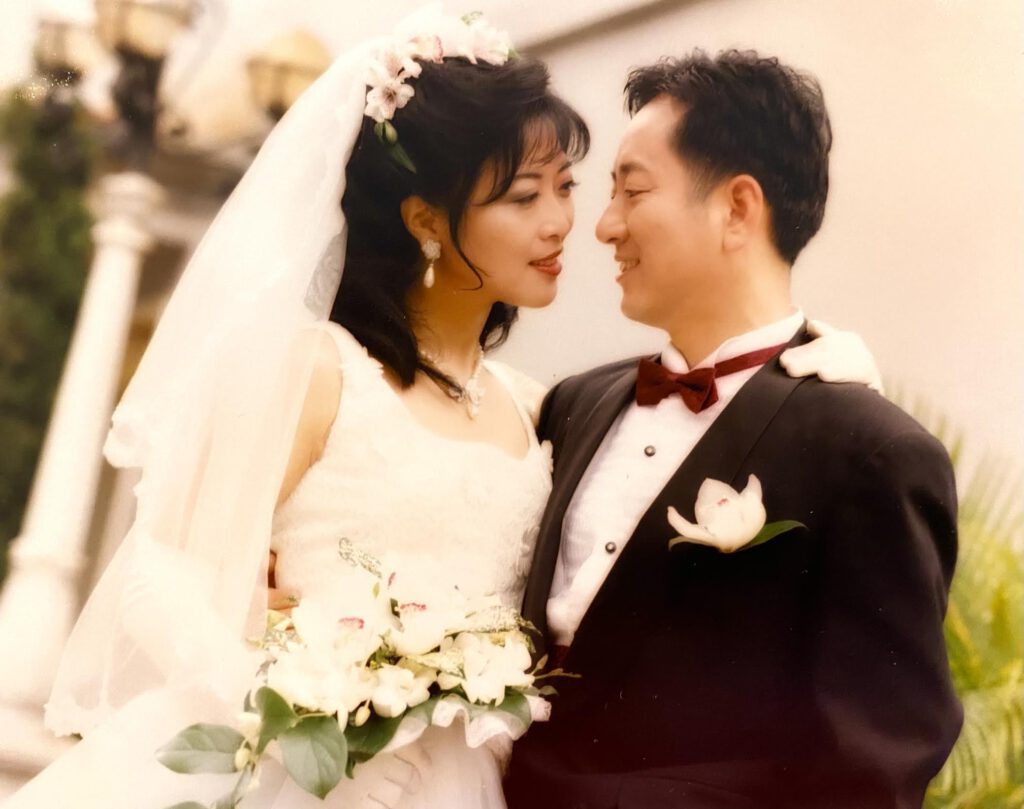 Meanwhile, Arthur owned an interior design company in Hong Kong for more than two decades. But in 1997, the United Kingdom passed control of the colony back to the Chinese government after 156 years of British rule.
"I worried a lot about China taking over," said Arthur Kong, who feared a crackdown on the freedoms Hong Kong residents had come to take for granted. It was a fear that has proven true in recent years. "The situation there is very bad now."
So, in 2000, with the help of family members already in the United States, Arthur moved to Virginia. Tin followed three years later. And together they were going to pursue a dream they had been discussing for years – opening their own Chinese restaurant. 
Arthur had taken some cooking classes while still in Hong Kong, and since emigrating, he had been learning the restaurant business while working at a Marriott hotel in Chantilly. The couple lived in Herndon at the time, but they were hearing about this fast-growing place called Ashburn.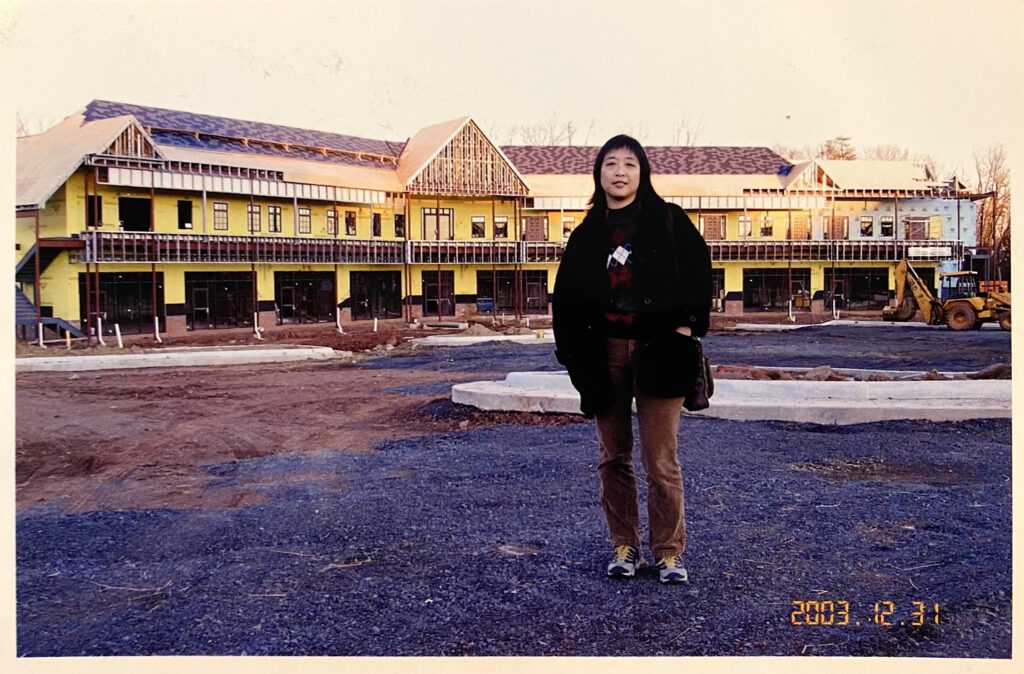 "We got a lot of flyers and postcards about homes that were selling in Ashburn. We thought, 'Wow, Ashburn. Where is that?'" Tin said. "So, we came out here to see and there weren't many homes yet and Waxpool was just a one-lane road." 
But they anticipated people moving in – another prediction that ultimately came true – and they opened Cafe Opera in October 2004 in a small retail plaza on Truro Parish Road. 
"I remember the first year we opened the restaurant, we were looking out the window going, 'Where are the people?'" Tin said. "But soon people started to rush in."
In the beginning, the Kongs wanted to create a menu that celebrated and showed off the cuisine of Hong Kong. But, as Arthur says, initially it proved to be a hard sell.
"People here didn't know that style," he said.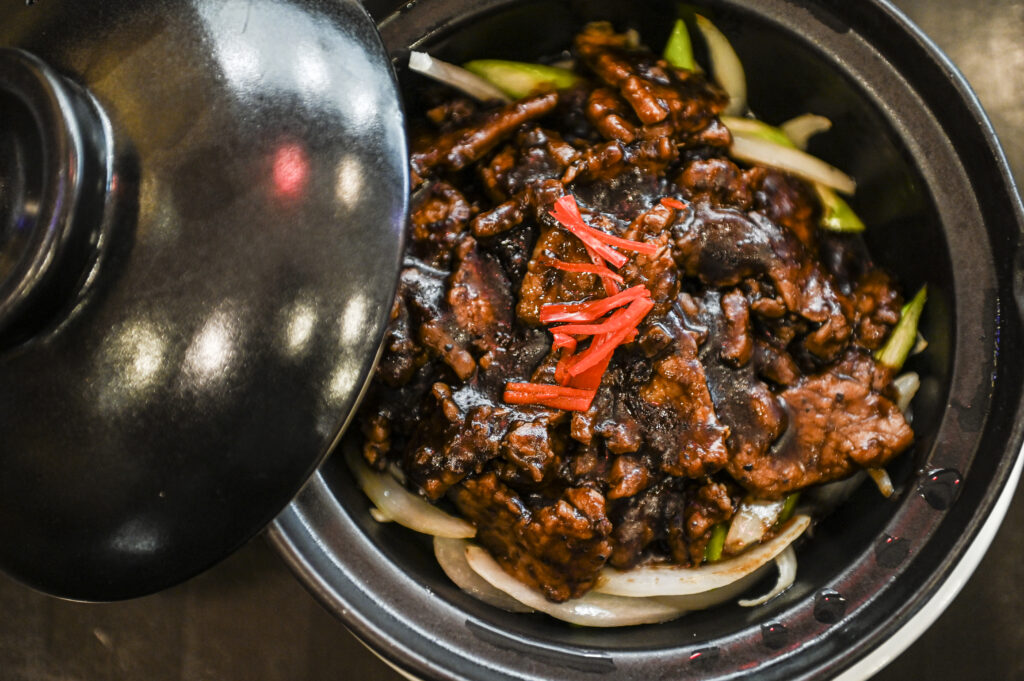 In Hong Kong, wonton skins are paper thin, and they are stuffed with copious amounts of shrimp and pork. Americans were used to the opposite — thick wonton skins with a dab of meat inside. 
And then there was the spice level. 
"Our beef with black pepper sauce – we toned down the spice level to 15%," Arthur said with a chuckle. "In Hong Kong, it's much more spicy."
As they got feedback from their customers, the Kongs slowly adapted some items on their menu to local tastes, while keeping some authentic Hong Kong dishes as well. They also incorporated dishes from other Asian countries, such as teriyaki chicken and teriyaki salmon from Japan and pad Thai and panang curry from Thailand. 
"Hong Kong was a very international city, so this made sense," Tin said. 
The best-selling dish at Cafe Opera is General Tso's Chicken – a Chinese dish that is distinctly North American. The Kongs are proud of the fact that they only use white meat chicken in their General Tso's with a thin breading and a sauce developed by Arthur. 
"Most restaurants will use dark meat, or a combination of white and dark meat, but Americans are very health conscious, so we stuck to white meat," Tin said.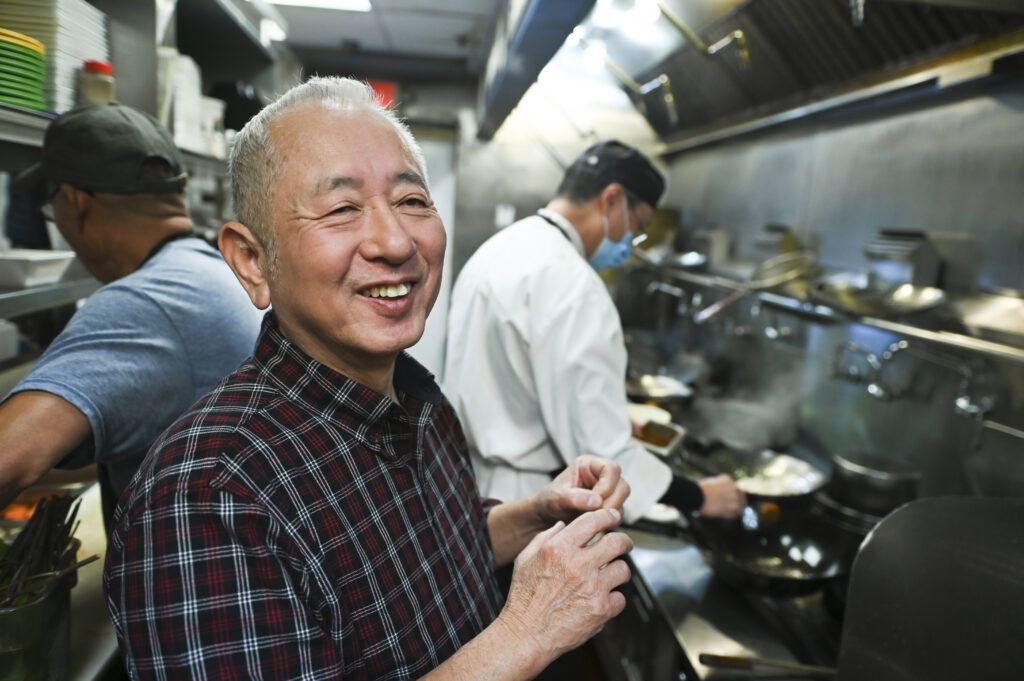 And customers noticed. Cafe Opera has built a steady clientele over the past 18 years – making it one of the oldest restaurants in Ashburn. Today, the Kongs live in Hamilton in western Loudoun County. They have three grown sons and five grandchildren. 
Residents from the Broadlands neighborhood and surrounding communities have visited all these years not just for the food and not just for the music of Madame Butterfly and La Bohème playing in the background, but also for the warm smiles and friendly conversation offered up by Arthur and Tin.
"We don't make a lot of money, but we make a lot of friends," said Tin, her eyes welling up. "The customers are so supportive. During the pandemic, they would come more often on purpose just to support us. So, we always try and do our best for our guests."