FAMILY CONNECTIONS
By Jill Devine
Broadlands resident and retired Loudoun County math teacher Lisa Bond always wanted to unravel a family mystery. 
"Most of my life, I wondered who my father was," Bond said. "My mother's husband always denied I was his child." Her mom died when she was 10 and Bond left home at age 16, going on to become one of the first women to graduate from West Point, in 1981. 
But her difficult early years meant knowledge about much of her family was out of reach. Eventually, she found out via DNA that the man who raised her was indeed her biological father, despite what he said. Now, she wanted to know more about that side of her family. 
Bond turned to a little-known resource for help – the Ashburn Family History Center, or FHC. 
"The FHC introduced me to websites I didn't know about, including one … which holds military records, and I found my uncles' draft registrations," she said. 
The Ashburn Family History Center, at 21015 Claiborne Parkway, is operated by local members of The Church of Jesus Christ of Latter-day Saints. Despite its church affiliation, it is open to everyone – of any faith or no faith – at no cost.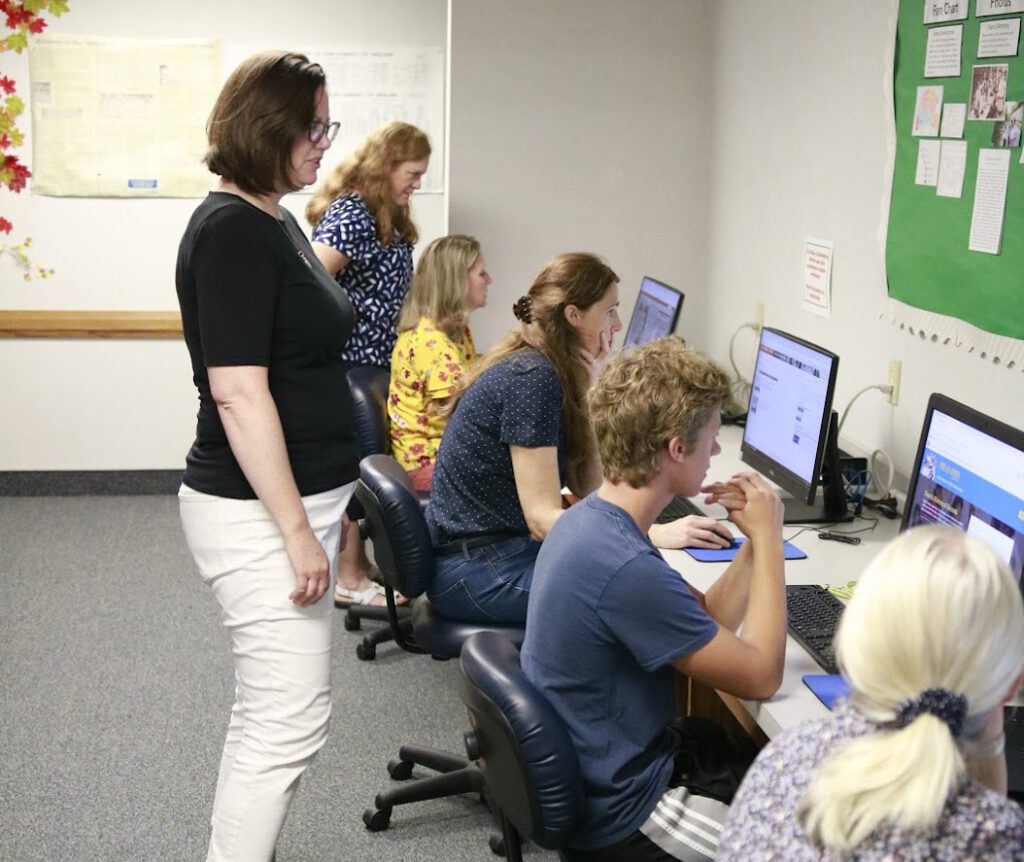 "We welcome everyone to visit and volunteer. The center is not a format for missionary work or proselytizing," said Michael Vermillion, director of the center.  "Our purpose is to help you discover, gather and connect your family past and present." 
And if you are not familiar, the church and its members have a deep trove of genealogical history from which to pull. 
As a branch of FamilySearch International and the Family History Library in Salt Lake City, Utah, the Ashburn center offers access to the world's largest collection of genealogical records and materials.
There are more than 5,000 centers in 140 countries around the world, with seven in Northern Virginia. The Ashburn center is considered large, with 11 dedicated computers, seven research assistants, an office with a copier, printer and scanner, and extensive microfilm and microfiche records.
Visitors have free access to specialized genealogical records and premium subscription websites, such as 19th Century British Newspapers, Alexander Street Press American Civil War Collections, American Ancestors, Ancestry, ArkivDigital, FamNet, Findmypast, Fold3, Geneanet, MyHeritage, Newspapers.com, Paper Trail and Puzzilla.
"I added it up, and it would cost an individual more than $1,300 per year to duplicate these subscriptions at home," Vermillion said. 
Some of these services helped Lisa Bond track down a cousin she never knew. They have since talked on the phone. 
"Part of me was just really intrigued to see how we tied together," Bond said. "It opened a door to another link to my tree. I'm hoping post-COVID we can get together at some point and learn more about each other and our family."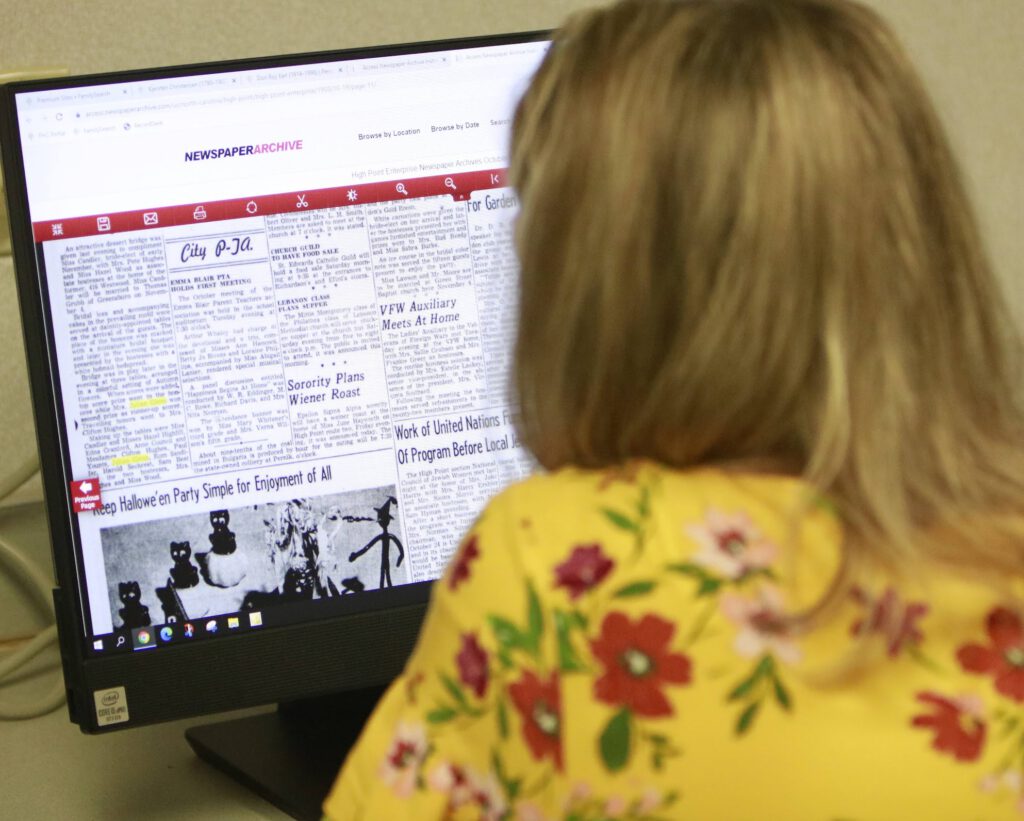 The center's mission of helping all people discover and connect with their families is central to the church's core belief that families can be forever, even beyond mortal life, said Dr. Michael Todd, president of the Ashburn Stake, a group of local Latter-day Saints churches. 
"The Family History Center allows people to feel connected, not only to family members who preceded us, but also to members of our communities," Todd added. "As we research our family histories together, we realize that we have more in common than we expected."
Every person deserves to be remembered. That's a tenet of the FamilySearch organization, keeper of the world's largest online family tree. Before or during their first visit to the Family History Center, visitors fill out a family tree as best they can to get started. This opens the door to a timeline and mapping tools and access to billions of online records, said Sheyna Axtell, an Ashburn Farm resident and volunteer at the Family History Center.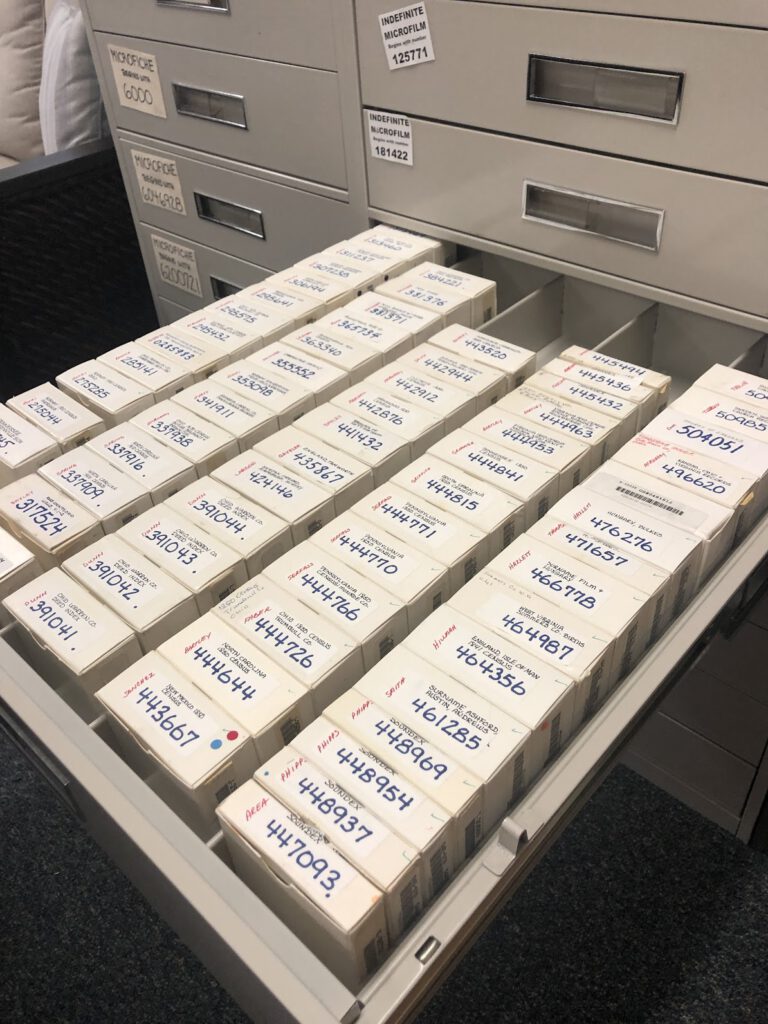 "Once visitors link their information to FamilySearch, they often find that a lot of their work has already been done for them,"  she added.
Axtell got her interest in family history from her mother. As an adult, she eventually went back to school and got a degree in family history studies. She has found connections in her family to Scandinavia, England and the southern United States. She even uncovered a link to "Star-Spangled Banner" lyricist Francis Scott Key. 
Now, as a volunteer, she helps others make their own discoveries.
"We have people come in from all walks of life," Axtell said. "We find out about their past, and every story is different, every person comes from a different place. It's fascinating." 
Jill Devine is a freelance writer and former magazine editor from Loudoun County who writes for a variety of Virginia publications.
IF YOU GO
What: Family History Center
Where: 21015 Claiborne Parkway, Ashburn
When: Mondays, 9:30 a.m. to noon; Wednesdays, 6:30 to 8:30 p.m.; Thursdays, 9:30 a.m. to noon, or by appointment
More Info: 703-858-5930 or VA_Ashburn@familyhistorymail.org