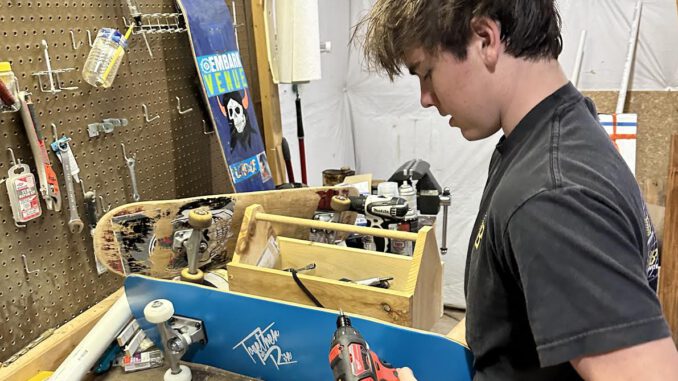 SPARE PARTS
By Chris Wadsworth
He calls them "Frankenstein boards" – skateboards cobbled together from discarded old boards and donated spare parts. But these boards are anything but monstrous. They offer young people in crisis a chance to get where they need to go, or even just be a kid again. 
The "he" we're talking about is Wesley Campolattaro. He's a 17-year-old senior at Independence High School and a Brambleton resident. And he's a lifelong skateboarder.
"I've been skateboarding for as long as I can remember," Wesley said. "I was probably around 5. I would go skating after school with my brothers [Jackson, now 22, and Max, 20]. I've gotten more serious about it over the past four years."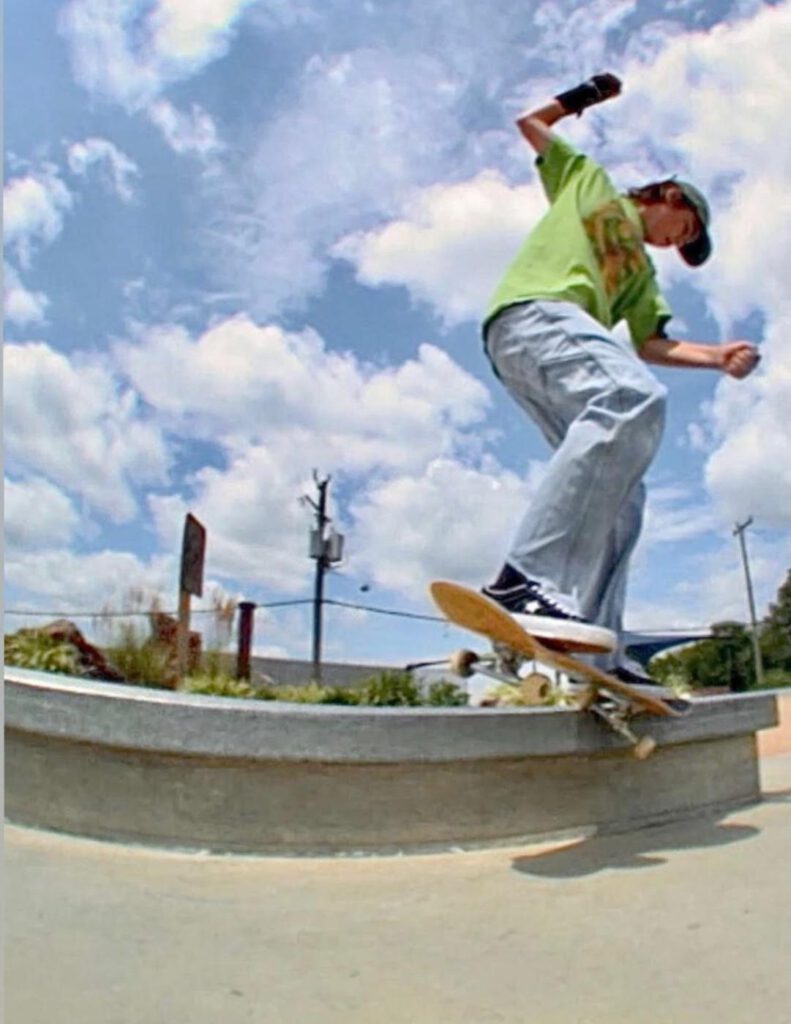 Indeed, this young man was already doing a lot of charity work through his involvement in the Young Men's Service League – a nationwide volunteer program for teen boys – when he hit on a brilliant idea: He could combine his love of helping others with his love of skateboarding. 
Wesley used time on his skateboard to clear his mind, to relax, to destress – basically to take a break. What if he could donate skateboards to other young people going through tough times so they could do the same? 
He reached out to the folks at Mobile Hope, a Leesburg nonprofit providing services to teens and young adults facing homelessness — whether they are at risk of losing their shelter, precariously housed or actually homeless. 
"The teens receiving support through Mobile Hope are facing stressful situations," Wesley wrote in an essay about his initiative. "Skateboarding can be an expensive sport, which makes it out of reach for kids like this."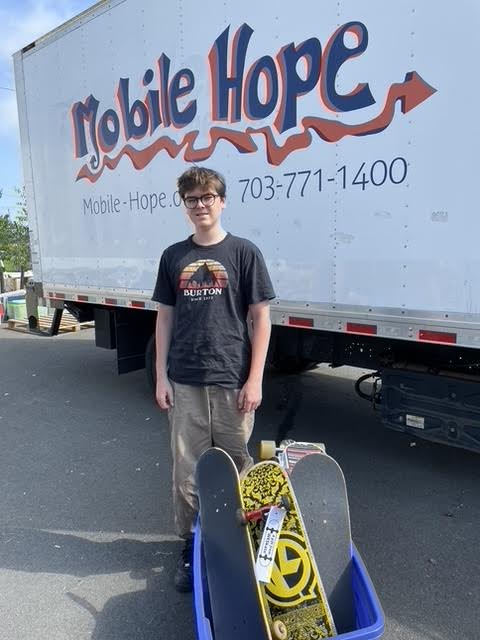 Mobile Hope loved the idea – many of the young people they help use donated bikes and skateboards to get to the jobs they need to get back on their feet. So Wesley got to work, naming his project "WESkate." He and his mom, Ashley Campolattaro, solicited parts on social media, and they were flooded with donations or new and used boards and parts. They set up an Amazon Wishlist as well, and one donor sent a huge order of new skate helmets. 
"The response in support of his project from the community was really heartwarming and makes me very proud," Ashley Campolattaro said. 
Yep, it turned out that lots of skateboarders have extra parts lying around. And let's face it, lots of kids take up skateboarding, and then find out it's more difficult than it looks. 
"A lot of people had skateboards collecting dust," Wesley said.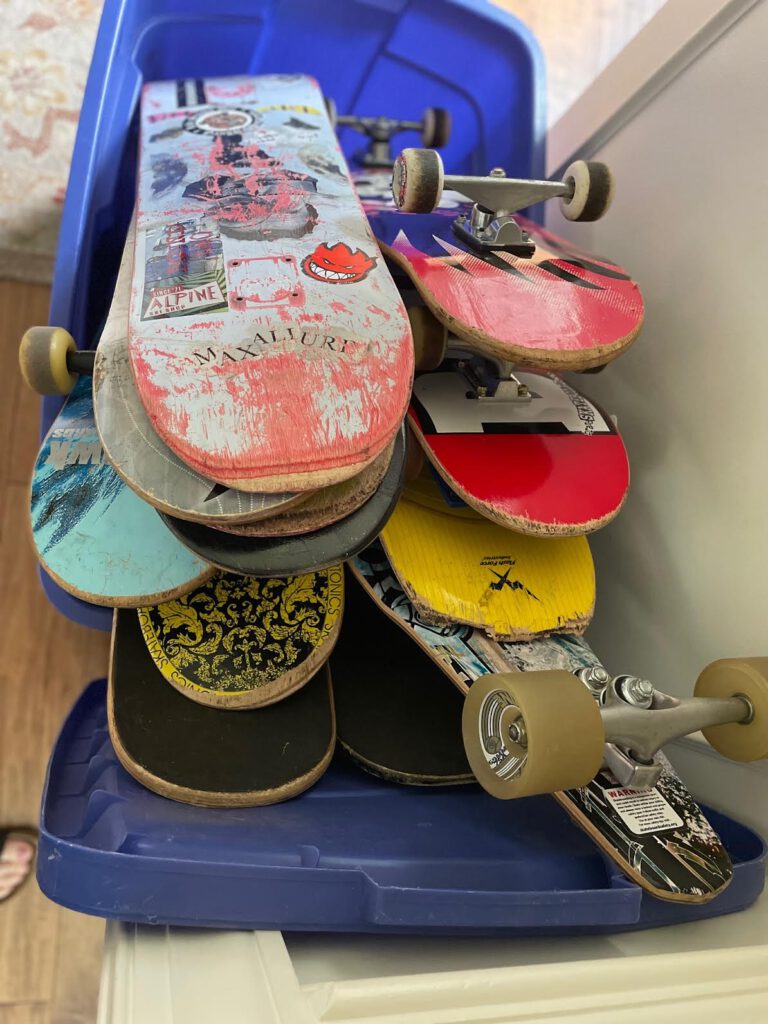 He's been building his Frankenstein boards since this spring, and – at the time we spoke in October — Wesley had built and donated roughly 25 boards. He still had additional parts and was planning to assemble more. 
"We love when kids help kids. That's first and foremost," said Donna Fortier, CEO and founder of Mobile Hope. "It's really important for kids in crisis to see that other kids in the community care about them. So, what [Wesley] is doing is really heartfelt and truly needed." 
Wesley was excited when the Hanson Regional Park opened this summer near Brambleton because now he has a skate park right by his home. He says he will continue to skateboard once he goes to college, and, depending on where he winds up for college, if he can continue to donate boards, he will do so. 
Sometimes skateboarders get a bum rap – as Wesley readily admits. He's hoping his project will help change some people's opinion of the sport and the kids who love it. 
"I really like giving back to skateboarders and feeling like I'm making a difference," he said. "I enjoy building boards for other people to enjoy."
If you have extra skateboard parts lying around and would like to donate them to Wesley and his WESkate project, head over to this link: www.tinyurl.com/skateboardproject