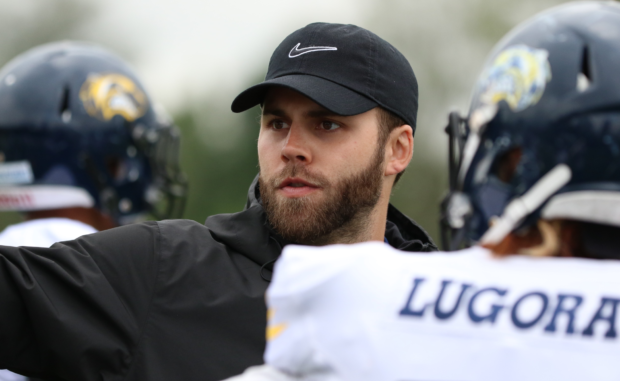 OUR OWN TED LASSO
By Chris Wadsworth
Well, what do you know — Ashburn has its very own "Ted Lasso." 
The uber-popular TV show is about an American football coach who heads to England to coach a soccer team. In a similar vein, Stone Bridge grad Mike Mattingly took his years of prep, high school and college football experience across the Atlantic where he's made a name for himself coaching one of Europe's top American-style football teams.
The 29-year-old Mattingly grew up in Ashburn Farm and played outside linebacker for Stone Bridge, graduating in 2010. He attended Upper Iowa University and Tusculum University, but a series of injuries and surgeries kept him on the sidelines most of the time.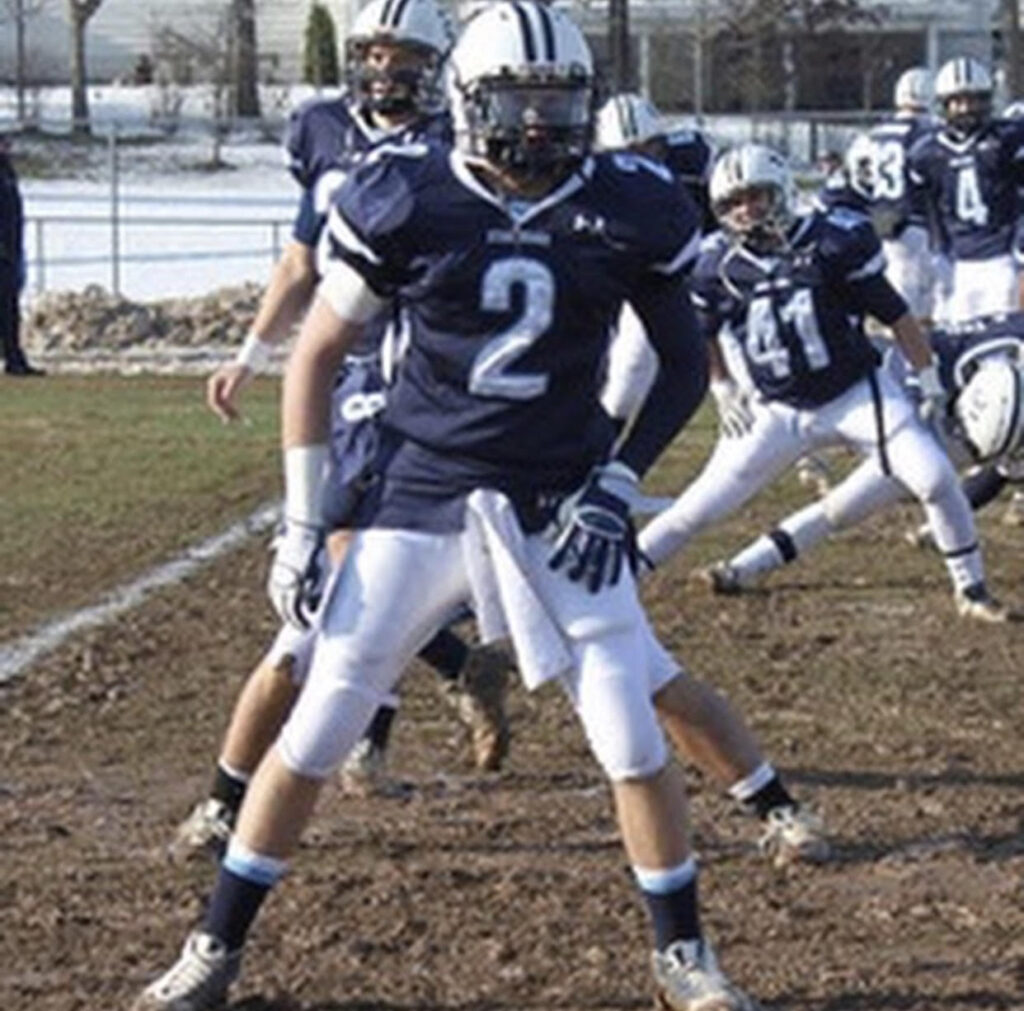 After college, coaching football became his dream, and an internet search led Mattingly to Finland and a new career with the Vaahteraliiga, or the Maple League, as we would call it. That's the top league in Finland and one of the tops on the continent. His first seasons in Europe were in 2018 and 2019, when he coached the Seinäjoki Crocodiles. He coached a season in Germany before returning to Finland and the Helsinki Wolverines — one of the country's premiere teams.
Ashburn Magazine corresponded with Mattingly about his life, his unusual career path and how he has adapted to coaching overseas. 
ASHBURN MAGAZINE: How did you wind up in Finland? How does an American football former player and coach wind up there?
MIKE MATTINGLY: "I wound up in Finland by going online and using a website called Europlayers.com. It is basically like Facebook, where each team in every country where American football is played has a profile … you can reach out and message all of them. I eventually got a contract offer and left. It was as simple as that."
Q: Were you nervous about moving overseas? Excited? How did you feel before you left for that first job?
"At first, I was nervous. I had never left the country before and went to, of all places, a small town in Finland. At the same time, I was excited to start a new chapter in my life." 
Q: How long has American-style football been a thing in Finland? And why Finland of all places? Is American-style football common in Europe or is the Finnish league a rarity?
"American football in Finland has been around for 40 to 50 years at least — maybe a little longer. Football here is played in over 25 countries and is a big thing in Europe. Lots of European players now are going to U.S. colleges, and many international players are appearing on NFL rosters. There are a few with the Washington Football Team actually." 
Q: You started out with the Seinäjoki Crocodiles. How do you pronounce Seinäjoki?
"Say-nigh-o-key is the best way I can break it down. Finnish is not an easy language and is arguably regarded as one of the hardest in the world to learn."
Q: Speaking of that, how are your Finnish language skills coming along?
"I know all of my basic phrases, words, etc. I can also order food in a restaurant, and in social situations, I can understand most of what is being said. But still — the alphabet and full communication is difficult. It will be another few years at least to be fully fluent."
Q: What was it like coaching the Crocs? How was it similar to coaching in the U.S. and how was it different?
"It was a great experience. Coaching football is the same regardless of where you are. A few differences are the ages. Players range from 18 to 40, sometimes even older. Practice is only a few days a week, since only a few players are truly paid and treated as pros. For the rest, it's a hobby and they have full-time jobs and families, etc. But overall, it's not much different."
Q: What are the fans like? Are they rowdy like some American fans can be? Does it have a big following?
"Fans are not quite the same. The dedicated ones are very loud and intense, but the others just enjoy watching the game. We have a fairly big following, but your average games will get something like a normal high school game's attendance. Not quite our Loudoun and Fairfax games, but an average U.S. high school game. In Finland, our championship games will draw close to what a state championship would, give or take."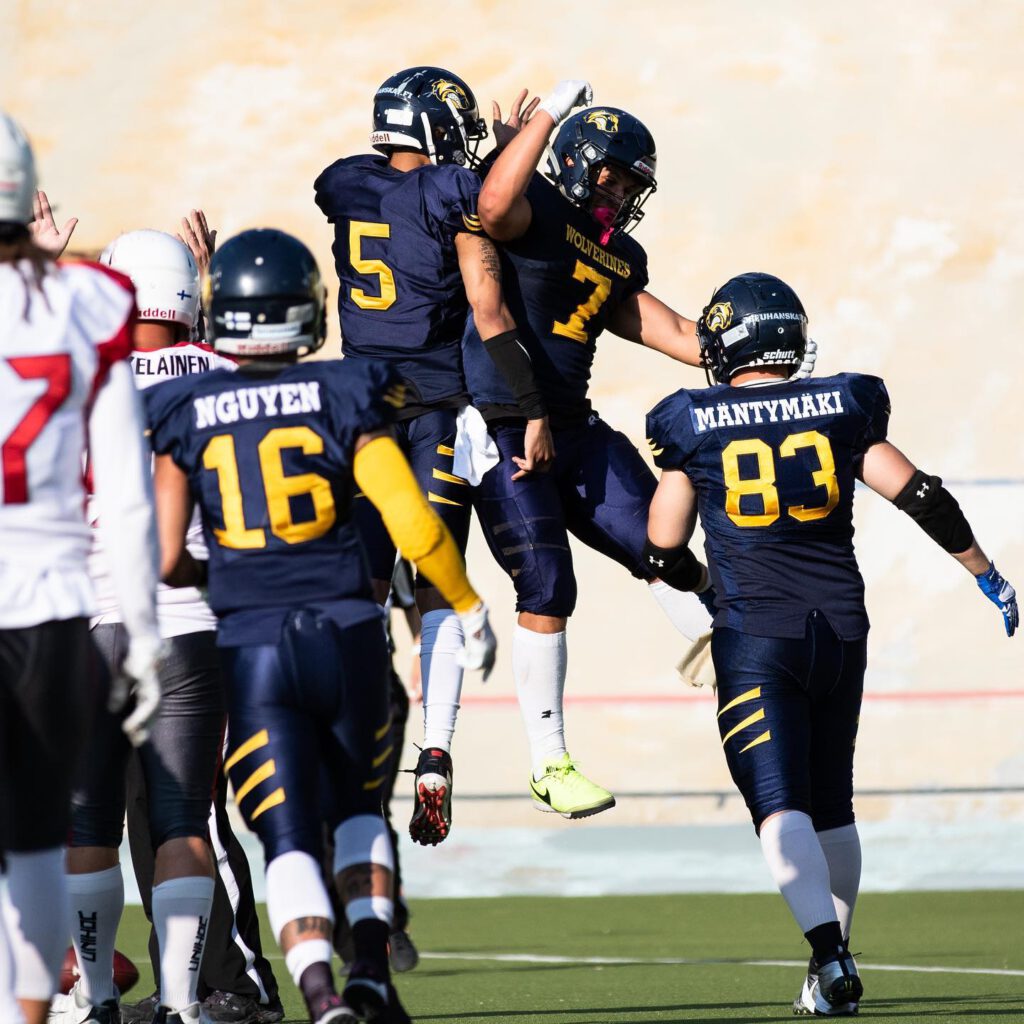 Q: How did the move to the Helsinki Wolverines come about? Coaching in the capital city seems like the big leagues.
"I was actually in Germany last year for the 2020 season coaching in the German Football League, which is the top league in all of Europe and the fourth best league in the world behind the NFL, CFL and Japanese 'X' League. Then the coronavirus hit, which cancelled the German season. So, I got in touch with some old friends and people back in Finland because they were still playing despite the pandemic. That's how I ended up with the Helsinki Wolverines. During the 2020 season, we were in the first pro football game to be played post-corona in the whole world. It was a really cool experience. As for being the 'big leagues,' the Crocodiles and Wolverines are in the same league. It's like the NBA or NFL where you have your big-market and small-market teams."
Q: What do your friends and teammates back in Ashburn think of your career path? Are they surprised? Or is something wild like this pretty typical for you?
"People just wonder how something like this comes about and how does it work, but it's nothing crazy to them."
Q: How often do you get back to Ashburn? What are the biggest differences between Ashburn and Helsinki?
"I have not been home since I last left before the pandemic. March 2020 was the last time I was home. Helsinki and Ashburn are quite similar except, as in most European cities, Helsinki has a lot of old architecture and cobblestone streets. When it comes to daily life, it's very similar. Almost everyone in Helsinki speaks English, so it's very easy to adapt. The one thing that's hard is getting used to living in one of the most expensive cities in the world."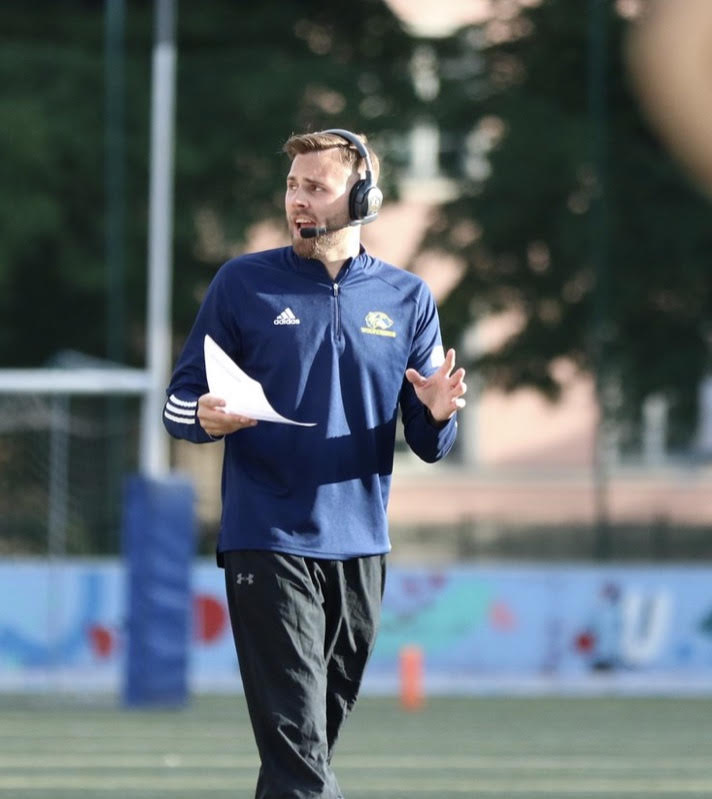 Q: What are winters like there?
"Winters are something crazy. No one in the states truly understands besides those living in Alaska and maybe some northern Midwest states. Temperatures of minus-15 to minus-30 degrees Fahrenheit and 2 feet of snow are common. It can start snowing in September and not stop until the following May. It's beautiful during the winters but it's something you have to be physically and mentally prepared for." 
Q: "Ted Lasso" is a hit show over here about an American football coach coaching an English soccer team. That's not quite the same as your story, but how unusual is it for an American to be coaching there?
"I've never seen the show, [but] American coaches are normal in the league. There are some every year."
Q: What does the future hold for Mike Mattingly? Do you think you'll come back to the States eventually, or do you see yourself staying in Finland or Europe?
"I will spend the 2022 season with the Helsinki Wolverines and then go from there. I'll finally come home for a few months and decide what the next step is. The goal is to coach at the NCAA level, but if something is too good to pass up in Europe — whether in Finland or elsewhere — I will have to consider that as well."