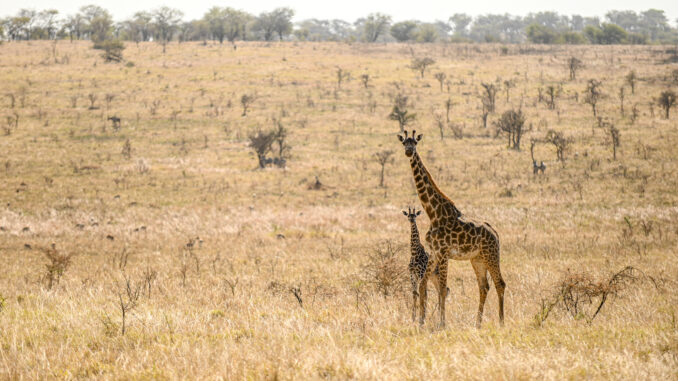 TANZANIAN ADVENTURE
By Chris Wadsworth
If you're a regular reader of Ashburn Magazine, you may recognize the name Astri Wee. She's a resident of the Broadlands in Ashburn, a busy wife and mom and a professional photographer. She has shot many of the wonderful photos featured on the cover of past issues of this magazine, as well as on the pages inside. 
This past summer, Wee and her family – husband Alan Bernardo, stepdaughters Kylie Bernardo, 18, and Katie Bernardo, 16, and son, Kai, 9 – traveled to eastern Africa for a safari. Besides the chance to experience something completely new, it was a dream opportunity for an artist like Wee to capture people, places and animals you can't find here at home.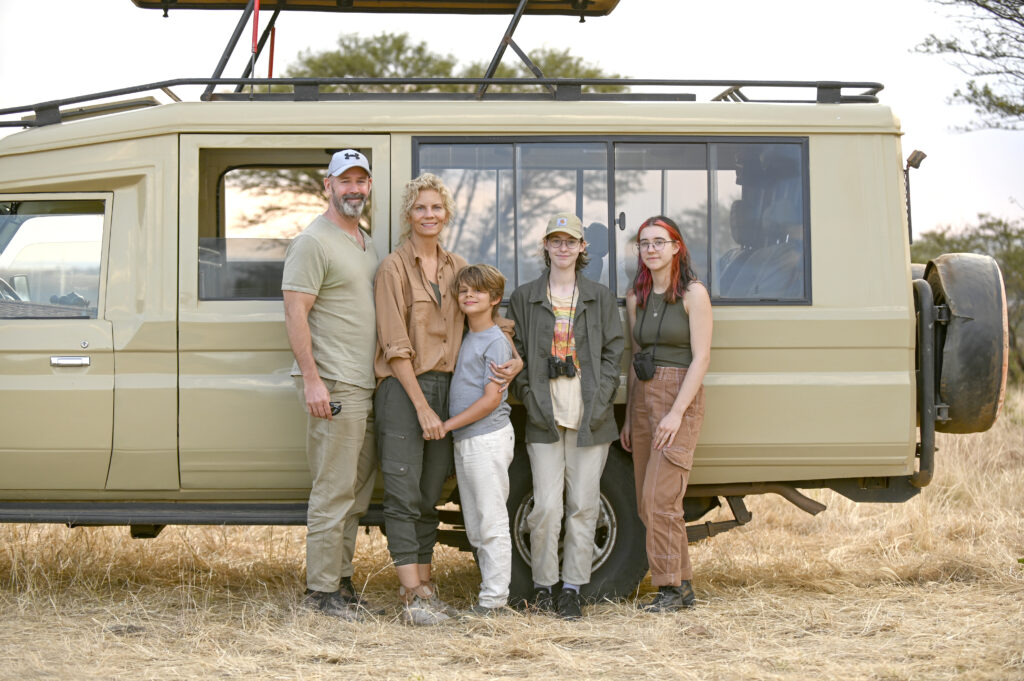 Wee also decided to try to do some good during the trip. Before leaving, she raised money for a small charity based in Dar es Salaam, Tanzania. It's called Eripoto for Girls and Women, and the funds go to help protect young girls from forced early marriage, an old custom among some of the population. Eripoto is a word meaning "security" or "safety" in the local Maasai language. 
Wee collected more than $3,000 from friends, neighbors and colleagues and then was able to present the monies to the girls of Eripoto in person. 
We've selected a handful of Wee's favorite images from the trip and had her tell us a little about these moments. 
ANIMALS IN THE WILD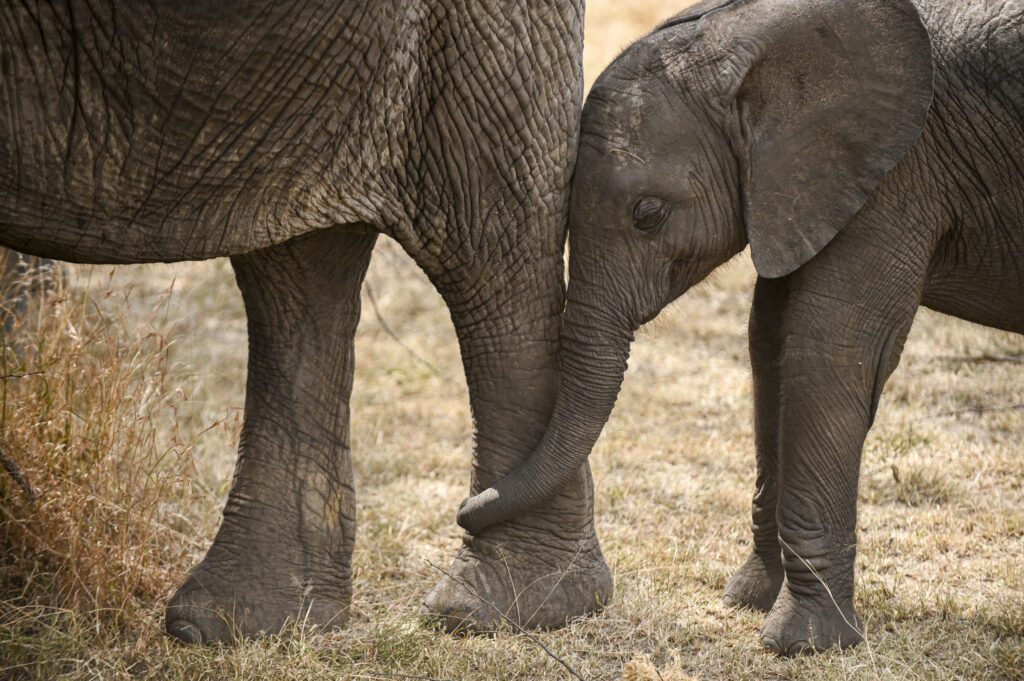 "The first day that we go on safari – all of us are brand new to this. We have no idea what is going to happen, and we come upon a herd of elephants. Our guide said it was one of the biggest elephant herds he had ever seen. We were in awe.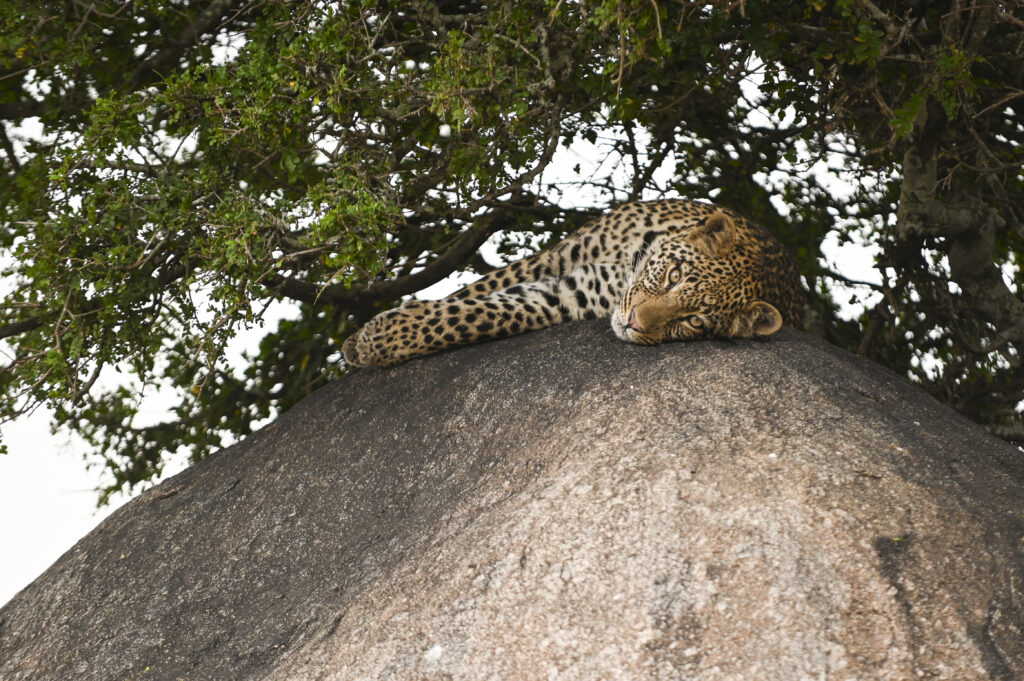 "Every single animal was different – the leopards were very quiet and sleepy. We were told it was rare to get to see them so close. And there is no way of describing the majestic nature of what it's like to watch a giraffe run. First, they look like an alien – who has a neck that long? But they are so graceful – it's like they move in slow motion, like they are defying gravity." 
SCARY NIGHT
"Our vehicle got stuck in the mud going through a small river. Technically, you can't be out in the Serengeti past 6 p.m. It's unsafe with all the predators up and active. We tried to get unstuck for about 20 minutes. Stork vultures started to circle overhead. We took all the luggage out of the truck and tried using a jack. Another 30 minutes. The guide had no mobile service, and nobody was responding on the radio. Long story short, we did finally get the truck out.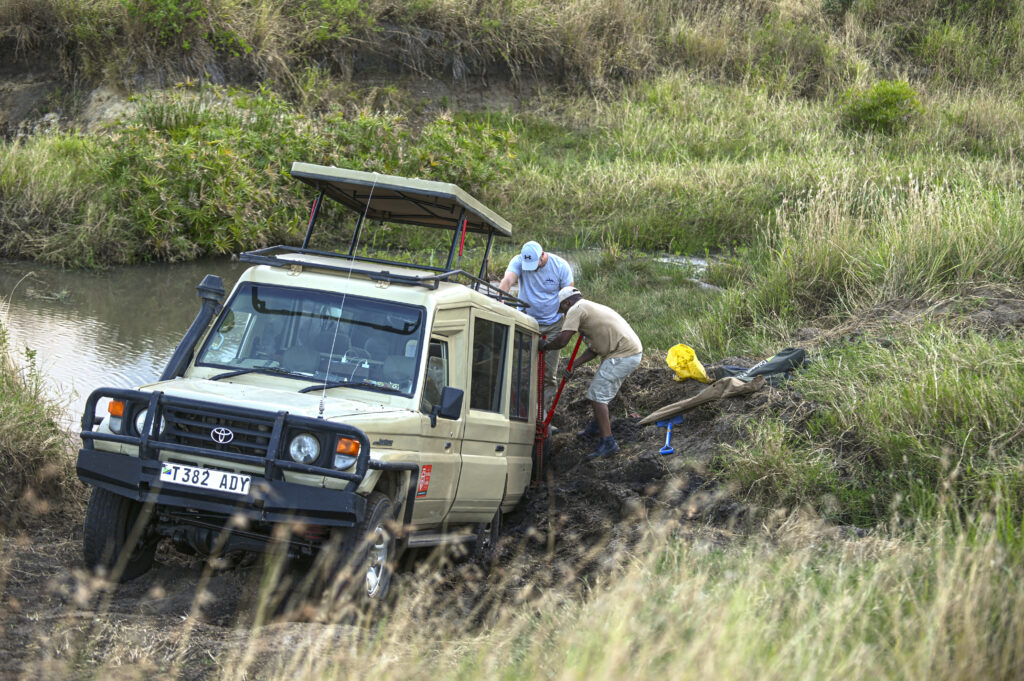 "It was well past dinner time and getting cold. We drove toward our camp as fast as the bumpy road would allow. Then we got stuck in water. Again. In the dark. Our guide took a phone with a flashlight on it to walk to the closest park ranger. I tried to not let my mind think about all the things that could happen to him. Eventually, our guide returned and then a truck with five or six guys showed up. They had a heavy chain. It took another 30 minutes of digging the wheels out, but we made it to camp. It was late. We were tired, dusty, smokey, hungry." 
VISIT TO ZANZIBAR
"We wanted to have a trip that took us to the land and the sea, so we went to Zanzibar, an island off the Tanzanian coast. I'm an island girl at heart. We went in a boat and chased dolphins. We spent a lot of time on and in the water while we were there.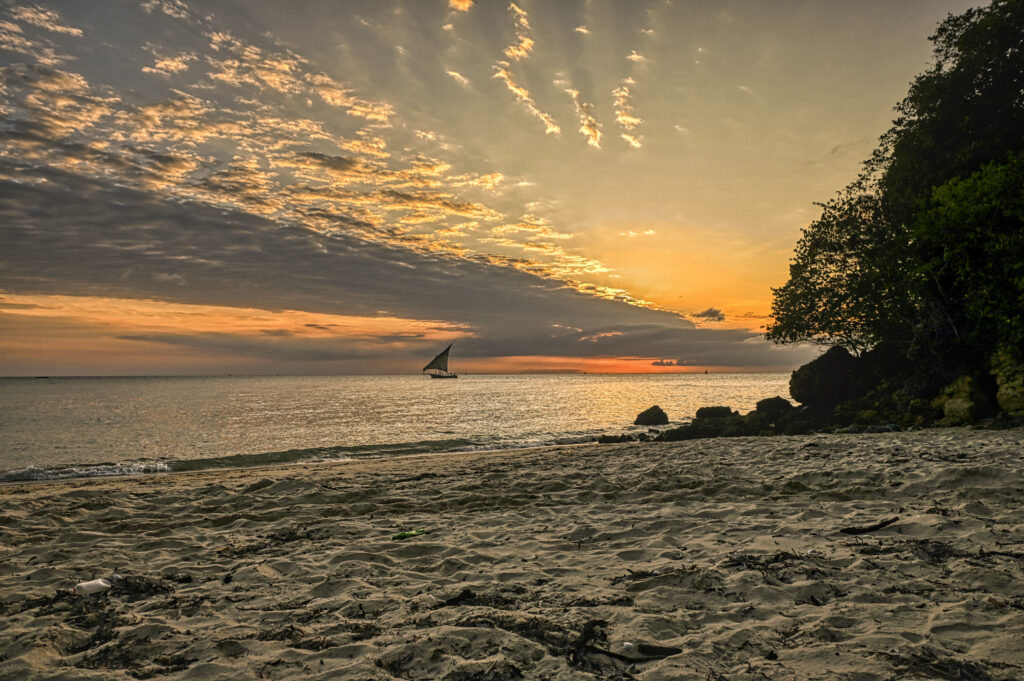 "Zanzibar has a predominantly Muslim culture. I was surprised how prominent it was. In past centuries, it was the hub of the slave trade in that part of the world. Zanzibar was also the home of Freddie Mercury (from the rock group Queen). There's a show and museum dedicated to him on the island." 
MAASAI VILLAGE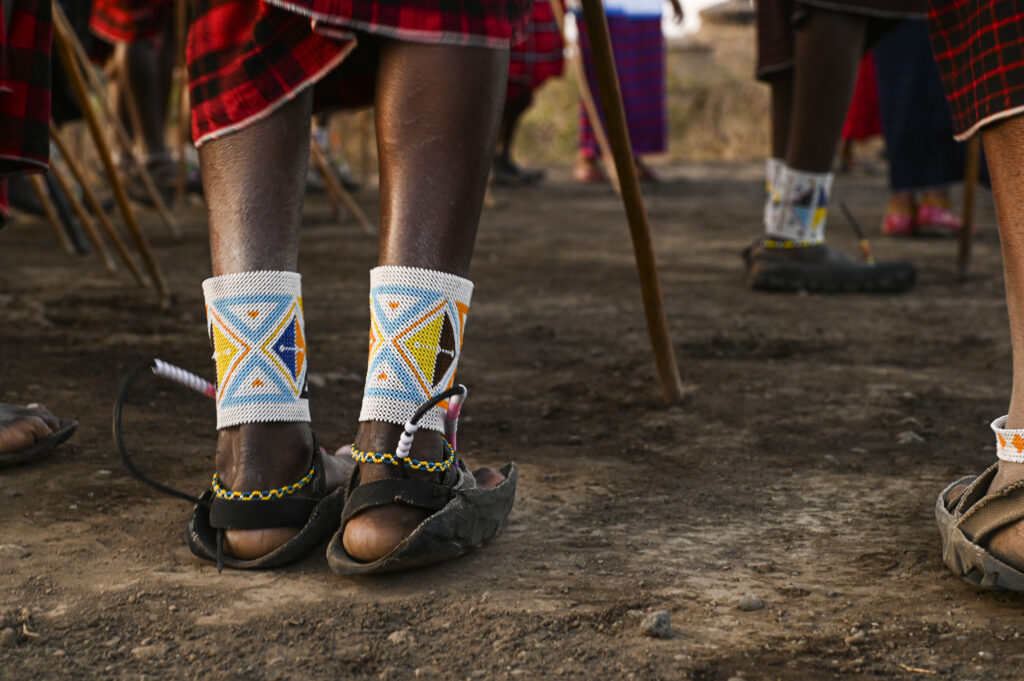 "It was amazing – watching something that is so completely different culturally from anything you have seen before. All these people in traditional garb doing a traditional sunset ritual. It was a celebration of life.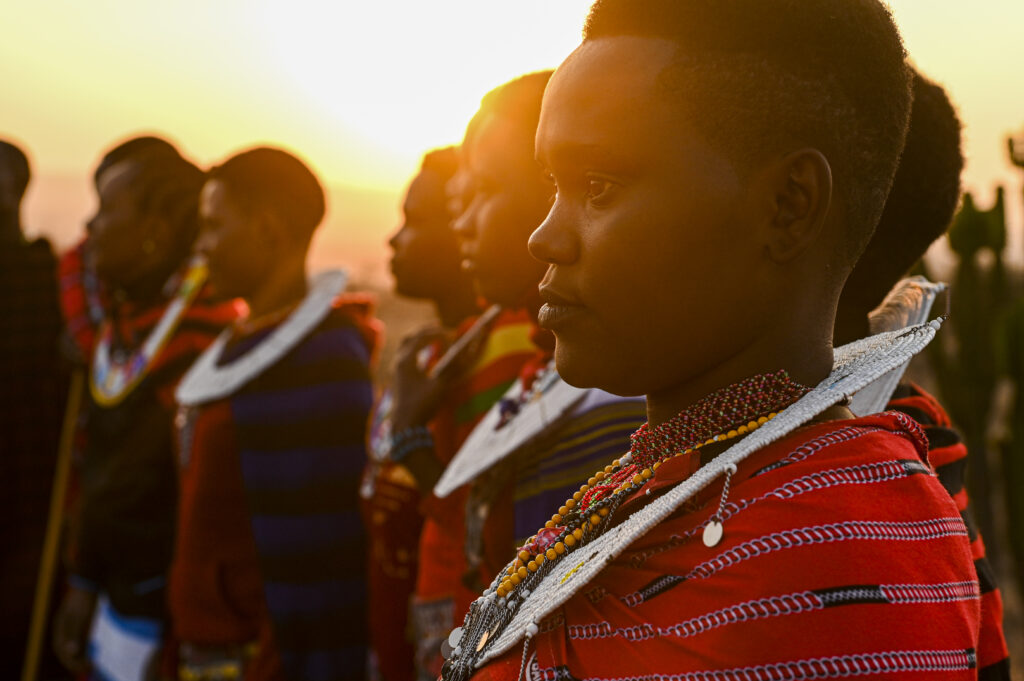 "They were singing and chanting and smiling the whole time. There was one part of the ceremony where the men go into the middle of the circle and jump up high in the air. They were having a ball the whole time, and they pulled the entire audience in, and we all danced together. And it was all as the sun was setting. We were breathless at the end, full of the joy and love they had shown us."
To learn more about or support the Eripoto for Girls and Women charity to help protect young Tanzanian girls from forced early marriage, go to www.gofundme.com/f/help-maasai-girls-build-a-better-future