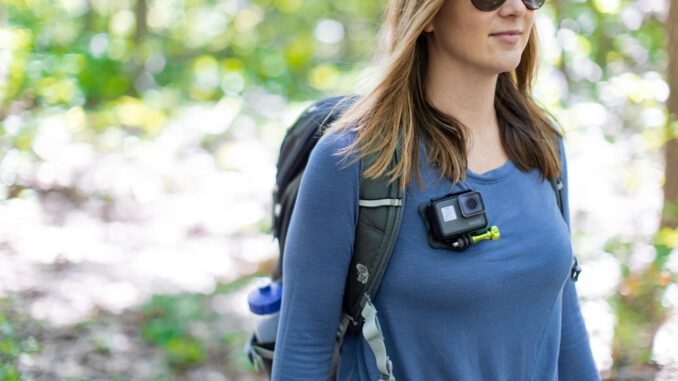 IN A SNAP
By Jill Devine 
It was an "a-ha" moment for photographer Stephanie Newberger. She was in the middle of a bus tour of the American West with her husband to promote their product called a Snap Mounts – an innovative magnetic camera mount.
"I was wearing my Snap Mount while riding a mule down the Grand Canyon when a teenage boy took notice. He said he had been searching for a long time for something just like that and asked where I got it," Newberger recalled. "That's when I knew we had found our market." 
Whether riding a mule through a canyon, landing a front flip on a snowboard or sailing across a white-capped bay, capturing these exciting moments with a camera is now easier because of the Snap Mount. And it was developed right here in Ashburn.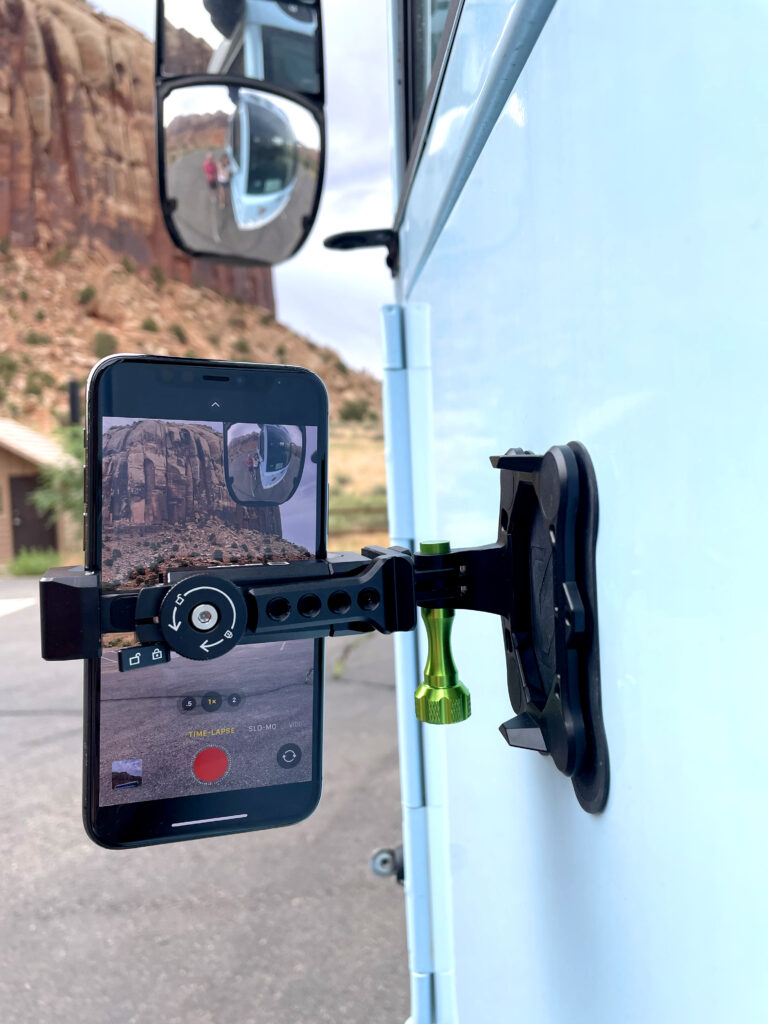 "No suction cups or bulky chest harnesses with this mount," said Stephanie's husband, Sam Newberger, a former Marine and CEO of Snap Mounts. He co-founded the company with his friends Ryan Fleming, a former Green Beret, and Brad Hess, an IT specialist. The Newbergers live off Sycolin Road near Goose Creek, and the other two men both live in Loudoun County. 
The team believes the high-powered magnetic camera mount is a game-changer when filming even the fastest and trickiest activities. 
"Suction cups, straps and clamps take time to set up and adjust, but a magnet lets you rapidly move between different locations without losing content," Fleming said.
Newberger explained that someone who is fishing, for example, "can mount a camera on the side of a boat aimed at the water, but with one hand they can quickly switch [the camera] to another plate positioned inside the boat to film themselves reeling in their catch."
The two-part Snap Mount fits GoPro and similar "action" cameras. It's made with N52 rare-earth magnets, the strongest grade commercially available, according to Fleming. The mount requires no tools and quickly affixes to metal surfaces. An adjustable lanyard with a magnetic backplate makes it possible to instantly secure action cameras to clothing and surfaces less than a quarter of an inch thick. 
"Just snap and go – it's really that easy," Sam Newberger said.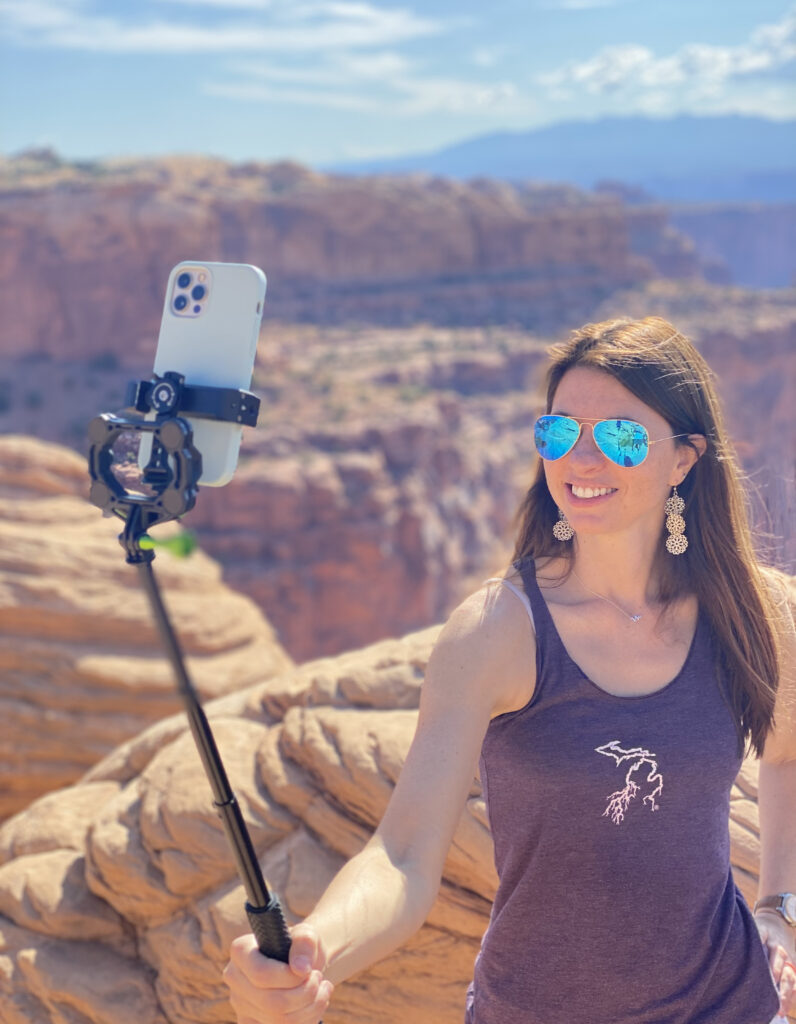 The team created Snap Mounts in 2018 after designing a customized body-mount device for police cameras. 
"We realized something similar would work for GoPro cameras," Fleming said. "A magnetic mount solves the issue of having to halt momentum and creativity just to unscrew, attach or reposition components." 
Newberger said the team developed the initial designs in his garage. With some hired help and a 3-D printer, the team developed a prototype. After an initial spurt of sales, the team enlisted a manufacturing firm in Arlington and a marketing company to help them produce and properly launch the product. 
"It's been almost three years now, and we keep growing," Newberger said. 
Today, Snap Mounts has seven employees and sells its products primarily online to the tune of roughly 1,200 units a month. The starting price is around $35, and the company is working to secure distributors in Canada, Europe and Australia. 
"It's a success," Sam Newberger said. "We did more than a million dollars in sales last year, and we are on track for 25% growth this year."   
Leesburg resident Mike Moore likes the Snap Mount cell phone adapter. "I've mounted it on my tractor while doing maintenance, so I could check on what I was doing while watching a YouTube instructional video," Moore said. "The overall quality is stronger than mounts I've used before that rely on suction or take up an entire cup holder to be used effectively."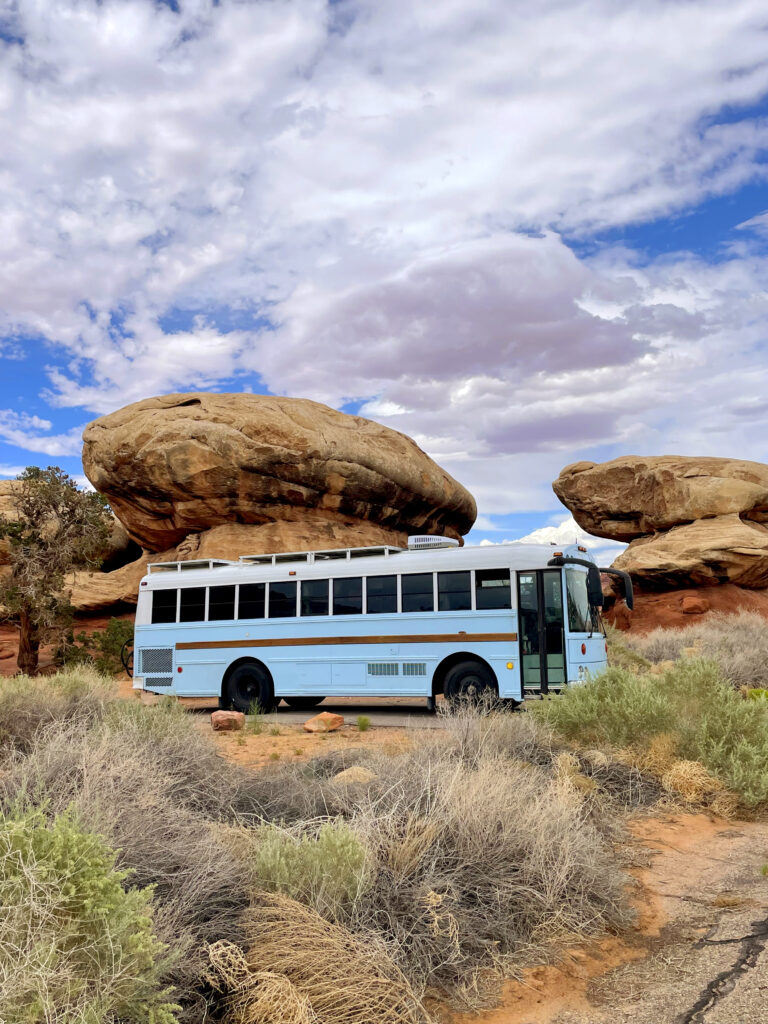 This summer, the Newbergers road-tested their product during that eight-week cross-country trek. Traveling in a school bus they converted into a stylish, functional house on wheels, the Ashburn couple documented their tour of 18 national parks using a Snap Mount and a GoPro camera. The journey was shared on social media.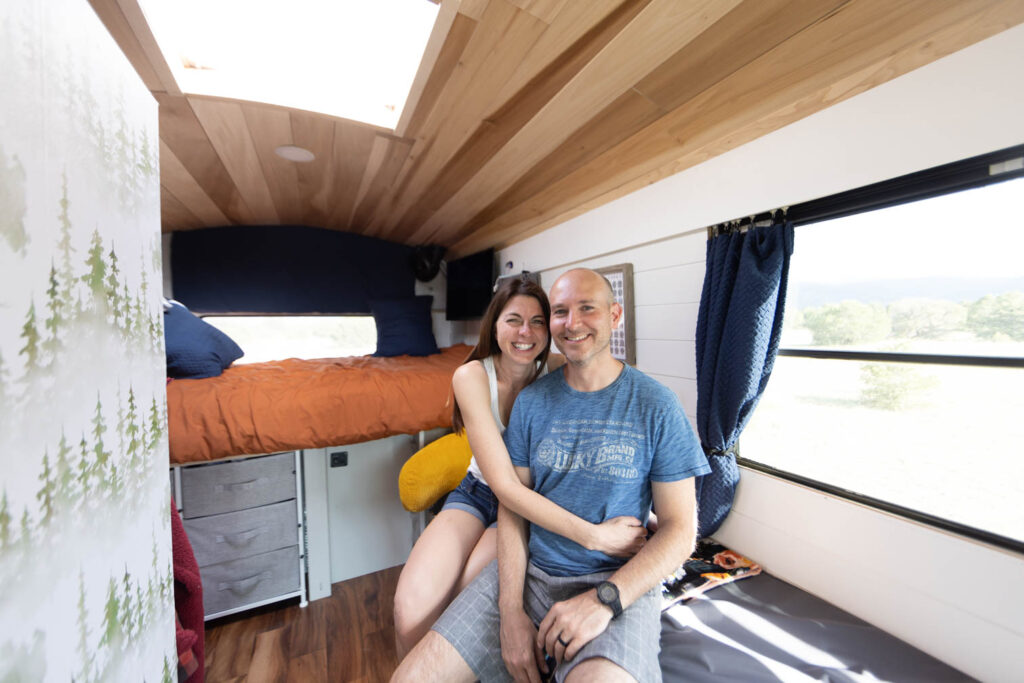 "We got amazing shots by mounting the camera to the side of our bus at Canyonlands and Grand Teton National Parks," said Stephanie Newberger. "And attaching the Snap Mount to our clothes freed our hands during intense hikes, especially at Arches and the Chains section of Angels Landing in Zion, where people have serious accidents while taking selfies. It was nice to safely move around without worrying about dropping my phone or camera."
Jill Devine is a freelance writer and former magazine editor from Loudoun County who writes for a variety of Virginia publications.