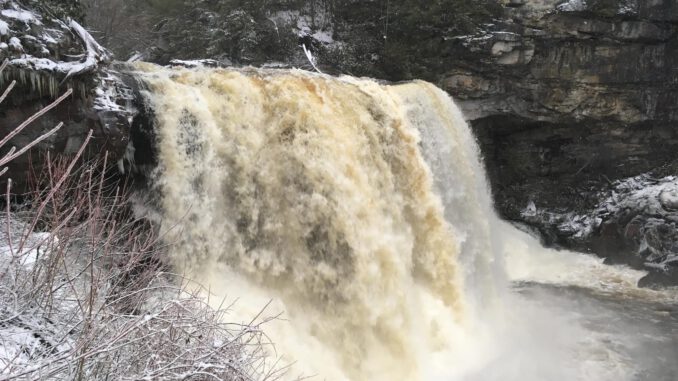 WINTER WONDERLAND 
By Jill Devine
Visiting West Virginia's Blackwater Falls State Park in the winter is a bit like stepping into a Currier and Ives holiday card — or maybe one of those ornamental snow globes.
 Perhaps it's the evergreen trees, the laughter from the sledding hill, the warm glow from cabin windows, the cross-country skiers gliding through the forest or the scent of wood smoke drifting from stone fireplaces, but this Tucker County gem seems to shout Christmas all season long.
 This is all in addition to the park's main attraction — the thunderous Blackwater Falls. That's where the Blackwater River crashes spectacularly 62 feet into the rugged eight-mile gorge known as Blackwater Canyon, and it all runs directly behind the park's main lodge. 
 WINTER WONDERLAND
Superintendent Matthew Baker has worked at Blackwater Falls for six years, and he and his wife live onsite in a park cabin year-round. He oversees everything from guest services and administrative matters to law enforcement.
Baker said autumn and summer bring the most visitors to the park, but winter is when Blackwater Falls really shows off.
"Amounts vary," Baker said, "but Tucker County gets a lot of snow — on average, 150 inches of snow per year."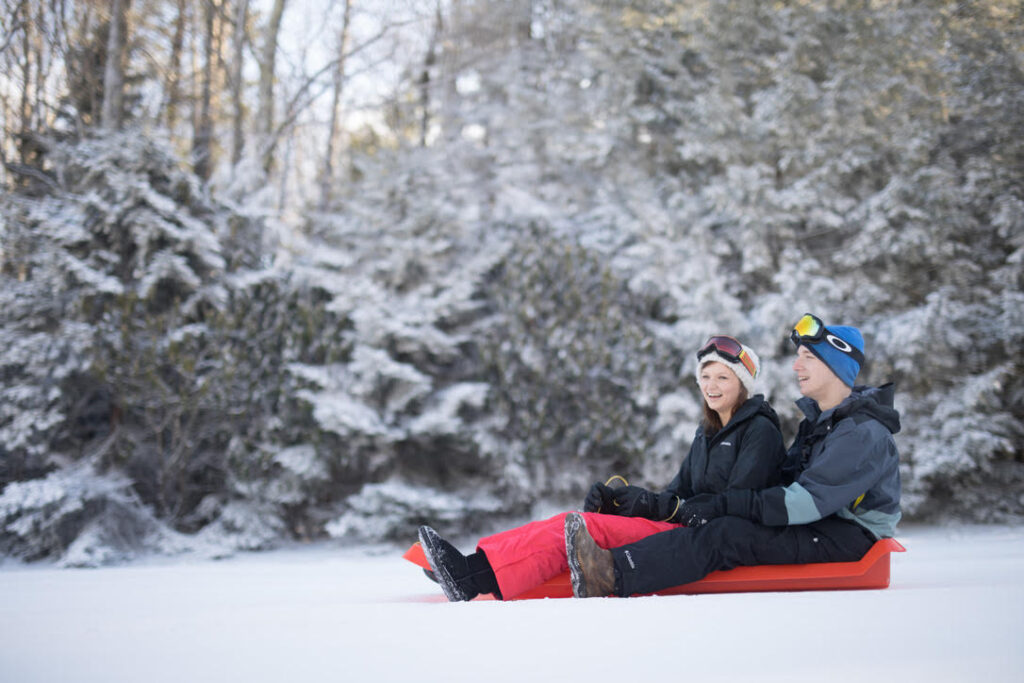 Most winter visitors head directly to the park's famous quarter-mile sledding hill — the longest and fastest sled run on the East Coast.
"We added snow-making equipment in 2015, giving us a guaranteed sledding season, even in years with less snow," Baker said.
A motorized carpet lift combined with outdoor lighting makes sledding fun both day and night.
"I've seen three generations — kids, parents, grandparents — sledding, laughing and throwing snowballs at each other. There aren't many places to get experiences like that," Baker said. A tip — reserve your sledding tickets online in advance, because they do sell out. 
Cross-country skiing and snowshoeing are also popular, with equipment rentals and extensive trails available within the park. Downhill skiing, tubing and ice skating are minutes away at the Canaan Valley and Timberline Mountain resorts.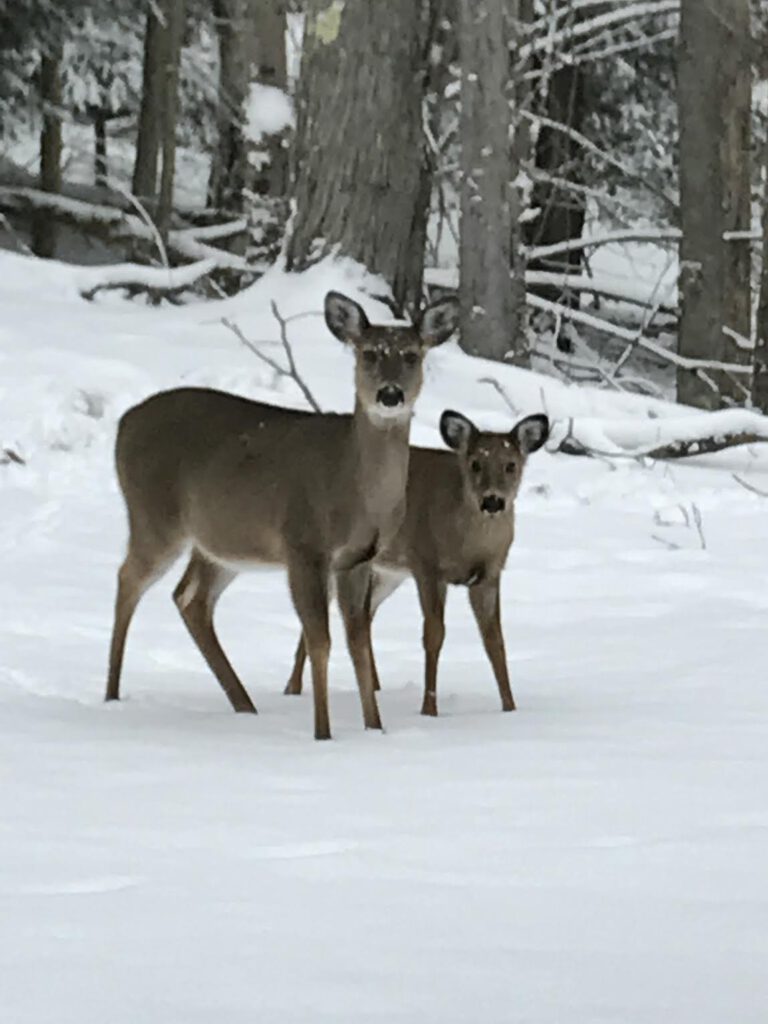 CLOSER THAN YOU THINK
Blackwater Falls State Park is about 150 miles from Ashburn, or less than a three-hour drive, and it offers visitors plenty to do — not just in winter, but all year long. 
Todd Grivetti, who teaches music at Horizon Elementary School in Sterling and until recently lived near Bles Park in Ashburn, visited the park in August. Grivetti said he learned about Blackwater Falls from a friend's social media post, so he decided to beat the heat and check it out. It was his first road trip since the coronavirus pandemic began in March.
"Blackwater Falls is a hidden treasure and a great day trip from Loudoun County," Grivetti said. "The beautiful scenery along Route 48 made the drive seem really short, and once we got there, I couldn't believe how calm and peaceful it was."
The park is so remote that visitors can gaze across vast swaths of trees and boulders from any canyon overlook without spotting a single building. On some trails, depending on the season, you may not pass another hiker the entire day.
"People come here for the sheer natural beauty," said Superintendent Baker. "Blackwater Falls is for those who like the rustic lodge feel, where they can just turn off the busy part of their brain and enjoy the slower pace. 
 A large portion of Tucker County is public land, noted Baker, citing the neighboring 1 million acre Monongahela National Forest, the Dolly Sods Wilderness Preserve, and the Canaan Valley State Park and National Wildlife Refuge.
Baker's favorite time of day at Blackwater Falls? "Sunset – and the best place to see it is behind the lodge. 
LODGE, CABINS & CAMPSITE 
The 2,358-acre state park has plenty of elbow room, and the only accommodations are the 54-room Bavarian-style lodge and 39 cabins. Camping is an option from April through October, with 65 tent and trailer campsites, and primitive camping is permitted on approved campsites in winter. 
The lodge has an indoor pool, a lounge with a large fireplace, and a popular stick-to-your-ribs restaurant with floor-to-ceiling windows that offer a breathtaking view of the canyon.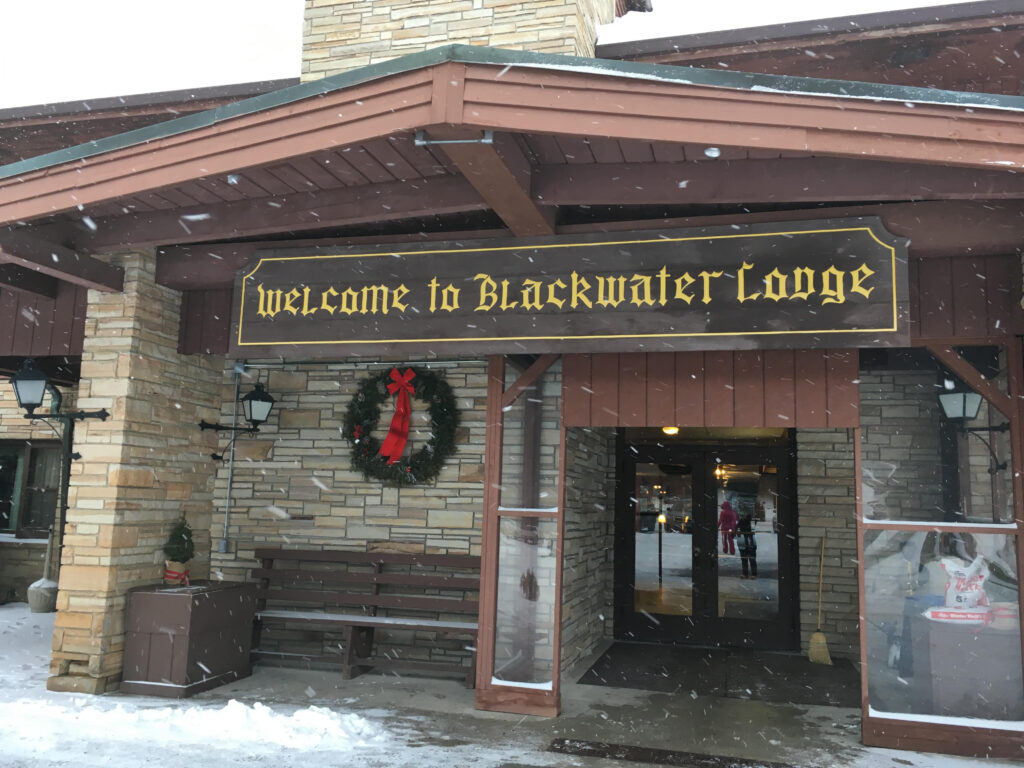 Park cabins are located in two areas. The classic rustic cabins are tucked far apart in the trees closer to the lodge, and each is equipped with a stone wood-burning fireplace. Newer vacation cabins are closer to the lake and are popular with families with small children. 
Evenings are always cool in Tucker County, so gathering around the lodge or cabin fireplace to read books or play board games is a great way to end the day, even in summer. 
TIPS FROM THE NATURALIST
No one knows the area better than Paulita Cousin, park activities coordinator and naturalist for the West Virginia Division of Natural Resources. Cousin was born and raised in Tucker County and has worked at the park for 26 years.
In addition to leading nature center presentations on everything from viewing night stars to local geology, Cousin can answer any question about native vegetation or wildlife.
"You can get a lot of education outside of textbooks and computers. We're basically a boreal forest — a little bit of Canada gone astray," said Cousin, noting that because of the high elevation, Blackwater Falls enjoys an ecosystem typically found much farther north.
The forests are thick with spruce, hemlock, beech and birch, with enormous glades of mountain laurel and rhododendron (visit in June and July to see them bloom). You might encounter deer or the occasional snowshoe hare, long-tailed weasel, mink, fisher or even a black bear.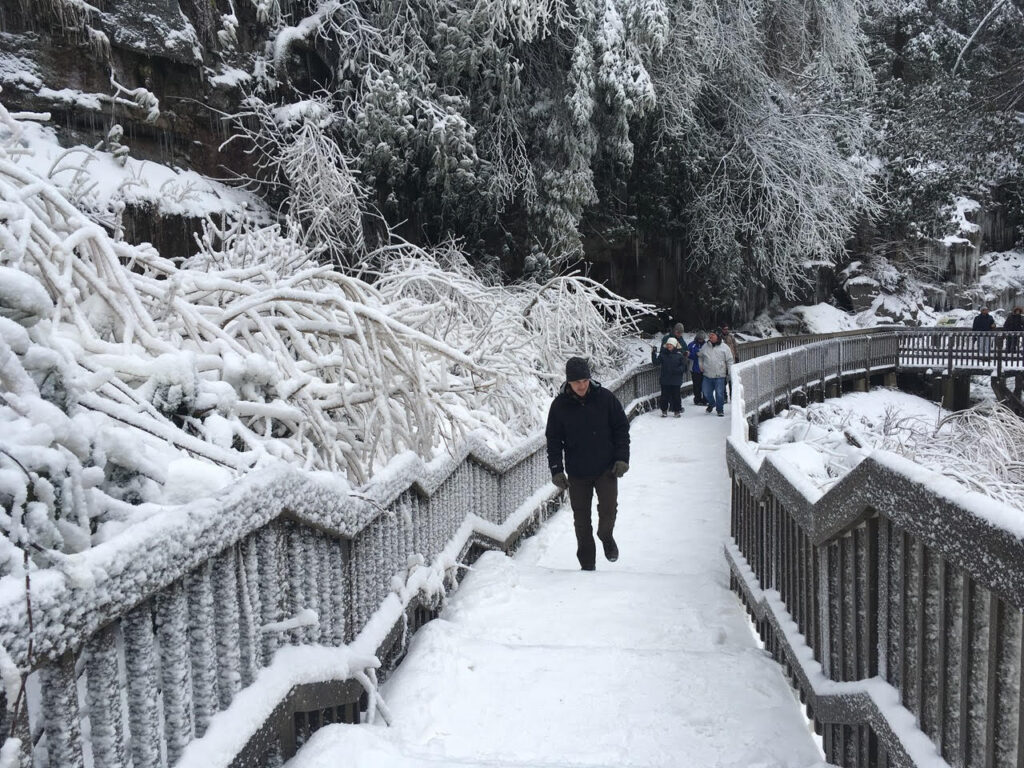 Cousin suggests deciding which activities to try before arriving.
"Some want to do it all, so they rush from one activity to another, not fully enjoying one site because they are preoccupied thinking about the next thing on the list," she said. "Anything you can't do this trip will give you another reason to come back to see us."
Cousin and Baker both stressed the importance of tourism to West Virginia. That's why the park offers West Virginia products — soaps, bottled spring water, roasted coffee — to guests whenever it can, Baker said.
"We want our guests to feel at home," he added. "They become like family — many know the staff members by name and even send Christmas cards and cookies.
IF YOU GO
What: Blackwater Falls State Park
Where: Tucker County, West Virginia
More information: www.wvstateparks.com/park/blackwater-falls-state-park/
Loudoun-based writer Jill Devine has worn many different hats over the years — newspaper reporter, magazine editor, teaching assistant, freelance writer and mom of four great kids. When not writing, you might find her and husband, Paul, exploring Virginia's historic sites or pedaling on one of the area's many fun bike trails.