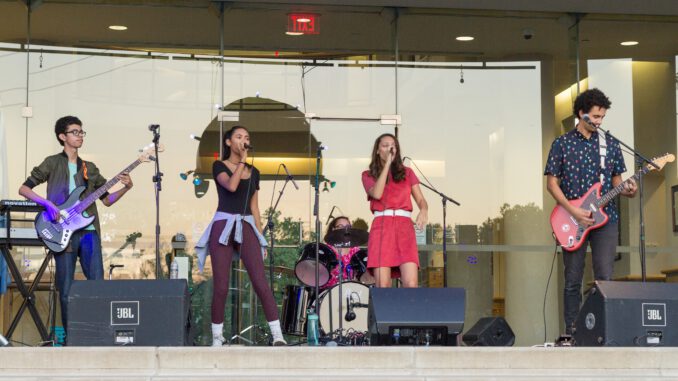 Queens Over Kings  
By Kennedy Coopwood
Most families have things that connect them, like sports, food, holiday traditions or even inside jokes. But for the Roberts family, music has really been the thing that has kept them together and closer than ever.
"There never really was another thing for us," said LoRen Roberts, bass player and a member of the Ashburn-based family band Queens over Kings, also known as QOK.
Their music has opened so many doors for them — they've performed in venues around Loudoun County and from Baltimore to Hawaii. They've played at restaurants like the Hard Rock Cafe and on cruise ships in Cozumel and then come back home to play at their alma mater, Broad Run High School.
And all the members of QOK agree — the best decision they made was not quitting along the way when the going got tough.
THE EARLY DAYS
Queens Over Kings was founded in 2010. The band is composed of five members of the Roberts family — brothers and sisters with a passion for jamming together and making good music. The band is made up of Kristyn Marrott, 31 (oldest sibling and lead singer), Jerald Roberts, 29 (guitarist), LoRen Roberts, 21 (bass), Ingrid Roberts, 19 (keyboard), and Hallie Roberts, 17 (drums). Their mom — Maria Roberts — is an unofficial member and the  "momager" of the group.  As mom and manager, she helps make the magic happen.
The family has created quite a name for itself in the local music community — having performed at local charity events, as well as Jammin' Java in Vienna and other area venues for more than a decade.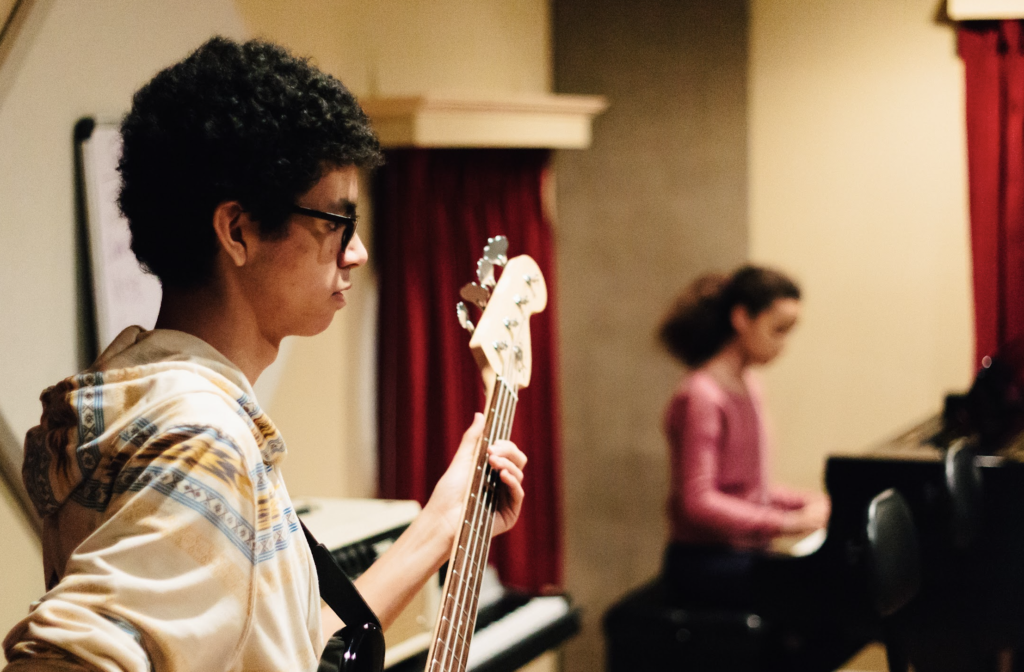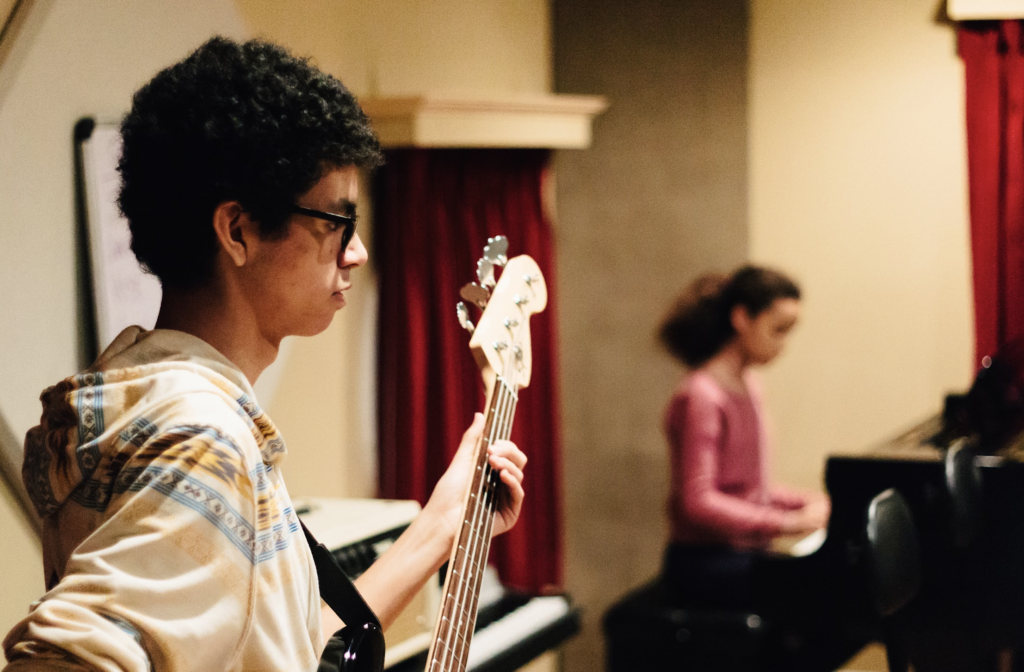 The formation of the band happened unintentionally. Jerald took up guitar in the sixth grade and brother LoRen followed suit shortly after. Hallie — persistent with her interest in drums — began taking lessons at age 5. Meanwhile, Ingrid took up the piano. Kristyn was always a singer. It took Maria to put it all together. She's the one who suggested to the kids that — among the five of them — they had the makings of a band. The kids' former music teacher, Kevin Butler, is still a big part of their lives. He's the one who came up with the name — because there were three Roberts girls and two Roberts boys.
QOK started out doing covers. The first song they performed was Journey's classic "Don't Stop Believin'." Since then, they have transitioned to writing and producing their own music and, more recently, music videos. 
Their first album dropped in 2017 and consisted of some of their most popular tunes, with titles like "Always," "Lock and Key" and the power rock song "Unknown Soldier," written by Ingrid when she was 14. These three songs are currently available on United Airlines and Virgin Airlines in-flight radio. They are also a part of the Netflix music catalog, so you may hear those  tunes on some of the streaming service's original series in the upcoming year. 
"About a Boy" — considered the band's staple and a sure-fire crowd-pleaser — was written by Kristyn, who has won awards for her poetry, including a 2018 Rhyme On award from the Loudoun County Public Library. Recently, she won the WMATA (Washington Metro Area Transit Authority) Poetry on Glass competition, and her poems will be etched on glass and installed at the soon-to-open Silver Line's Ashburn Station. 
"I draw inspiration from my life experiences, the poetry I write and books I read. I keep a bank of phases I like," Kristyn said.
THE CREATIVE PROCESS
Although born in Ashburn, the band is inspired by musicians and genres everywhere — pop and blues to southern Motown and the California punk rock scene and even Latin jazz. Because of this diversity, the band hesitates to place its sound in a definite genre. 
"I would say our sound is classic," Jerald said. "I say alternative pop rock just to be nice about it, but that doesn't even tell the whole story."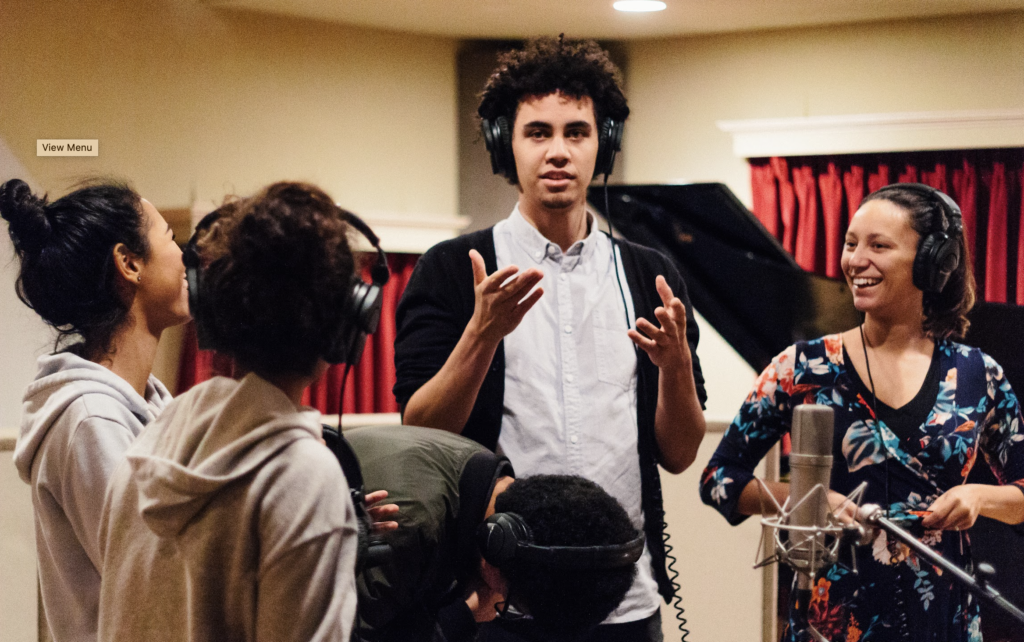 As for the songwriting — when the QOK members first started to write their music, a lot of the musical direction came from the older siblings. Jerald would write the music and Kristyn the lyrics. As the group grew older, the others stepped up to help with those roles, putting their own musical and lyrical ideas on the table. One person usually maps out the framework, and the rest come together to build it out. 
"It all starts with an idea or feeling and we wonder how we can express it," Jerald said. "Then we bring the team together and work on it and then we have a song." 
That may sound easy, but it wasn't always the case.
"When we first started, you know, it was going through all the breakdowns and the tears and the yelling and the 'I don't want to do this anymore' and the 'Why are we doing it?'' Jerald said. "But after going through the refiner's fire, now it's like, 'We have a show on Saturday; what songs do you want to play?' We'll get together for 30 minutes and I know we're going to kill it." 
Maria handles all promotional and booking aspects of the group — although sometimes she admits she can get caught up in the fandom herself.  
"One thing that always gets me is that fact that they can be in the middle of the song, stop and say, 'We're going back to this part, this section,' and drop in together and start playing on measure without hesitation. That will always amaze me."
THE FUTURE
This summer, the band's Unknown Soldier music video was consistently in the top 10 of 500 videos in weekly competition on "The One-Indie Music Battle," which airs on the Reelz TV cable channel. Due to the pandemic, the band shifted from live performances and toward recorded music and licensing.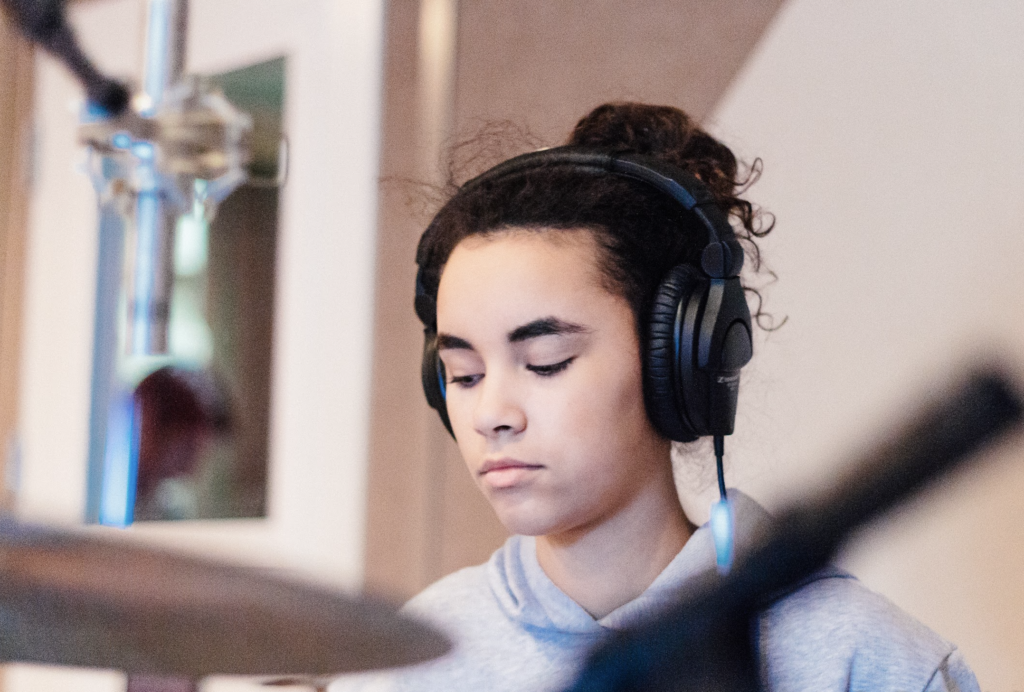 The latest development for the family is launching its own recording studio, Blank Tape Studios in Sterling. It's a recording location not just for QOK, but also for other local artists and musicians. Seen as a "cathedral" dedicated to the music industry in Loudoun, the studio can package all things music for its artists — including song writing, production, branding, booking, record label distribution, sync licensing and more.
"Our goal with this is to create a music house where artists can call home," LoRen said. 
Heritage High School's production of "The Little Shop of Horrors" recorded at Blank Tape Studios. So have local acts such as J2 Music, Charli, ABVE, All I See and Nothing Defined. 
"We love writing music, we love performing, and we've reached a point where now we're trying to put ourselves in a position to help others do the same," Jerald said.
Through it all, Maria stresses taking opportunities to create music and encourages her kids to keep going. "When the world opens back up, QOK will be ready — because the momentum has not stopped. You can't take music away." 
MEET THE BAND
'QUEENS'
Kristyn, 31, Lead Vocals
Teaches special education at Eagle Ridge Middle School in Ashburn; helps their mom, Maria, at the family's Blank Tape Studios — teaching artists the ins and outs of the business and how to successfully build their bands. 
Ingrid, 19, Keyboard
Studies art therapy at Northern Virginia Community College; says she is just trying to get through school in the crazy year that is 2020.
Hallie, 17, Drums
Attends Broad Run High School, where she will graduate next year; working on getting her YouTube channel off the ground.
'KINGS'
Jerald, 29, Guitar
Directed the music video for the band's song "Unknown Soldier"; turned these skills into a business — Visage LLC, where he plans to produce videos for other artists and as well as businesses. 
LoRen, 21, Bass
Currently working on a music production and recording degree from Middlesex University. 
To check out QOK's music and learn more about the band, go to their website at: www.queensoverkingsband.com.
Midwest-native Kennedy Coopwood is a freelance writer in Sterling who stands by the notion that it is called "pop," not "soda." A huge music lover, Coopwood spends her time reviewing new artists… usually while hitting the gym or cooking up a new recipe.