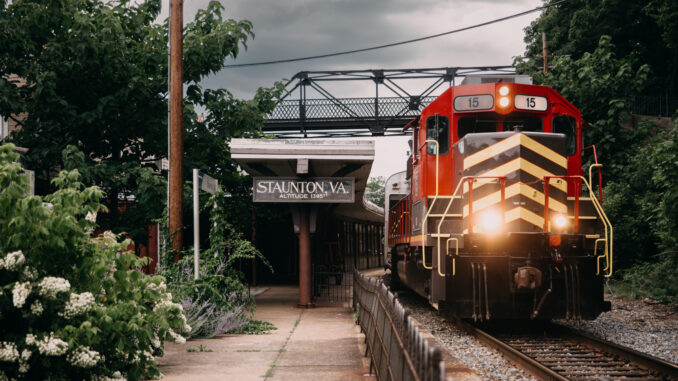 ON THE RIGHT TRACK
By Bill Kent
Ask 86-year-old Jimmy Baird of Bealeton when he first fell in love with trains, and you may not get a straight answer. 
"I can't remember when I wasn't," he said. 
As director of the Piedmont Railroader, a Warrenton-based group of railroad enthusiasts, Baird loves to talk about railroads big and small. He and his son even operate a scenic railroad that carries tourists on twice-weekly excursions through picturesque farmland outside of Frederick, Md. 
"Scenic trains are good for the local economy," Baird said. "Tourists stay in local hotels. They buy things in local shops… and eat at local restaurants." 
Baird has ridden more than a dozen scenic railways across the country, but, unfortunately, they are almost like an endangered species. "We've seen so many come and go," he said. "The truth is it's a very difficult thing to do right."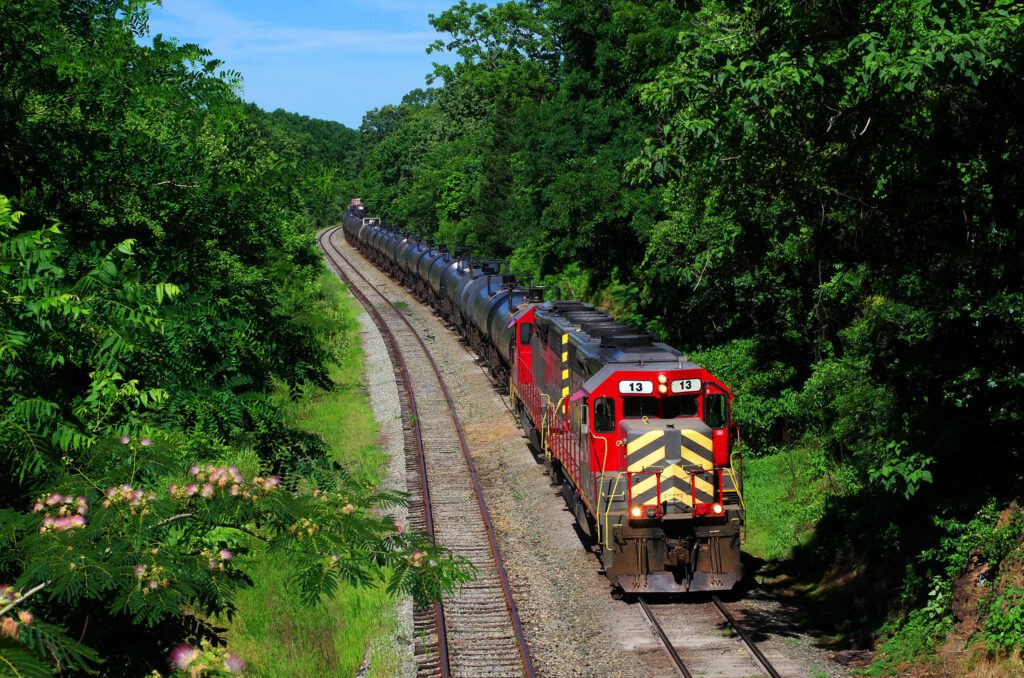 So, father and son were delighted to hear about the opening of the state's newest scenic railroad last summer – the Virginia Scenic Railway, which operates from the Staunton Amtrak station. 
"It's absolutely wonderful, the best thing that could happen, that we have one close by," Baird said. 
THE MASTERMIND 
Down in Staunton, Steve Powell, president of the 275-mile Buckingham Branch Railroad, a freight line based in Dillwyn in southern Virginia, is living his dream.  
Not terribly thrilled with the model trains his dad built for him as a child, he preferred to accompany him to work. "My Dad worked for CSX. I got to ride up front with the engineer. It was a whole different world," he recalled. 
Now, with a Virginia Tech degree in mechanical engineering, Powell says he has "real trains to play with." Aside from Buckingham Branch, Powell is also the entrepreneur behind the Virginia Scenic Railway. 
Powell's goal was to create a unique experience combining the thrill of a train ride with breathtaking scenery of the Shenandoah Valley and the Blue Ridge Mountains and an upscale dining experience – all in a cozy, nostalgic railway passenger car departing from the historic mid-19th century Amtrak station.  
"It all goes back to the view," Powell said. "When you're on a train, you go over bridges. You go through tunnels. Sometimes you have to go on a siding and wait for another train to pass you, and that train comes so close to you can't believe the trains aren't touching. You get to appreciate the incredible engineering that has gone into building the railroad." 
It took two years to restore a 1940 Budd Company stainless steel 34-seat dining car with cherry and maple wood trim. "I wanted American wood. I wanted the inside to feel comforting," he said. He found a General Motors GP38 Norfolk Southern diesel locomotive to pull the car. 
The passenger rail cars are historic, but they have been retrofitted and modernized with all the 21st-century conveniences visitors are used to. Expect ultra-comfortable seats, exceptional service, modern restrooms and Wi-Fi. 
Above all else, Powell did not want anyone on the three-hour trip to be bored. The staff is trained to tell stories, not only about the railroad but also about the towns and places they pass. 
And there would be no pokey train rides on Powell's watch. After riding other scenic trains for comparison, he said, "They went too slow. There is a unique feeling of motion when you're on a train. Ten miles, 15 miles an hour is boring. Any train on my line would have to go at least 25 miles per hour."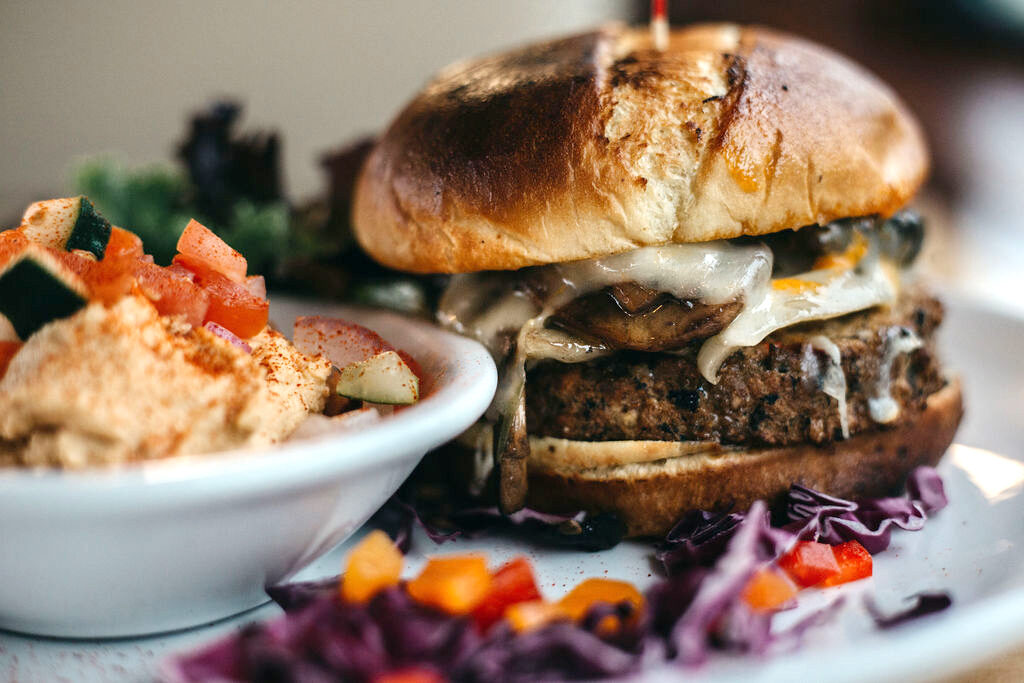 And considering that eating on a train is part of the entertainment, he wanted the food and service to be as good as possible. Visitors choose from a menu offering sandwiches, salads and soups as well as classic desserts and non-alcoholic beverages. 
THE PASSENGERS 
From the day conductor Travis Carter called out his first "All aboard!," tickets sold fast. Getting a seat on the Virginia Scenic has become like scoring a table at a Michelin-starred restaurant. Nearly every ticket sells out two months in advance, with many repeat riders.  
The train does two different excursions each day, with the train passing so close to cliffs and rock cuts that you feel you could almost touch them. The westbound Goshen excursion is the more restful, showing off the rural splendor of the Shenandoah Valley. The eastbound trip to Ivy swoops through the Little Rock Tunnel and the nearly-mile-long Blue Ridge Tunnel built by Claudius Crozet.
The excursions are fun for any age. "We've had folks celebrate anniversaries and birthdays. We've celebrated with toddlers all the way up to one fellow who was over 100," Carter said. 
And people are thrilled with the experience. "We were blown away," said Linda Trainum of Waynesboro, who took an excursion with her husband. "Everything was spotless and shiny. The service was excellent. The food was delicious, and the scenery was gorgeous. Virginia Scenic Railway hit it out of the park in every single way." 
Powell has his eye on additional routes and scenic railways throughout Virginia. "This train has been more successful than we believed," he said. "I can't wait to see where it's going to take us." 
All aboard!
Bill Kent lives in Ashburn Farm and is a prolific writer and author whose articles have appeared in The New York Times, the Philadelphia Inquirer, Kirkus Reviews and elsewhere. 
IF YOU GO
What: Virginia Scenic Railway
Where: 12 Middlebrook Ave., Staunton
When: Thursdays thru Sundays currently, but check schedule
Info: virginiascenicrailway.com or (434) 391-9772 
PRO TIPS
The rides are so popular that they book up quickly, but check back often and keep an eye on social media – tickets are released in batches periodically, so everyone has a chance. 

Keep an eye out for themed events on holidays throughout the year, and at Christmas time try Santa's Scenic Railway, a magical, round-trip 40-minute train ride that features dazzling views of holiday lights, sparkly Christmas trees, delectable treats, holiday music and, of course, Santa and Mrs. Claus.