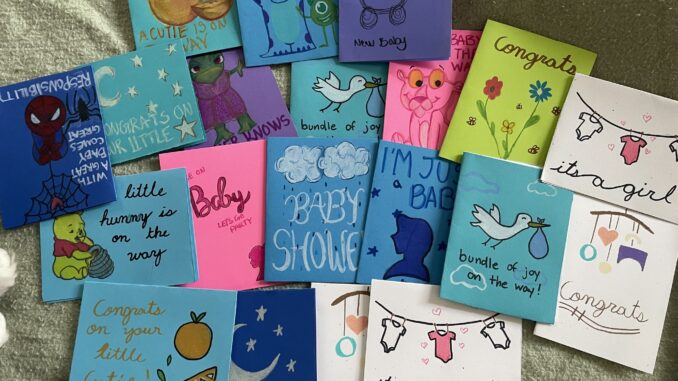 A BRIGHTER DAY
By Paul Anthony Arco
Kimberly Baker lives in Toledo, Ohio. That's 450 miles from Ashburn – a seven-hour drive. But something that started right here in our community has touched Baker's heart – and thousands of other hearts too. 
"I've had some teary-eyed days in the past few months and when I checked the mail and saw a card – the timing was so perfect," said Baker, who has struggled with bouts of depression and even homelessness. The simple greeting cards offering encouragement were from an Ashburn-based nonprofit, A Bright Spot, and they really made a difference.
"I call it a God-timing thing," she said. "The words were perfect, and the stickers always brighten my day." 
A Bright Spot was started in 2022 by Dee Schrader, who lives in One Loudoun. Its goal is straightforward – to help ease the pain and hurt people are experiencing in life.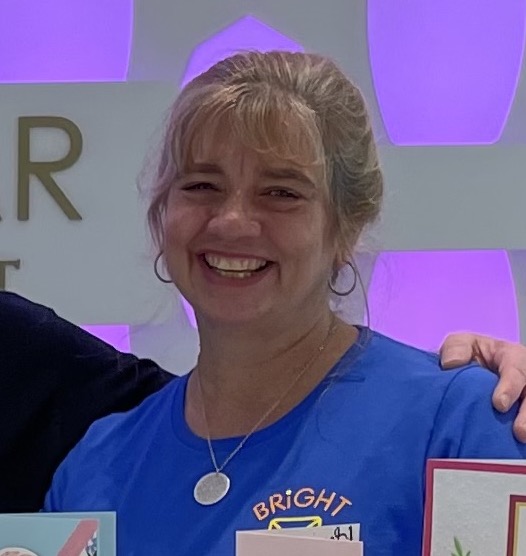 The organization provides cards, letters or notes of encouragement to people needing a lift. Volunteers make or buy cards for seniors, military personnel far from home, children in the hospital or anyone needing a positive message in their day. 
The project was inspired by Schrader's grandmother, Bernadine Dorney, who Schrader says never missed an opportunity to brighten the day of someone going through a tough time. Dorney did this by sending them a card. In fact, she'd spend hours browsing in stores, picking out special cards for people about whom she cared deeply. 
"She acknowledged every special or difficult moment in our lives," Schrader said. "Whether it was finals coming up or the loss of a pet, she'd always send a card that read 'Thinking of you' or 'I believe in you.' She always made people feel like they mattered in this world." 
And now Schrader – who moved to Ashburn this summer after many years living in Chantilly and Bethesda, Md. – is "paying it forward," so to speak, with A Bright Spot, continuing to let people know they matter. 
Schrader's passion project has caught on both near and far. She has 700 volunteers across the country who send out about 1,800 cards a month. Last year, A Bright Spot delivered more than 16,000 cards.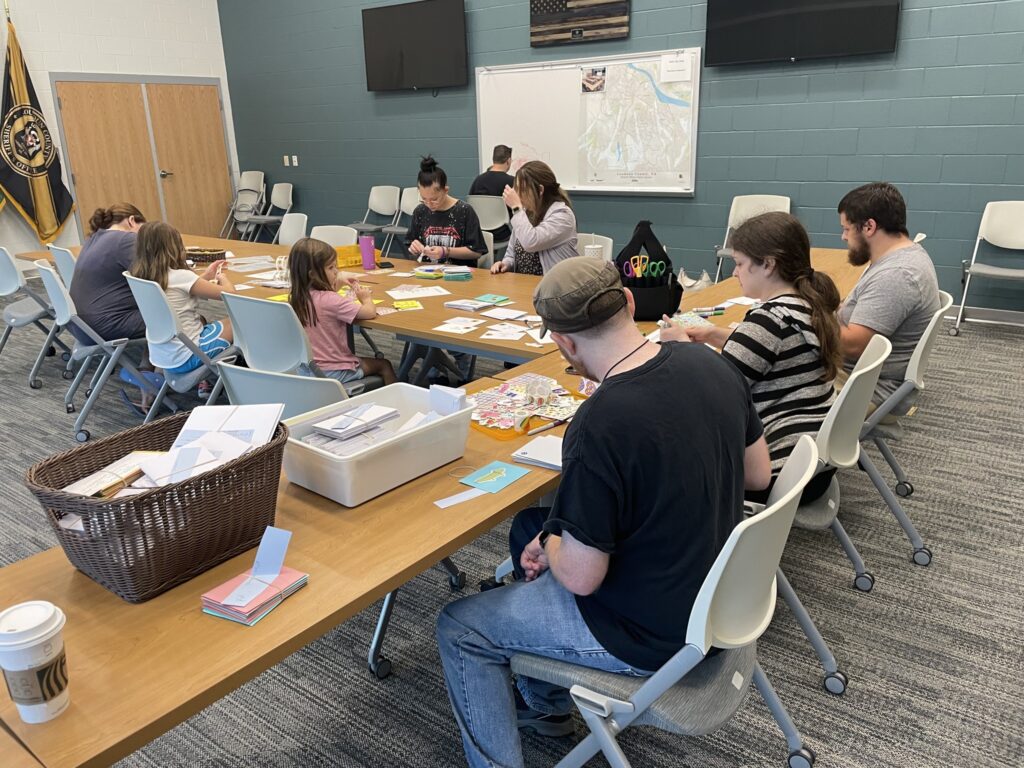 In Ashburn, volunteers gather in community rooms, libraries and other public spaces to make cards. People can also request cards, volunteer or donate on the nonprofit's website. In addition to volunteers, A Bright Spot relies on donations of money and postage to help get the cards delivered. 
The cards come in all forms. For example, volunteers make homemade cards using materials such as card stock and construction paper. Hand-drawn cards and stickers are a nice touch, while others simply buy cards and donate them to the cause. 
Once the cards are sent to A Bright Spot, Schrader and her volunteers inspect the cards before they are packed and shipped to schools, nursing homes and military units. Some organizations receive a box of cards on a quarterly basis, but if the card is intended for a person suffering from loneliness, for example, it will be delivered quickly.
Schrader says she has heard from dozens of people who have been touched by both making and receiving the cards.
There was a little boy hospitalized with a serious illness. He took the monster card he received from A Bright Spot wherever he went in the hospital – for lab work and x-rays – proudly showing it to hospital staff.

There was the woman who was caring for her elderly mother in her home. Creating cards for others gave her a boost and gave her frail mother something to do. Neighbors and the home health nurse even pitched in.

Then there was a woman who had been homeless for eight years. When she finally found a place to call her own, she received a congratulations card from A Bright Spot. She sent Schrader a letter saying it was the first piece of mail she received with her name on it. "I'll keep it forever," she wrote.
"I knew the impact the cards would have on people who received them, but I never realized what it would mean to the volunteers," Schrader said. "I've heard from so many people who say it's changed their lives."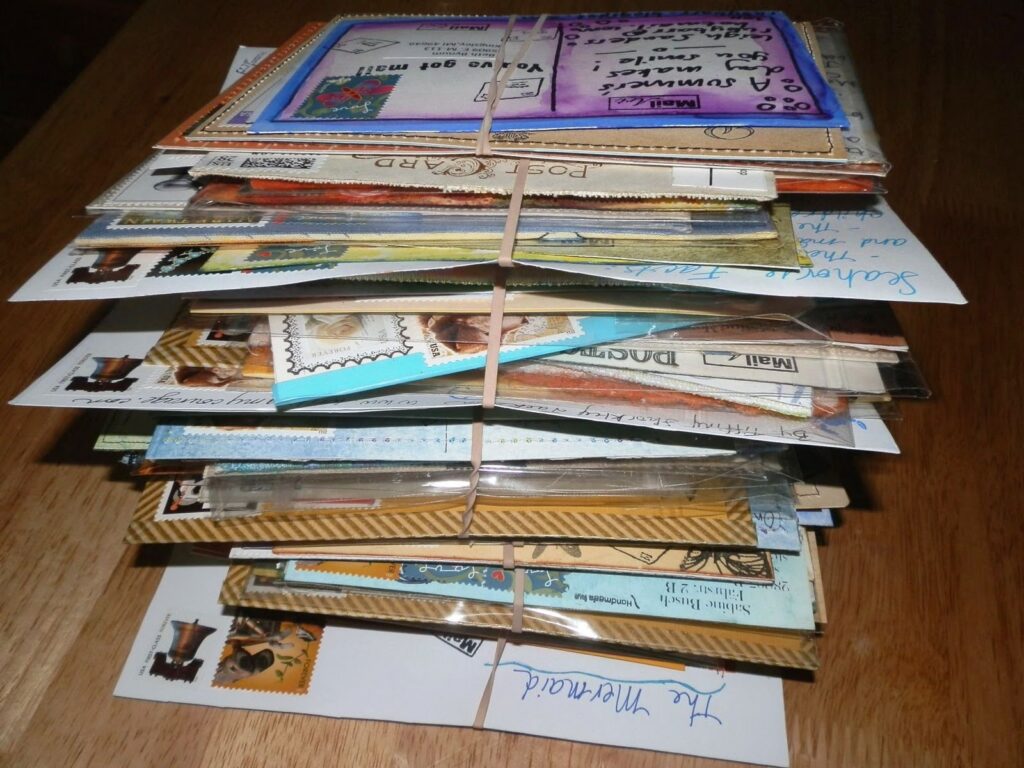 That includes volunteers like Donna-Rose Dingee, a Centreville resident who has been helping Schrader since the beginning.
"When I'm writing cards for children, I hope I'm also giving their parents a boost for the day," she said. "Children who are hospitalized for any reason leave a crack in my heart. I know it's nothing I can fix, but if I can ease their pain even for a minute it makes me feel good."
Schrader says her grandmother would be proud of the work she and her volunteers are doing. She dreams of a world where people are no longer hurting, but until that day comes, she knows these simple cards are making a difference.
"I wish the world was in a better place," Schrader said. "But right now, we need to help each other when we can. These cards are a reminder that there are a lot of good people out there." 
Paul Arco is a longtime journalist and freelance writer who has written for publications around the country.
For more information about A Bright Spot, visit abrightspot.org.