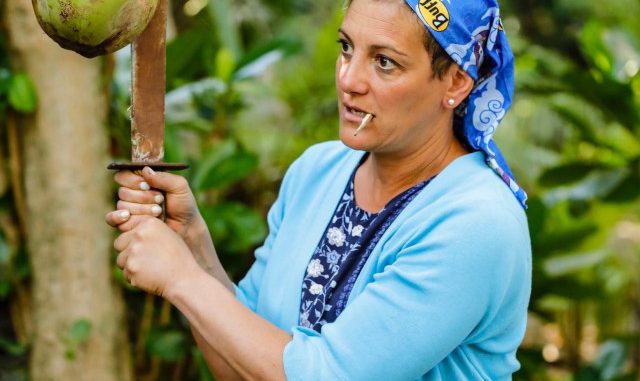 With the finale Wednesday night of CBS' "Survivor: Edge of Extinction," Ashburn resident Reem Daly's attempt to win $1 million officially came to an end.
Daly was the first of the 18 contestants voted off the island, on the first episode. But this season's show had a unique feature called "Edge of Extinction," where the castaways could live and earn an opportunity to win their way back onto the show.
However, the competition among the castaways – shown at the beginning of the finale – was won by Chris Underwood, ending the Survivor journey of Daly and the others who had been voted off. Underwood went on to win the $1 million prize.
During the live reunion show that followed the finale, host Jeff Propst praised Daly for sticking it out on the "Edge of Extinction" for 32 days.
Daly is a 47-year-old married mother of three. She has a son at Rock Ridge High School and twin daughters at Stone Hill Middle. She's works in federal sales for SalesPoint and lives in Loudoun Valley Estates.
"Survivor: Edge of Extinction" was filmed in Fiji last summer. Before the show began airing, Daly talked with The Burn about her experience.