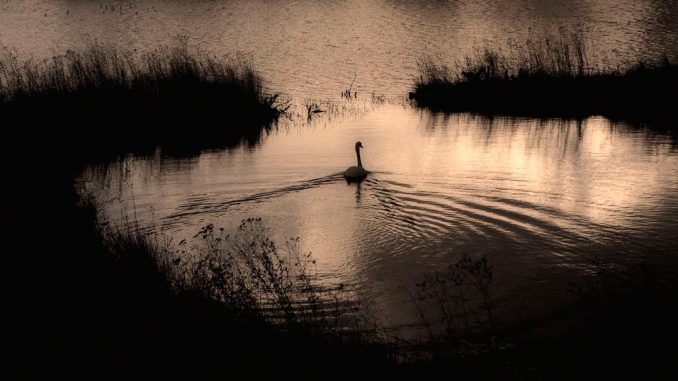 The Audubon Community Nature Center is looking for hometown-inspired photos for its 2019 Nature Photography Contest.
Last year, a town close to home represented Northern Virginia with South Riding photographer Kathleen Furey placing as a finalist with her piece, "Swan Lake."
"We're proud of our hometown," said Jennifer Schlick, Audubon's Operations Manager who is coordinating the photo contest. "We chose categories for this year's competition that highlight hometowns, ours and the photographers.'"
The center is in Jamestown, New York, birthplace of Lucille Ball and home to the Lucille Ball Desi Arnaz Museum and the National Comedy Center.
In tribute to the First Lady of Comedy, one of the 2019 Nature Photography Contest categories is Naturally Funny: Wildlife photos that make us smile or laugh.
Jamestown is also the birthplace of Roger Tory Peterson and home of the Roger Tory Peterson Institute of Natural History. In honor of the premier naturalist of the 20th Century and the more than 50 Peterson Field Guides, the second contest category is Field Guide Worthy: Photos that could be used for identification in a field guide.
The third category is an opportunity to let the world see where you think of as home by entering Naturally Beautiful: Show us the beautiful landscapes where you live.
Working photographer and high school and college photography instructor Mark Kirsch is the judge for this year's competition. Submissions have already arrived for the contest that closes June 30, 2019.
Winners in both the adult (ages 18 or older, or out of high school) and youth (ages 8 to 18, or still in high school) divisions in all three categories will each receive a $200 cash prize.
ACNC will print the winning photographs and 12 finalists for exhibit in the 3rd on 3rd Gallery in downtown Jamestown for approximately a month this summer, including during the August Lucille Ball Comedy Festival.
They will also be displayed indefinitely on the contest website along with the photographer's name and city/state/country. Winners will be named in a news release that is widely distributed, including to their local media, when known.
Full details of the competition as well as images of previous winners and finalists can be found at acncphotocontest.com.
Audubon Community Nature Center builds and nurtures connections between people and nature by providing positive outdoor experiences, opportunities to learn about and understand the natural world, and knowledge to act in environmentally responsible ways.