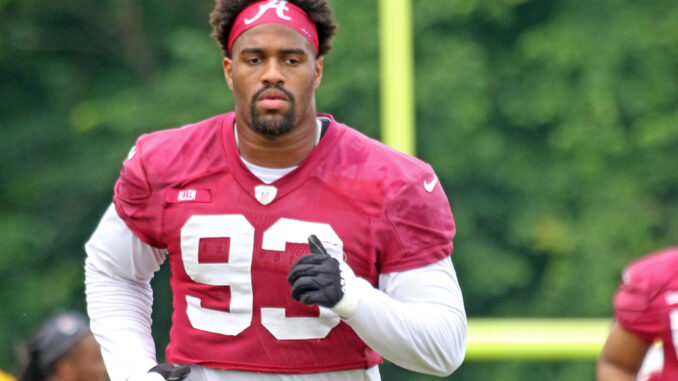 TAKING COMMAND
By Rick Snider
Jonathan Allen stood on the goal line awaiting the biggest moment of his life.
The Stone Bridge High School defensive lineman knew rival Broad Run High School could ice a victory in the 2011 "Battle of the Burn" by moving the football just inches on two plays. The deafening roar generated by 5,000 fans in a stadium built for 3,200 felt smothering on the warm fall night.
Van Halen's "Right Now" had welcomed Broad Run to the field, while Stone Bridge followed via Metallica's "Enter Sandman." Dry ice machines blanketed Stone Bridge players with smoke for their entrance.
It was . . . a show.
Broad Run ran straight ahead, but Allen was there to stop it. You'd think the Spartans would kick a field goal rather than run once more at the eventual Virginia Player of the Year. Instead, Broad Run tested Allen again. Once more, Allen stuffed the play.
Stone Bridge wound up winning the rivalry game 31-30 in overtime after trailing 24-0 with 13 minutes remaining.
"It turned the momentum to turn [the game] around," Stone Bridge coach Mickey Thompson said of Allen's play. "One of the greatest comebacks I've been around."
Allen's letterman's jacket from that season still hangs in his closet because it's the most memorable moment of a career that included winning a collegiate national championship for Alabama and now being a key member of the NFL's Washington Commanders.
"That moment was incredible," Allen recalled. "That and the moment we came back [to win] was incredible. It was a moment that competes with any other moment I've had. High school is a special moment. It's not a job at that moment. You're with your high school buddies. College and the NFL is a job. High school is the last bit of innocence you have."
Thompson hasn't won 300 games without spotting talent and putting it in the right position. Allen started as a receiver and running back, but after a pass went through Allen's hands and into his facemask, Thompson looked for another position for his tall, speedy player. Allen's hands were better suited to catching people than footballs.
"Jonathan is the only player I've seen that could take over a game from the defensive side," Thompson said. "If he got going, you could absolutely not run anything. Rarely had a guy like that on defense. He had such great instincts to run stuff down. He took over games."
Allen acknowledges the position switch was life-changing. "I owe a lot to [Thompson] because, if not for him, I might not be playing now."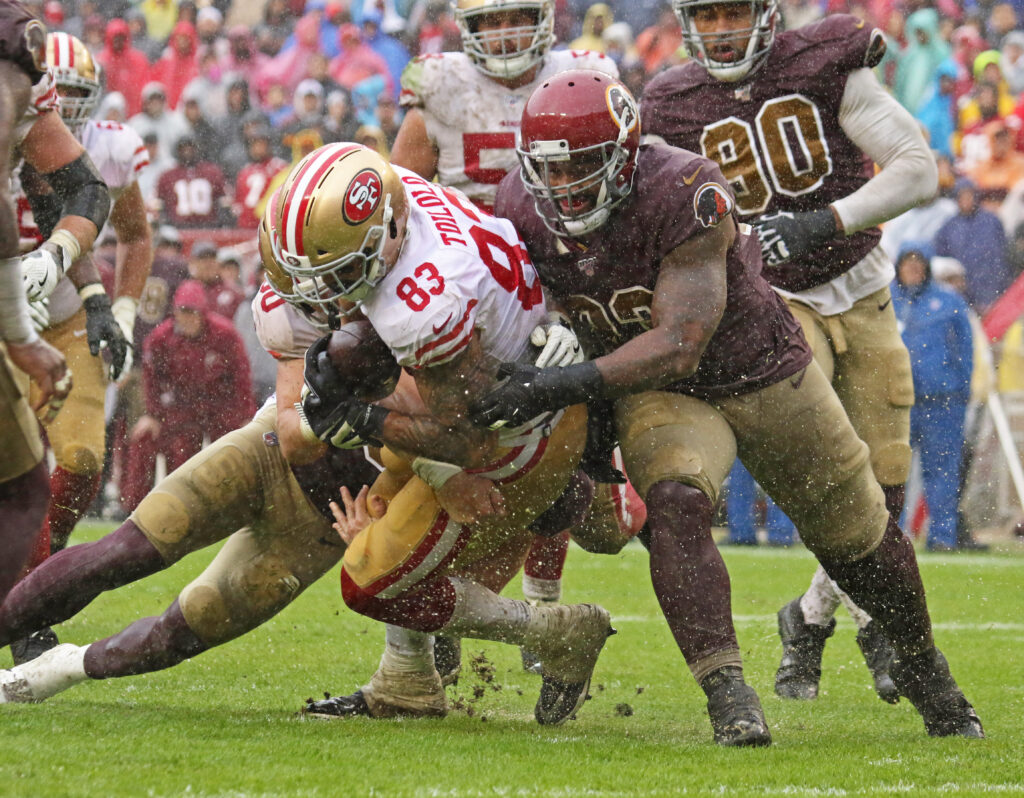 Special aptly describes Allen's career. Well, and serendipitous. Allen arrived in Ashburn in 2010 as a high school freshman after stops in five states as a son of a U.S. Army sergeant, as well as a 10-month stint in foster care. Allen quickly became a Washington football fan and attended training camp at the team's practice facility off Loudoun County Parkway.
Allen found roots in Ashburn, but after graduating from Stone Bridge in 2013 returned to his native Alabama to play for one of college's powerhouses. There, under coach Nick Saban, he found the discipline required to become a professional player.
"When you play for a guy like Coach Saban with the structure and discipline [the program] puts you under, there's not too many things to compare with that," Allen said. "It challenges you."
Heading into the 2017 NFL Draft, Washington figured the defender would be long gone by its 17th selection in the first round. Indeed, Allen was considered a top-five choice before questions arose over shoulder surgeries. In the NFL, any whispers of doubt become infectious in the minutes between selections, and Washington couldn't believe Allen was still available before quickly taking him.
The team's coaches had actually followed Allen as a high schooler. Washington coaches often attend nearby high school games because some of their sons play for the local teams and Friday nights are usually free time for coaches. Allen's name would be mentioned when coaches talked about Stone Bridge games, but nobody foresaw it as an early peek at a first-rounder.
Allen certainly didn't expect to return home to play professionally. He spoke with a team official only once in passing before the draft.
"No idea I'd come back here," Allen said. "It's a blessing. God has blessed me more than I can imagine to have my family come to every game."
It took a little re-adjusting to an area that has grown dramatically since Allen first arrived. He still marvels at the massive data centers that now encircle the team's practice facility.
"There was nothing out here [when I was in high school,]" he said. "Loudoun was just all trees. People don't believe that I came to Redskins training camp and there was nothing here. One Loudoun wasn't a thing. It was a different city when I came back."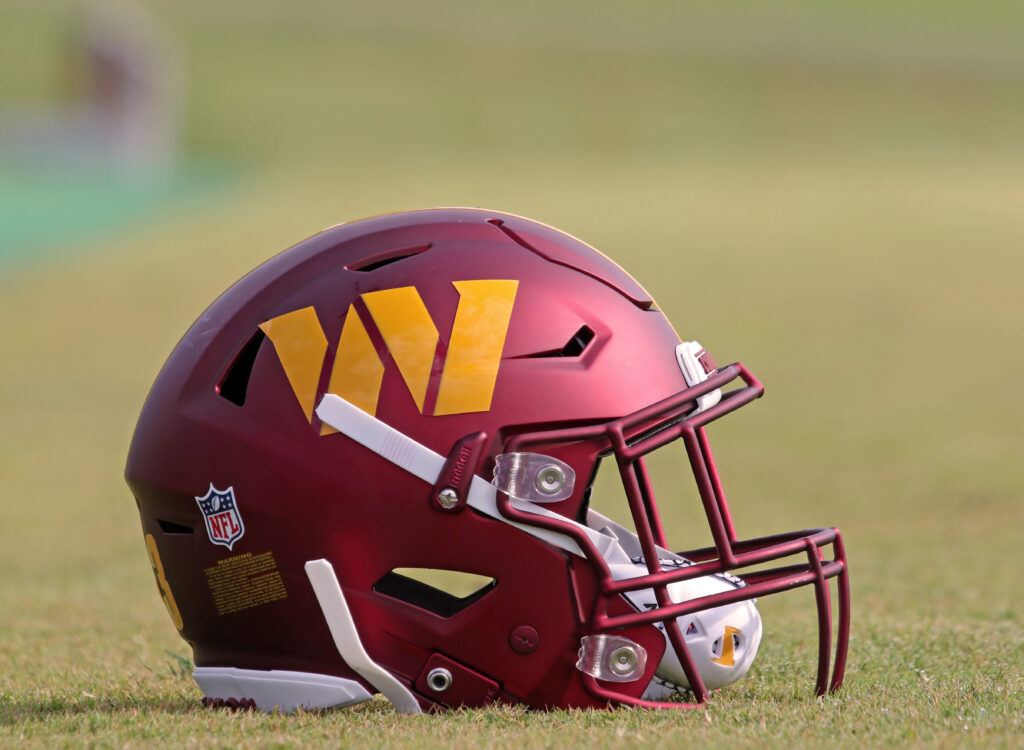 Allen and his wife, Hannah, live in Great Falls, but he stays in touch with Thompson and Stone Bridge. Allen assists in team fundraising and attends a few practices and games each year, hoping to inspire others to follow his path to success.
"[Allen] shows you what you can do here," Thompson said. "There are opportunities playing here and [if you] do the right things. Jon was a great player, but he was a guy who worked hard, tried to do the right thing. He tried to get better every time on the field. Seeing that is the value of him being right here."
Allen has emerged as a leader for the Commanders — on the field, in the locker room and in the community. After the 2020 season, the team responded by signing him to a four-year, $72 million contract.  Allen earned his first Pro Bowl honor in 2021.
Commanders' officials know if they are to become serious Super Bowl contenders, they need the defensive line to play well. For that to happen, Allen has to lead the way, so Washington invested heavily in him. And Allen gained the security of likely playing an entire career in his hometown.
Off the field, Allen is heavily involved in Sasha Bruce Youthworks, a Washington nonprofit that supports children in foster care. Allen was in the foster system at age 9 before his father regained custody so he knows the challenges these children face. To Allen, writing a check isn't enough. He wants kids to know someone who cares about them.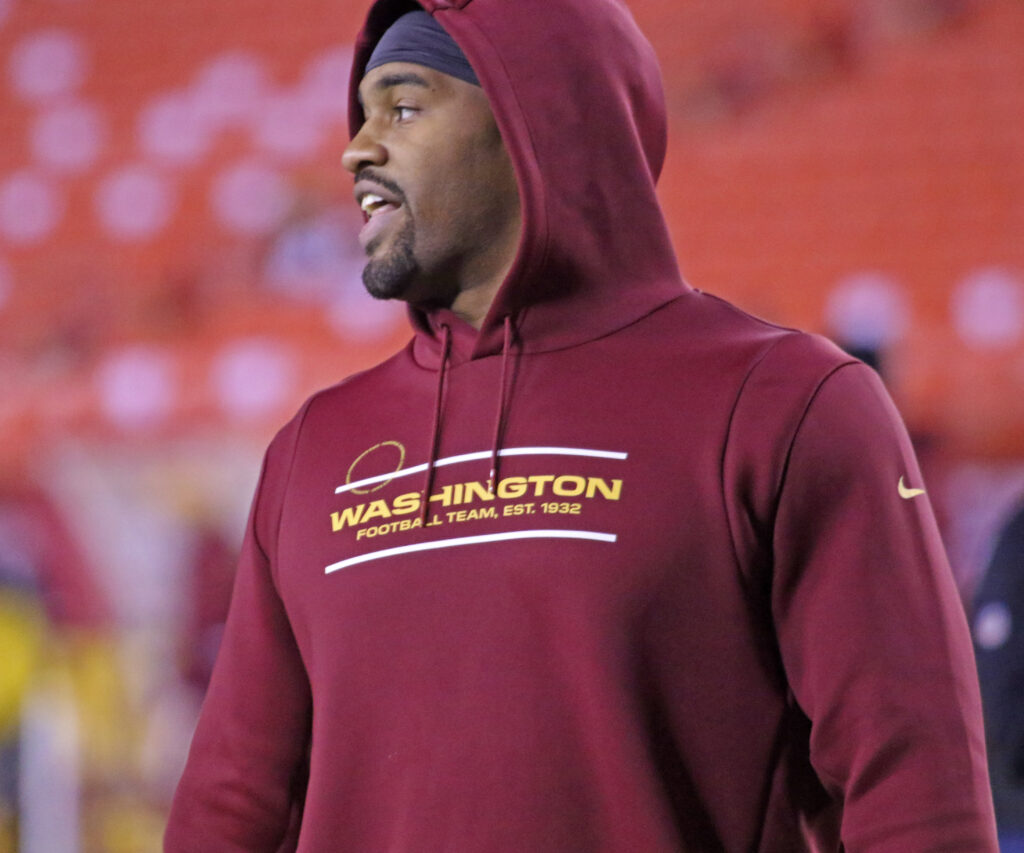 Jason Wright, president of the Commanders, noted that through the nonprofit Allen holds weekly counseling sessions with youth in the community, serves on the planning committee and contributes to their Rapid Response funding initiative.
"Since his rookie season, Jon has continually demonstrated a commitment to our local DMV community," Wright said. "As a Northern Virginia native, Jon has made it a goal of his to make sure that all children across our region have access to the resources they need in order to succeed."
Like many NFL players, Allen also has adopted the "My Cause My Cleats" program, with his proceeds benefiting Impact 22, which helps young people with education and nutrition.
For his community involvement, Allen has twice been Washington's nominee for the NFL's Walter Payton Man of the Year, one of the league's most prestigious honors.
"As a Christian, it's my duty to give back," Allen said.
The Commanders enter a season of promise. Many expect the team to have its first winning season of Allen's tenure. A smile overwhelms him when imagining the local impact of the team winning a Super Bowl.
King of Ashburn?
"[Winning a Super Bowl] would mean everything to me," he said. "I would love to see the city on fire as part of that thing. It would be special."
Rick Snider is a columnist for 106.7-The Fan and founder of Rick Snider's Washington on YouTube. He has covered Washington sports since 1978.
The Jonathan Allen File
Born: Jan. 16, 1995, in Anniston, Ala.
Height: 6-foot-3
Weight: 300 pounds
Wife: Hannah; married July 2018
High School: Stone Bridge; graduated 2013. A four-year letterman whose honors included being named first team all-state and named to the MaxPreps All-Decade High School Football Team.
College: University of Alabama; graduated 2017. Played on team that won the 2016 NCAA Championship and received three major national awards: the Bronko Nagurski Trophy, Chuck Bednarik Award and Lombardi Award.
NFL: Drafted in the first round (17th pick) by Washington in 2017. Has played in 69 games over five seasons, with 245 total tackles, including 26 sacks.