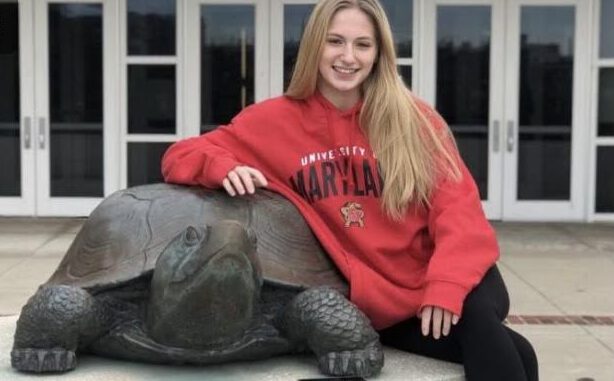 LET THE GAMES BEGIN
By Chris Wadsworth
Lauren Brendlinger was definitely an energetic kid. The rising senior at Broad Run High School describes herself as "fearless" since a young age, so when her parents noticed her climbing and swinging on the monkey bars at a local playground, an idea popped into their heads.
"She started in a weeklong gymnastics camp during the summer … moved on to a weekly recreational class and by November was invited to join the girls' competitive team," said Jodie Brendlinger, Lauren's mom. "She fell in love with the sport and has never looked back." 
It was an epiphany for the athletic 7-year-old who had played a variety of sports. 
"I remember it being unlike anything I had ever tried before," said Lauren, now 17. "I loved throwing my body around in all types of positions. I just thought it was so much fun to teach my body cool tricks that no one else could do."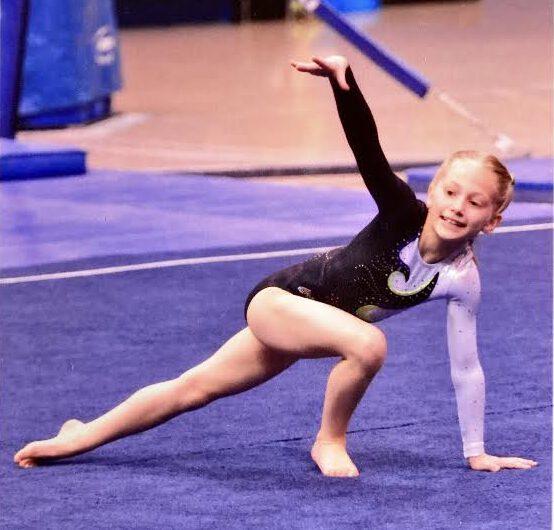 Lauren, who lives in Ashburn Village, has devoted much of her free time over the past decade to gymnastics. She trains with and competes for a club team at the Capital Gymnastic Training Center in Burke. She has won about 150 medals over the years and has committed to attend the University of Maryland and compete in gymnastics. 
As they used to say in the infomercials – "But wait! There's more." 
Lauren is headed overseas in July to compete in the Maccabiah Games in Israel. The games – which date back to 1932 – are held every four years in the Jewish state and bring together some 10,000 Jewish athletes from around the world. 
"It's an opportunity to combine my sport and my athleticism with my faith," she said. "I obviously hope to perform well, but my biggest aspiration is to become part of a larger Jewish community … build new friendships … and represent our country." 
While there, she will also get time to tour the country – what Lauren calls a trip of a lifetime that's "on every Jew's bucket list."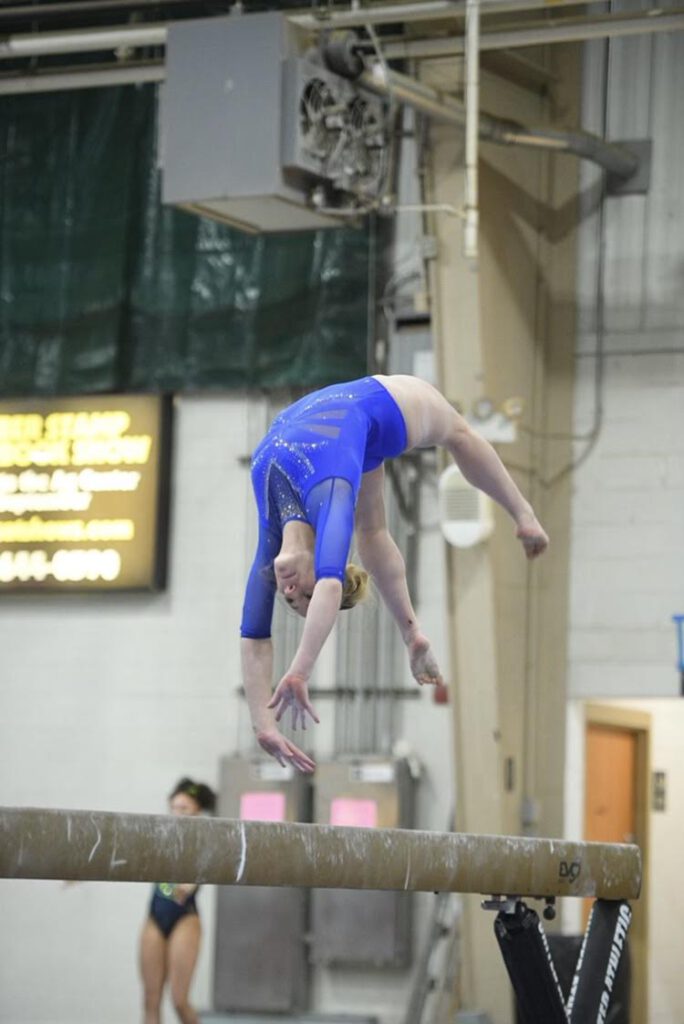 Like most gymnasts, Lauren trains and competes in a variety of events, but lately she's been loving the floor routine. Athletes run and jump and flip across an open space – the spring-laden floor flexing and thumping with each footfall – then land mere inches from being out of bounds and raise their arms in triumph. 
"It feels the most free to me," she said. "I can dance. I can tumble. I can use a lot of my power. I like that it's based on both technique and power, and I can show off my strength and put together routines with high difficulty in an artistic way." 
Morgan Evans, one of the coaches at Capital Gymnastics, says she expects Lauren to "crush it" at the Maccabiah Games. 
"She's strong on all four events – vault, bars, beam, and floor," Evans said. "Her powerfulness on floor allows her to perform very difficult and high-level passes that make her floor routine competitive. She is also very confident on floor and loves to perform, so her routine is super fun to watch in competition."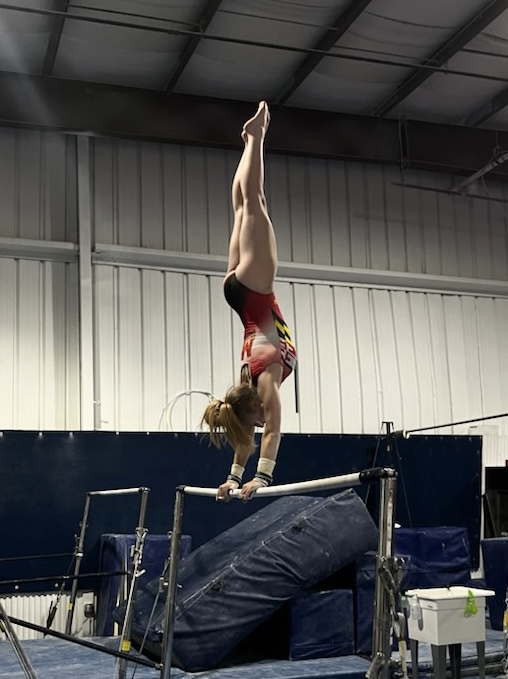 The future for this human dynamo is bright. After the games, she'll return to Broad Run for her senior year. At Maryland, while officially undecided on a major at the moment, she expects to study some kind of engineering – possibly mechanical. 
And, of course, she expects gymnastics will continue to be a part of her life long after her club and collegiate careers wrap up. 
"I would love to coach part time at a local club," Lauren said. "Passing on my knowledge would be great. And I definitely think my own kids will be in gymnastics. It will be their choice, but I hope one day, they love it as much as I do."
*EDITOR'S NOTE
The Maccabiah Games took place in mid-July after our last issue was published. Lauren Brendlinger pushed through a sprained ankle and sore calf muscle to take a bronze medal on vault. Meanwhile, Team USA took a silver medal overall.