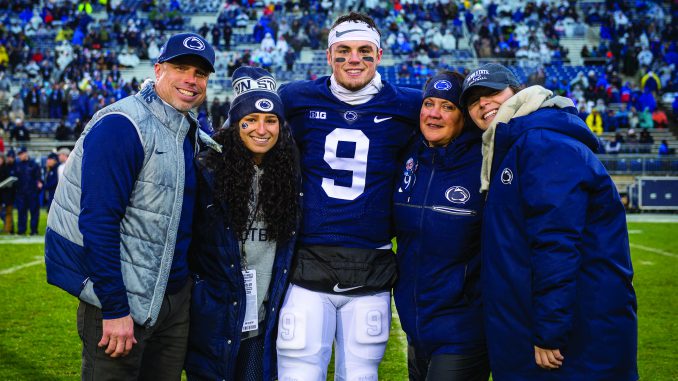 By Chris Wadsworth
Just about everyone in Ashburn knows about Trace McSorley. Star quarterback at Briar Woods High School. Led the Falcons to three consecutive state championships (2010, 2011, 2012). Followed up with a hugely successful college career at Penn State. Big Ten champion (2016). Fiesta Bowl champion (2017). Multiple MVP awards, conference records and school records.
Next up, McSorley, 23, is preparing for the NFL Draft in late April in hopes of launching a professional football career.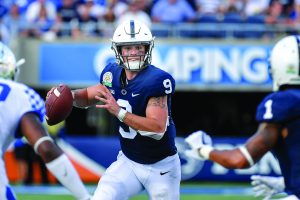 While we may know his football feats, most of us don't know as much about McSorley himself. So we rang him up in Fort Lauderdale, Florida, where he's been training this winter, to ask him some random questions. Some really random questions.
Ashburn Magazine: What is your favorite memory from Briar Woods?
My favorite memory from back in high school is winning the state championship my junior year — the year we went undefeated. A bunch of my best friends were seniors so they were getting ready to move on. It was great being able to celebrate that with them.
What was your hardest class at Penn State?
The toughest class I took was Accounting 475, I think. It was a tax accounting course. There was a lot of detail and lot of looong projects.
Where do you see yourself in 10 years?
In 10 years, hopefully, I'm still playing football, so I have an NFL career going. I like warm weather, so I wouldn't hate being somewhere warm, but I'm open to anything (laughs).
If you could have one wish, what would it be?
To be able to go back and experience some of the times I had with my friends in college, and some of the things with my high school friends. When you're a kid, you don't realize they're going to be gone so fast. I haven't seen some of those guys in a while so to be back together again would be really cool.
What's your most irrational fear?
I would have to go with spiders. They freak me out and I want no part dealing with them.