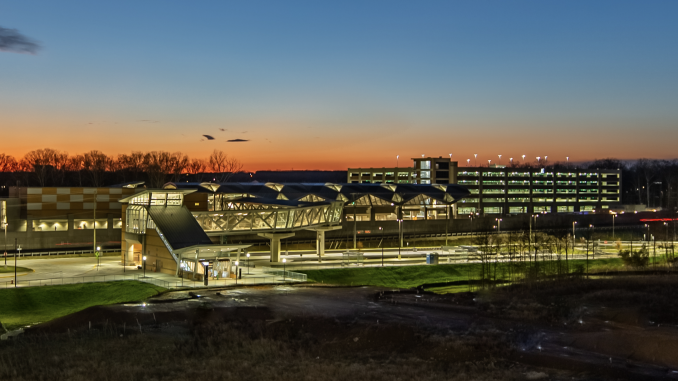 By Joseph Dill
They call it the Silver Line, but it could be a gold mine for Ashburn.
The eagerly anticipated new Metro service is expected to open later this year or early 2021, extending northwest from Reston through Dulles International Airport and along the Dulles Greenway to its terminus in the heart of Ashburn.
With the new commuter line comes a wealth of opportunity for Ashburn — none bigger than the ability to attract major companies to set up shop here. Major companies bring major development and new residents, all of which boosts the tax base, something that has made Loudoun County the envy of other counties across the region and even nationwide. 
And small businesses should benefit, too. Angela Goodman is the owner of Famous Toastery, a restaurant in the Loudoun Station development next to the new Ashburn Station Metro stop. She and her husband, Scott, looked at multiple sites before settling on their current spot. The impending arrival of the Metro was a key factor.
"Our choice of Loudoun Station was 100 percent because of the potential of the location with the Metro and all the development the county had planned for the area," Goodman said.
Indeed, plans for extending the Metro past Dulles International and into Loudoun County date back to at least the 1990s. Early timelines called for the Silver Line extension into Loudoun to open in 2018, but construction delays and changes to stormwater regulations pushed the date back, and the extension should open later this year or early next year.
Goodman says many of the street-level businesses in Loudoun Station would thrive with more foot traffic. She wonders whether her former neighbors, such as Basil Leaf Grill and Firenza Pizza, would have closed if the Metro had been open, bringing thousands of commuters through the area each day.
"The restaurant business isn't full of profits," Goodman said. "It's just a matter of making sure you have enough to hang on until that point."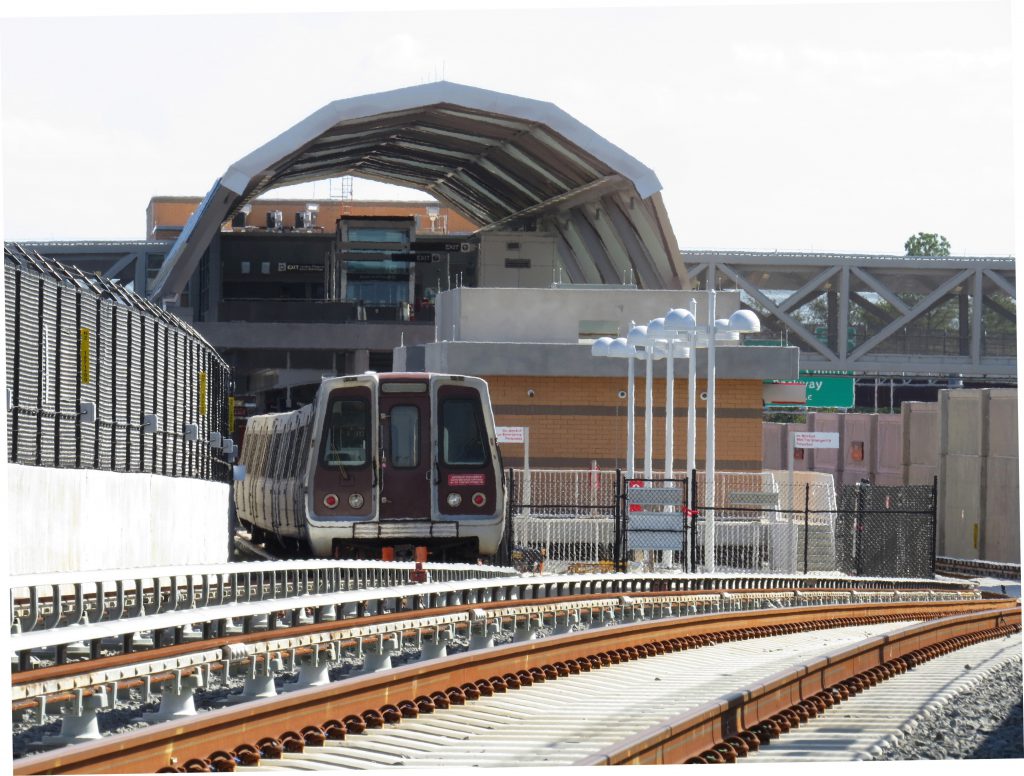 NEW DEVELOPMENT
The projections for the Silver Line's effect are significant. In the wake of a ten-fold population increase in Loudoun County over the past 50 years, the line is expected to be a catalyst for even more growth in the next 20 years.
"We want to make sure we are maximizing our development around our Metro stations. It's a once-in-a-lifetime opportunity to get this right," said Buddy Rizer, the Executive Director of Loudoun County Economic Development.
A study commissioned by Loudoun Economic Development projects the following growth through 2040 as a result of the Silver Line – over and above what would be expected without the extension:
 

4,837 more homes (9 percent increase)

1.4 million more square feet of office development (7 percent increase)

670,000 more square feet of retail development (9 percent increase)

294 more hotel rooms (6 percent increase) 
Although those numbers are for Loudoun as a whole, much of the activity will occur within a mile or so of the new Ashburn Station, which sits between Exits 6 and 7 on the Greenway. Besides the station itself and the tracks running down the middle of the highway, there's development underway or planned on both the north and south sides of the highway near the station.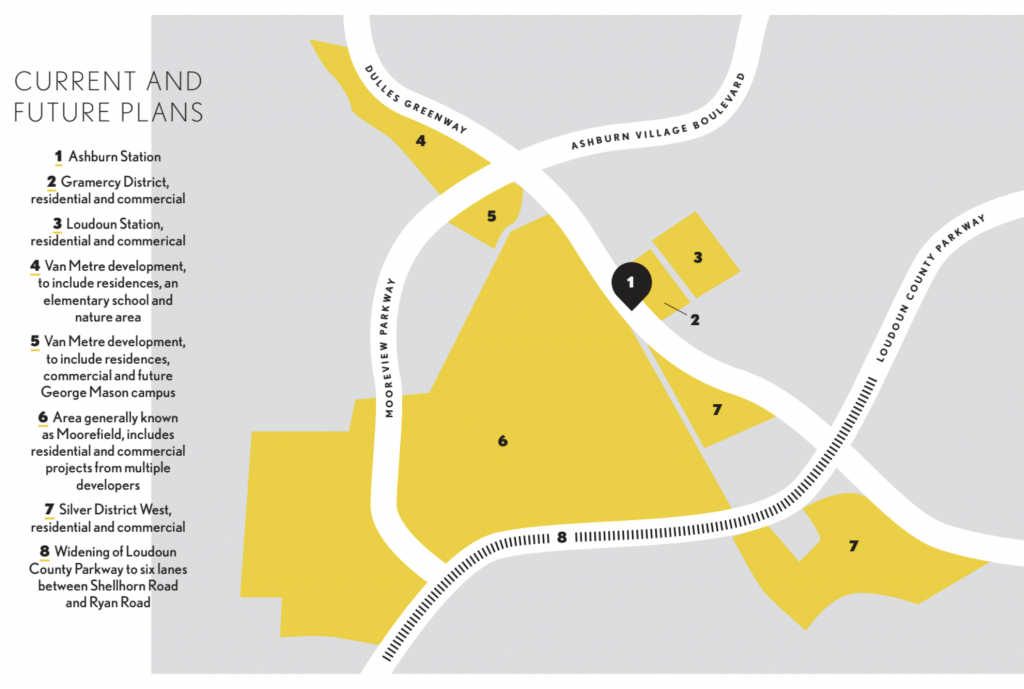 NORTH OF ASHBURN STATION
Loudoun Station was one of the first retail and residential developments specifically built with Metro in mind. The first residents moved in back in 2012. From its streets filled with restaurants, offices and a movie theater, to the new nine-story parking garage, to its very name — Loudoun Station has been waiting some eight years now for the trains and their thousands of passengers to arrive.
Between Loudoun Station and the Greenway is another large parcel of empty land. This is supposed to be the future home of the much-touted Gramercy District  — a huge conglomeration of buildings filled with condos, offices, hotels, retail shops, restaurants and more.
"Our vision is for the Gramercy District to be the densest and most integrated development possible," said Rizer. "We want it to be the absolute hub of residential and commercial growth around Ashburn Station."
SOUTH OF ASHBURN STATION
Hop over the Greenway and a large six-story parking deck has also been built for future commuters. From there, you enter a huge expanse of land — some 600 acres — that is the world of Moorefield. This massive area spans from Loudoun County Parkway to Old Ryan Road. Here, too, plans call for a retail center of shops, offices and restaurants surrounded by schools, parks, single-family homes, townhomes and apartments.
Much of the original Moorefield land has been sold to other developers, but it is all still zoned for mixed use — commercial and residential.
Some of the pieces are already built — the Harris Teeter-anchored Shoppes at Moorefield Village, the Westmoore townhome community and Moorefield Station Elementary School are just three examples. Other pieces are still coming.
Other projects planned in the area south of the Greenway include new townhomes and a new elementary school along Demott Drive, a tract of land earmarked for a future George Mason University satellite campus, and the large mixed-use Silver District West straddling Loudoun County Parkway.
And of course, to service all these new communities and business come new roads. Mooreview Parkway, which opened in 2018, was a major north-south connection linking Broadlands directly to Loudoun County Parkway. Other roads will crisscross the area, including at least two additional roads over the Dulles Greenway, giving drivers more options to get around Ashburn and to and from nearby communities.
"Loudoun is investing hundreds of millions into road and pedestrian transportation near the Metro stations — including parallel roads to the Greenway to connect to Route 28, which connect people to Metro and allow for people to bypass the tolls," said former Broad Run District Supervisor Ron Meyer.
Meyer's district included Loudoun's portion of the Silver Line, and he served on the Northern Virginia Transportation Commission. "Construction to connect Shellhorn Road to Route 28 starts this year, Prentice Drive will be extended, and every community within three miles will have pedestrian and bike access to the stations and the W&OD Trail," he said.
HIGH RISES
Rizer is in a good position to see the big picture when it comes to Metro. He has guided growth and watched as Ashburn has become the world's leading data center hub. And his office at Loudoun County Economic Development is in Loudoun Station — literally a stone's throw from Ashburn Station.
"Twenty years ago, Ashburn was the poster child for an internet boom town," Rizer said. "Now, Metro gives Ashburn and Loudoun County a chance to enter a new phase, with vertical development and an additional lifestyle opportunity."
Did you catch that? Vertical development?
As the Silver Line is completed and the local stations open, one of the biggest changes Ashburn residents can expect are increasingly populated skylines, particularly around the Metro stops.
Currently, the tallest buildings in Loudoun County are around the 12-story mark in Lansdowne. But new projects around the Ashburn Metro station could dwarf that. Comstock, the developer of Loudoun Station, has a building on the books that could be more than 200 feet tall. Rizer says new buildings surpassing 20 stories are coming soon.
"The reason we opted into Metro is the vision of creating a new product type in Loudoun County," Rizer said. "It doesn't help us to have low-rise residential and low-rise commercial around Metro. To realize the real value in it, we need to have density. We need to have tall buildings and lots of residential units and lots of office space for workers. We need an environment that is attractive for businesses and their future workforce."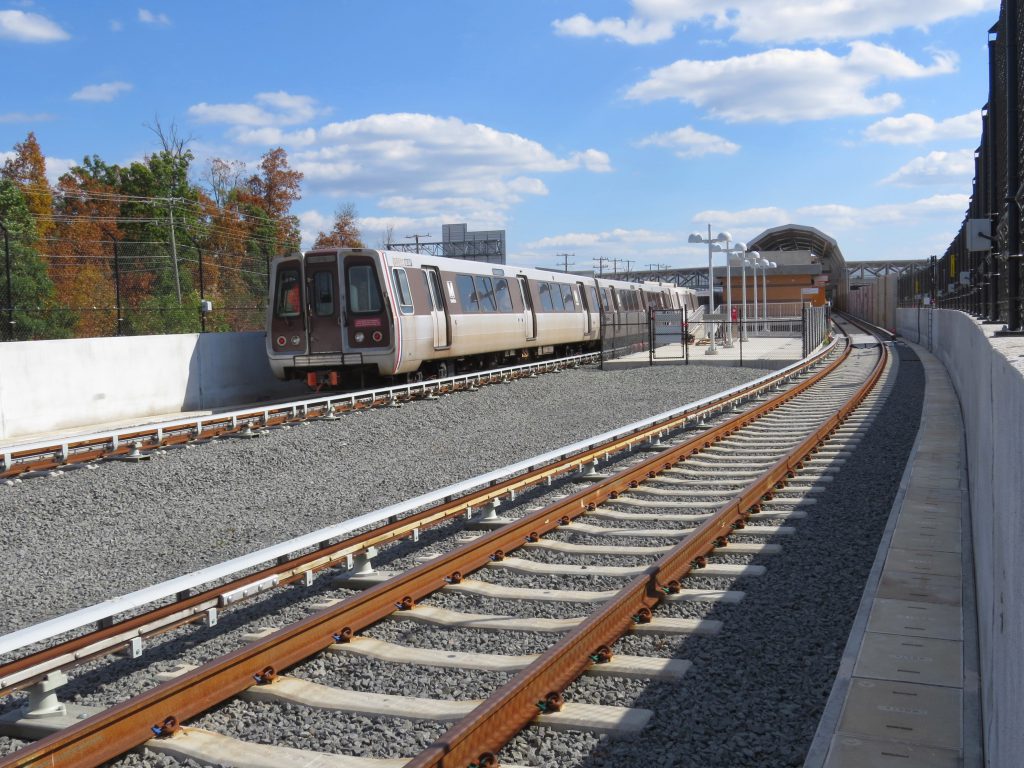 HOME VALUES
Eddie Morris grew up in Northern Virginia. For the past 20 years, he lived in the Oak Hill area of Fairfax County, what he calls "the other side of the airport from Ashburn." Over those two decades, he's watched the changes in Loudoun.
"Every year — the growth in Loudoun, with One Loudoun and the wineries and all these wonderful things — over time, Loudoun didn't seem so far away anymore," Morris said.
So in March 2019, Morris made the leap and moved to Ashburn, into a townhouse in fast-growing Brambleton. A key factor in his decision — the effect of the Silver Line on both the value of home and on his lifestyle.
"I figured that a bump in the value was already priced into the market a little bit. But I do feel as they are finishing it up, there is still some value to be had," Morris said. "It really connects Ashburn with the rest of the DC market. I can drive five minutes, jump on the train and spend the day in Bethesda. It makes Tyson's Corner much closer. It's just super convenient."
For years now, just about everyone who has bought a home in Ashburn has speculated, pontificated and prayed about the effect the Metro would have on home values. The basic gist — being near a mass transit facility with easy access to the greater D.C. area would make already desirable Ashburn even more desirable, giving home values a nice bump.
Is this dream a reality? It appears the answer is yes.
A study by the National Association of Realtors of homes sold between 2012 and 2016 found that the price of homes in areas served by mass transit were up to 24 percent higher than those in areas with no such service.
On top of that, the study also found that homeowners in those areas saw annual transportation savings ranging from $2,500 to $4,400 for a typical household.
Kelly Ettrich is an Ashburn-based Realtor with Century 21 Redwood. She said interest in the Metro has been high among buyers and sellers for years now.
"I believe the impact started immediately after the announcement was made," Ettrich said. "There was an immediate uptick in housing prices, and prices have continued to rise. I don't think it's solely because of the Metro, but that has definitely been a positive factor."
Although Ettrich believes the bulk of the "Metro bump" has already been felt, she said there may be room for small additional increases when the Silver Line actually opens.
Another factor that has driven Ashburn's housing market is that the community suddenly became a real possibility for people who had previously ruled it out as "too far."
"They think it's a more desirable community now because there will be this public transportation," she said. "Even though it's not here yet, they know it's coming."
WORKFORCE
Besides new shopping centers and roads and higher home values, Metro will bring less tangible effects that are still critical to the area.
Loudoun's expensive home prices and high cost of living have made living locally a challenge for many workers. Ask any area restaurant or retail business what their biggest problem is and most will say finding and keeping employees. Much hourly workers — heck, many salaried workers, too — drive here from Leesburg, Sterling and further afield.
"What I expect to get from the Metro is actually an increase in the employment pool," said Famous Toastery's Goodman. "I have employees coming from Culpeper, Bluemont, Purcellville and Hamilton, and maybe two that live close to the restaurant. There is a huge employment pool in the Herndon-Reston-Sterling area that we are missing out on because they don't have a car. I am hoping the Silver Line will bring more of those type of employees to me."
On the flip side, another potential big benefit to the arrival of the Silver Line could be more major employers locating here. This benefits the tax base as well as residents who might find jobs in the county instead of heading east on the Greenway every morning.
"Our entire strategy is to make Loudoun a jobs hub," Meyer said. "Major companies and governments want to move to Metro stations with vibrant town centers and access to nearby housing for their employees — that's exactly what we've planned for in our 2019 Comprehensive Plan."
He noted that U.S. Customs and Border Protection is bringing 3,700 new jobs to Quantum Park on Loudoun County Parkway near the Ashburn Station.  "More employers in Loudoun means shorter commutes for our residents." 
The arrival of the Silver Line in Ashburn has been brewing for decades, in the works for years and is finally here — probably just months away, even if the actual opening date is pushed back. 
Simply stated, it will be one of the biggest things to ever happen in Loudoun County.
The changes discussed here — new homes, new businesses, new roads, new workers — these are just the most obvious of thousands of impacts big and small — the proverbial pebble in a pond.
"Metro has the opportunity to be a transformational occurence in Loudoun's history," Rizer said. "When you look at everything that has come before — from the arrival of Dulles Airport to the arrival of AOL, which brought the fiber which brought the data centers … I think now the arrival of Metro is a third major economic driver that will set Loudoun apart for years to come."
Joseph Dill is a journalist with more than 25 years of experience, including 13 in his native Wisconsin. He lives in Sterling with his wife, Carolina, and twin sons, Niko and Issac.
Photo at top by Andrew Sample of Andrew Sample Photography.
==========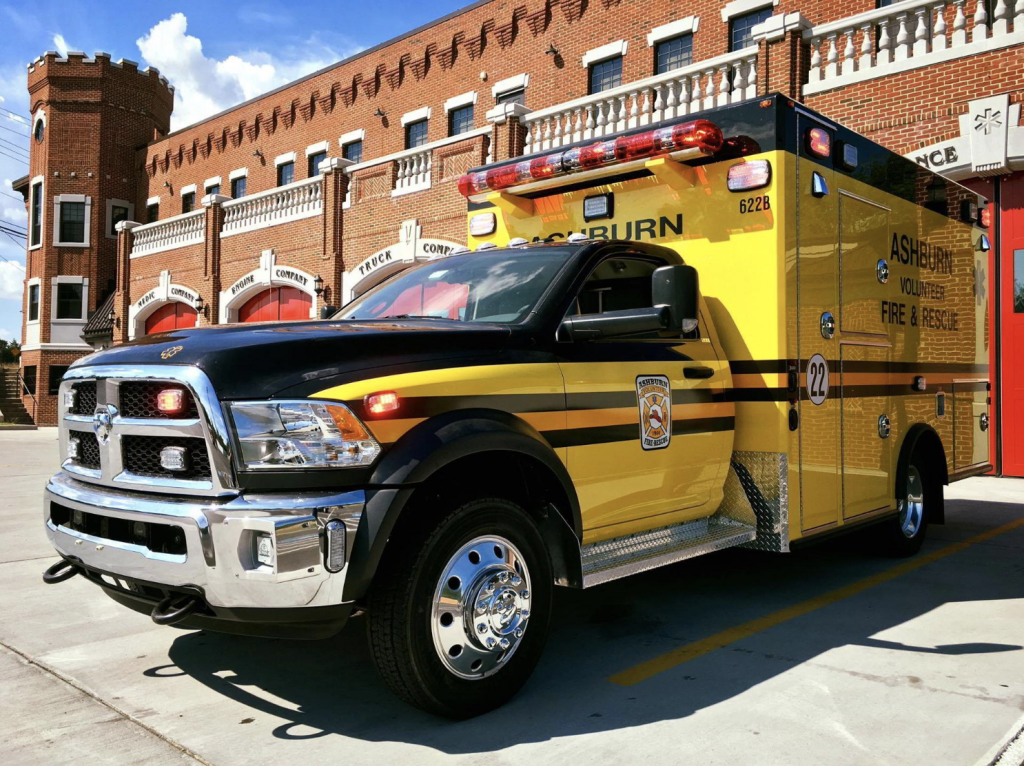 Local Sheriff's Office, Fire Departments Prepare for Metro As Well
One of the old chestnuts of mass transit is that when it expands into a new neighborhood, it brings crime. Many of us have probably heard it at cocktail parties and cookouts. Criminals will ride the rails to Ashburn, commit crimes, and then flee via Metro.
Is it true?
No one knows for certain, but academic studies have shown little to no correlation between new mass transit stops and crime.
A study in Denver in 2006 analyzed crime patterns near stations on that city's light rail transit system and found no increase in crime. A 2009 study in San Diego found the expansion of that community's Green Line had no significant effect on crime rates or the distribution of crime.
Still, every community is different, and every mass transit system is different, so what will happen here remains to be seen. Nevertheless, the Loudoun County Sheriff's Office has been preparing.
"Over the past five years, the Loudoun County Sheriff's Office has been coordinating with the WMATA [Washington Metropolitan Area Transit Authority] and has partnered with multiple jurisdictions who have end-of-the-line stations to determine and anticipate the impact they had in the area when the new station opened," the Loudoun County Sheriff's Office said in a statement. "We are preparing to add personnel to our community resource units in Ashburn and Sterling to specifically deal with the Silver Line and surrounding parking areas and neighborhoods."
It's not just police who have to be ready.
Imagine there's an emergency on a train when it's high on the tracks between stations. The Metro brings new challenges for fire and rescue personnel. Local departments have been preparing for years.
"The biggest concern is that powered third rail," said Chief Miguel Quijano of the Ashburn Volunteer Fire & Rescue Department.
Indeed, the electrified rail that powers trains is an ever-present danger to anyone working on or around tracks. So, Ashburn and other local fire departments have a new piece of equipment called a WSAD, or Warning Strobe Alarm Device. They attach it to the third rail, and it tells them whether power is flowing through it. If the rail were to suddenly power back up after it had been turned off, a loud alarm would sound.
The local fire training center in Leesburg has had practice rails and train cars for several years.
"We've gone through training not just on the tracks but how to work with the actual train cars as well," Quijano said. "We have procedures for how to force doors open, or access the cars from the front, or the back or the side."
Interestingly, fire crews in all parts of Loudoun County are trained for incidents on Metro, even if the rail line comes nowhere near their jurisdiction. That's because crews are regularly called in as backup and support during incidents, so every firefighter needs to be ready for any situation in the county.
==========
WHAT'S IN A NAME?
There's an interesting backstory to the names of the two Metro stations in Loudoun County proper — specifically the "Loudoun Gateway" station by Route 606/Old Ox Road and the "Ashburn Station" here in Ashburn.
Metro collaborates with local leaders on the names but ultimately makes the final decision. With the Silver Line, Metro chose the names that Loudoun County requested. The county wanted the first station after Dulles International to be the "gateway" to the county, thus Loudoun Gateway.
Ashburn Station was a no-brainer and also, there was reportedly a desire to not endorse one surrounding project over another. So, the retail and residential development on the north side may be "Loudoun Station," but the station itself is "Ashburn Station."
Meanwhile, at one time, the large development on the south side was known as "Moorefield Station." However, once Metro settled on the name "Ashburn Station," Moorefield Station quietly dropped the word "station" from its name and now the area is simply known as "Moorefield."
But we will forever have Moorefield Station Elementary School, a school named after a station that never existed.