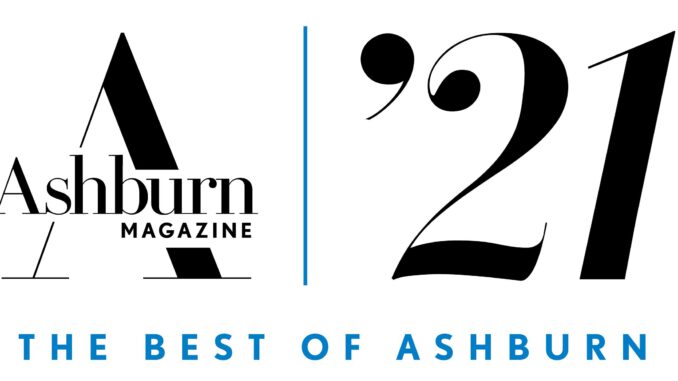 One year ago, as we launched Ashburn Magazine's inaugural Best of Ashburn survey, the community was just coming to grips with the early days of the COVID-19 pandemic. It proved to be a trial by fire for many, but from the hottest fires come the strongest metals. Today, many Ashburn residents and businesses have found new strength and new purpose. With what we hope is the wind at our back, we have once again conducted our annual Best of Ashburn survey. We logged more than 60,000 votes cast by nearly 10,000 readers. It was a fantastic turnout that led to a fantastic list of people, places and businesses that are truly the Best of Ashburn.
AROUND ASHBURN
Date Spot 
Ahso Restaurant
Event Venue      
Clyde's Willow Creek Farm
Favorite Local Celebrity       
Patton Oswalt
Favorite Park     
Ashburn Park (Dinosaur Park)
Place of Worship        
Brambleton Presbyterian Church
Worship at Legacy Elementary School: 22995 Minerva Drive, Ashburn, 20148                                Church Office: 42395 Ryan Road, Suite 112, PMB 633, Ashburn, 20148
www.brambletonchurch.org
571-260-0635
Our humble thanks to Ashburn Magazine readers. We are honored that Brambleton Presbyterian Church is a trusted member of our community. For the past 15 years, we have been on a spiritual journey learning how to build faith that makes a difference — not only in our lives but also in our community. We are also dedicated to bringing people from all faith traditions and backgrounds together in acts of compassion. No matter if you are seasoned in your faith or just beginning to explore it, we invite you to join us.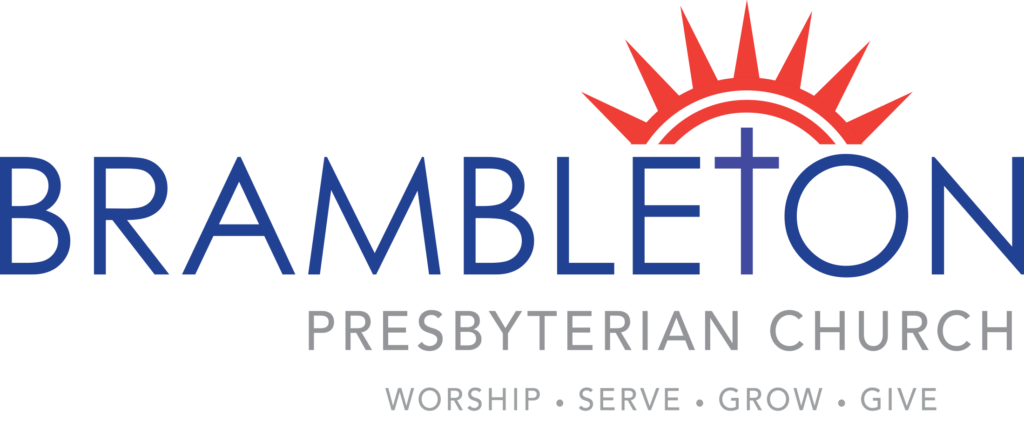 Place To Work   
Long & Foster, One Loudoun
20396 Exchange Street, Ashburn, 20147
www.longandfoster.com/Office/LongandFosterOneLoudounAshburnVARealty-102275        
703-724-9494
Long & Foster's One Loudoun office is honored to be this year's winner in the Best of Ashburn Best Place to Work category. We would like to express our sincere thanks to the community and to readers for your support. At the One Loudoun office — home is here — at our office, in our community, in our backyard. Our positive team office environment shows in all we do. Whether you're buying, selling or renting, the team at Long & Foster at One Loudoun is here for you. We'll be your trusted advisor, your experienced negotiator and your skilled house hunter – working for you every step of the way on your journey home.
Preacher    
Father Nicholas Barnes, St. Theresa Catholic Church
Senior Living Facility   
Ashby Ponds
21170 Ashby Ponds Boulevard, Ashburn, 20147  
www.ericksonliving.com/ashby-ponds  
800- 839-3496
Residents of Ashby Ponds often refer to the community as a "small town under one roof" for the wealth of amenities, all connected through climate-controlled walkways. High demand for the all-inclusive senior lifestyle prompted Ashby Ponds to add new amenities and new apartment homes to the campus. Ashby Ponds boasts 10 restaurants as well as fitness centers, all-season pools, a day spa and a fully staffed medical center. Assisted living, memory care and nursing care are also available on site. It's no wonder Ashby Ponds is the area's most sought-after address for active retirement living. Visit AshbyPonds.com for your complimentary brochure.
ARTS & ENTERTAINMENT
Artist
Audrey Veloce
Author      
Braden Quinlan
Music Shop        
Mintons Academy of Music
21690 Red Rum Drive, #157, Ashburn, 20147      
703-723-1154
AUTOMOTIVE
Auto Dealership
Lindsay Volkswagen
22455 Lindsay Cars Court, Sterling, 20166    
703-810-7760
Lindsay VW is proud to serve the Loudoun community. We opened our Dulles location in 2004 and have enjoyed many wonderful successes. Our parent company, the Lindsay Automotive Group, has been serving the DMV since 1949 and has a tradition of achieving accolades from our brands as well as our amazing clients. Every team member we hire shares our passion for providing customer service that is unmatched by any competitor. Whether you're shopping for a vehicle or need an oil change or just a cool keychain, we look forward to demonstrating the "Lindsay Difference" via phone, email, text or in person! Check us out at LindsayVW.com.
Auto Repair Shop       
Virginia Tire & Auto
One Loudoun, 44705 Wellfleet Drive, Ashburn, 20147 
Ashburn Farm, 43781 Parkhurst Plaza, Ashburn, 20147 
Broadlands, 43180 Southern Walk Plaza, Ashburn, 20148
Dulles, 44285 Ice Rink Plaza, Ashburn, 20147     
VAtire.com
855-425-3677
Thank you for supporting Virginia Tire & Auto in the 2021 Best of Ashburn contest. We've been helping take the stress out of car care since 1976, and we're proud to offer our automotive repair and tire services to the Ashburn area. Our clean, professional shops offer comfortable waiting rooms, ASE Certified Technicians, loaner cars, state-of-the-art equipment and more. Any make, any model, any job — we're all your car needs. Call us or schedule an appointment online for service.
Carwash   
Ashburn Car Wash
Tire Store  
Virginia Tire & Auto
One Loudoun, 44705 Wellfleet Drive, Ashburn, 20147 
Ashburn Farm, 43781 Parkhurst Plaza, Ashburn, 20147 
Broadlands, 43180 Southern Walk Plaza, Ashburn, 20148
Dulles, 44285 Ice Rink Plaza, Ashburn, 20147     
VAtire.com
855-425-3677
(See write-up, Auto Repair Shop)
BEAUTY & WELLNESS
Barber Shop       
Current Salon
44714 Brimfield Drive, Ashburn, 20147      
703-724-9444
(See write-up, Hair Salon)
Esthetician
Kerri Preast, KP Beauty
19945 Riverside Commons Plaza, Suite 2, Ashburn, 20147
kerripreast.glossgenius.com
571-271-2962
Kerri Preast was born and raised in Ashburn and loves this area. She attended school in Reston for her Basic and Master Esthetics education and training and continues to excel in her field. During the past few years, her focus has been on growing a loyal clientele throughout Loudoun County. She is extremely blessed and proud to be running her own business in such an amazing area — and beyond grateful for being voted Best Esthetician.  She has been a licensed esthetician for five years and specializes in lash, brow and skin services. Her studio is in the Sola Salons next to the Oak Health Club in Ashburn.
Hair Salon 
Current Salon
44714 Brimfield Drive, Ashburn, 20147      
703-724-9444
Current Salon aims to create a warm, personal experience for every client, every time. The Current Salon difference can be seen within each well thought-out detail — making each of our clients confident in knowing they have our full attention. That sentiment goes for clients as well as team members. Each stylist is encouraged to continue investing time, energy and training in order to bring the most innovative styles and techniques to our clients.

Nail Salon 
Beauty Bar & Spa
Spa  
Radiance Salon & Medi-Spa
43150 Broadlands Center, Ashburn, 20148                                        
19305 Winmeade Circle, Leesburg, 20176  
gotoradiance.com       
703-423-4600
Experience Radiance! It is our mission to enhance each client's natural beauty
with the most advanced cosmetic and medical procedures that include all of the services of a traditional salon and a cutting-edge medical spa. Our energetic team of highly trained technicians and fully-accredited medical professionals customizes your beauty plan with refined salon finishes and anti-aging treatments to achieve your personal objectives. Experience an upscale and inviting spa atmosphere where each client is treated as a favored guest and their expectations are surpassed.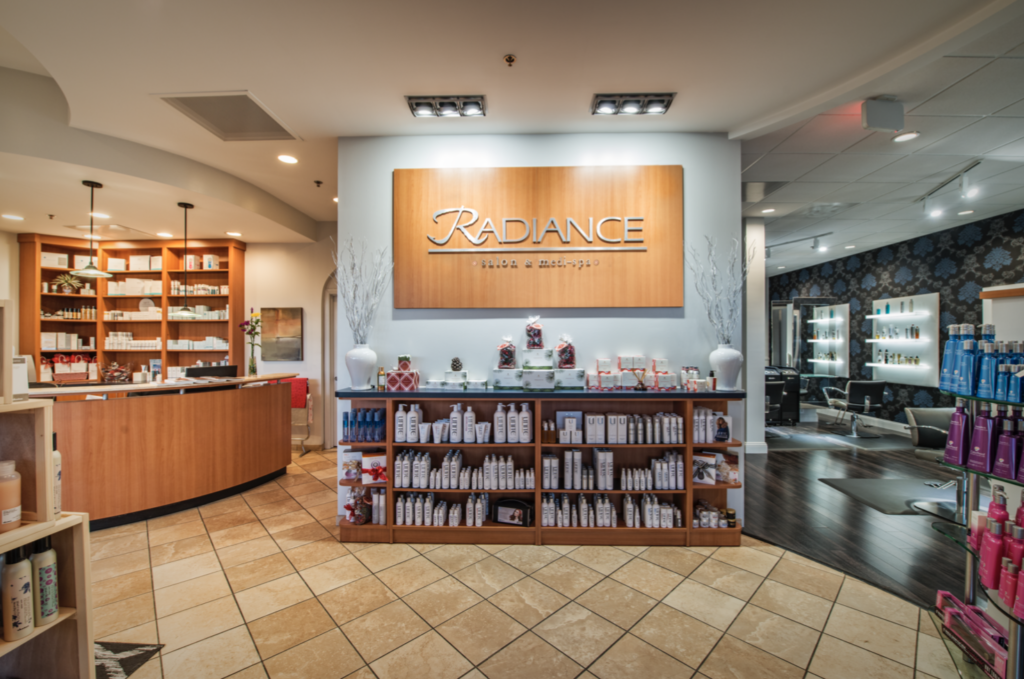 Tanning Salon    
Palm Beach Tan
 CHILDCARE & EDUCATION
After-School Program 
Russian School of Mathematics 
21021 Sycolin Road, Unit 55, Ashburn, 20148
11250 Roger Bacon Drive, #19, Reston, 20190
571-306-2355
The Russian School of Mathematics is an after-school K-12 math enrichment program with locations in 11 states and a virtual classroom. Recently featured on NPR and in The Atlantic as one of the key players in the "Math Revolution," RSM has been ranked one of the best schools in the world by the Johns Hopkins Center for Talented Youth. RSM helps children of all levels build a solid math foundation and develop the critical-thinking and problem-solving skills that will prepare them for the future. Visit our website at RussianSchool.com.

Childcare/Preschool/Daycare      
Chesterbrook Academy (Brambleton)
Music Instruction       
Linda Cirba with StageCoach Theatre Company
Owner of Sova-Studios
www.lindacirbamusic.com
703-646-0396
Private School   
Primrose School at Moorefield Station
43345 Bissell Terrace, Ashburn 20148       
www.primrosemoorefieldstation.com   
703-726-9306
At the Primrose School at Moorefield Station, our vision is to deliver the best and most trusted early childhood education and childcare for our families. Our mission is to enable our families to achieve balanced success in learning and life for their children by consistently delivering innovative, high quality early education and childcare services. We encourage and support our teachers to be the very best at providing our services and achieve excellence in teaching. We provide a safe environment in which children are nurtured and encouraged to achieve active minds, healthy bodies and happy hearts. We believe who children become is as important as what they know.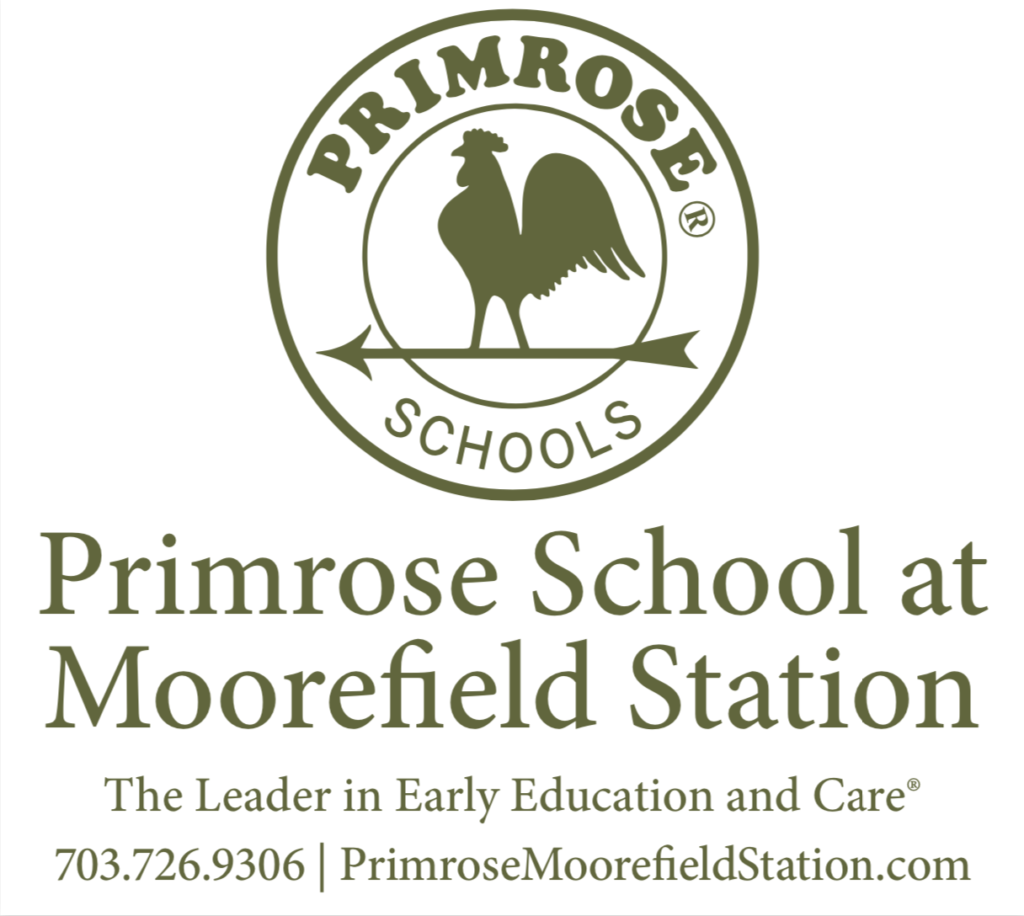 Summer Camp
Primrose School at Moorefield Station
43345 Bissell Terrace, Ashburn 20148       
www.primrosemoorefieldstation.com   
703-726-9306
(See write-up, Best Private School)
Teacher — Elementary School     
Erin Levy, Steuart Weller Elementary
Teacher — Middle School   
Dave Stephenson, Farmwell Station Middle School
Teacher — High School
Jason Augustowski, Riverside High School
Tutoring Service
Turbo Tutoring
DINING
American Cuisine        
Ahso Restaurant
Asian
Saigon Outcast
44921 George Washington Boulevard, Ashburn, 20147
www.saigonoutcast.com     
703-258-6562
Saigon Outcast is a mash-up of our Vietnamese heritage and our American upbringing, presenting you with an East-meets-West menu and a boisterous atmosphere to match. We add a new twist to fast-casual dining – order at the counter, pour yourself a drink from our unique self-serve beverage wall with over 30 taps of beer, wine and sake, then grab a table, and partake in good times with good people. There's no pretense here – let your hair down, chow down, imbibe and just be yourself. We're sure our spin on timeless classics will satisfy your cravings for Asian cuisine.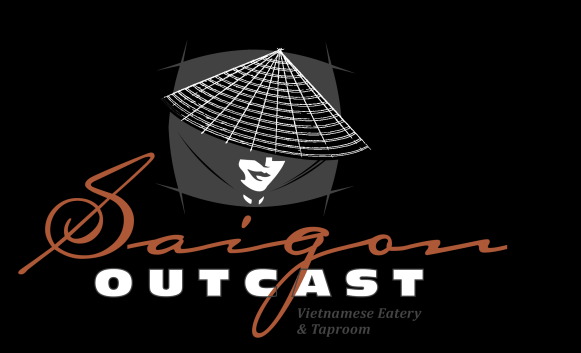 Bakery & Pastries       
The Difference Baker
20937 Ashburn Road, Suite 130, Ashburn, 20147
571-831-3988
Bar   
Ahso Restaurant
Bartender
Phil Duong, Ahso Restaurant
Brewery or Distillery  
Lost Rhino Brewing Company
Coffee Shop       
Blend Coffee Bar
Deli/Sandwich Shop   
Greek Unique
44632 Guilford Drive, No. 107, Ashburn, 20147  
703-723-8645
At Greek Unique, our food is authentic to our Greek heritage, but being first-generation Greek-Americans we have taken the traditional cuisine to a whole new level with what we call "Greek Fusion." New twists on old classics alongside an array of traditional Greek dishes mean there is something for everyone at Greek Unique. And we refuse to compromise on quality at our restaurant. That's why we source our fresh ingredients from local farmer's markets. Mixing it up and giving a new twist to Greek food, that's Greek Unique! Opa!
Family Restaurant      
Blue Ridge Grill
Fine Dining
Ahso Restaurant
Hamburger/Cheeseburger  
Burger 21, Loudoun Station
Ice Cream or Frozen Yogurt Shop 
Bruster's Real Ice Cream
Indian/South Asian     
Saffron Indian Cuisine
Italian       
Scotto's Rigatoni Grill
Local Curbside Service 
Londa's Laboratory – Yolanda Latimer
londaslaboratory.com
Provides virtual cooking lessons and bi-weekly curbside
yolanda@londaslaboratory.com
Local Food Truck
Ford's On The Road
Mexican and Southwestern
Parrando's Tex-Mex Grill
Outdoor Dining
Clyde's Willow Creek Farm
Pizza
Scotto's Rigatoni Grill
Seafood    
Ford's Fish Shack
Waiter/Waitress
Clay Cohen, Ahso Restaurant
Wings       
Buffalo Wing Factory
HEALTH & MEDICAL
Alternative Medicine Provider     
Firefly Acupuncture and Wellness
20600 Gordon Park Square, No. 130, Ashburn, 20147  
FireflyAcuAndWellness.com
703-263-2142
Chiropractor      
Core Concepts Chiropractic by Roselle
42882 Truro Parish Drive, Suite 207, Broadlands, 20148    
703-723-4178
Dental Practice/Group       
First Impression Dental
43810 Central Station Drive, Suite 100, Ashburn, 20147
www.ashburndentaloffice.com     
571-465-2114
First Impression Dental has been family owned and operated in Loudoun County since 2012. Dr. Carter Reeves is a second-generation dentist who began pursuing dentistry at age 12. Watching his father's compassion, expertise and professionalism gave him inspiration to become an ethical and caring doctor. Dr. Elizabeth Ramsey, the creative mind behind the principles at First Impression Dental, has served in the community in various philanthropic capacities for more than 20 years. Both graduates of Virginia Tech and the Medical College of Virginia, the Ramsey-Reeves principles are evident in the care and grace they share with those around them. Thanks for voting us Best Dentists in Ashburn! We are truly honored to serve in this community.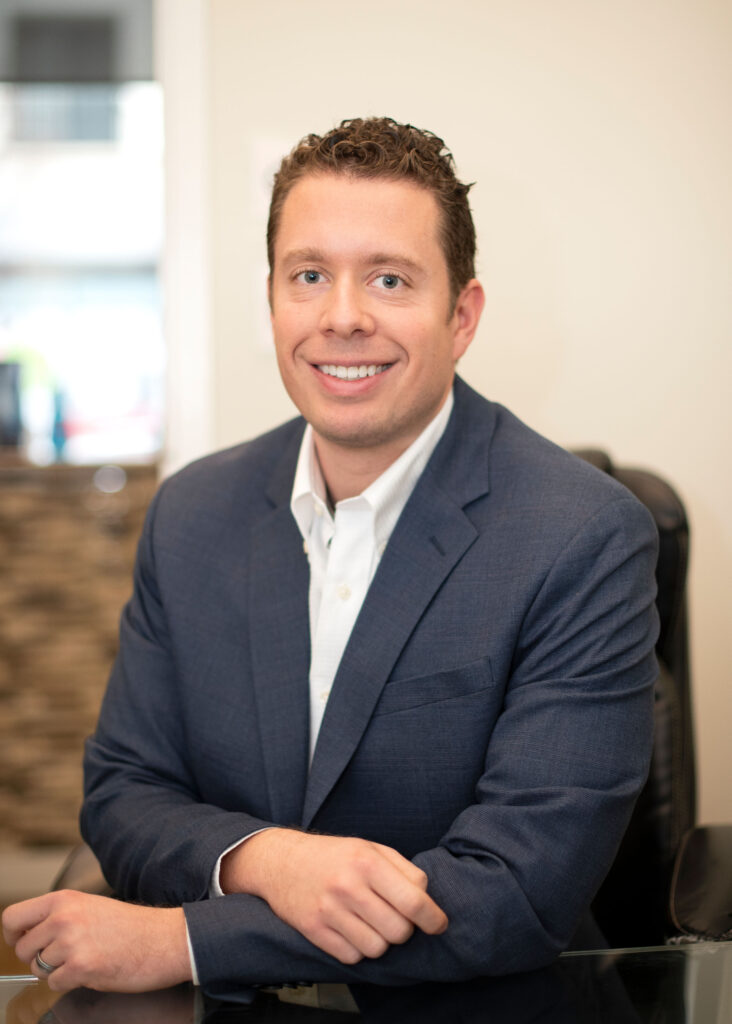 Dentist
Dr. Carter Reeves, First Impression Dental
43810 Central Station Drive, Suite 100, Ashburn, 20147
www.ashburndentaloffice.com     
571-465-2114
(See write-up, Dental Practice/Group)
Dietitian   
Taylor Mras, Right Thyme Nutrition
Eye Doctor
Dr. Stacy Jaffe, Associates in Eye Care  
General Practice/Group      
Broadlands Family Practice
General Practitioner
Dr. Jeffrey Cohn, Broadlands Family Practice
Orthodontist     
Dr. Neal Kravitz, Kravitz Orthodontics
Pediatric Practice/Group     
Ashburn Pediatrics
Pediatrician
Dr. Cindy Kim, Capital Area Pediatrics
Plastic Surgeon  
Dr. Timothy Mountcastle
Psychiatrist/Psychologist/Counselor    
Ashburn Psychological & Psychiatric Services
44095 Pipeline Plaza, Suite 204, Ashburn, 20147
ashburnpsych.com      
703-723-2999
We are thrilled to be recognized by Ashburn Magazine readers as the best mental health practice in Loudoun County this year! Since 2005, we have been dedicated to excellence in psychological and psychiatric practice by offering our community a wide array of diagnostic testing, psychotherapy, medication and consultation services for children, adolescents, adults and families. At APPS, we effectively integrate the most recent advances in psychology and psychiatry with time-tested treatment approaches. We offer you the expertise you expect from a leading clinical practice in a supportive, nurturing and therapeutic environment. We thank you for your support and for entrusting your care to us.  
HOME & GARDEN
Carpet Care       
Ty's Carpet Cleaning
Interior Design Services       
Revitalize Design by Val Valdez
Maid/Cleaning Service        
The Cleaning Authority
thecleaningauthority.com/leesburg       
571-291-9954
Moving Service  
My Guys Moving & Storage
45726 Elmwood Court, Sterling, 20166       
MyGuysMoving.com   
703-406-9605
Mowing/Lawncare     
Rock Water Farm Landscapes & Hardscapes
24778 James Monroe Highway, Aldie, 20105      
rockwaterfarm.com   
Office: 571-918-9454    
Rock Water Farm is a landscape design, build and maintenance business serving clients throughout Northern Virginia. We provide a full-service solution that includes everything from stone patios and fireplaces to swimming pools and beautiful landscapes. Our professional installers are proud to offer innovative design, superior products and a caring, professional attitude every step of the way. Whether a large estate or a neighborhood house or townhome, our goal is simple. We want you to have a property you can be proud of and have more time to spend doing what you really love.
Pest Control       
PestNow
22395 Powers Court, Sterling, 20166
pestnow.com     
877-284-2466
PestNow is a part of Ashburn. More than 20 years ago, four young men grew up here with a dream. They started their company by performing all of the work themselves and now have one of the largest pest control companies in the United States. The roots of their success are buried deep within Ashburn — it is their home. As part of the community, they share a vested interest in its safety and success. All of the work they perform, from termites and ants to bats and wildlife, they take care of it because this is their community, too! Thank you, Ashburn, for recognizing us!

PETS
Pet Boarding      
Olde Towne Pet Resort
21460 Squire Court, Sterling, 20166  
www.oldetownepetresort.com     
888-475-3580
There's no place like home, but with the love and attention we devote to the pets in our care, a stay at Olde Towne Pet Resort is as close as it gets. Your pets are part of your family, and our family too. Our care includes 24/7 staffing, premier spacious suites, and features such as webcams, sound proofing, filtered auto-fill water dishes and a hospital-grade air system. With resort-quality boarding and activities such as day camp, swimming and cardio exercise, we offer the best in safe, secure, fun! From thoughtful creature comforts to extra cuddle time, every stay at Olde Towne Pet Resort is the closest thing to being at home.
Pet Grooming    
Woofie's
Pet Store  
DogGone Natural
44031 Ashburn Shopping Plaza, No. 287, Ashburn, 20147           
21 Catoctin Circle NE, Leesburg VA 20176       
www.doggonenatural.com  
Ashburn: 703-858-1112
Leesburg: 571-291-3970
Veterinarian      
Stream Valley Veterinary Hospital
42902 Waxpool Road, Ashburn, 20148       
703-723-1017
PROFESSIONAL SERVICES
Accountant        
Frank Stitely
Attorney   
Ben Fitzgerald
Bank
PNC Bank
Financial Advisor        
Steve Salley, Salley Wealth Management
Insurance Agent/Broker      
David Hillelsohn
Travel Agency    
Pineapple7 Travel
 REAL ESTATE, CONSTRUCTION & HOME IMPROVEMENT
Architect   
Marc O'Grady Design
Countertops      
Granite Center
Electrician
Mister Sparky Electric
21730 Red Rum Drive, No. 182, Ashburn, 20147
571-367-7713
Flooring Company      
Loudoun Valley Floors
20700 Loudoun County Parkway, No. 156, Ashburn, 20147
129 North Bailey Lane, Suite C, Purcellville, 20132                   
www.loudounvalleyfloors.com     
Purcellville 540-324-4111  
Ashburn 703-724-4300  
Carpet Care 540-338-4300
Loudoun Valley Floors and Loudoun Carpet Care take pride in every customer outcome. For 30 years, we've pledged to the best of our ability to complete every project on time, with the highest quality workmanship, exactly as expected. As your hometown source for world-class flooring, you'll find the area's broadest selection of flooring products and quality installation. Plus, we'll help you keep them looking their best. You can expect exceptional attention to your needs, along with honest advice about the products we offer.
Sales and installation of carpet, hardwood, luxury vinyl tile and laminate

Hardwood floor restoration

Carpet, upholstery and ceramic tile cleaning

Hardwood floor buffing

Repairs and maintenance
Handyman/Home Services  
JP Handyman Services LLC
43831 Glenhazel Drive, Ashburn, 20147     
www.jphandymanservicesllc.com
703-987-1688
John  grew up under the talented influence of his dad and grandpa, doing home projects. His grandpa is a master woodworker and taught John how to do fine woodworking along with many other skills. He spent several summers with his youth group in Kentucky repairing homes for those in need. Our business is based on the belief that our customers' needs are of the utmost importance. As a result, a high percentage of our business is from repeat customers and referrals. We have been improving homes and offices in the Northern Virginia area since 2006 with high quality service and customer satisfaction. No job is too small! 
Homebuilder     
Van Metre Homes
43045 Van Metre Drive, Suite 200,  Ashburn, 20148    
vanmetrehomes.com
703-348-5800
Founded in 1955, Van Metre has built homes in Northern Virginia for more than 65 years. As the No. 1 homebuilder in Loudoun County, we know the area and its people. Because our homeowners are neighbors and friends, we are constantly reminded of our work's impact on the shared community. Van Metre Homes owns and actively manages every aspect of design, construction and delivery for the new homes we sell. Recognized for our longstanding commitment to philanthropic work, Van Metre continually invests in making Northern Virginia a better place by giving our time, energy and resources to the people we serve.

HVAC Company 
Falcon Heating & Air Conditioning
42731 Trade West Drive, Sterling, 20166    
703-450-7777
Falcon Heating & Air Conditioning Inc. was founded more than 30 years ago with a vision to provide superior customer service to residents in the community. We are one of the most recognized heating and air conditioning contractors, having amassed more than 30 awards and having built our reputation on the foundations of quality engineering, design efficiency, superior equipment, a smooth flow of operations and timely and efficient service. Falcon is proud to continue to serve our local residents to the best of our abilities. Your comfort is our top priority and your happiness our guarantee. Thank you for voting for us and for recognizing our service to the community!  
Landscape Consultant
Rock Water Farm Landscapes & Hardscapes
(See write-up, Mowing/Lawncare)
Mason/Decks    
Joseph Condie, Landscape Associates Inc.
Painting Company      
Brush Strokes Painting & More
Plumbing Company    
M.E. Flow Inc.
12 Cardinal Park Drive, Leesburg, 20175     
703-840-2170
Thank you, Ashburn, for voting M.E. Flow the Best Plumbing Company! M.E. Flow is family owned and operated and committed to carrying on the family tradition of excellence for our customers and employees. Since 1951, we've been dedicated to always providing the best in service and satisfaction. Plus, we do more than fix heating, cooling, and plumbing problems. With our service agreements, we help you prevent problems! Visit us online at www.meflow.com.
Real Estate Agent       
Christine LeTourneau / Long & Foster One Loudoun
20396 Exchange Street, Ashburn, 20147    
Office:  703-724-9494
Cell: 703-402-8024   
Roofing Company       
Gutterman Services
45888 Woodland Road, Sterling, 20166
guttermanservices.com
703-430-4420
In 1986, siblings Chris, Ann and Sara Pauly started Gutterman Services in their parents' basement in McLean. 35 years later, over 40 Gutterman Services experts work out of their own facility in Sterling. In that time, they have completed more than 25,000 exterior remodel jobs and over 100,000 service calls to homes across Northern Virginia and the Washington area. Gutterman Services offers an array of residential and commercial exterior services, including gutter cleaning and installation, roof repair and replacement, power washing, deck  restoration, major renovations and much more.  From assessment through design to implementation and ongoing maintenance, their highly reputed and award-winning team is considered a one-stop solution for all property exterior needs. 
RECREATION & FITNESS
Dance Studio     
Ashburn Academy of Dance
21690 Red Rum Drive, Suite 172, Ashburn, 20147        
703-723-8089
Fitness Center/Gym   
Row House
44185 Ashbrook Marketplace Plaza, Suite 140, Ashburn, 20147
www.therowhouse.com/location/ashburn     
703-260-8380
Golf Course
1757 Golf Club
Martial Arts       
Gracie Barra Brazilian Jiu-Jitsu
Personal Trainer
Diana Paul, Diana's Fitness Lab LLC    
21690 Red Rum Drive, No. 107, Ashburn, 20147 
703-479-9861
Yoga/Pilates Studio    
Club Pilates
SHOPPING
Consignment/ Thrift Store  
Hope's Treasures, Good Shepherd Alliance
Jewelry/Accessories   
AQ Jewelers
Miscellaneous Local Retail Store       
Sterling Restaurant Supply
20412 Bashan Drive, Ashburn, 20147
SterlingRestaurantSupply.com      
866-612-1777
Retail Center     
One Loudoun
Specialty Store/Gifts  
Zazu Gifts
20070 Ashbrook Commons Plaza, No. 183, Ashburn, 20147  
ShopZazu.com   
703- 858-9298
Sporting Goods Store 
Potomac River Running