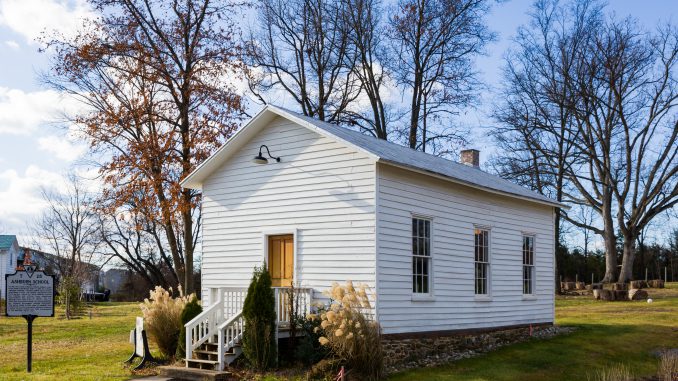 By Sarah Smith
When Loudoun School for Advanced Studies founder Deep Sran requested an Uber ride one day in September, he had no idea that — after several years — one of the biggest projects of his life was about to come full circle.
Five years earlier, Sran had set out to find a new location for the Loudoun School for Advanced Studies. His school was then known as the Loudoun School for the Gifted and was in a street-level office park off Loudoun County Parkway.
After looking around the area, Sran stumbled upon a nearly empty piece of land on Ashburn Road. The only thing there was what appeared to be an old shed. But that shed was actually the Ashburn Colored School, a one-room schoolhouse used by African-American students in Loudoun County from the late 1800s through 1958.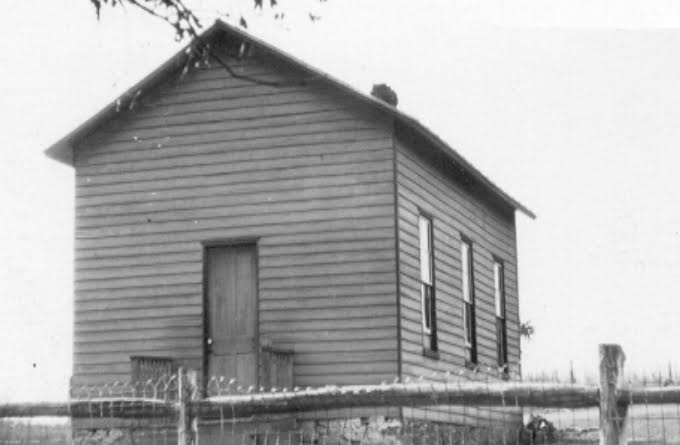 Sran bought the property and began planning to build a new dream facility for his school while also restoring the Ashburn Colored School.
"The [Ashburn Colored School] embodies something I've always tried to embody — justified optimism. Things aren't great, but with effort and time, things can be better," Sran said. "I don't know if there is another site like this in Northern Virginia. It is really a significant site for African Americans in the county from the 1880s and onward."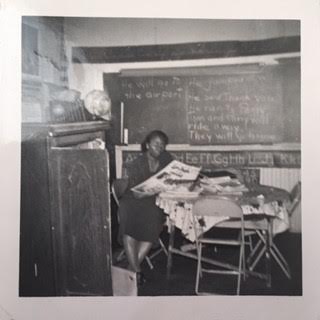 Although the school remained standing all these years, the property went through several hands between 1958 and Sran's 2015 decision to buy it. Longtime Ashburn resident Harry Saville, now in his 90s, had purchased the land from The Empowerment Church. When Saville decided to sell it to Sran, he said, it had long been his and his late wife's dream to restore the schoolhouse.
So that's exactly what Sran and the Loudoun School did. Eighth-grade students at the Loudoun School began working with staff at Morven Park and local libraries to restore and redecorate the Ashburn Colored School.
According to Loudoun School history teacher Jim Percoco, the students evaluated primary and secondary sources to piece together what the building once looked like. Then, they interviewed former students.
"Working in this capacity you become a public historian, and the kids learn what a public historian does," Percoco said. "They learned the human dimensions of segregation through firsthand accounts. It was a matter of accounting for people that had experienced history in a very different way from how young people today experience history."
Then, in October 2016, something happened that once again changed the history of this site.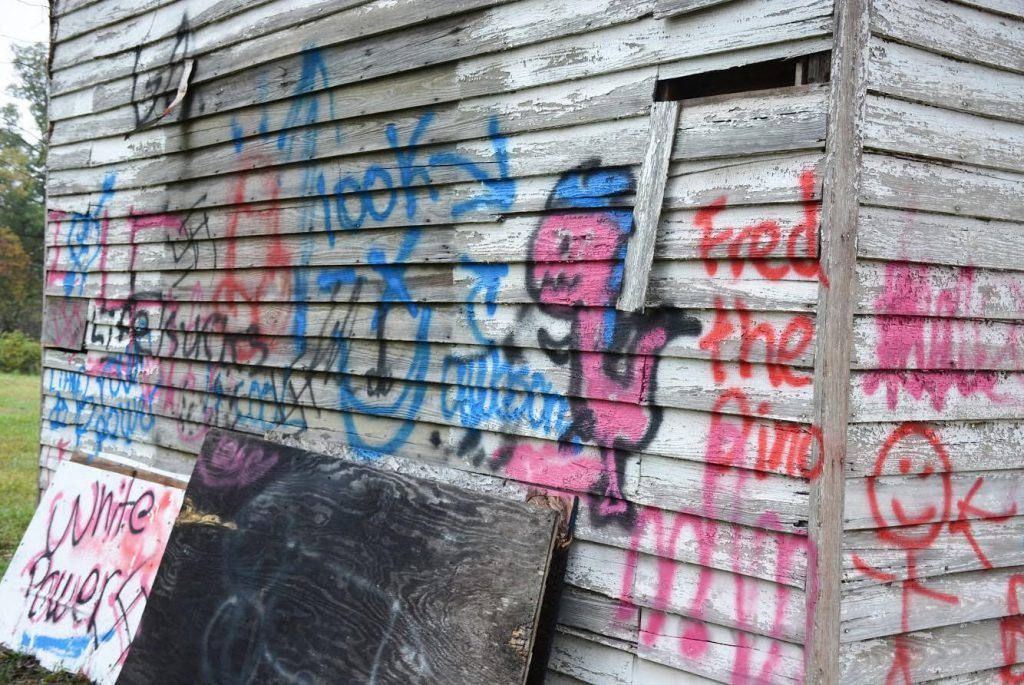 While restoration work was underway, vandals hit the Ashburn Colored School with what many have called "white power" and "Nazi" graffiti. When news of the vandalism hit the media, the Ashburn community rallied, raising $100,000 to complete the restoration. It put the project into high gear.
"The whole community came together to stand up to that kind of hatred," Percoco said. "We are not going to let this happen. That weekend was really pretty cool when dozens of parents and students showed up to clean the place and get rid of the nasty messages that had been left behind."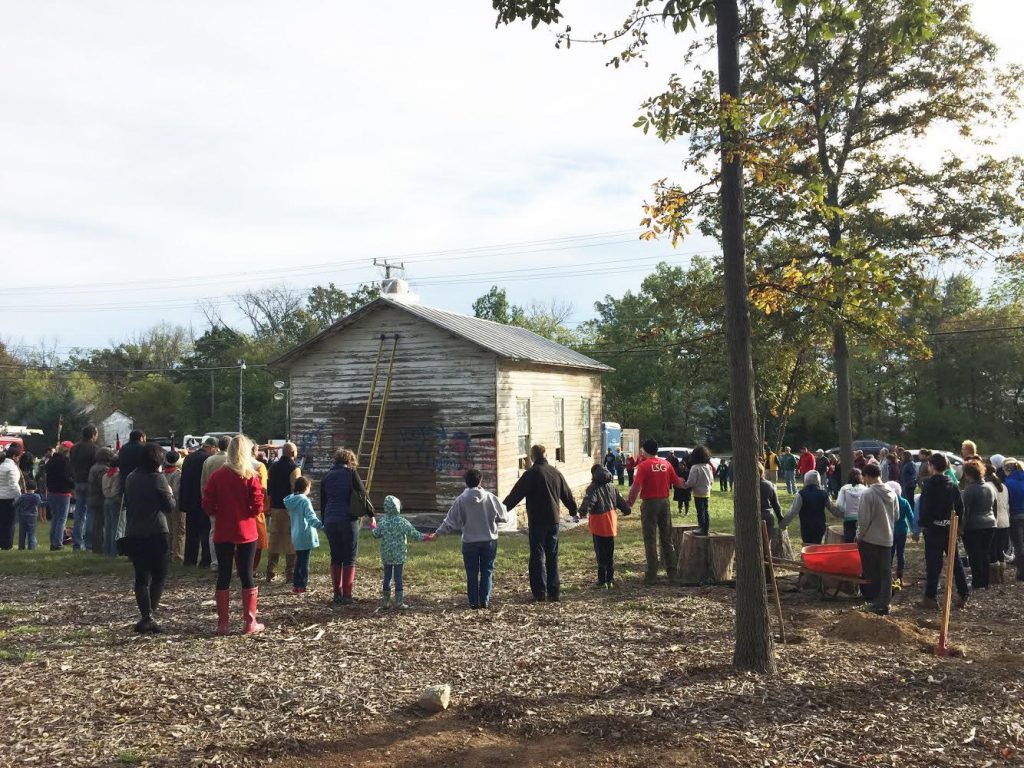 September 2017 marked a major milestone in the restoration process – the interior was complete. The Loudoun School hosted a dedication ceremony and invited 200 guests, including six former students. Two years later, another milestone — the new Loudoun School facility opened to students, right next to the restored Ashburn Colored School.
That milestone was exactly what Sran was celebrating when he requested an Uber ride home in September 2019. To his surprise, the driver — Wayne Bowles — was familiar with the property in a pretty intimate way. It turns out that Bowles, now a 69-year-old Herndon resident, had been a student at the Ashburn Colored School during its last year in operation.
"[Getting that call] was something else, and to see the school now, knowing the way it was — it's a whole different thing," Bowles said.
Local historians believe the school was built between 1887 and 1892, marking the impact of Jim Crow laws in Virginia. Even when the Supreme Court ruled in 1954 that segregated schools were unlawful, the Ashburn Colored School and others like it remained open for several years. Bowles' first-grade year ended in 1958. Just a few months later, the schoolhouse was sold at an auction, and he and his siblings were bused to Leesburg to start fresh.
"It was a big transition," Bowles said. "We had probably 11 students in the whole school and then there were 30 just in second grade [in Leesburg]."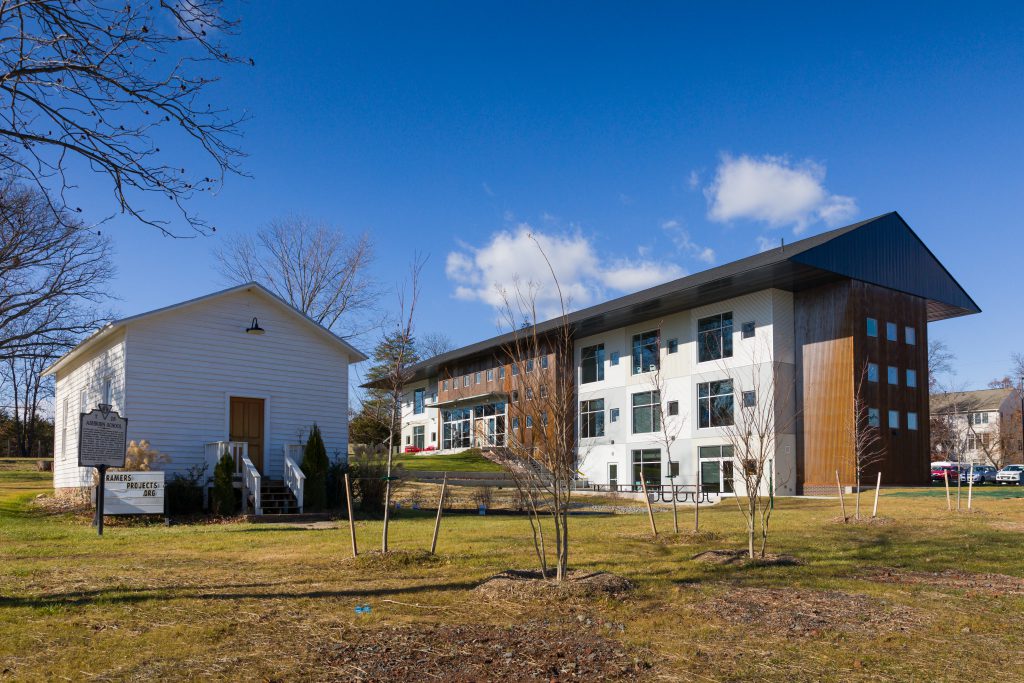 The Loudoun School plans to turn the restored site into a kind of living museum. Officials hope to one day offer public events there and to partner with the Ashburn Public Library to develop an exhibit about its history.
"By 1892, the promise of the Civil War is over and there is real darkness until the Civil Rights Act," Sran said. "In the midst of that, there is a site where students recount the love, this idea of love in the midst of hate. These students had so much affection for their teacher. There is so much to this story because there is so much to learn from it and so much to share. I feel a personal responsibility to make sure this history is told."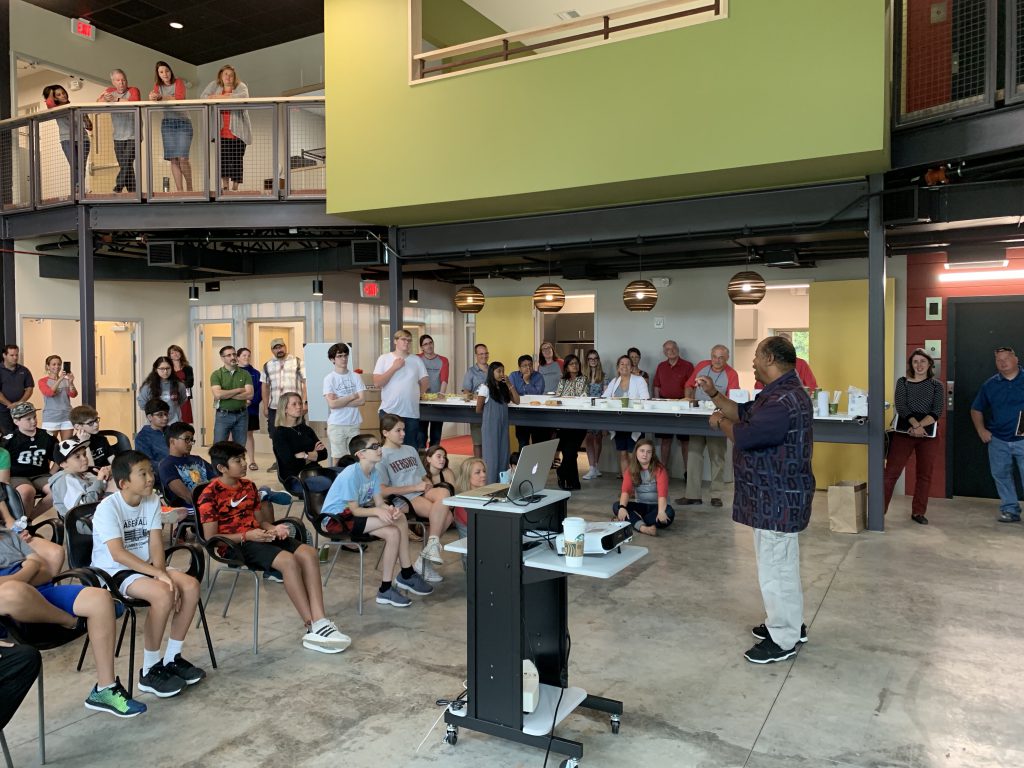 At Sran's invitation, Wayne Bowles has already visited the site of both schools as a guest speaker. He's looking forward to more opportunities to spend time at the schoolhouse he remembers fondly, and he's especially excited to one day share this piece of his history with his grandchildren.
"I would like for them to know that that's where I started," Bowles said. "I just would like for them to see it and know that it's a part of their history now too." 
Sarah Smith is a freelance writer in Ashburn who recently graduated from the College of William & Mary.