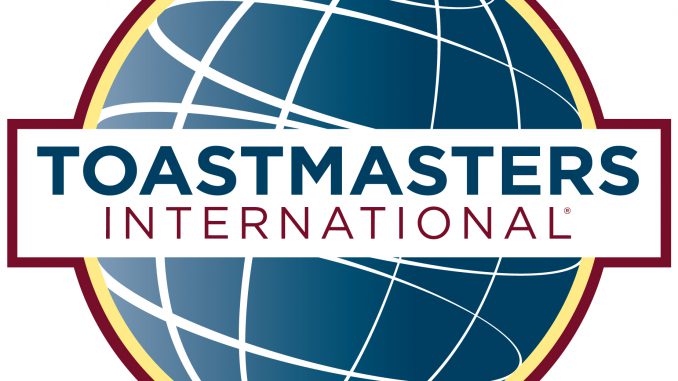 Ashburn Toastmasters marks its 15th anniversary in March. Since 2006, the club has been dedicated to helping people become better speakers and leaders.
In honor of the occasion, a 15th Anniversary Celebration Meeting had been planned in April, but has been postponed.  To learn more about Toastmasters or this celebration, email VP of Membership Susha Subramaniaru, at vpm-703053@toastmastersclubs.org.
"Ashburn Toastmasters provides a supportive and positive environment, so members can overcome their fear of public speaking and sharpen their presentation skills," says Heather Leventry, club president. "Other benefits include the opportunity to increase one's confidence, build critical thinking skills and become an effective listener."
Some of the club's notable members (or their achievements) include:
Toastmaster Narayanan Doraswamy, DTM is the Program Quality Director for District 29
Toastmaster Drew Rougier-Chapman, CC, CL competed in the International Speech Contest in 2018
The club has achieved the distinction of distinguished club or better (meaning that the club has met all of their educational and leadership goals) for 13 of last 14 years
Chartered with 20 members in 2006, Ashburn Toastmasters genearlly meets the second and fourth Wednesdays of the month at 7 p.m. at the Broadlands Community Center on Waxpool Drive, but for the time being all meetings are being held online.
For more information about the club, visit ashburn.toastmastersclubs.org.
The chapter is part of District 29, the segment of Toastmasters International that includes the northern Virginia suburbs of Washington D.C. This district includes close to 5,000 members in more than 130 clubs.
Toastmasters International is a worldwide nonprofit educational organization that empowers individuals to become more effective communicators and leaders. Headquartered in Englewood, Colo., the organization's membership exceeds 358,000 in more than 16,800 clubs in 143 countries. Since 1924, Toastmasters International has helped people from diverse backgrounds become more confident speakers, communicators and leaders.