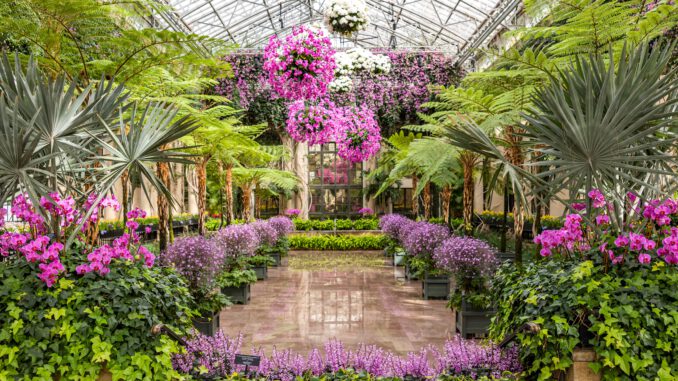 LAND OF ENCHANTMENT
By Jill Devine
Allison Simpson claims she doesn't have much of a green thumb, but that doesn't stop her from loving plants. It was an intense passion for one particular blossom – the rare Himalayan blue poppy – that led the Ashburn mom to an astonishing horticulture wonderland known as Longwood Gardens.
"I love poppy flowers so much that I have one tattooed on my arm," said Simpson, who lives in the Broadlands with her husband, Andrew, and their toddler son, Daniel. "My mom saw on Instagram that the Himalayan blue poppies were on special display at Longwood Gardens in Pennsylvania, so I had to go."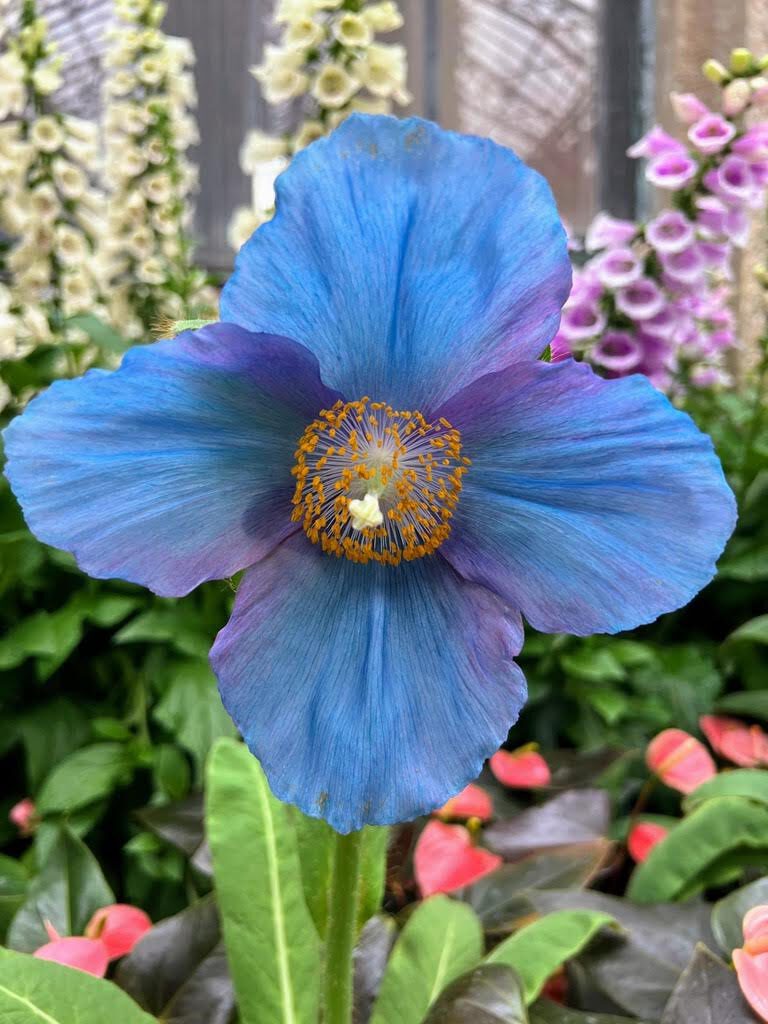 Thousands of visitors came to see the blue poppies last year, which are rarely viewed outside of their natural habitat in the Himalayas. 
"To see those vibrant blooms planted alongside rows of bright foxgloves, another favorite of mine, was definitely worth the trip from Ashburn," Simpson said. 
Located just three hours from Ashburn in Chester County, Penn., Longwood Gardens is one of the most visited public gardens in North America and presents one of the largest horticultural displays in the world. 
This includes a dazzling, species-packed conservatory constructed of glass and 1,100 acres of take-your-breath-away gardens, fountains, lakes, meadows, heritage forests and historic buildings. According to Jourdan Cole, public relations manager at Longwood Gardens, the attraction welcomed a record 1.6 million guests last year, assisted by more than 400 employees and 500 volunteers.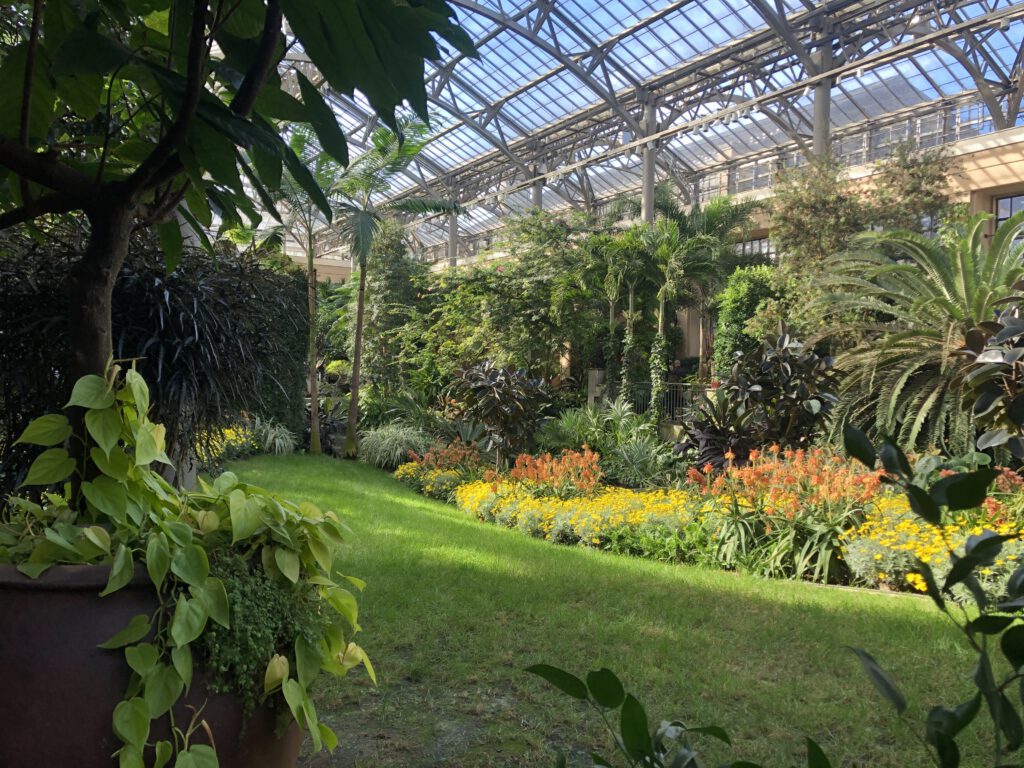 A GARDEN LIKE NO OTHER
Wowing visitors with over-the-top natural displays has been Longwood Gardens' priority since its earliest beginnings in 1906, when American industrialist Pierre S. du Pont bought a small farm near Kennett Square to rescue a grove of historic trees from being sold for lumber.   
At the time, du Pont jokingly called his purchase as an "attack of insanity," but he dedicated the rest of his life – when he wasn't managing the family-owned DuPont chemical company or General Motors Corp. – to the farm, creating and publicly sharing a collection of increasingly grand and elaborate indoor and outdoor spaces to showcase jaw-dropping displays of floral, plant and landscape artistry.  
Du Pont modeled his intricate gardens and magnificent fountains after those he saw while traveling the world, including England's Sydenham Crystal Palace, the Royal Botanic Gardens at Kew, and multiple Italian villas and French chateaux. He also incorporated the performing arts throughout Longwood's landscape.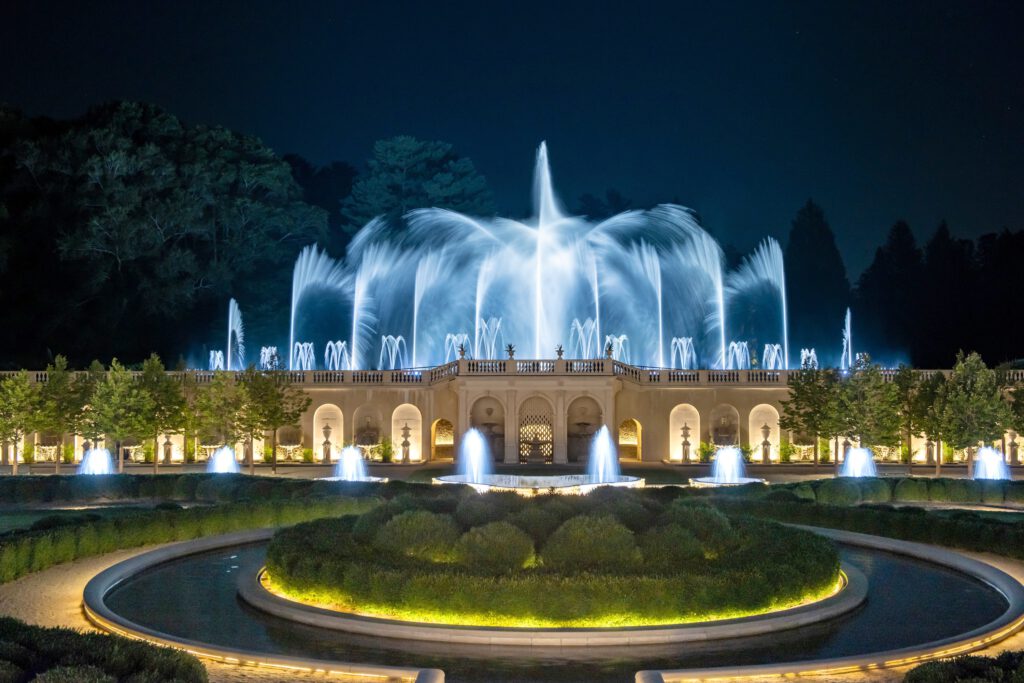 Longwood's Open Air Theatre, inspired by an outdoor theater near Siena, Italy, has hosted more than 1,500 performances since it opened more than 100 years ago. In 1923, du Pont added the elegant walnut-paneled Music Room at the axis of the main greenhouse, where visitors today can listen to the massive 10,010-pipe Aeolian organ. 
In 1929, du Pont built a 61-foot-tall stone Chimes Tower, designed after one he had seen in France. Tucked beneath a glade of evergreens, the fairytale-like structure today houses a modern 62-bell carillon crafted in the Netherlands. 
In 1946, Longwood Gardens began operating as a public space with tax-exempt status. Du Pont, who had no children, died at age 84 in 1954, but his dream of creating an internationally recognized horticultural center continues. 
Longwood Gardens is listed on the National Register of Historic Places. 
A WONDERLAND
The first visit to Longwood Gardens is a knock-your-socks-off experience. Imagine the U.S. Botanic Garden in Washington multiplied by 12 and pumped up on steroids, and you might get a sense of what to expect.  
Where else can you wander in a topiary garden of expertly clipped oversized creatures or climb enormous treehouses for a birds-eye view of the lakes and meadows? Music-accompanied evening light shows, floating lanterns, wisteria arches, seasonal floral displays – think enormous dolls made entirely of chrysanthemums – and a Christmas hall to write home about are just a few treats that await, depending on the season.
"I fell in love with Longwood Gardens [on] my first visit, and now we go often," said Stevie Kraft, who lives in Ashburn Farm with her husband, Mike, and daughters, Lorraine, 7, and Brielle, 4.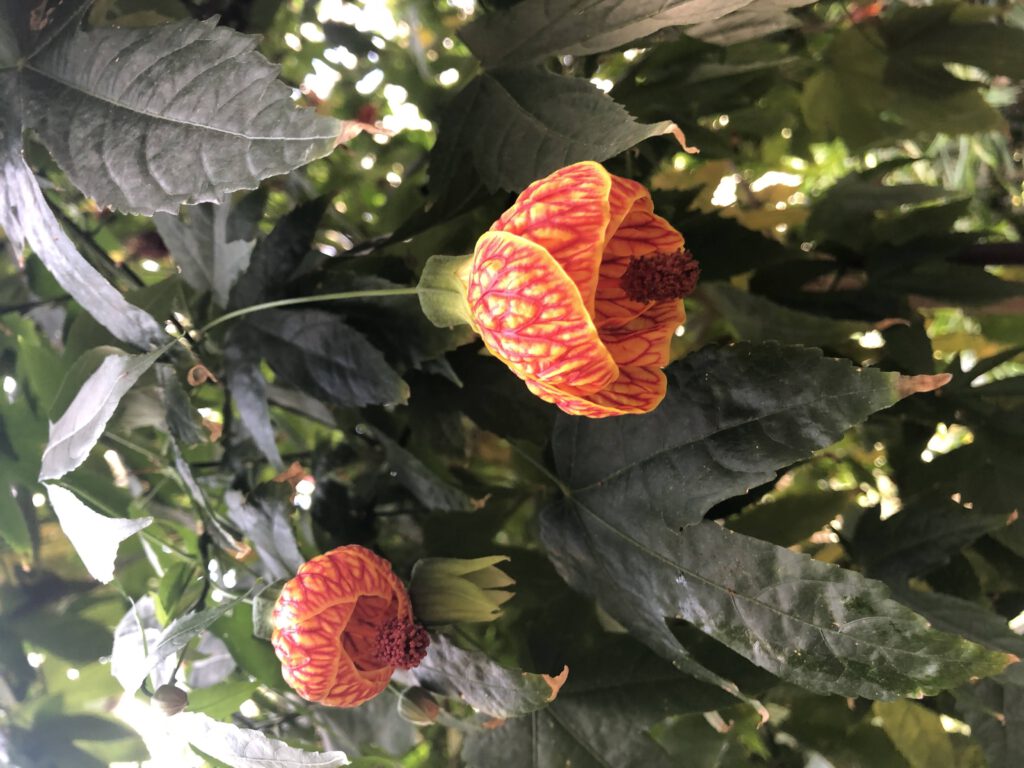 Kraft's first visit was to see an orchid festival in 2014. "I was just really blown away, and my jaw was on the floor. I had never seen anything like this, and the conservatory just seemed to keep going on forever. We spent so much time inside, we didn't even realize how many other cool things there were to see outside."  
Some of Kraft's favorite exhibits are the rose garden, the ponds filled with enormous lily pads and the topiary garden. 
"When we were there, it had an 'Alice in Wonderland' theme, with hedges trimmed like giant teapots and cups," she said. "I love that the plants change every season, so each visit is a new experience."
Jill Devine is a freelance writer and former magazine editor from Loudoun County who writes for a variety of Virginia publications.
TIPS FOR VISITING LONGWOOD GARDENS
Longwood Gardens is undergoing renovations, meaning some exhibits are closed or relocated. Fountains also may be closed during winter months. For the latest information,  visit

longwoodgardens.com

.

Make sure you download a map or get one at the visitor center. The grounds are expansive, so read up in advance on which areas you most want to explore.

Buy your tickets in advance. Tickets often sell out, so timed tickets are usually required.

Dress in layers for the weather. Comfortable walking shoes, sunscreen, hats and sunglasses are recommended. The children's areas have fountains where kids may get wet, so bring a change of clothes for the ride home.

Casual meals are available at The Café and Beer Garden. Fine dining is available in the 1906 restaurant – named after the year Pierre S. du Pont bought the property. Reservations strongly recommended for 1906 via OpenTable. Food from home may be eaten in the designated picnic area.