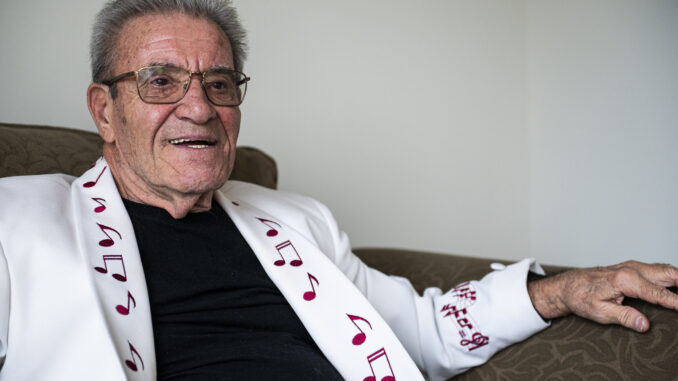 MEET OUR MELLO-KING
By Chris Wadsworth 
Just about everyone at Belmont Country Club knows Neil Arena. At least all the golfers do. Arena has been a starter at the club since it opened more than two decades ago – greeting golfers, keeping them organized and getting them to the right tee at the right time to keep play moving smoothly.
But not everyone knows that the man sitting in his golf cart with a clipboard and pencil is a bona fide international celebrity, a pop star who once entertained screaming audiences and received fan mail from around the United States as well as Austria, Switzerland, the Netherlands and other far-flung lands.
In fact, he had a hit with the first single he and his pals cut.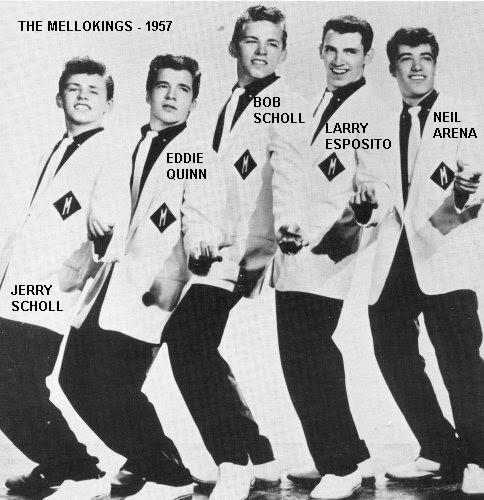 "It was crazy," Arena recalled. "We didn't know much about [the] Cashbox [music charts]. We didn't know much about Billboard. We just knew the guy who wrote the song was sitting outside the record company – Herald Records. He stopped us and said, 'I wrote you guys a hit.' He picked up Billboard Magazine and said, 'Your song is No. 9 in 10 major cities.'" 
Sure enough, a song that Arena and his buddies in the fledgling doo-wop group "The Mello-Kings" had recorded a few weeks back in that summer of 1957 was making waves on radio stations and music charts across the country. 
It was called "Tonite, Tonite," and it may have only reached No. 77 on the national charts according to "The Billboard Book of American Singing Groups: A History 1940-1990," but it went much higher in individual cities such as Boston, New York and Washington. It even made it to No. 1 in Philadelphia.
Arena loved music from a young age — and quickly discovered others did, too.
"I started singing 'Happy Birthday' to the girls in grade school and they got a big kick out of it," he said. "My teacher Miss Cochran called me aside and said, 'Don't you know that you have a good voice? One of these days you're going to be able to use that voice for good purposes.'"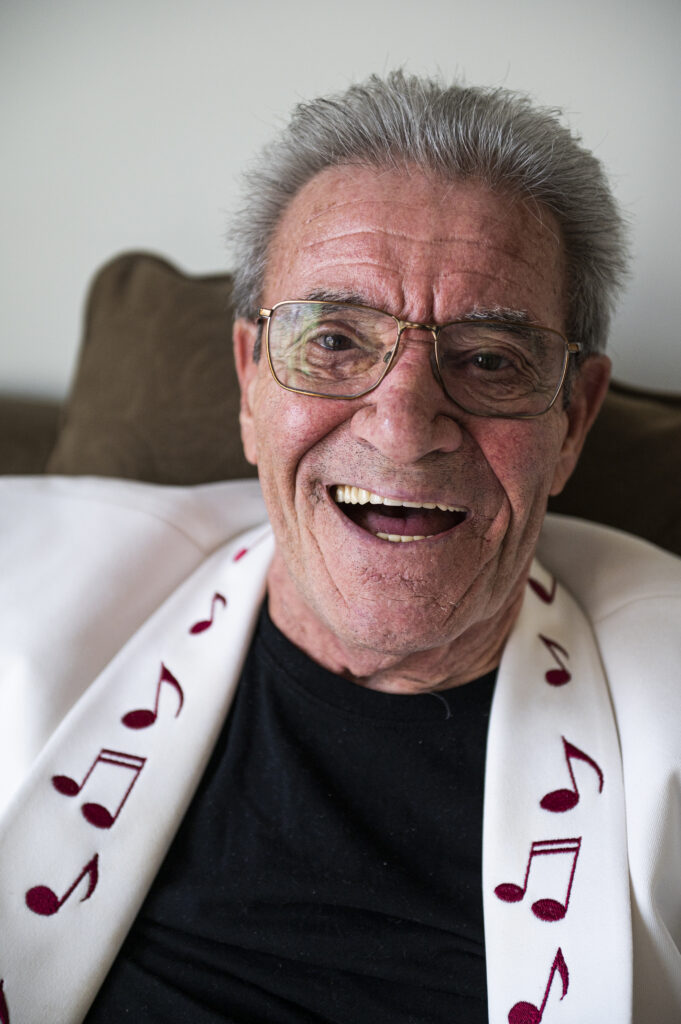 It seems Miss Cochran was prescient. A few years later – during Arena's sophomore year at A.B. Davis High School in Mount Vernon, N.Y. – a friend told him about some fellow students, brothers Bobby and Jerry Scholl, who were forming a music group and holding auditions. 
Arena went along – he thinks he performed "Why Do Fools Fall in Love" by Frankie Lymon & The Teenagers for his audition – and the next thing he knew, he was in.
"They said, 'See you Monday at 7 o'clock at the Boys Club. We're going to start rehearsing,'" Arena said.
Arena was just 15 and in the 10th grade when the group formed. For the next two years, he would live a lifetime of experiences and create the memories that form the foundation of a new book, "Tonite, Tonite: The Story of the Original Mello-Kings," he authored along with writer Ben Stephens. 
Larry Chance, a musician who occasionally played drums with The Mello-Kings back in the day, before going on to form his own group, The Earls, said Arena "is a brilliant musician who taught us so much."
"[Neil's book] has brought to life a bygone era when every neighborhood had kids singing on the streets," Chance added.
The Mello-Kings, a quintet, was originally signed by Herald Records, a small record label of the 1950s and 1960s. A staff writer at the company gave the teens "Tonite, Tonite" to perform and they went into the recording studio.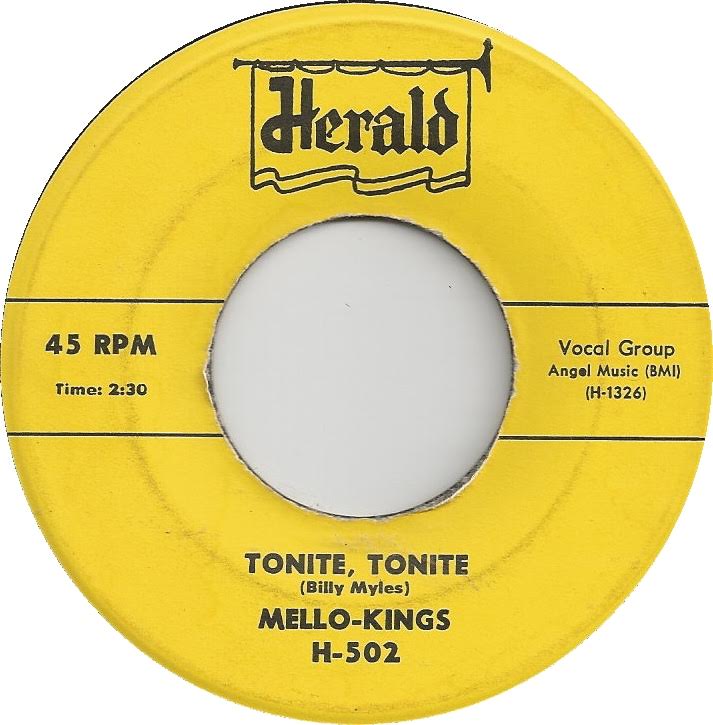 "We were so fine-tuned by the musical director. Note by note, one at a time, one guy at a time, one note at a time, then hitting it all together. It was just phenomenal," Arena said. "Something told me that I was doing something special. How special, I didn't really know."
The record spent more than 10 weeks on the pop charts and led The Mello-Kings to record a handful of additional singles that met with more modest success. And then — despite still being in their teens — they hit the road touring.
Modern concert goers are used to seeing one main headliner and perhaps one or two opening acts. But in the mid-20th century, as pop bands proliferated, concerts would often feature anywhere from five to 10 acts – sometimes more. The Mello-Kings may not have received top billing themselves, but they toured with some of the biggest names of the era. 
"We got on a tour with Jerry Lee Lewis," Arena recalled. "The man was phenomenal. The whole auditorium was shaking. He was the headliner – the closer. We would go into the wings and watch him."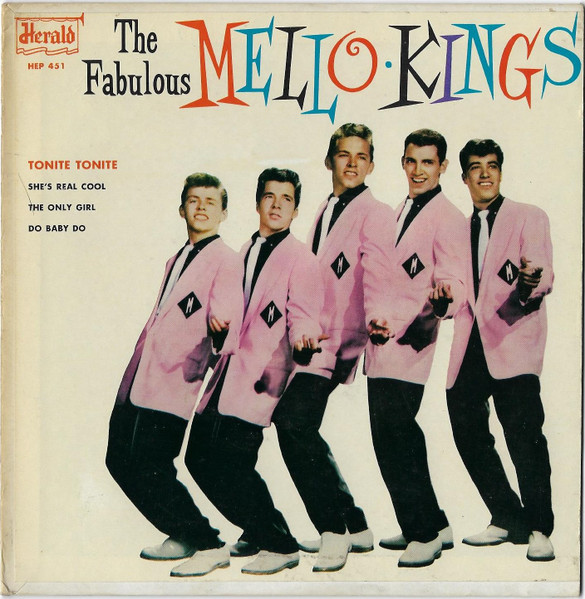 Then there was the time in Youngstown, Ohio, when The Mello-Kings met famed musician and actor Bobby Darin just before he became a household name. 
"We came out of the elevator at a hotel," Arena said. "He had on a gray overcoat, and he called us over and said, 'I heard you and you guys are great.' He said, 'My name is Bobby Darin. You don't know me now, but you will later.' Not long after that — guess what came out: 'Splish Splash.'" 
That song went on to be Darin's first million-selling single and made him famous across the country. "Just meeting him and shaking his hand has stayed with me to this day," Arena added.
There must be something about elevators. Arena also bumped into iconic singer and actor Dean Martin in an elevator and the teen was so starstruck, he couldn't utter a word.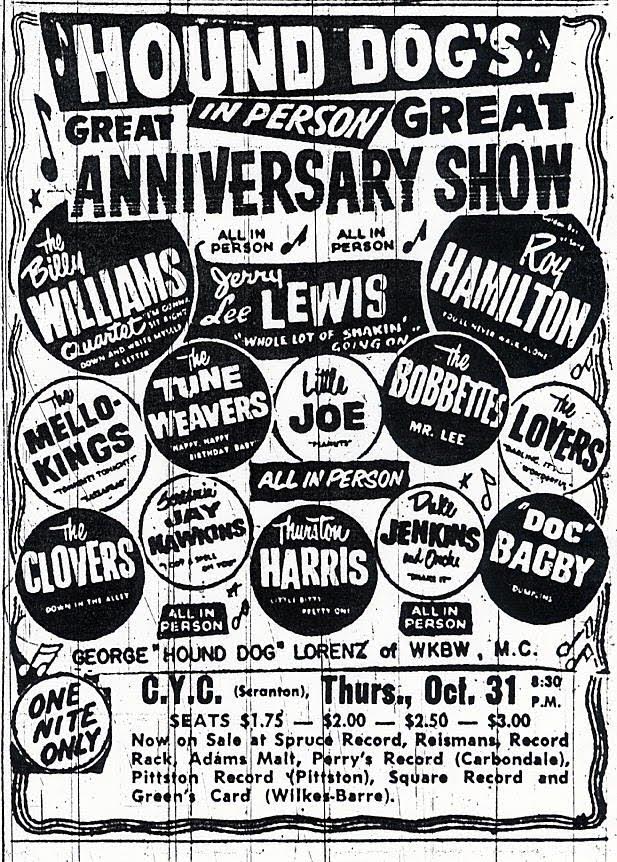 Other acts the group toured or performed with included Paul Anka, Frankie Avalon, Andy Williams and The Del-Vikings.
But despite the fans and fun, Arena found touring difficult. Constant travel. In and out of hotels every night. Bad food. Trouble keeping up with schoolwork. Another member of The Mello-Kings left the group, and Arena made a similar decision soon thereafter. He dropped out and went back to Mount Vernon to finish high school.
"Too bad we were so young and got beat out of a lot of money. I think we could have been smarter, and I would have stayed longer," Arena said ruefully. "Tough lifestyle." 
He was good at basketball – really good – once scoring 33 points in a game. He played for a local community college, hoping he might get scouted by a bigger school. But that didn't happen. Arena ultimately went on to a career in the insurance industry. He married, divorced, raised his young son and daughter, then remarried – and through it all The Mello-Kings were a happy, but ever more distant, memory. 
The group went on without him, and with a variety of new members over the decades has continued to perform on the oldies circuit right up to the present day.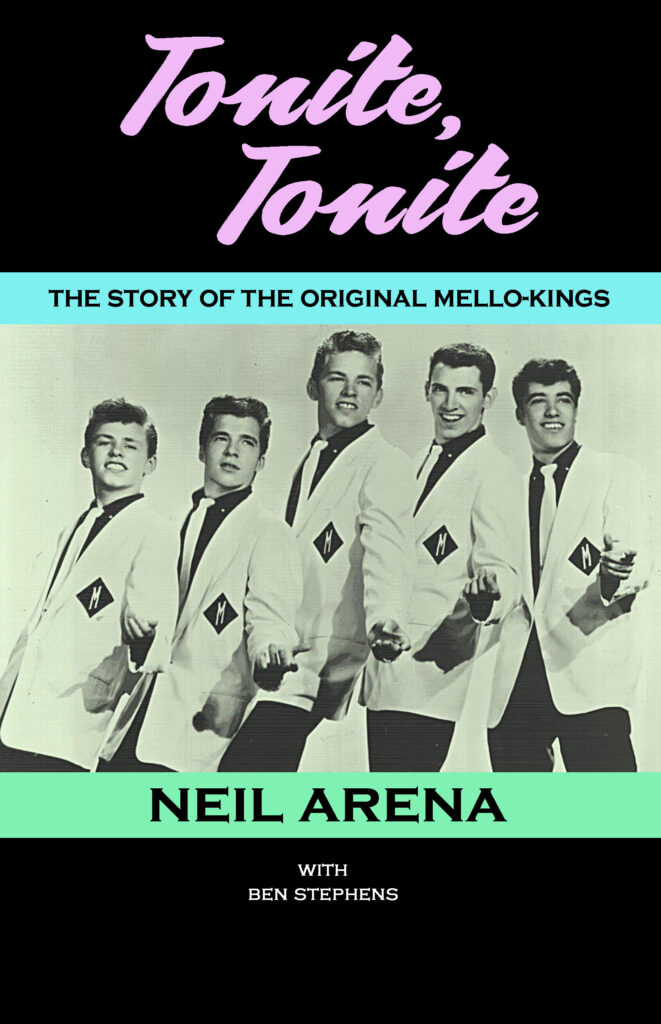 Today, Arena is 82. He came to Loudoun County in the 1980s and moved into the Potomac Green neighborhood in Ashburn about 15 years ago. He has sung to the ladies at the pool. He has sung to friends while playing cards. He even was part of a rock-and-roll group with local residents. 
His doo-wop pop star past was never a secret, but with the publishing of his recent book, Arena says he is approached a lot more by folks wanting to talk about it, including Belmont Country Club members who approach him in his starter's cart.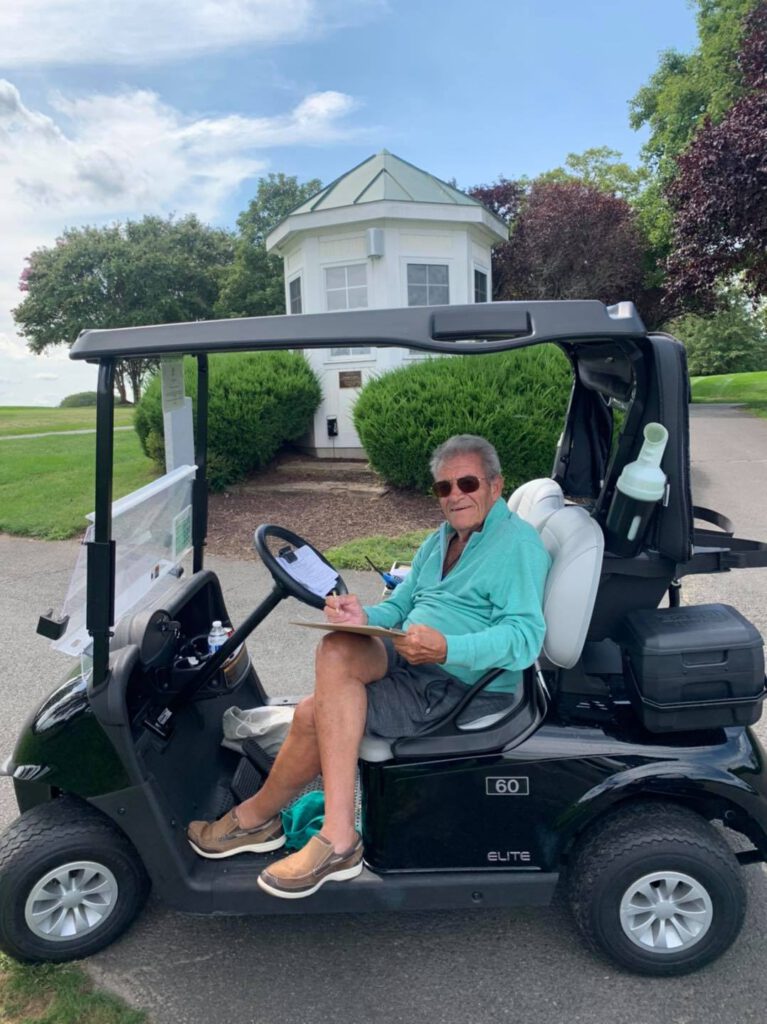 "All of a sudden people are coming around – they come over to me and say, "I just got a scoop on you. I didn't know about this,'" Arena said. 
Member Tony Keyes, who lives in Ashburn, first found out about Arena's past more than a decade ago. "My mind was blown," he said.
The two men bonded over a love of music. "I would come to the club for my tee time, and I would sing a short phrase from a song and Neil would complete it," Keyes said. "Over the years, he told me many stories about his life on the road and the people that he worked with."
Looking back, Arena knows he was part of a unique time in American history – the postwar boom, the rise of teenage culture and the proliferation of pop music. And his spot in one of those pop music groups – no matter how fleeting – is a special memory and a claim to fame that he still loves to reminisce about.  
"I would do it all over again."
You can find music from Neil and the Mello-Kings on the internet. If you would like to hear their biggest hit, go to: tinyurl.com/mellokingstonite.