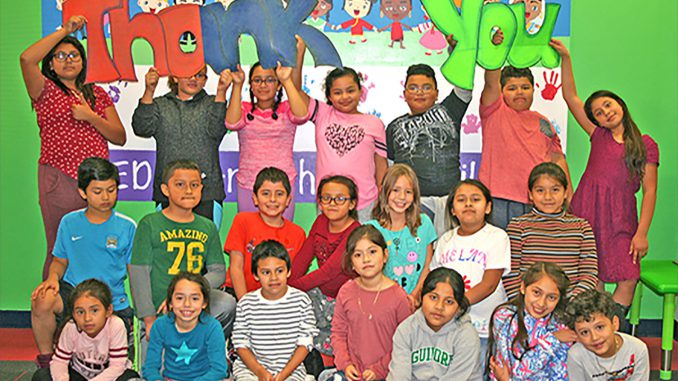 What began as a volunteer-led initiative of experienced mothers mentoring disadvantaged first-time and teen moms back in 1994, has grown into an award-winning local nonprofit that has transformed the lives of thousands of children and adults living in poverty.
Over the years, INMED's programs have helped single mothers like Michoale Lewis overcome homelessness with twin newborns—and give Nery Hernandez the confidence to achieve her dream of becoming a successful restaurateur. INMED's after-school academic enrichment program helped Oscar catch up in school after spending several months helping his mother clean office buildings at night because she couldn't afford a sitter. INMED also worked with Oscar's mother to develop workforce skills to help her land a better, daytime, job.
To celebrate these successes and many others, INMED Partnerships for Children is holding a community-wide Family Fun Fest at Dulles Golf Center & Sports Park in Sterling on Sept. 15 from 12-4 p.m.

"We want to celebrate the power of healthy families by inviting local families to enjoy a day at the beautiful Dulles Golf complex," says INMED founder and CEO Dr. Linda Pfeiffer.
At $5 per ticket, guests will have unlimited access to the 18-hole putt putt course, driving range, batting cages, beach volleyball, moon bounce, live music and entertainment—a value of $142 for just $20 for a family of four. Food and drinks will be available for purchase from Ford's Fish Shack.
All proceeds will benefit INMED's Family & Youth Opportunity Center in Sterling.
About INMED Partnerships for Children
INMED Partnerships for Children is a nonprofit international humanitarian development organization that has improved the lives of millions of people in 100+ countries for more than 30 years by building pathways for disadvantaged children and families to achieve well-being and self-reliance.
Headquartered in Sterling, Virginia, INMED has served at-risk children and low-income families in Loudoun County since 1994. INMED's US programs are delivered via its Family & Youth Opportunity Center with STEAM-based academic enrichment programs for children and workforce skill development and parenting education for adults.
For more information on INMED's impact in Northern Virginia, please contact Director of U.S. Programs Jennifer Smith at jsmith@inmed.org or 571-465-5999.