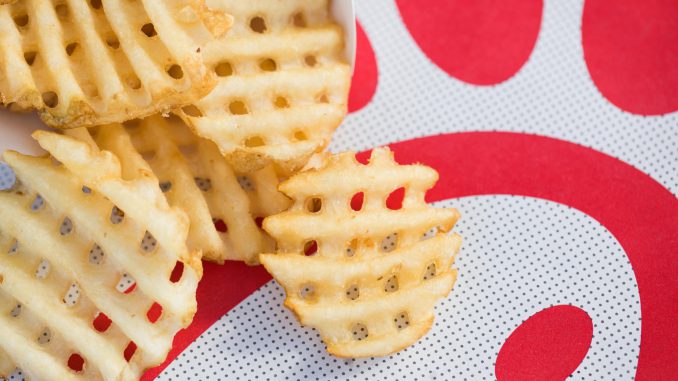 A round-up of the latest restaurant, retail and other cool news from Ashburn and beyond.
Check out The Burn at TheBurn.com and follow it on Facebook, Twitter and Instagram.
CHICK-FIL-A GETTING UNDERWAY IN HEART OF ASHBURN
The long-anticipated Chick-fil-A drive-thru restaurant in Ashburn is finally becoming a reality. The owners announced construction would hopefully begin in mid-March with a target opening sometime in September. Ashburn's newest Chick-fil-A is going in the vacant lot next to Red Robin and behind the Panera Bread location in the Shoppes at Ryan Park shopping center.
SILVER DINER OPENING ASHBURN LOCATION
The first Silver Diner location in Loudoun County is scheduled to open in 2020 in Ashburn's Commonwealth Center. That's the development at the intersection of Loudoun County Parkway and Russell Branch Parkway. When it's built, it will sit next to the CVS that recently opened there. Silver Diner is a Maryland-based restaurant chain with locations around the Washington region.
PATEL BROTHERS OPENING ASHBURN LOCATION
Patel Brothers, a national grocery store brand specializing in Indian foods, is taking a spot in the Ashburn Farm Village Center. It will take roughly 27,000 square feet of the current Global Foods location. The Illinois-based chain has more than 50 locations in 21 states. The closest location to Ashburn currently is in Fairfax.
TEXAS ROADHOUSE, SHEETZ COMING TO ASHBURN
Monument Realty announced that the first two tenants for its new Riverside Square shopping center will be a Texas Roadhouse restaurant and a Sheetz gas station and convenience store. The new center will be built on the north side of Route 7 near the intersection with Ashburn Village Boulevard. A fitness center is also planned for Riverside Square.
ASHBURN MOM COMPETES ON 'SURVIVOR'
Reem Daly, who lives in Ashburn's Loudoun Valley Estates with her husband and three children, was a contestant on the current season of CBS' "Survivor" that premiered in February. In 2018, she traveled to an island in Fiji to compete in the long-running reality game show. Unfortunately, Daly rubbed her fellow islanders the wrong way and was voted out in the first episode. However, a twist this year opens the door for eliminated contestants to return and, as of press time, Daly had chosen this option and could be back.
FIRST ZAXBY'S IN DC AREA COMING TO LOUDOUN
The first Zaxby's restaurant location in the greater Washington market is coming to South Riding — just a 10-minute ride from the southside of Ashburn. Zaxby's is a fast-food restaurant and drive-through with locations across the Southeast. It specializes in chicken tenders, chicken sandwiches and chicken wings, along with fries, shakes and other goodies. Zaxby's is expected to open sometime later this summer in the Shoppes at East Gate near the intersection of Highway 50 and Tall Cedars Parkway.