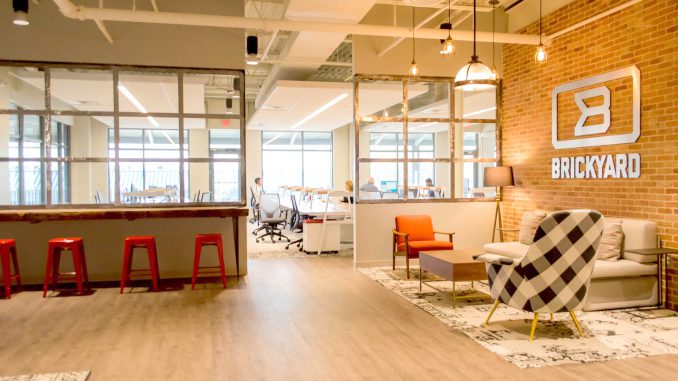 By Chris Wadsworth
Kari Walker is a busy Lansdowne resident. Busy because she's wearing two very different hats. On one hand, she's just like any local mom — running her kids around to school, appointments, sports and so forth. But she also owns a public relations firm working with cybersecurity companies around the world.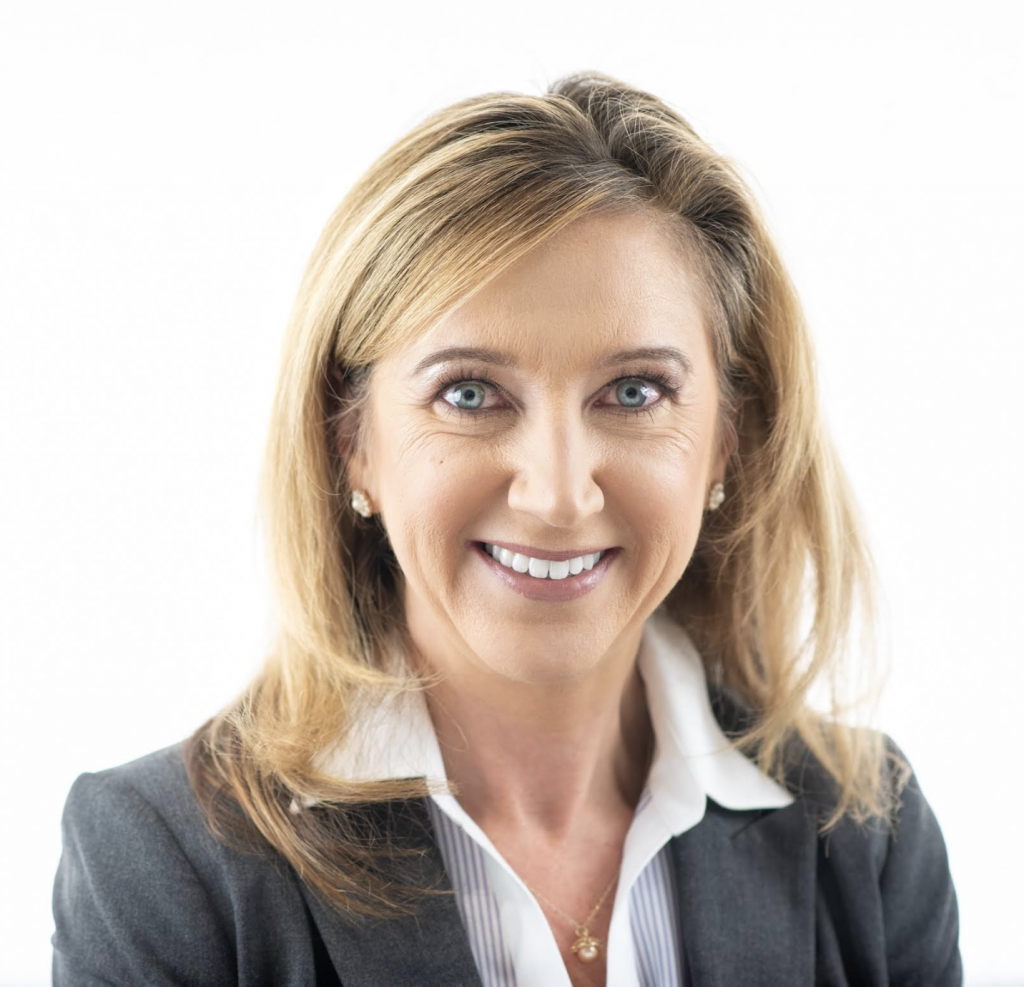 Walker found that working from home wasn't conducive to running and growing her business. So, four years ago, when the flexible workspace brand Brickyard launched in Ashburn, Walker was one of its first clients.
"Working as a consultant from my house was kind of isolating," Walker said. "It's nice to be able to come to a place that gives you structure in your day. We collaborate a lot here. We build a sense of community with lunches and happy hours together. It creates an office environment without the politics of the office environment."
Brickyard is one of the local leaders in the concept of coworking. There are many different iterations, but the basic concept is a communal workplace with shared space and flexible options for all types of businesses.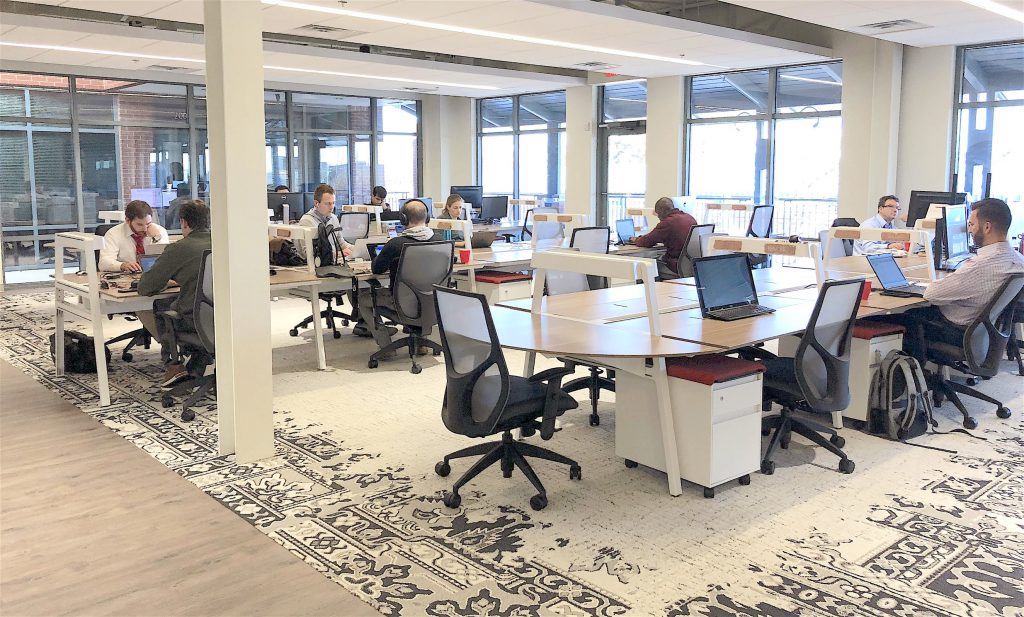 Picture a small businessperson running a graphic design studio from home but frustrated with the distractions of laundry, the dog and the doorbell. Plus, he or she needs a spot to hold client meetings more private and professional than a Starbucks. That's where coworking spaces come in.
Ann Orem founded Brickyard in 2016. She saw the trend towards flexible workspace and realized that there was a need for it not just in big cities, but in suburban communities like Ashburn.
"Loudoun is an incredible place to live, yet people are commuting out of their communities every day and spending their daytime dollars outside of the community and spending hours in their cars and away from their families," she said. "We wanted to provide a space to keep people here, a space where they can be really productive and a space that complements their success."
Memberships at Brickyard can range from simple "flex" memberships where you just grab a free desk up to having a dedicated desk with locked drawers or even a small private office. All members can use the private phone booths, meeting and conference rooms and the two kitchen areas.  
The concept has grown beyond small home-based businesses needing more room. Ford's Fish Shack has a private office at Brickyard, out of which it runs its three Loudoun County restaurant locations, as well as its food truck and catering business and all the administrative duties that go with it. Certainly better than being squeezed into an office at the back of a noisy kitchen.
Other typical clients include major companies that need a satellite office in Loudoun, former telecommuters who now head to Brickyard each day and travelers who come on a day pass while in town on business.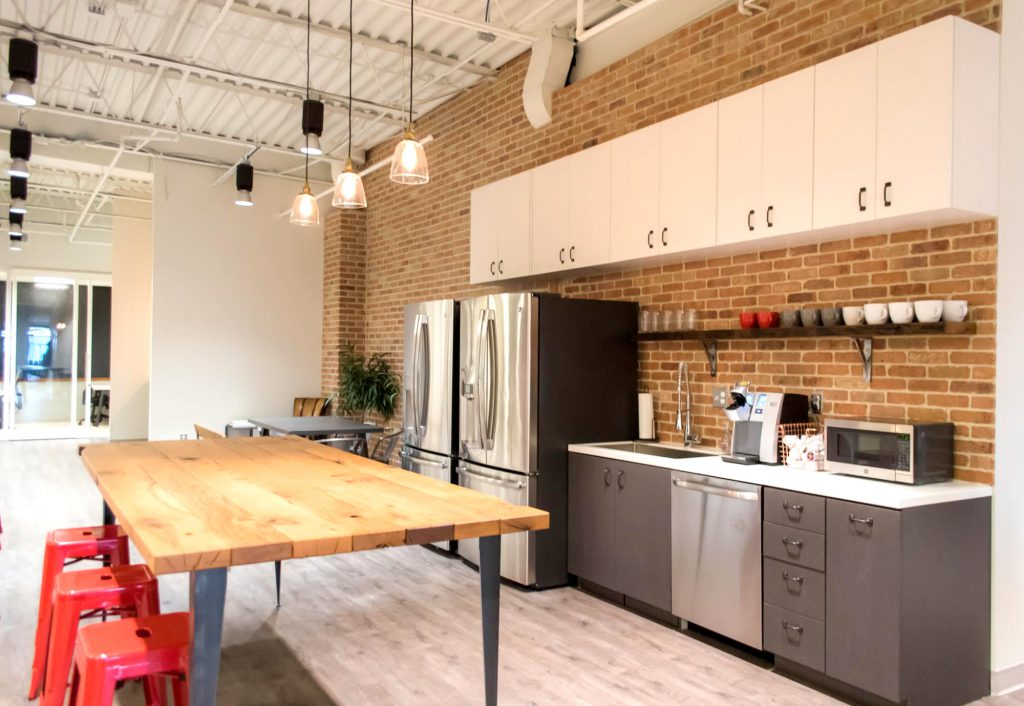 This wide variety of members in different fields helps cultivate a sense of community and cooperation.
"Even though they aren't your co-workers [as in the same company], they are your co-workers," Orem said. "Every business professional goes through the same valleys and the same successes and you can lean on one another and learn how to navigate them. You can grow your networks. Connections happen here."
Nationwide, the coworking industry is growing quickly.
According to industry studies, coworking space has grown by 200% in the past five years. Coworking now takes up 27 million square feet of office space in the United States. The number of people working in coworking environments is expected to reach 3.8 million this year and 5.1 million by 2022.
Sometimes the growth can be too fast.  The national brand WeWork has made major headlines of late. The company, which has more than 800 locations, grew so fast that the brand ran into problems just as it was about to go public. It took a tumble in both valuation and reputation and the CEO was forced to step down.
But WeWork's problems are not indicative of the entire industry. Orem is taking a slower, more measured approach focusing on the needs of each individual community.
After seeing the success of the first Brickyard location, in Ashburn's University Commerce Center off George Washington Boulevard, Orem recently opened a second location in Woodbridge, and a Chantilly location is in the works.
Meanwhile, several new coworking spaces have opened in Leesburg, and another one — called The Ashburn Collective — is planned for the Goose Creek Village area of Ashburn.
"It will feature flex space, dedicated desks and private office spaces," said Allison Shannon, one of the principals behind the Goose Creek project. "It will be very, very relationship focused with collaboration between small businesses in mind."
For Orem, the name Brickyard resonates with her both personally, and because it sort of sums up the whole industry.
Both of her grandfathers worked as masons who built buildings with bricks — and that symbolizes what's happening at Brickyard and elsewhere.
"It's working with your hands and really grinding," Orem said. "The people here are building the products of the future, using different tools perhaps, but it goes back to bricks-and-sticks. We still need spaces to work together as a community."