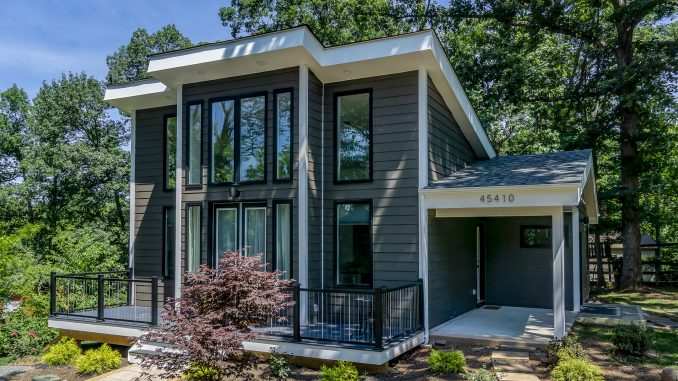 By Chris Wadsworth
Tiny houses have been all the rage for the past few years. Television shows and magazines are filled with itty-bitty houses mounted on trailers with ladders and lofts, composting toilets and what seems like barely enough room to turn around.
That is decidedly not what the folks at Beag Haus are talking about.
The Ashburn-based architectural firm specializes in small homes — not tiny — done up with luxury finishes for people who just don't need — or want — tons of room. Their designs can be built anywhere — recent ones have gone up on the shores of Lake Michigan, in the Catskill Mountains and in Virginia's Northern Neck region. Their homes can also be used as guest houses on your property — like one they recently built in Sterling.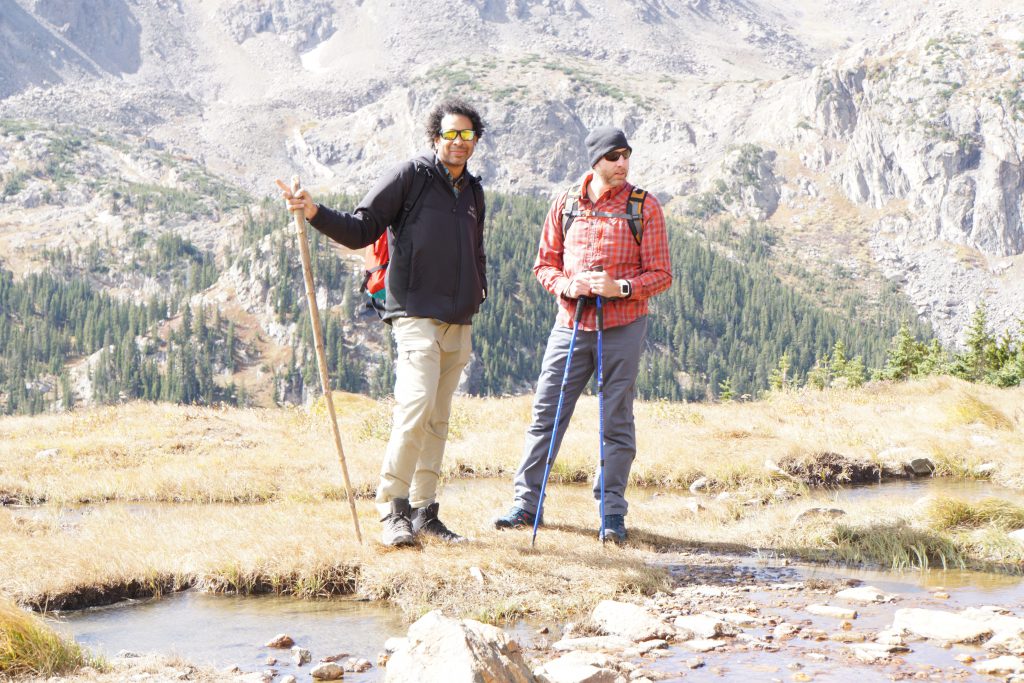 Beag Haus owner Marc O'Grady and his business partner, Dwayne Johnson, believe smaller homes are the wave of the future. The word "beag" means small in Irish, and "haus" means house in German. Ashburn Magazine spoke to O'Grady, who lives in Belmont Greene, about his company, their designs and the trend toward going small.
"Tiny homes" have been big for years now — despite usually being less than 500 square feet. How does that relate to what you are doing at Beag Haus?
"It's similar in the fact that we design homes that are smaller and more compact, to minimize the footprint. But ours are built in a traditional way. Like a traditional home, ours are built on a foundation."
So what is Beag Haus' mission?
"Our philosophy is we take the amount of square footage that you actually use in your house and then we make that the total square footage. A lot of people don't use the formal living room or the formal dining room or the basement. So those areas — we kind of exclude with our clients. We talk with them about how they live, what areas they actually use in their house and then we formulate a square footage based on that."
Just how big — or small — is a Beag Haus house?
"Our rule of thumb is that we don't go over 1,500 square feet. After 1,500 square feet, it just becomes a regular house."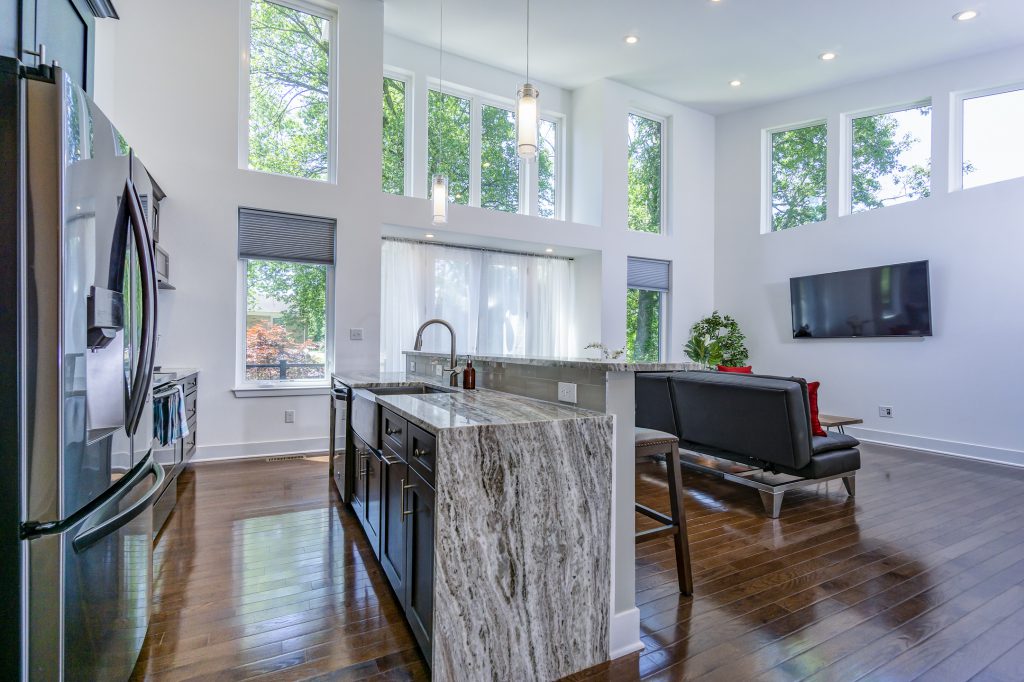 What is the typical price of one of your homes — say a 1,000-square-foot house?
"The square foot cost for our homes ranges based on where it's built and who the builder is, but it's usually in the $150 to $200 per square foot range. So for a 1,000 square foot house — like the one we did in Sterling — was right around $200,000 all in."
What are some benefits of a smaller home?
"Less square footage, less maintenance. Less to take care of. And when you go with a smaller house, you can afford higher grade finishes. All of our projects are mid-range to high-end as a starting point. We don't do anything builder grade or low end."
What about energy savings? Smaller space must equal less to heat and cool?
"Yes. And we can use alternative heating and cooling whereas in a larger house, you might not be able to. We do a lot of mini-split systems. A lot of people think of the mini-split system as a big ugly unit on the wall, but they are making much more streamlined systems now. They make [one] that just fits in the ceiling, in between the rafters, and all you see is the register in the ceiling. We do tankless water heaters because there's not as much square footage so it's much more cost-effective."
Who is a typical buyer for one of your designs? A smaller home could be a challenge for a family with kids.
"We have a lot of young people. Maybe this is their first home. They can't afford to buy something that's $500,000, $600,000, or $700,000. So, this is a great option. They are just two people starting out. We have empty-nesters. We have retired people. And we have people who have older kids. We can fit a lot in a small amount of space."
What are your homes primarily used for?
"It varies. We do them for people who use them as their primary residence, their main home. They just want a smaller house. And we do a lot of them for people who want them as a vacation home — vacation homes and short-term rentals. A lot of our homes are in areas that are more touristy, where people vacation."
Still — 1,000 to 1,500 square feet would feel cramped to some people.
"Most of our clients are outdoorsy. They are not people who live just indoors. They use the outdoor space as well, which increases the square footage. Most of our homes are built on a crawl space. Most of our crawl spaces are 4 to 5 feet tall. You can use that space for storage. You can put mechanical equipment down there. You can have stairs down to it. So, it's like a basement, but it's not all of the height you would have with a basement and all the unused space of a basement."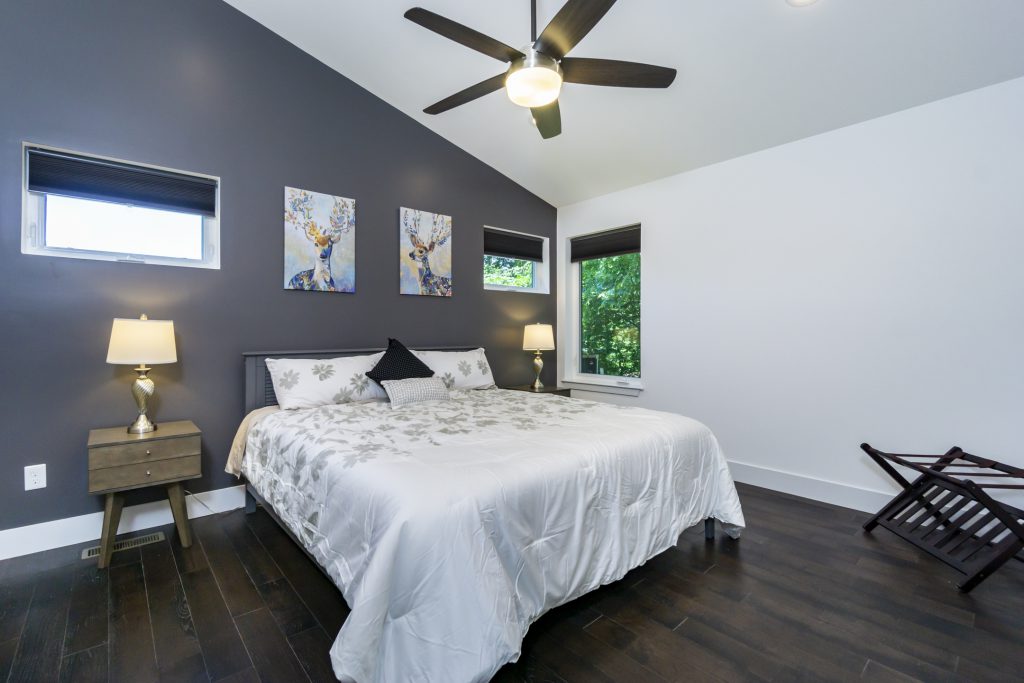 Ashburn is known for its affluence and its large homes — is there a small home movement here?
"Every time we have an open house, people are very interested in it. The thing about Ashburn is that the developers have pretty much taken all the land. There's not a lot of empty lots. If you have a property that is zoned for an accessory dwelling, you could have a 1,000-square-foot house on your property. These can work for rental income, an in-law suite, or for when your kids get older."
What do you think the future holds for tiny homes and small homes? Is this just a fad?
I think the [tiny] houses on trailers are a fad, personally, I just don't think it's sustainable. That's a very small amount of space. In general, I think the size we do is a niche, but I think it's becoming mainstream — especially with the millennial generation. Their outlook on the  American dream and the size of the home they want has changed from the previous generation, and I think that is going to become the standard."