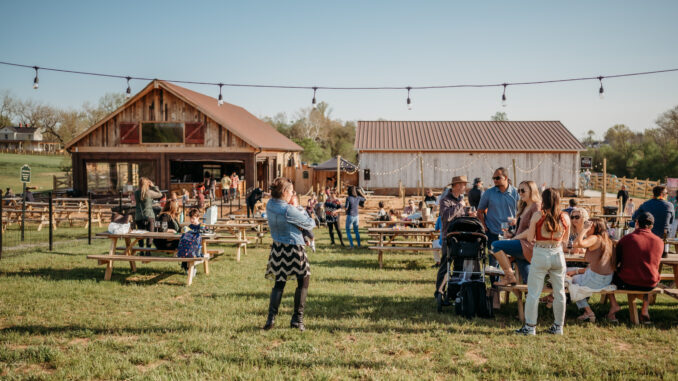 WINE IN HUNT COUNTRY
By Kaitlin Hill
Nine minutes. That's the approximate drive time from Brambleton to the new Old Farm Winery at Hartland, just southwest of Ashburn. Even for residents in Lansdowne and the Route 7 corridor, it's just a 20-minute drive.
"My wife and I love going to try different wineries in the area, especially ones that are close to us in Ashburn," said real estate agent Dan Harris, who lives in the Broadlands with his wife, Stephanie, and their two children. 
The Harrises heard about Old Farm on social media shortly after it officially opened in October 2021. They decided to check it out. They were impressed by how complete it was for a new winery – food trucks, live music and, of course, a variety of wines. "I liked the Chardonnay and the rosé," Dan Harris said. 
Aptly named, Old Farm Winery sits on a 35-acre property in Aldie that can be traced to the 1700s – including a house that dates to the 1800s, based on its construction, and an older barn that stretches to the late 1700s or early 1800s.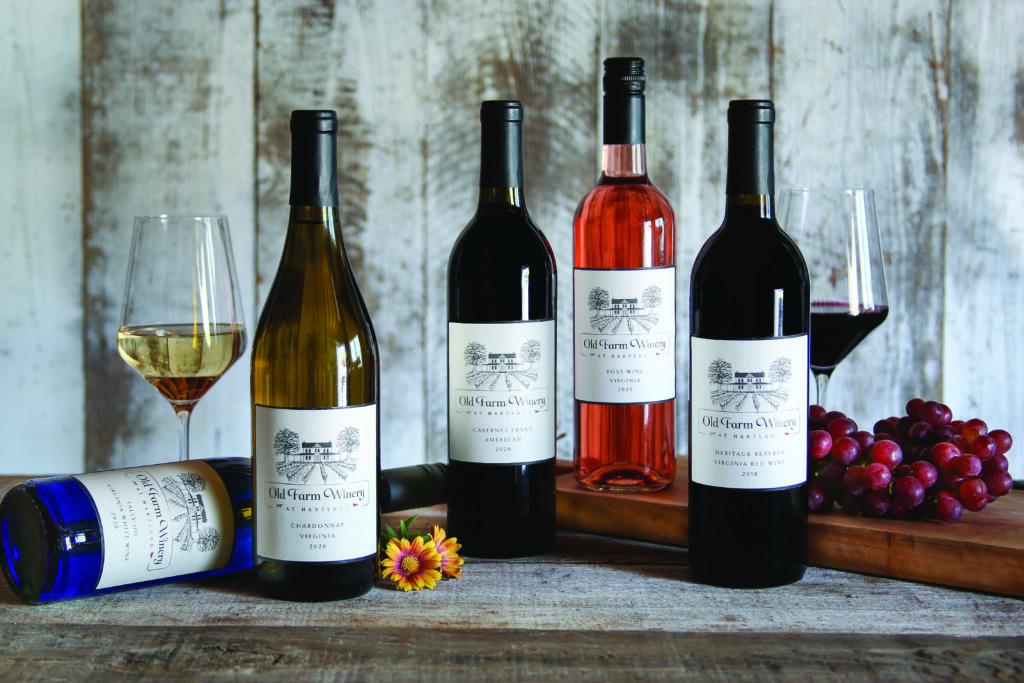 That's according to Jon Hickox, the founder of Old Farm. He knows a thing or two about running a winery because he also owns The Winery at Bull Run, a popular venue that also sits on historic land, in Centreville. 
"[Old Farm] was, in many ways, a coming-home of sorts," Hickox said of his latest project. The site, off Fleetwood Road near the banks of the Broad Run, is steeped in Loudoun history and fox-hunting history. It also has personal significance to Hickox, who worked and hunted in the area as a teenager. 
A history buff, Hickox found a variety of artifacts that helped determine the age of the farm. 
"I metal-detected the area… and the first thing I found was a candlestick holder. They must have gone down with a candle in hand, knocked the candle over, it burned out and there it lay for 250 years or so," he said. "Then I found a coin that goes back to 1800 on the dot." Hickox also found Colonial-style shoe buckles and tombac buttons, a flat-type button common on clothes in centuries past. 
In the mid-1900s, the property was purchased by Randy Rouse, joint master of foxhounds for 55 years for  the Loudoun-Fairfax Hunt. During this period, the farm enjoyed its share of famous visitors.
"The Kennedys and multiple presidents had been out there," Hickox said.  
Now, decades later, Hickox says he felt drawn to the area and a strong desire to "preserve it and share it with others." His experience building The Winery at Bull Run helped greatly. 
"I know what I need. In terms of infrastructure, you have to put in the power, the gas lines, the Fios lines, the sewer and the water. It's like a little town. But that is the way it's set up for success," he said.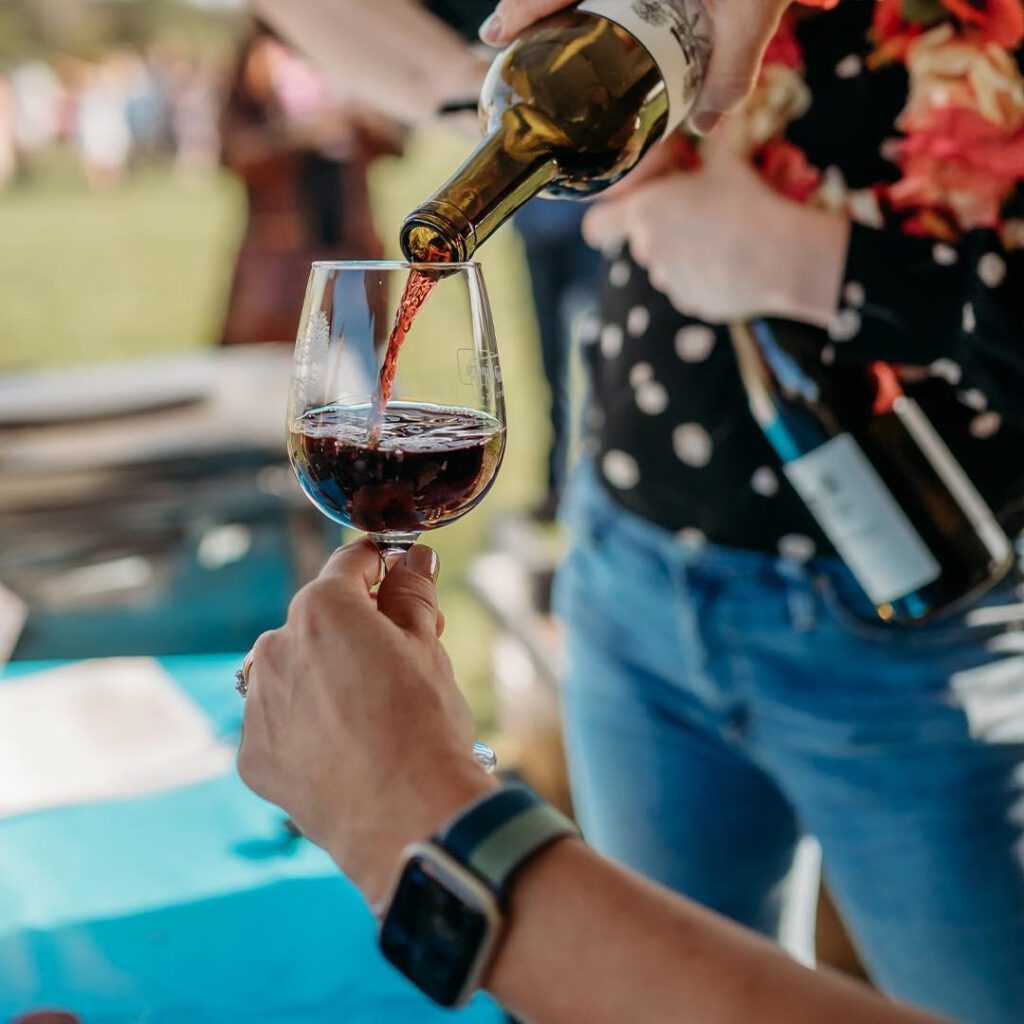 There were unique challenges too, mostly pertaining to the historic structures Hickox was determined to save. "There was termite damage [to the farmhouse] that went all the way up to the second story, which is just unheard of," he said. "So, walls had to be rebuilt and stabilized because structurally it wanted to fall over tomorrow."  
For Hickox, honoring the original house meant matching the original materials. He worked with a mill in Front Royal to replicate the original Dutch siding, and he replaced windows with new but historically consistent styles, plus the old metal roof was saved. 
The interior and porch have been renovated into event space, and the old farmhouse is now known as Longfield Manor. 
Outside, guests can enjoy the Old Farm Winery experience on the sprawling lawn, dotted with picnic tables and a sleek open-air bar.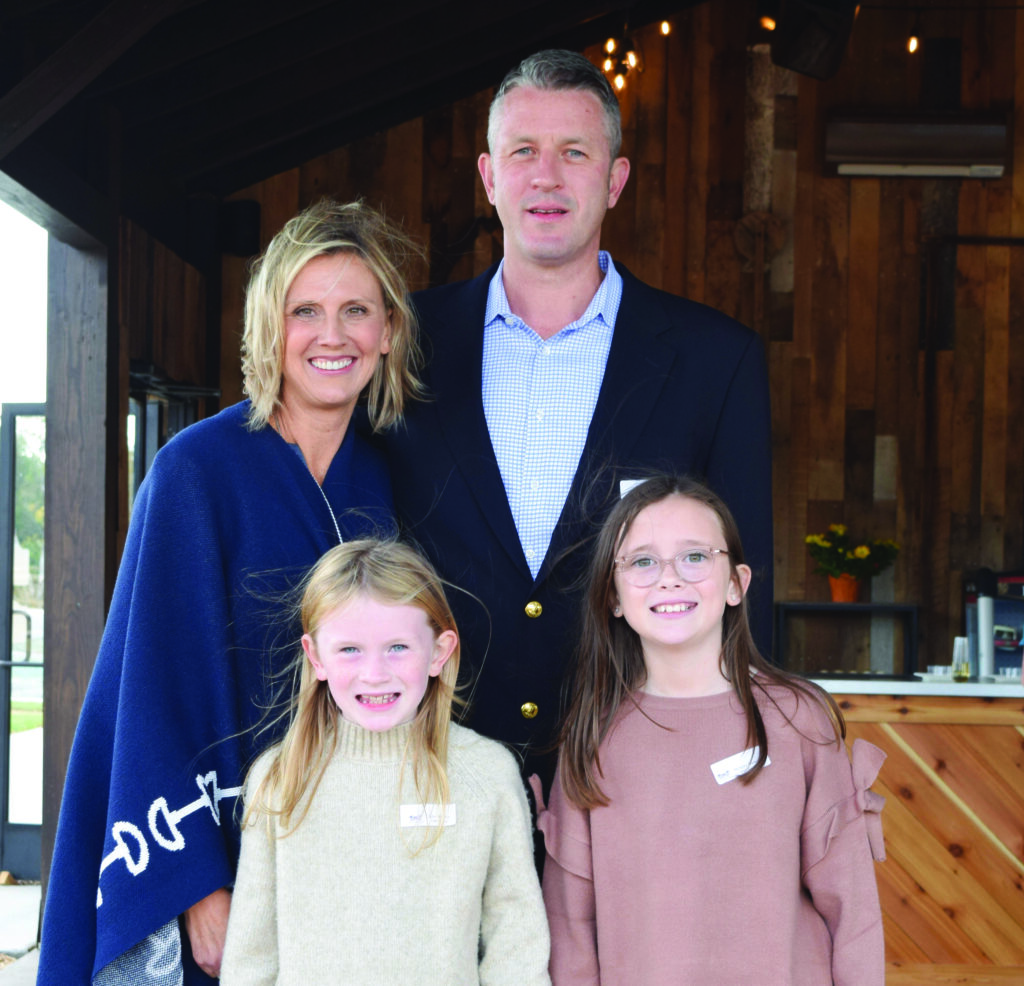 Guests can celebrate the land's fox-hunting history with a bottle of 2020 Tallyho, a crisp blend of Vidal Blanc, Traminette and Seval Blanc. Or opt for the 2020 Petit Verdot with notes of bramble fruit, rhubarb and oak. There's even a sparkling Blanc de Blanc and a hard cider. 
"Nine different offerings for wine is a strong starting lineup. And it covers a spectrum," Hickox said. 
Like at Bull Run, a wine club has been launched with curated wines to honor Old Farm's hunt country past. Hickox plans to eventually offer tours of the facility and the vineyard – those will hopefully start this coming spring. 
"We'll focus on the architecture of the historic house, talk about the fox-hunting tradition, and the history of Loudoun," he said. "Fox-hunting can be an isolated community. I thought it would be neat that virtually anyone can be exposed to the story of it and the history of it, and give people access to the experiences of this place." 
Dan Harris, for one, is thrilled to have another winery option that doesn't involve a longer drive to central and western Loudoun County. Besides Old Farm, he's a fan of Fleetwood Farm Winery, another local favorite just up the road. 
"The closer, the better," Harris said. "It's great to have high-quality options so close to us." 
Kaitlin Hill trained as a chef at the Culinary Institute of America and holds a degree in history from the University of Richmond. She currently runs a catering business and works as a freelance writer and photographer for publications in the region.
IF YOU GO
WHAT: Old Farm Winery at Hartland
WHERE: 23583 Fleetwood Road, Aldie
WHEN: Sundays-Thursday, 11 a.m. to 7 p.m.; Fridays and Saturdays, 11 a.m. to 9 p.m.
INFO: www.oldfarmwineryhartland.com or 571-899-4380