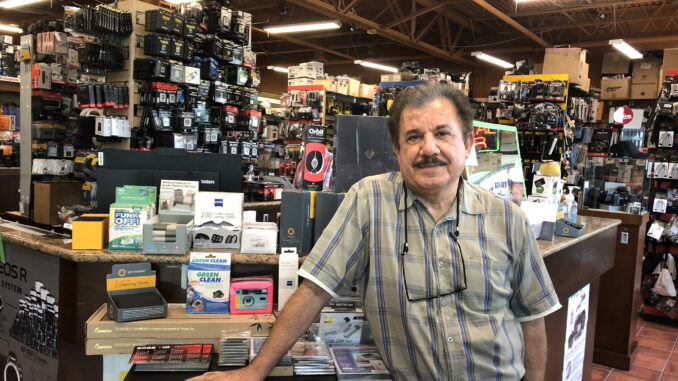 SAY CHEESE
By Jill Devine
As the official photographer for the Washington Commanders football team, Emilee Fails is used to working with the latest and greatest cameras and equipment. So a couple of years back, why was she scrambling to find some old-fashioned disposable cameras? 
"We were producing visuals with a retro theme for the 2020 draft, and I needed them quickly," Fails recalled. 
A co-worker at the team training center in Ashburn off Loudoun County Parkway mentioned there was a large camera shop nearby. "I searched online and was surprised that it was less than a mile away, so I drove right over," she said. 
That's how Fails discovered Ace Photo Inc., possibly the largest independently owned camera store in the Mid-Atlantic. 
Fails is an experienced professional, having worked previously for the Washington Wizards and the Pittsburgh Pirates, but until that visit, she had never been in an actual camera store. "I was from a town where if what you needed wasn't at the local Best Buy, you had to order it online," said Fails, who now lives in Brambleton. 
Fails found the disposable cameras at Ace Photo, which also helped her develop the film. 
"I was amazed at their inventory. They literally have almost any product I could ever need," Fails said. "I shoot constantly in all kinds of weather, and if something goes wrong or breaks, I now rely on them for fast help. I've rented and traded equipment at Ace, and I buy lenses and lots of backdrops. They are always super helpful."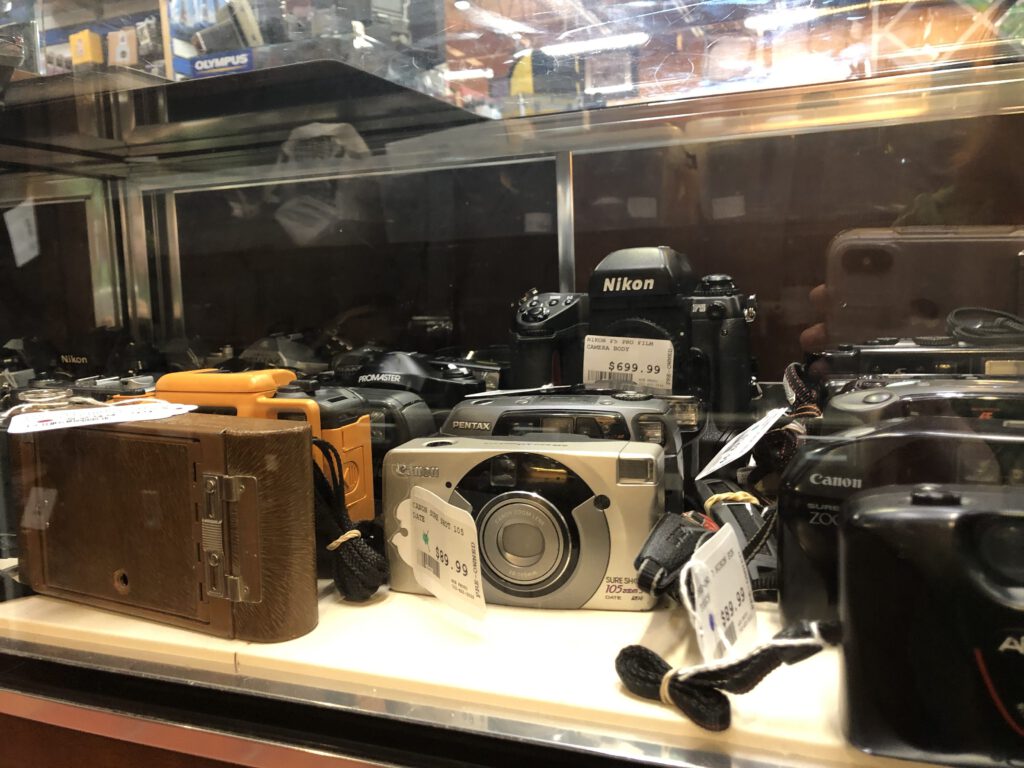 Owner Mohsen Jalali founded Ace Photo in 1992 at a shopping center in Sterling before moving to Cape Court in Ashburn in 2007. The two-story, 12,000-square-foot store overflows with new and previously owned merchandise, and it hosts a professional printing lab that can produce oversize photos and banners, as well as digitize and convert old slides, movie film and VHS tapes. 
Customers can reserve the upper-floor studio for photo shoots, using their own photographers or photographers provided by Ace. There's also an 80-seat classroom.
In addition to selling, renting and trading equipment ranging from Polaroid instant cameras to exquisite, high-end cameras by Hasselblad and Leica, Ace Photo has the largest camera bag showroom in the nation, according to its suppliers. 
The store also offers lighting equipment, backdrops and stockpiles of peripherals and hard-to-find film. 
"There aren't many stores like this," said Jalali, a professional photographer himself. 
Jalali and his eight employees use their expertise to match customers with the best equipment for their needs. It's that kind of personal service that separates Ace Photo from faceless online or big box retailers, said store manager Bob Merhaut, who is also – you guessed it – a professional photographer. 
"We don't work on commission," Merhaut said. "Some people are hesitant to come in here because they think we are more expensive or only for professionals, but that's not true. Manufacturers set the prices, so we charge the same for that new entry-level Canon as Target, but there you won't get the expertise or follow-up support that we provide at no additional cost."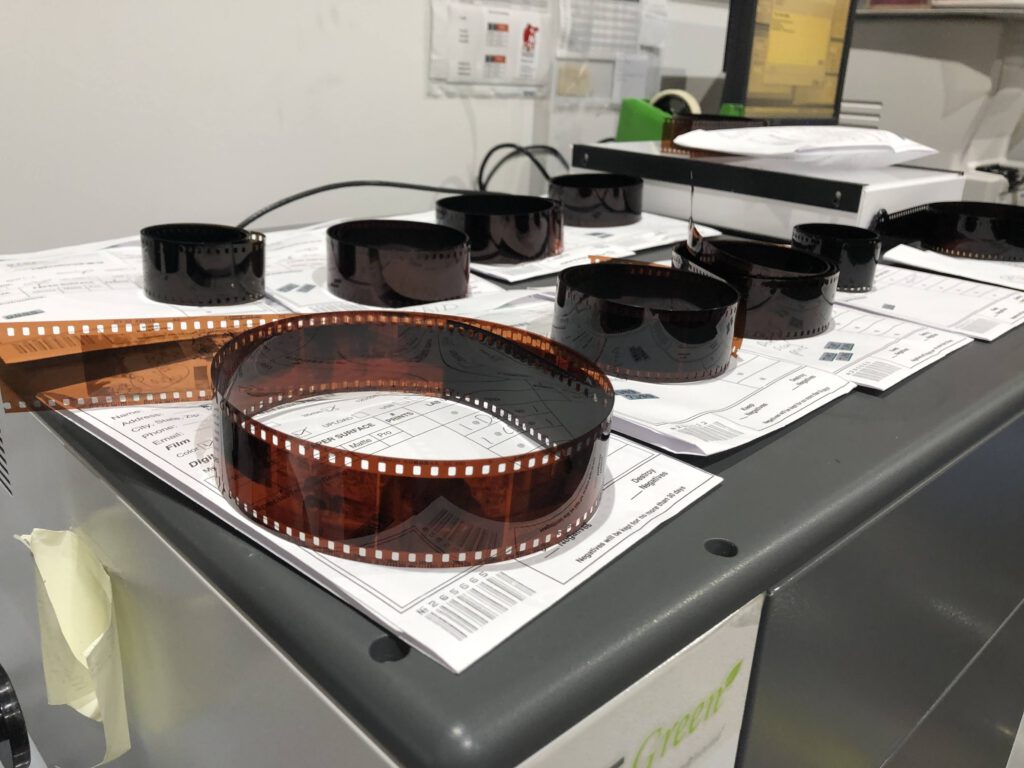 One loyal customer is radio personality Jack Diamond, who hosts The Jack Diamond Show each morning on 106.9 The Eagle in Frederick, Md. For 30 years before that, he was a host in Washington at the former WRQX Mix FM 107.3. Diamond is also a semi-professional photographer specializing in concert photos and landscapes. 
"Anyone around here who shoots above the novice level quickly becomes aware of Mo's shop," said Diamond. "It's rare to be able to actually test the merchandise, whether the most humble camera in the shop or the most expensive, so you can see if the ergonomics fits your style of shooting." 
So, what does the future hold? Will the camera go the way of the typewriter and the 8-track tape player? Jalali, for one, doesn't believe that cellular phones are ever going to replace regular cameras.
"People think cell phones will take our business, but it's the opposite," he said. "About 90% of people who own cell phones would have never bought a camera, but everyone has to have a phone. This opens a new door, because phones have cameras, leading some to discover a new talent. They eventually want to invest in a better camera with a larger lens, so people often become photographers because of their cell phones."   
You don't have to convince Jack Diamond. 
"I would drive for hours in a rainstorm during rush hour to get to Mo's shop rather than ordering something from Amazon to be delivered the next day," he said. "That's how much I value his service and inventory selection." 
Jill Devine is a freelance writer and former magazine editor from Loudoun County who writes for a variety of Virginia publications.