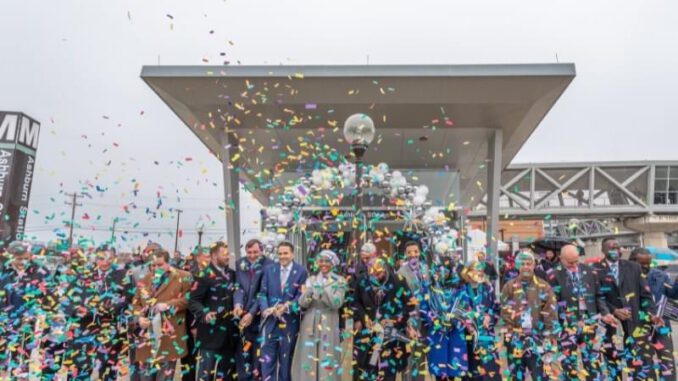 ASHBURN VOICES
By Lin Thomas
Editor's note: Ashburn Magazine is starting a new occasional feature with this issue – "Ashburn Voices," which are guest essays covering different topics and written by one of our Ashburn neighbors. In this issue, local speaker and writer Lin Thomas shares her impressions of Metro's Silver Line extension, which connected to Ashburn when it opened Nov. 15. 
In modern lingo, there is something called a "glow up." It means a major transformation – be it physically, mentally or emotionally. The term clearly plays off the idea of "growing up" and the idea of "glowing" from making big changes and having new energy. 
I can't think of a better way to describe Ashburn now that we are linked to the Metro's Silver Line and are home to the amazing Ashburn Station.
With the Silver Line, Ashburn is connected to a whole network of Metro lines that traverse the Washington area. We are directly linked to nearby airports and even to New York City via Amtrak. For me, emotionally, the Silver Line has brought Ashburn a little closer to the rest of the world. Just like the first train cars in November – we have "arrived."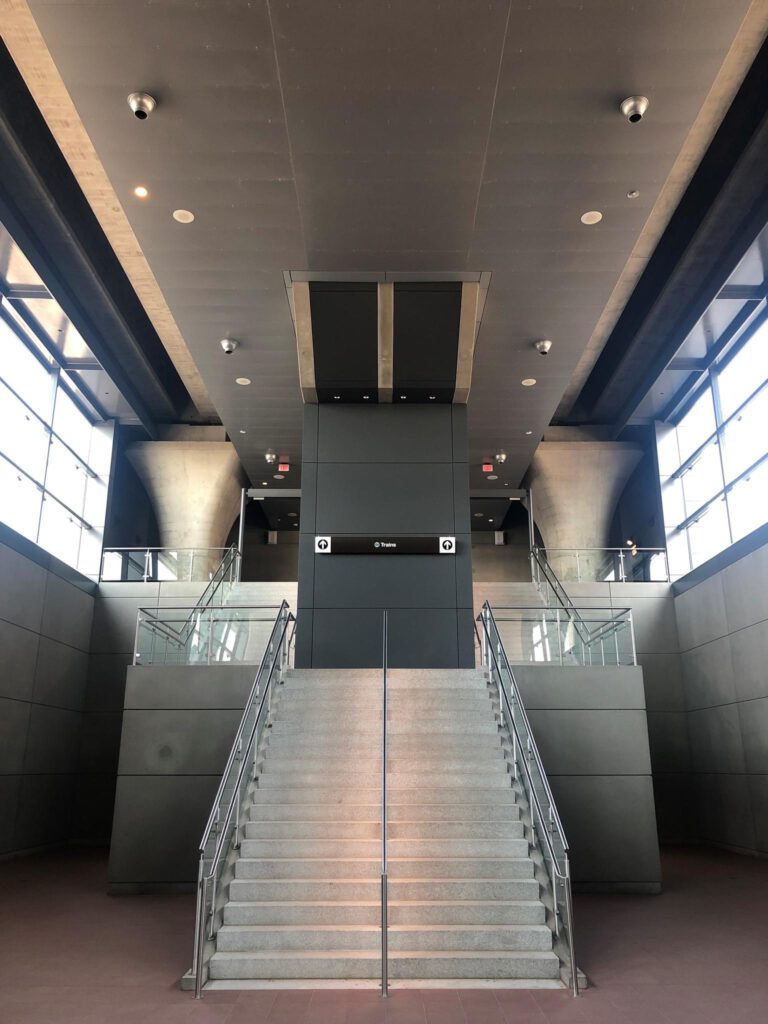 My debut trip on the Silver Line struck just such an emotional chord. The interior of Ashburn Station is beautiful with gambrel-style architecture featuring high ceilings arching overhead. The huge open space gives the station an airport-style feel. Sleek escalators whisk you on your way. The large glass panels allow ample light into the interior. The bridges over the Dulles Greenway give travelers a bird's eye view of the surrounding area. Compared to older stations elsewhere in the Metro system, Ashburn Station has a modern, state-of-the-art feel. 
The train ride itself was comfortable with a great view of the area we live in. For a first-time rider, it is a scenic reminder of the rapid development all around us. The fact that our stretch of the Silver Line is above ground adds fresh energy compared to underground train rides. It's especially noticeable on the return trip when you zoom out from underground onto the above-ground rail. There is an immediate change in how you feel as the natural light floods into the train. I found the aerial views breathtaking in the morning sunlight. 
While there are obvious benefits to the Silver Line – like not having to be stuck in traffic or worry about fuel prices and your carbon footprint, riding the train also gives you something else important – plenty of "me" time. A quiet ride on the Silver Line can offer time to read, listen to music, relax and reflect, meditate or even refresh your brain with a little power nap. I found myself enjoying the break from my regular busy day.  I was even able to concoct a few plot twists for my next book.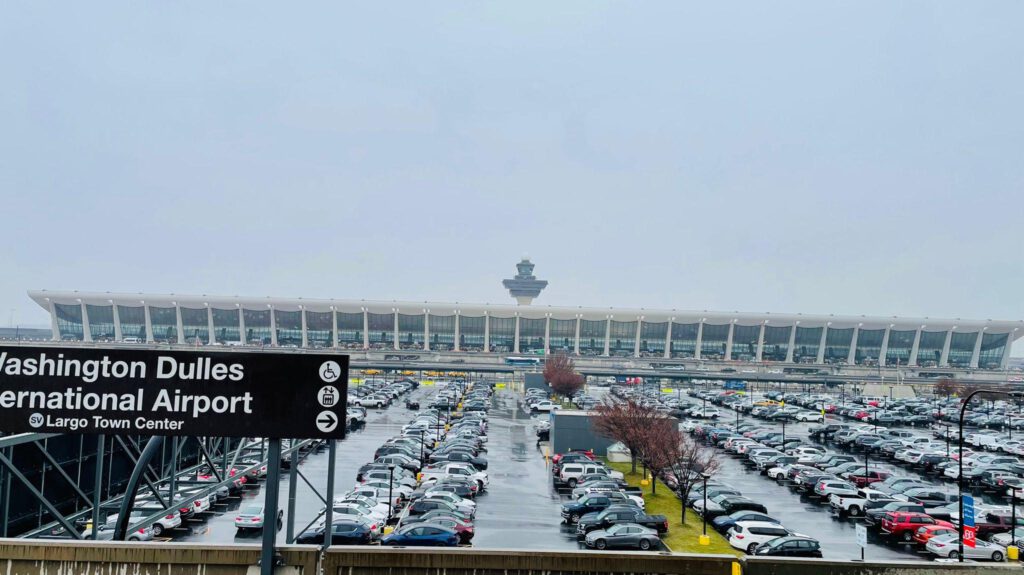 The Silver Line's stop at Dulles International Airport also resonated with me. We all have memories of the airport – whether as travelers ourselves or picking up and dropping off friends and family. To pause for a few minutes by this buzzing international airport in the middle of a regular workday has a slightly surreal feeling.  
For a few brief moments, I sensed a moment of solidarity with the airport travelers and the countless possibilities of why they were there. Perhaps they were headed to exotic locations, or reuniting with loved ones, or starting a new phase in life or a new job, maybe attending a work conference, or perhaps serving the country. And for a short time, I felt I was witness to the hopeful energy and zeal that an airport generates for its travelers.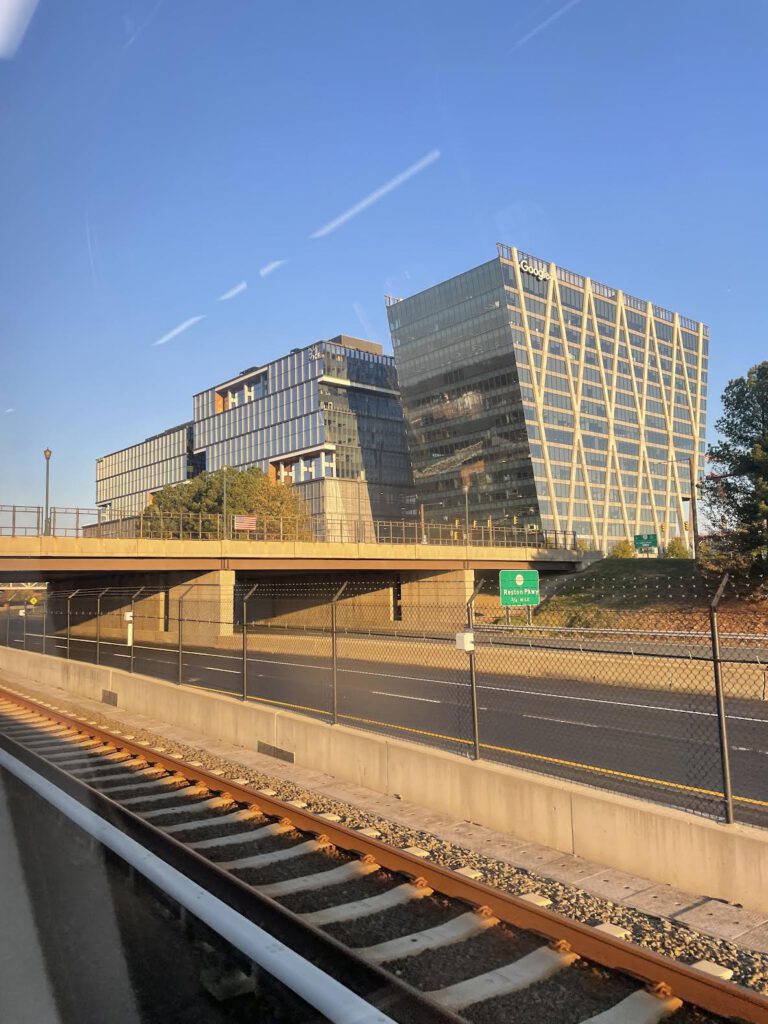 After having worked remotely for many months, my recent trip on the Silver Line also reminded me of the importance of in-person interactions and just being in the same physical space as other people. Hustling through a beautiful new station with other commuters, sharing a train car or even a seat with fellow riders, and having the occasional interactions with friendly Metro staff or another passenger – it perfectly expresses the optimistic vibe that I got from my journey on the Silver Line. 
I realized it's not just a glow up for Ashburn and the neighborhoods along the Silver Line. I discovered it was a personal glow up for me as well – a newfound excitement to begin exploring all the new people, places and things we are now connected to.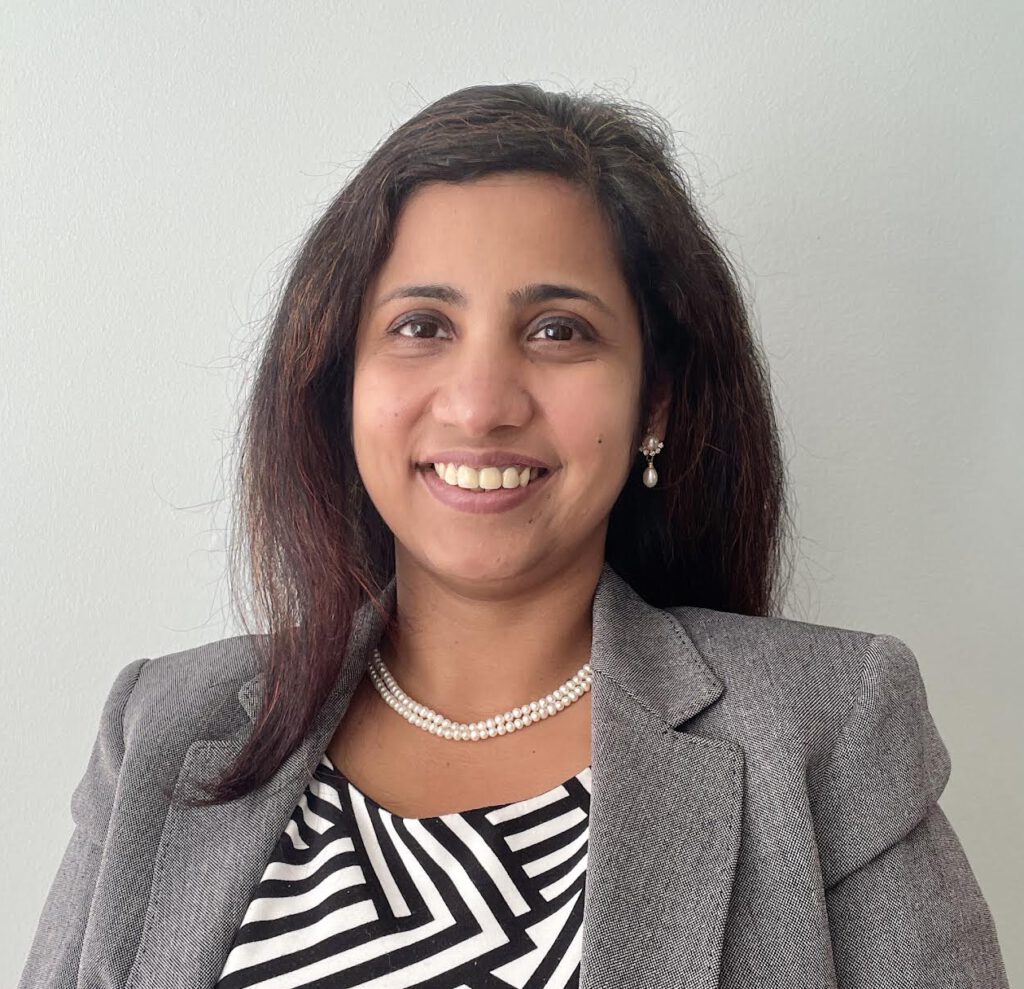 Lin Thomas is an Ashburn resident and a TEDx speaker. She is the author of the inspirational children's fiction book "Every Sparrow Was Made to Fly" and has also published articles with the "Chicken Soup for the Soul" series. Her website is www.LinThomas.com.