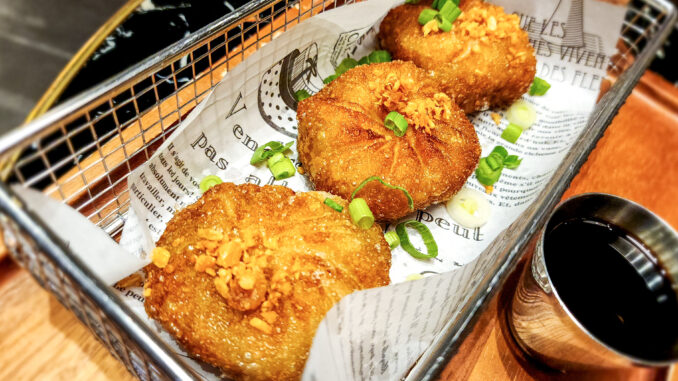 DOWNLOAD THESE APPS
By Chris Wadsworth
Photos by Andrew Sample 
Appetizers. Starters. Hors d'oeuvres. Finger food. Small plates. They are on the menu of nearly every restaurant – tempting us with savory ingredients meant to be eaten while we sip our first cocktail and wait for the main course.
But how many times have you filled up on said appetizers before your entrée even came? Or perhaps you have looked at a huge plate of nachos or a cheesy plate of loaded fries and said, "Man, we could make a meal out of just this."
Well, that's what we did. Your intrepid editor, along with professional food photographer Andrew Sample, headed out for a night (OK, actually two nights) of trying out appetizers all over Ashburn. It's tough work, but somebody has to do it. The goal: Spotlight some of our locally owned establishments and perhaps give you an idea of something new to try on your next night out.
===============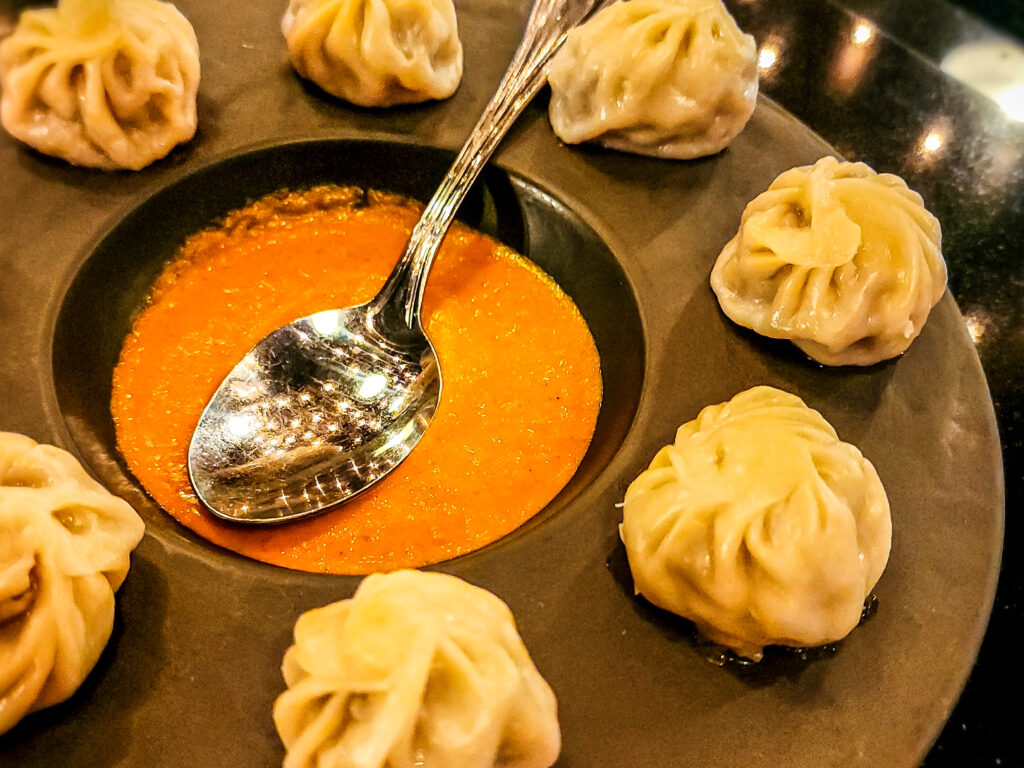 What: Water Buffalo Momos
Where: Himalayan Wild Yak, Brambleton Town Center
Details: Momos are bite-sized dumplings, stuffed with filling and then steamed. On the recommendation of the bartender at Himalayan Wild Yak, a Nepalese restaurant in Brambleton, we tried the momos filled with "buff," or water buffalo, a traditional meat of Nepal. It tasted just like beef and was delicious.
===============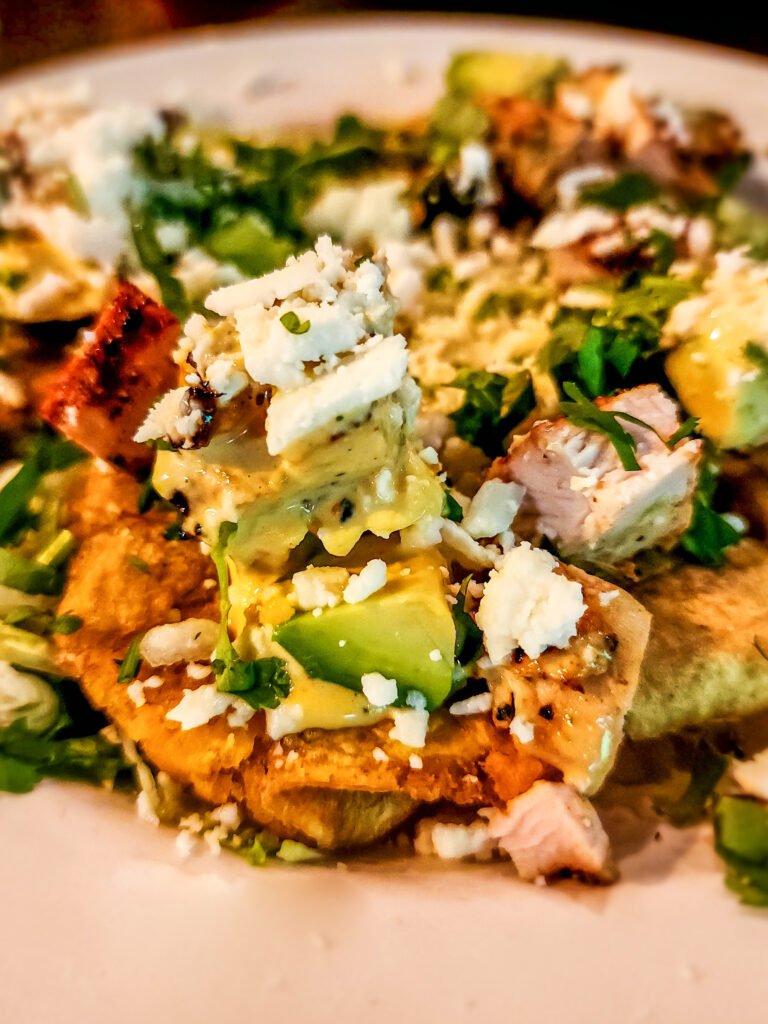 What: Chicken-Topped Tostones
Where: Parrando's Tex-Mex Grill, Goose Creek Village Center
Details: Tostones are made from green (unripe) plantains, which are similar to bananas. Because they are unripe, they are starchy like a potato, instead of sweet like a banana. They are smashed flat, fried and then – in Parrando's case – topped with avocado, cilantro, queso bravo and a house sauce, plus your choice of several meats. Filling to say the least.
===============
What: Seared Duck Breast
Where: The Lost Fox Hideaway, One Loudoun
Details: Sitting down at The Lost Fox is a relaxing, cozy experience to begin with – and this appetizer was a warm, cozy treat too. Tender pieces of seared duck, sitting on a bed of pureed butternut squash, with tiny bits of pickled apple, and a fig reduction with decent-sized chunks of the fruit still in it. A definite highlight.
===============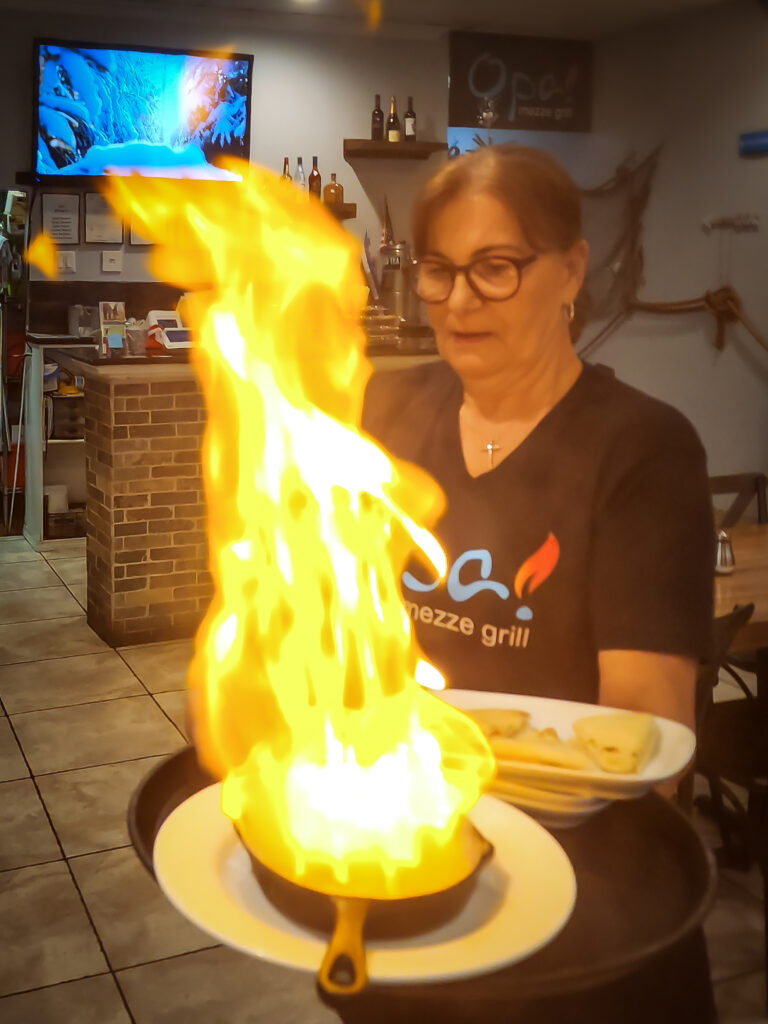 What: Saganaki
Where: Opa! Mezze Grill, Ashburn Village Shopping Center
Details: Half the fun of getting the saganaki at Opa! is the huge sizzling flame that erupts when they light it on fire. The other half of the fun comes from eating this gooey, slightly licorice-tasting cheese appetizer. At Opa!, the cheese is kefalograviera, and it's ignited with a shot of ouzo and then served with pita bread wedges.
===============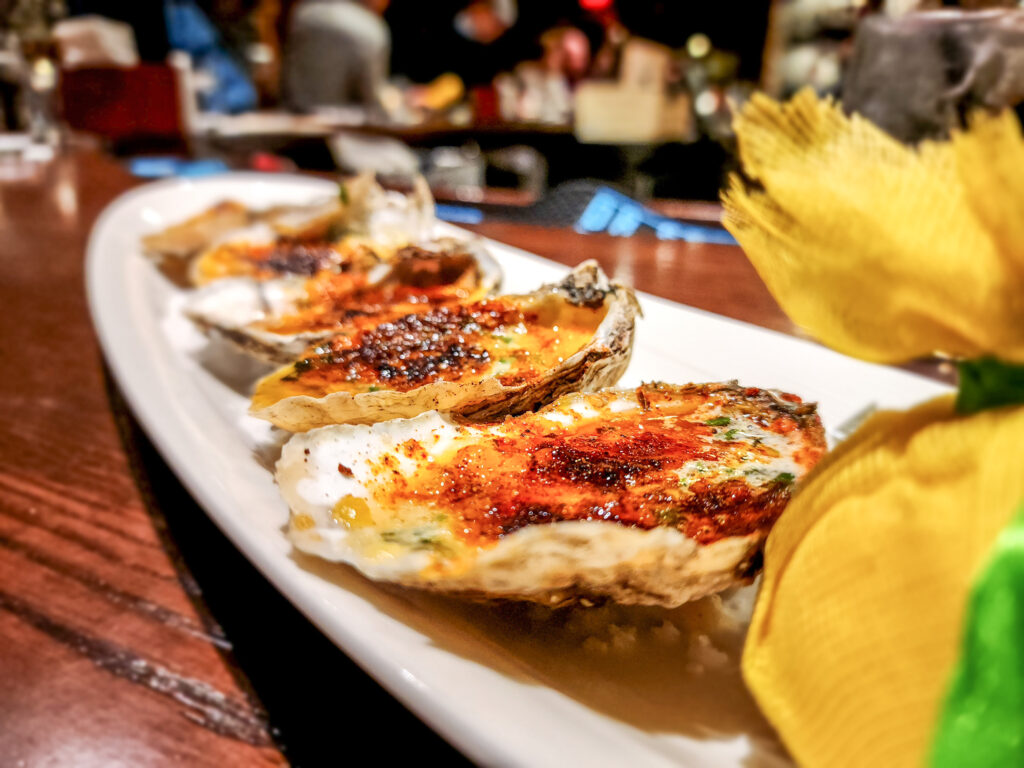 What: Cajun Charbroiled Oysters
Where: D.C. Prime
Details: We asked the manager at D.C. Prime to suggest an appetizer that is a sure-fire winner and he immediately said we had to get the oysters. Oysters Rockefeller is on the menu, but we opted for a Cajun oyster dish – served with garlic herb butter, Cajun seasoning and a grated Grana Padano cheese. They went down smooth and buttery.
===============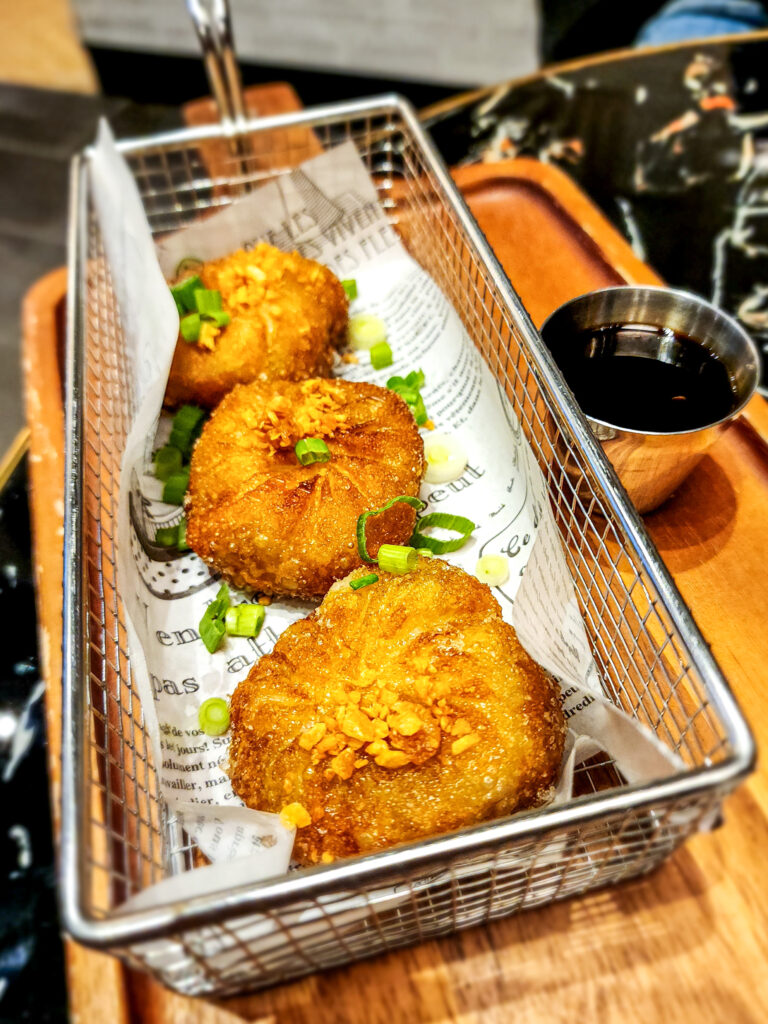 What: Pan-Fried Chive Cakes
Where: My Home Thai Bistro, Belmont Chase
Details: We asked for some suggestions of popular appetizers and the server recommended the pan-fried chive cakes. The precise ingredients are a bit of a question mark, however, a chive cake is traditionally made with rice flour and tapioca flour to give it a bit of a gooey or chewy texture and is chock full of green chives. The green wasn't so visible in ours, but the ones at My Home Thai Bistro had a consistency like mashed potatoes that had been breaded and fried. What's not to like?!
===============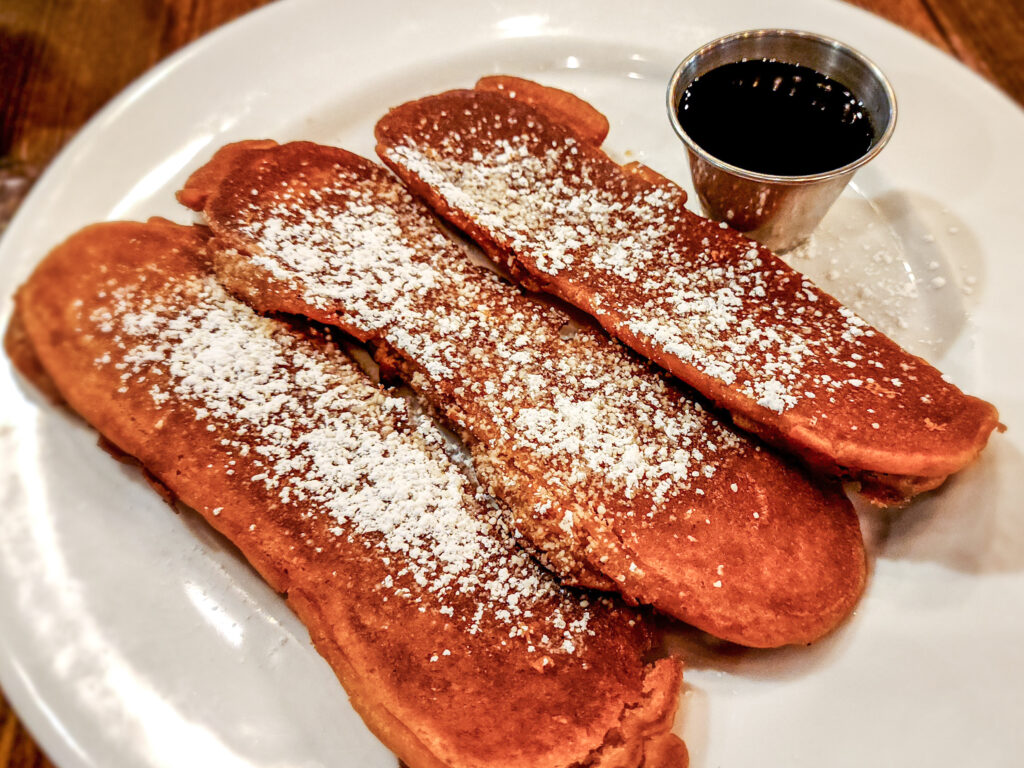 What: Pancake Battered Bacon Strips
Where: Wicket Door Pub, University Commerce Center
Details: To wrap up the evening, we opted for the pancake battered bacon strips at Wicket Door Pub. This may sound more like a brunch item (it is) or more like a dessert (it could be this too), but it's on the "Starters" list and it's one of the pub's claims to fame, so we felt it was fair game. And it's just exactly what you think it is – fried strips of bacon, covered in pancake batter and fried, then served with powdered sugar and maple syrup. A sweet finale to an all-app adventure.