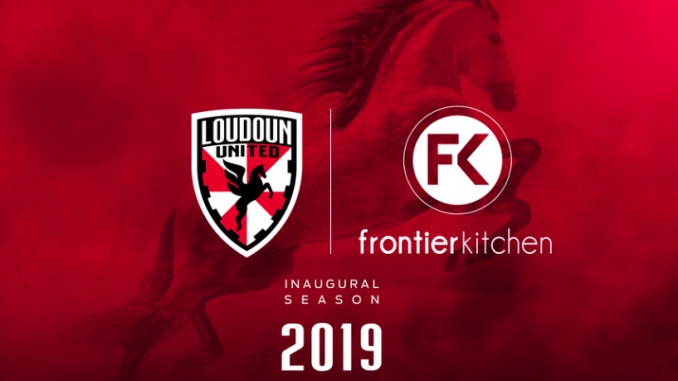 Loudoun United FC has announced Frontier Kitchen as the official food and beverage manager of Loudoun United Stadium.
Frontier Kitchen is a business incubator for the culinary world, offering commercial kitchens and expertise for food truck vendors, caterers, bakers and other culinary entrepreneurs. The company has kitchen space in Lorton and Haymarket.
"The culinary aspect of a stadium is a key piece to the overall game day experience. When thinking about what that experience would be like for our new stadium our hope was to stay as local to Northern Virginia as possible," said Adam Behnke, Loudoun United FC Chief Operating Officer. "We believe it to be important to partner with local vendors so that our fans can truly experience the local community talent.  Fortunately, with Frontier Kitchen we are able to accomplish just that."
The team's inaugural match is scheduled for Aug. 9 and will work with Frontier Kitchen to bring in local breweries, restaurants and food truck favorites on game days.
Loudoun United FC will be announcing the vendors that will be located at the stadium in the upcoming weeks.