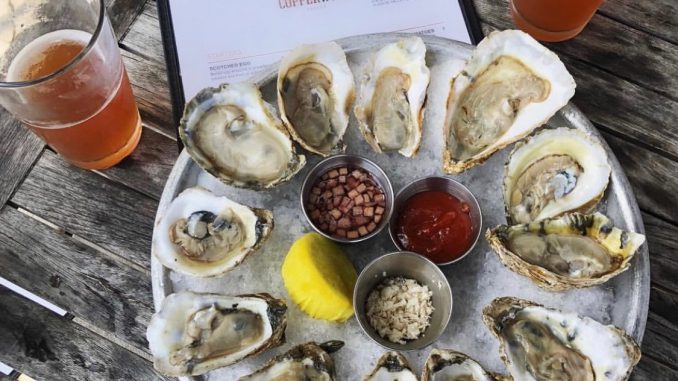 By Angela Marsh
As we approach the winter months, pumpkin spice and peppermint may be all the rage, but for many folks cold weather brings a slightly less sweet, more savory treat to mind. We're talking oysters. 
Since the 18th century, New Englanders have enjoyed oyster dressing at Thanksgiving while their Southern counterparts served oyster stew on Christmas Eve. As author Bill Neal wrote in his book "Southern Cooking," before refrigeration, long stretches of cold weather were necessary to transport the fresh seafood inland.
"Far from the coast, oysters became a symbol of the arrival of the winter holiday season, appearing in the markets by Christmas Eve and on the tables that night as oyster stew," he wrote.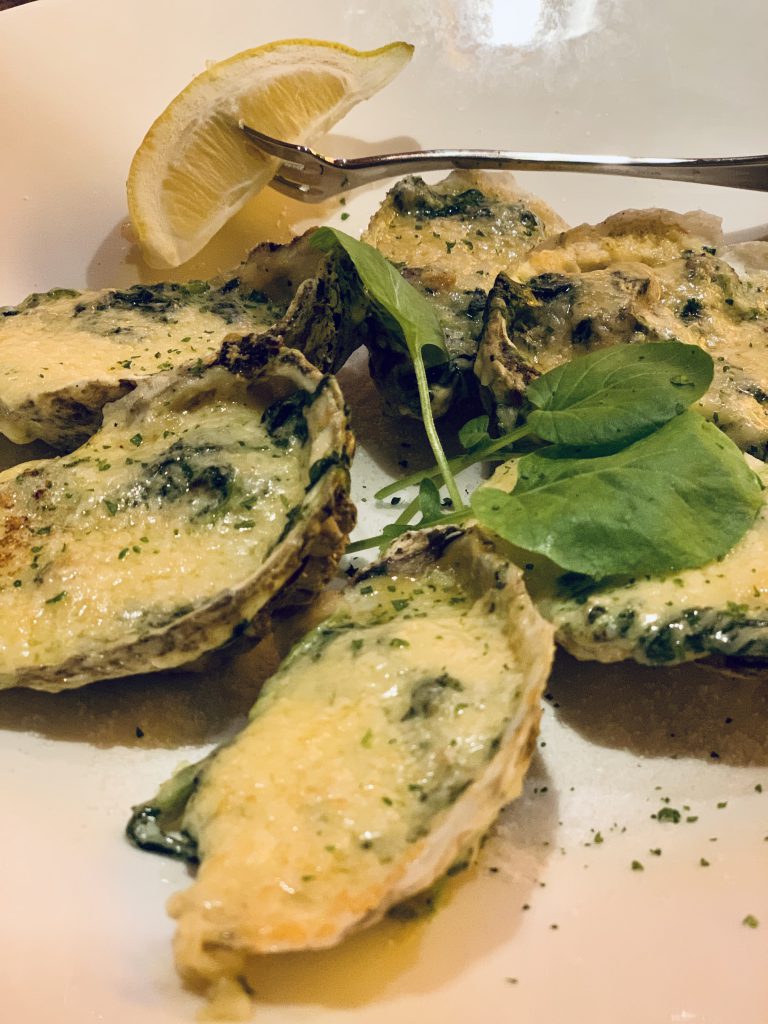 With the season of oysters upon us, Ashburn Magazine explored — and sampled — a few of the different ways the mouthwatering mollusks are served at local restaurants.
High on our list was DC Prime off Route 7 in north Ashburn. The elegant restaurant offers classic raw oysters with a champagne mignonette. It also has a customized house version of Oysters Rockefeller on the menu that diners love.
"The Oysters Rockefeller is a steakhouse classic. But I didn't want to do it the traditional, classic way," said Brad Weideman, executive chef and partner at DC Prime. "I wanted to have similar flavors but to change it up a little bit. It's our cream spinach base, baked with bacon and bacon fat, then topped with panko breadcrumbs and grana cheese. You get the creaminess of the spinach, the crunch from the breadcrumbs, the saltiness of the cheese and the smokiness of the bacon."
On the other side of Route 7, Eddie Merlot's at One Loudoun has a wide variety of creative oyster recipes. You can get oysters on the half shell, grilled oysters with Cajun butter, and fried oysters. Eddie Merlot's also makes a unique version of Oysters Rockefeller with creamed spinach, bacon, parmesan, and Pernod, a French liqueur that is similar in taste to absinthe.
"Pernod, Sambuca, and fennel are all similar in their flavor profiles and pair well with the oyster," said Joshua Hutt, a bartender at Eddie Merlot's. It seems like the chef agrees since he included crispy fennel fronds with his latest fried oyster dish.
Down the street at One Loudoun, Copperwood Tavern has tasty oysters chilled on the half shell or grilled with panko breadcrumbs, garlic, parsley, and butter. Oysters are so popular here that the restaurant even has an Oyster Happy Hour with $1 oysters  — chilled or grilled — on weeknights.
Ford's Fish Shack is probably the spot many locals think of when it comes to seafood — and rightly so. Ford's serves up a varied menu of oyster dishes in Ashburn, including its own brand with the cheeky name "The Wicked Pissah." Staffers say they sell more than 17,000 of these beauties every month. Many of them are served in the restaurant's popular "oyster shooters" — shots of different flavored alcohols with a Wicked Pissah in it.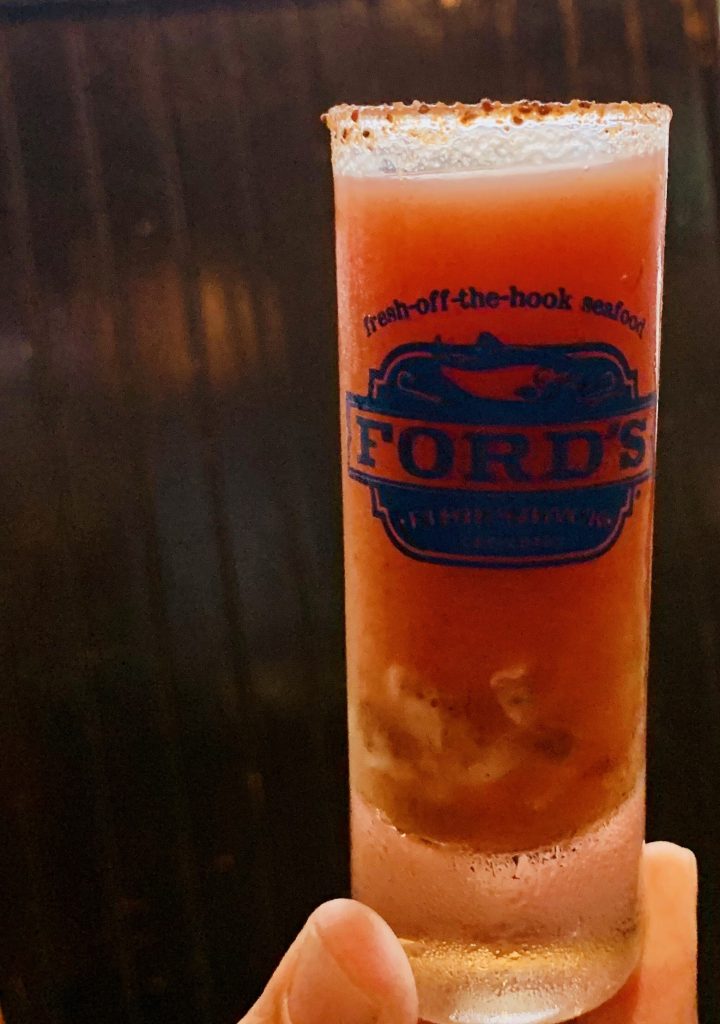 A recent visit to the Ford's location in Ashburn found seven kinds of oysters available, three of which were sold out by early evening.
Katie Hartmann, a Broadlands resident and oyster lover, was there. She enjoyed some yummy Sewansecotts from Hog Island Bay in Virginia. "These remind me of being with my family at Cape Cod. We would sit on the porch for hours shucking and slurping oysters," Hartmann said. "To me, they taste like vacation."
Sewansecotts are just one fanciful name given to Virginia oysters. There are Misty Point oysters, Broadwater Salts, Schooners, Skipjacks, and Potomac Whitecaps, just to list a few. Despite the many monikers, all Virginia oysters are actually the same species — known as Eastern oysters, or Crassostrea virginica if we're being all scientific.
The different flavors ascribed to Virginia oysters come from the waters where they are harvested — based on location (coastal, island, mouth of a river) and the salinity level of the waters there. That's why you will hear people refer to different styles of oysters as salty or buttery or sweet.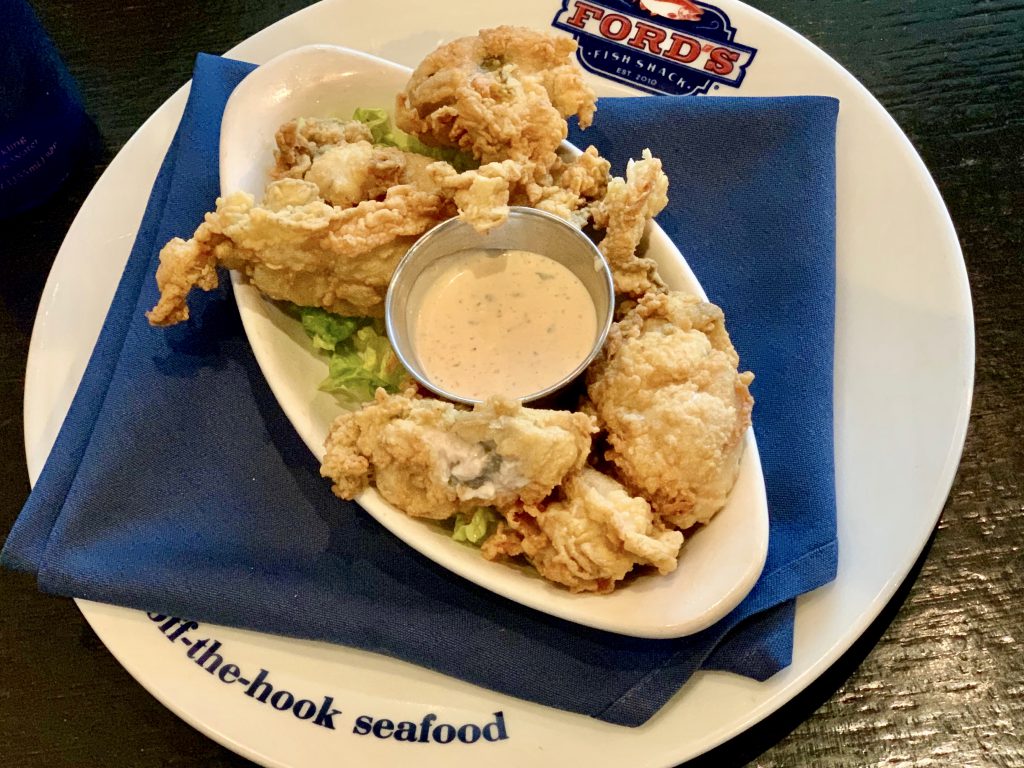 And what better time of year to explore the huge variety of coldwater Virginia oysters than when cold weather sets in and the holidays arrive — just like Virginians did a century or two ago.
"It is definitely a peak time," DC Prime's Weideman said. "With the water temperatures cooling off, the oysters just thrive. They are at their full potential in the fall months."
— Angela Marsh is a freelance writer living in the Broadlands with her husband, Dan, and their two children. She's also the owner of CoolMama, a local purveyor of gourmet granola products.