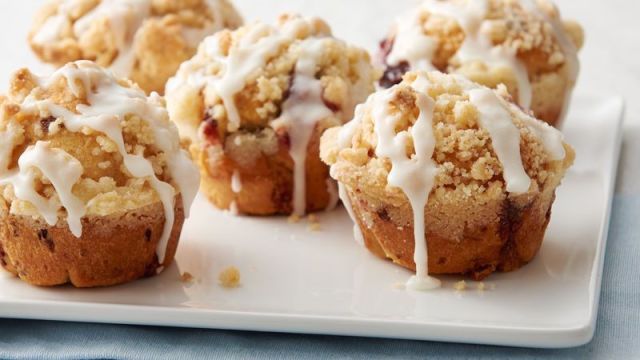 Lauren Katz, an Ashburn homemaker, was a finalist in the recent 49th annual Pillsbury Bake-Off competition. She won in the Cozy Weekend Breakfasts category with her amazing looking "Cherry-Cream Cheese Crumb Cake Bombs."
Thanks to her win, Katz was one of four finalists who got to go to New York to appear on the Food Network show "The Kitchen" where the Bake-Off winners were announced. She'll also appear in a Food Network Magazine article, and she won new GE appliances and $5,000 in cash.
Read more about Katz and her bakery win at The Burn.