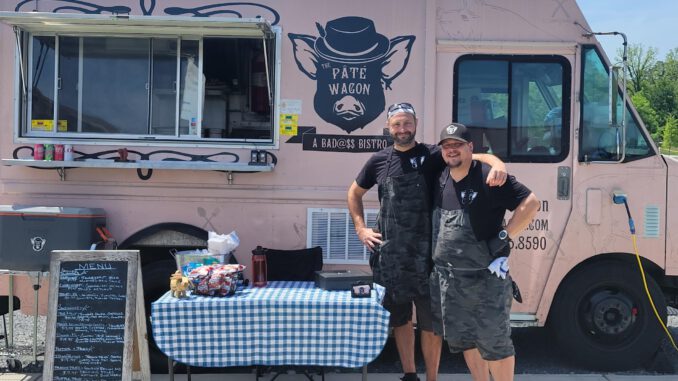 ON THE ROAD AGAIN
By Chris Wadsworth 
From push carts hawking hot dogs on the streets of New York City to ice cream trucks slowly cruising through suburban neighborhoods, people have always loved the concept of mobile food. The latest incarnation, of course, are the ubiquitous food trucks.
From office parks at lunch hour to wineries and breweries on weekends, an endless parade of food trucks, food wagons and food trailers provide hungry customers with every type of cuisine imaginable.
Ashburn is no exception. Many of our favorite local restaurants – Ford's Fish Shack, Parallel Wine & Whiskey Bar, Robeks – have mobile versions of their brick-and-mortar locations. 
Ashburn Magazine thought we would introduce you to a few fan favorites based right here in our community. Warning: We can't be held accountable if reading this fires up your appetite.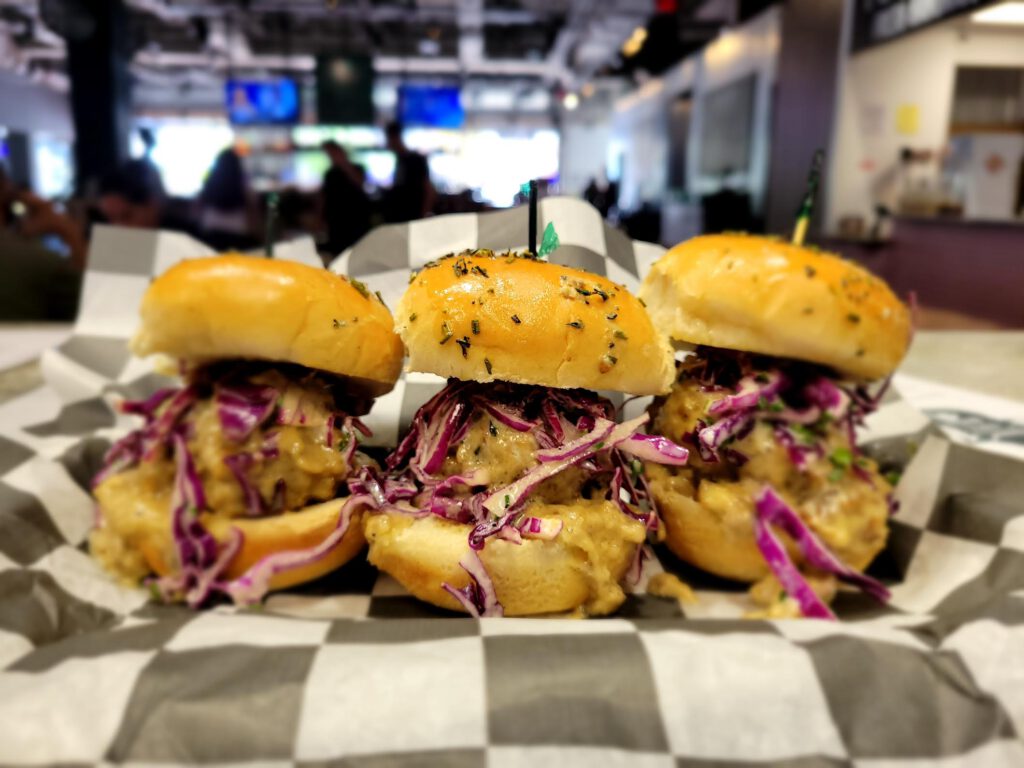 The Pâté Wagon 
OWNER: John Kerschensteiner, Ashburn Village
LAUNCHED: 2021
CUISINE: French, German, American
SPECIALTY: Pâté, sausages and poutine 
WEBSITE: thepatewagon.com
HOW DID YOU COME TO LAUNCH A FOOD TRUCK?
"I got into the food truck business during COVID. I was a chef in D.C. for over a decade – in fine dining mostly – and when COVID hit, and I was temporarily laid off… I wrote up my business plan and made the move to be my own boss.  I came up with the concept for The Pâté Wagon when I was in culinary school at The French Culinary Institute in New York City. I wanted to take my passion for butchery, charcuterie and sausage-making and do a food truck showcasing that."
WHAT ARE SOME PROS AND CONS OF THE FOOD TRUCK LIFE?
"The idea of having a kitchen on wheels is awesome – until you start having automotive issues, cooking equipment failures and power generators malfunctioning all on the same day – because of course you have a kitchen built into a truck. [But] on the truck, you get a different office view every day, which is pretty cool. Some days we are in a city serving directly on the sidewalk, and other days we are in a farm field or on top of a mountain."
WHAT'S THE FUNNIEST THING THAT HAS HAPPENED SINCE YOU LAUNCHED THE TRUCK?
"One of the funniest things about The Pâté Wagon is that – for the first 1½ years – no one would buy pâté from The Pâté Wagon. When I moved to Ashburn and moved the business to Loudoun County – [that's] when I finally started selling pâté. Now, I am making 20-plus pounds of pâté a week. So, thanks, LoCo, for having the refined palate The Pâté Wagon was looking for.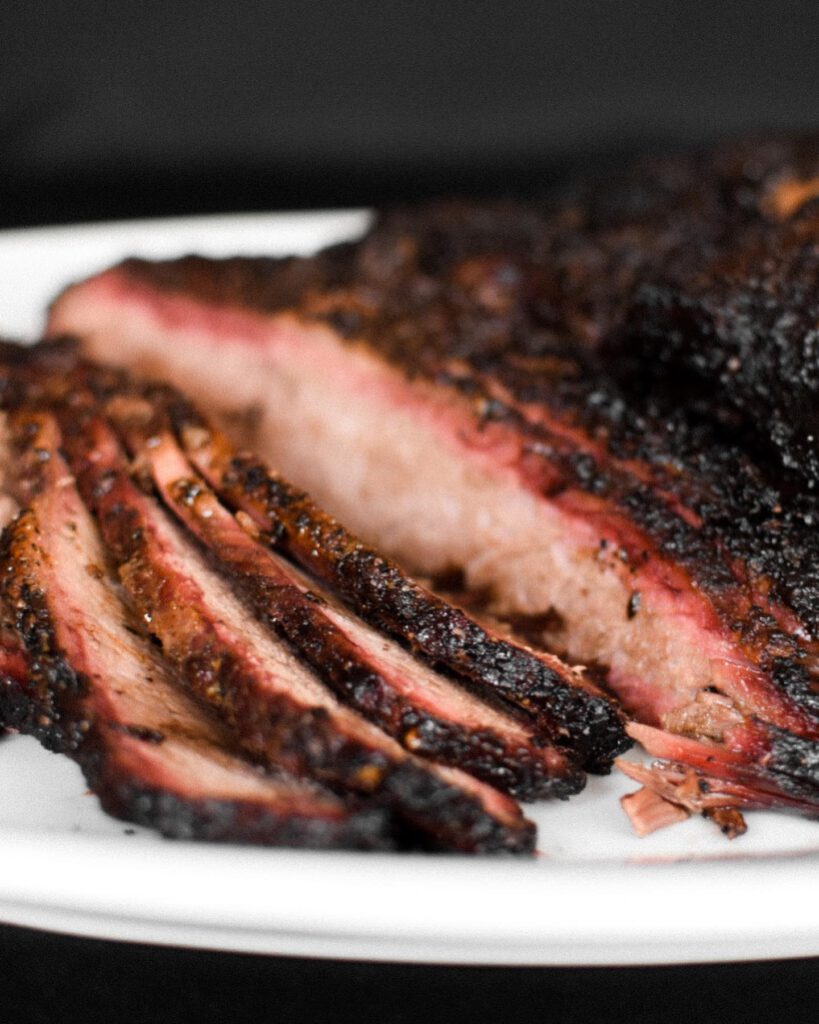 Big Kyle BBQ 
OWNER: Kyle Norris, Brambleton
LAUNCHED: 2020
CUISINE: Authentic smoked barbecue
SPECIALTY: Beef brisket, hot dogs 
WEBSITE: bigkylebbq.com
WHY DID YOU GET INTO THE FOOD TRUCK BUSINESS?
"I did home improvement for 20 years and I got tired of being dirty every day and being in and out of Home Depot. But I love to cook, and I have a big family, and I was cooking every weekend and they said I should sell it. The main reason is my wife said, 'I'm sick and tired of you complaining about your job.' She said to find something I enjoy and do that. I don't know if she was joking or not, but here we are."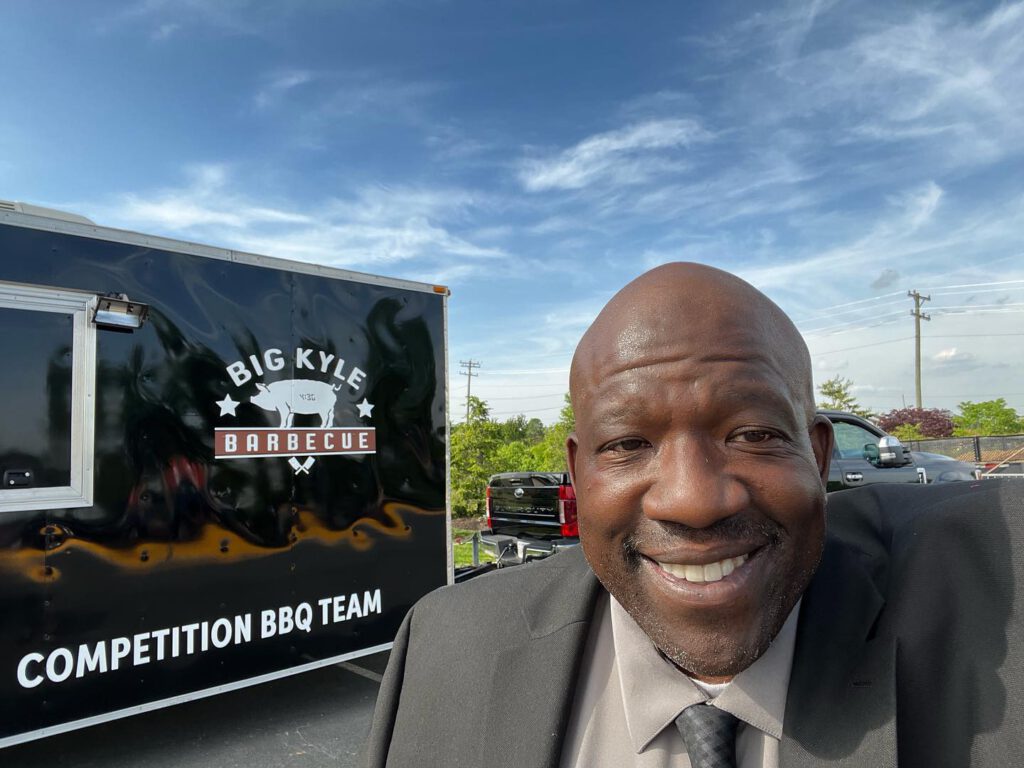 WHAT'S THE FUNNIEST THING THAT HAS HAPPENED WHILE WORKING THE TRUCK?
"We were serving at a winery out in Purcellville at a wedding, and I had stepped out of the truck to talk with one client, and one of the ladies that was in the wedding party came and she pulled me into the building and said, 'You are going to dance with me.' So, I danced with her, and it was a big scene – 'the BBQ guy is dancing' – and everyone was clapping and cheering, but eventually I had to get back to the truck." 
WHAT'S ONE SECRET ABOUT BIG KYLE'S BBQ THAT NO ONE KNOWS?
"A lot of my recipes come from my great-grandmother, who died at 98 years old. She is the one that sparked the cooking tradition in my family. Everyone thinks the BBQ guy is doing his own thing, but it has to come from somewhere. No matter how hard this business gets – and it's very hard; it's very trying; it's very competitive – there is something about that connection to family that makes it worth it to keep doing it."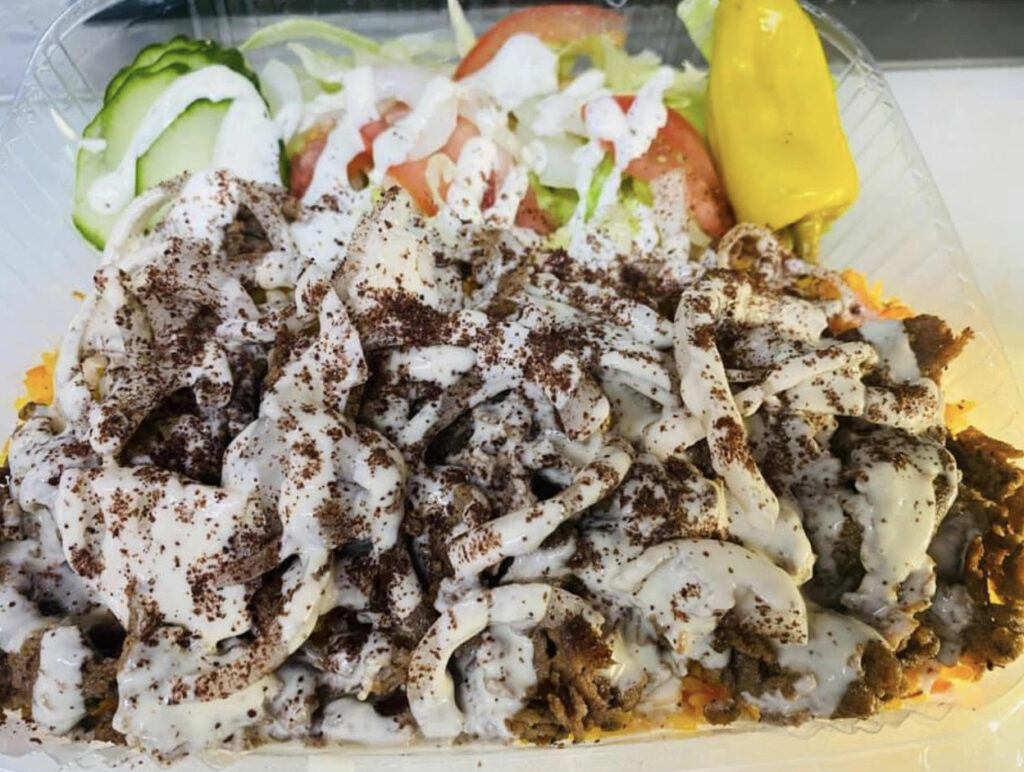 Mr. Falafel
OWNER: Ahmad Abou Adas, Brambleton
LAUNCHED: 2019
CUISINE: Mediterranean, American
SPECIALTY: Falafel, shawarma and gyros
HOW DID YOU GET INTO THE FOOD TRUCK BUSINESS?
"When I finished school, I started looking for a business, and I went to D.C., and I saw the food trucks at the National Mall, and we started it from there. I had a food truck in D.C. for several years – the Gyro Brothers – and then I didn't want to work in D.C. any longer so we moved out to Virginia. My family is originally from Jerusalem in Palestine, but I was born and raised in Dubai. All the recipes are my mom's recipes." 
HOW DOES WORKING ON A TRUCK COMPARE TO WORKING IN A RESTAURANT?
"It's totally different. Working on a food truck – it's a very congested place. You have to just move right or left– that's it. In a restaurant, you go to the kitchen or the dining room or the freezer. In a food truck, everything is close by. You just jump here or there. It's less stressful and less responsibility because it's a smaller operation."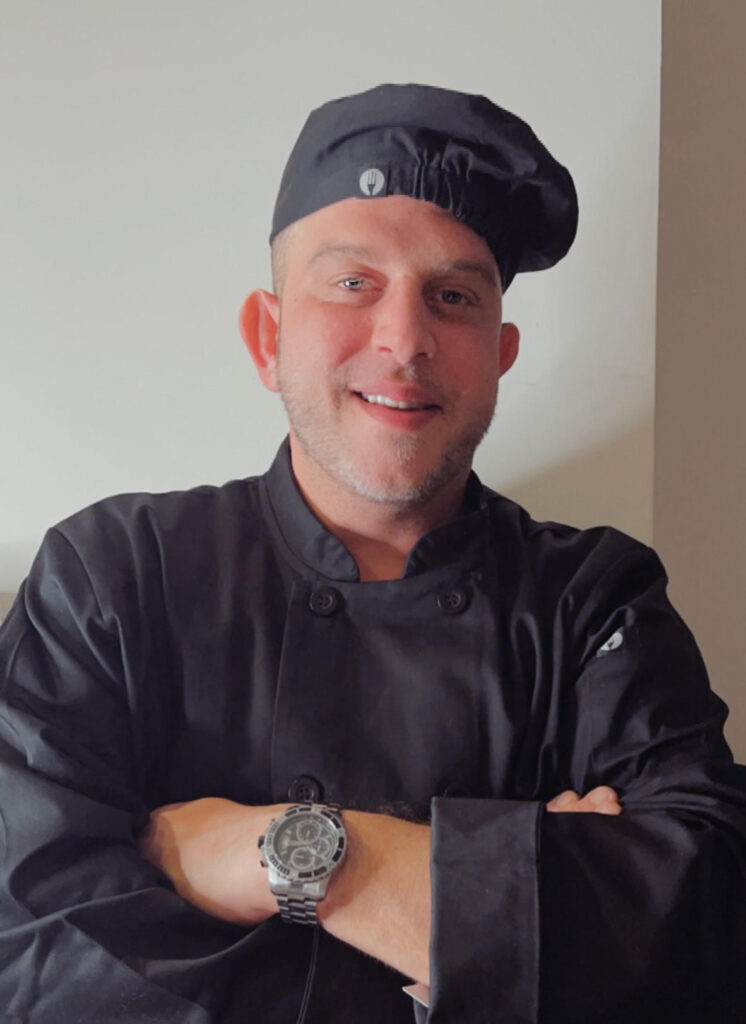 WHAT'S THE MOST MEMORABLE MOMENT FROM OPERATING YOUR TRUCK?
"One time, I parked right next to 17th and K streets in D.C. and people there just started to line up immediately. There were more than a hundred people in the line. As soon as we opened the window to start taking orders, the first guy said, 'It's free, right? This food is for free?' I said, 'No, you have to pay.' It turned out the whole line was homeless people and they thought we were giving out food."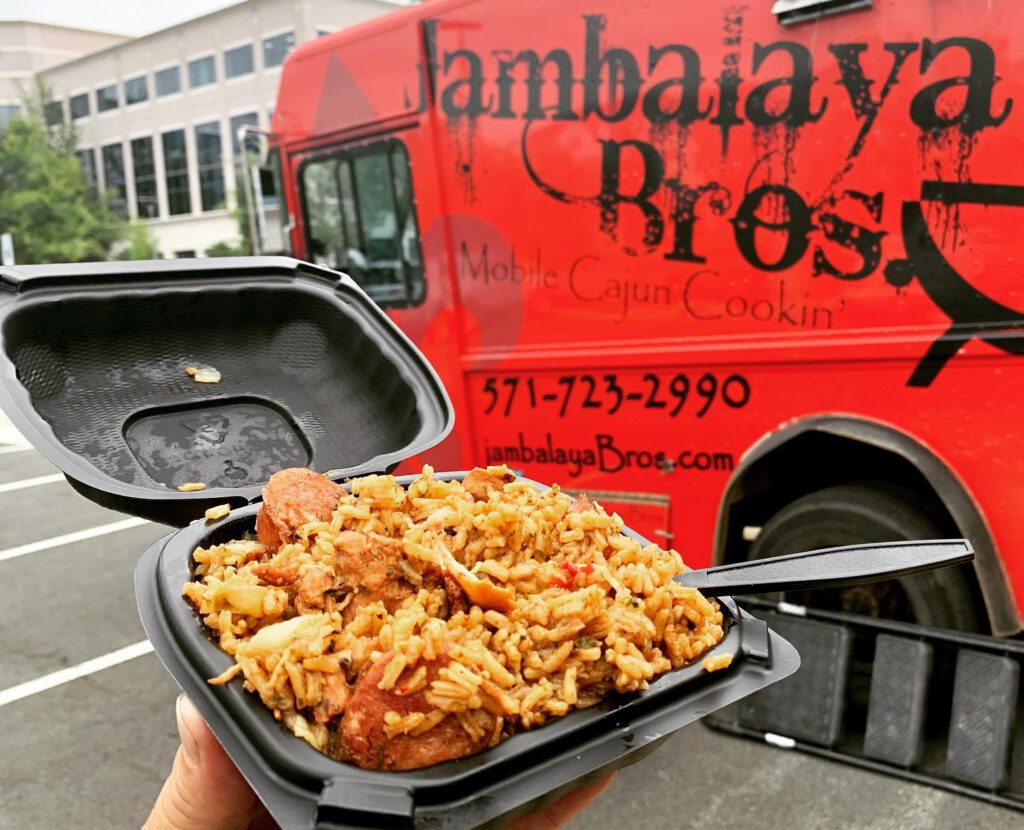 Jambalaya Bros.
OWNER: Jared Bourgeois, Lakes of Belle Terra
LAUNCHED: 2017
CUISINE: Cajun
SPECIALTY: Jambalaya, étouffée, gumbo
WEBSITE: jambalayabros.com
WHAT BROUGHT YOU TO THE FOOD TRUCK WORLD?
"I was in news media. I was the technical director at 'Good Morning Washington,' on Channel 7. That's a 'wake up at 2 a.m. job' and after 12 years of doing that, I needed a way out. So I created my way out of that by doing the food truck thing. It was a way to work for myself, which is the greatest thing ever. Took a leap of faith and it's been going for six years now."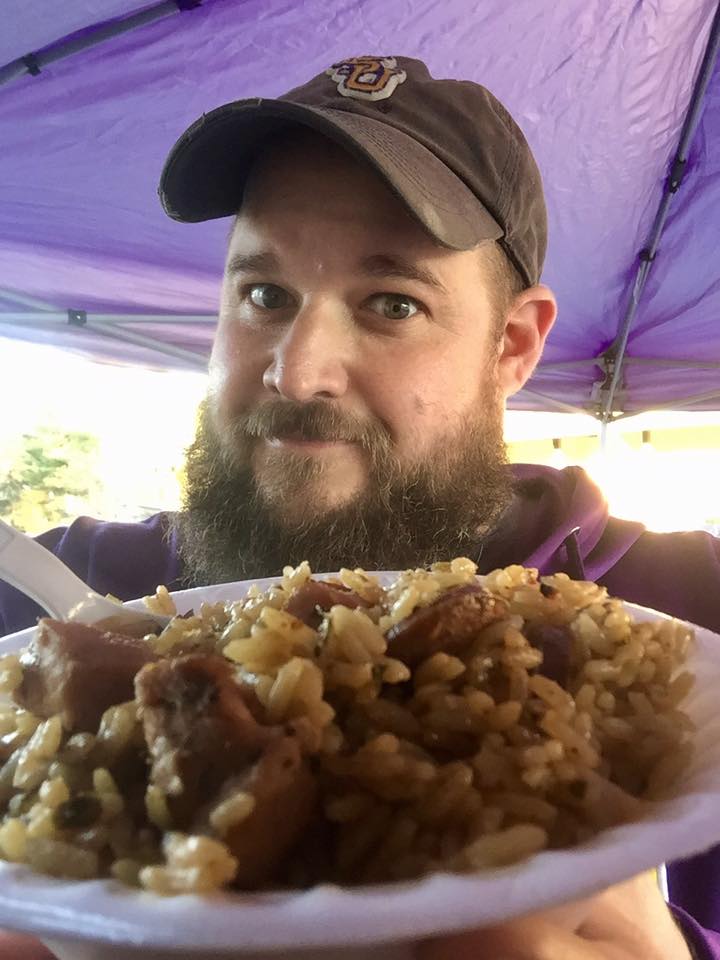 HOW DID YOU SETTLE ON CAJUN FOOD AS YOUR SPECIALTY?
"I'm from south Louisiana. I was born in New Orleans, spent a lot of time in Baton Rouge and went to college in Lafayette. My grandfather was a shrimper, so we always had fresh seafood available. I grew up in a small town that had no pizza places, no Chinese food. I didn't even taste those things until I was a teenager. Some advice for anyone wanting to start a food truck – cook something you really love because you'll be eating it every day." 
WHAT'S ONE SECRET ABOUT JAMBALAYA BROS. THAT PEOPLE MIGHT NOT KNOW?
"There are no jambalaya brothers. There are no other boys, no other brothers, in my family – just me. It was just a clever name my 12-year-old came up with. People are always coming up to me and asking where the other brother is."