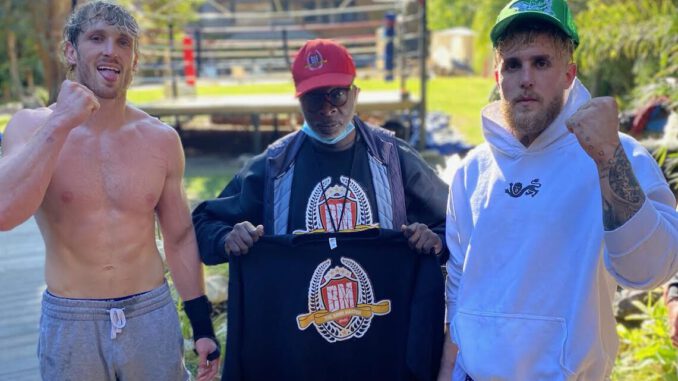 LEADER OF THE BANDS
By Rick Horner
You wouldn't think that taking out the garbage would change the direction of your life, but Kelvin Moore could make that case.
More than 40 years ago, the Ashburn resident was a member of the U.S. Marine Corps. He was stationed in Washington, D.C., and served in a variety of prominent roles, including working at Camp David as part of the Honor Guard under President Jimmy Carter. But it was the time he was on garbage detail that left a lasting legacy.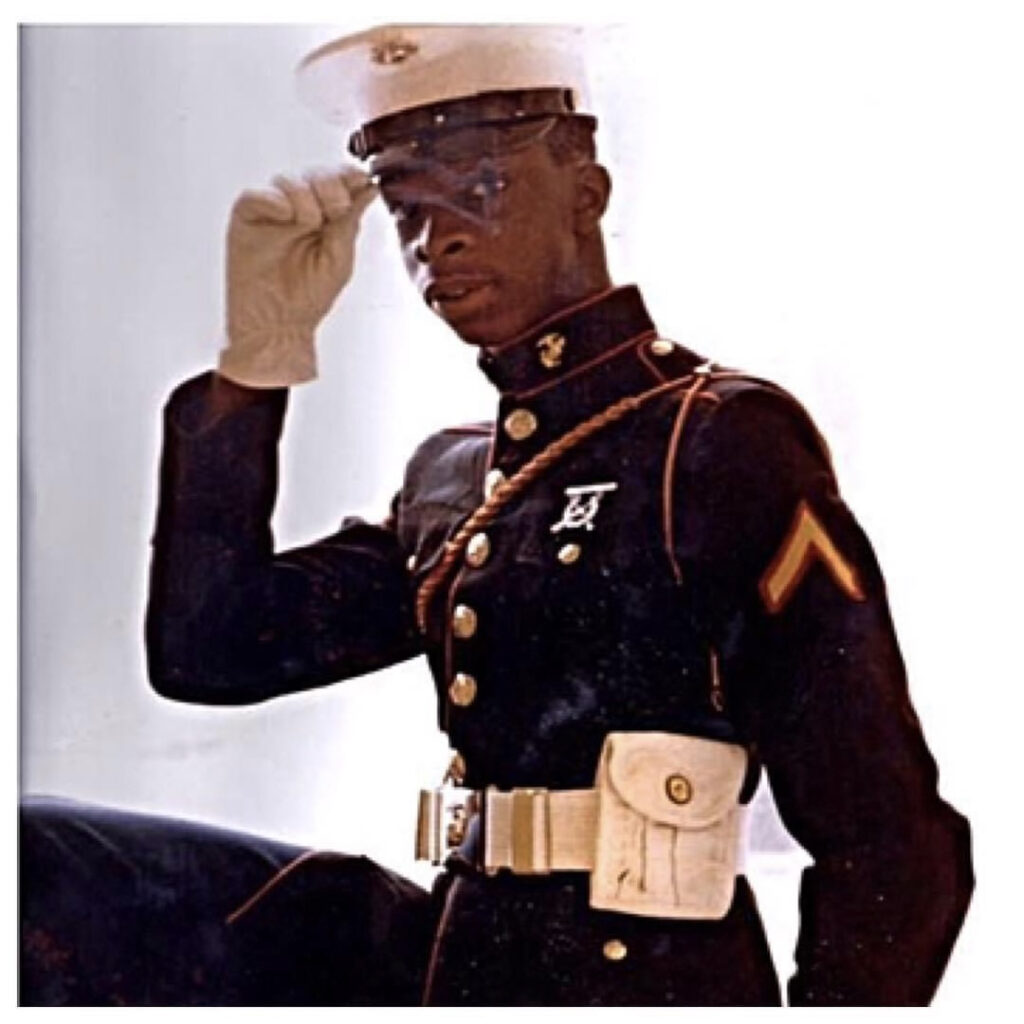 "I was fooling around with one of the guys, and I jumped off a dumpster and ended up with a hairline fracture in my left ankle," Moore said. "When I went to physical therapy, they walked in and they handed me a band and I just kind of said, 'This is different. And interesting.'"
The large rubber band he was given was intended to help strengthen his ankle through resistance training, a method that avoids the use of heavy weights. The novel form of exercise intrigued Moore, and once his rehabilitation was complete, Moore dove headfirst into all aspects of physical exercise and cardiovascular training. It soon became his passion.
"It just ignited something in me – a desire to help others become athletes and be the best that they could be," Moore said. "As a kid, I never played any sports and wasn't an athlete myself, so I wanted to help others do what I hadn't done myself. 
Today, Moore is 61 years old and has been a personal trainer for close to four decades. And he has made a name for himself for the amazing work he has done with local kids in and around Ashburn — helping them excel at sports.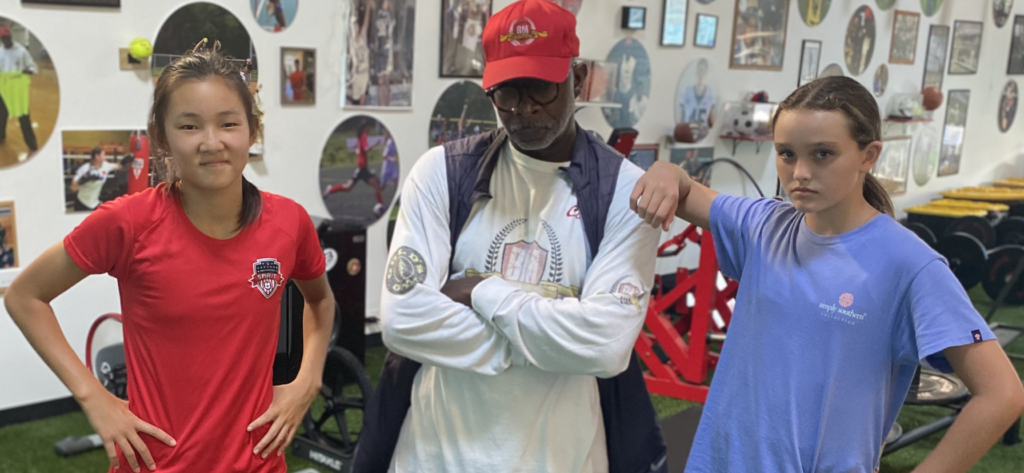 Kayla Fekel, 16, says Moore's passion and ability has helped her be a better softball player.
"He pushes me mentally when I'm going through a workout," said Fekel, an Old Ashburn resident who is a pitcher and shortstop for the Stone Bridge High School team. "He's going to want you to finish strong and finish at the best of your ability."
Kayla, whose mother is from Panama, has made the Panama National Team and will soon be competing internationally.
"[Coach Moore] has made her powerful and strong, not just physically, but the mindset," said Kayla's mother, Carlina Chiru Fekel. "She will be playing with older women. In Panama, she went up against a pitcher who was 50. You have to have a strong mindset to compete at this level at such a young age."
And Moore definitely takes his own advice. He's in top physical form — defying many of the expected infirmities that come with age. He has worked out nearly every day since his time in the Marines and he still exercises each day at 5 a.m.
According to a 2016 survey by the National Federation of Professional Trainers, just 7%  of trainers fall into Moore's age range of 61 and over.
Throughout his long career, Moore says he has helped train athletes in 32 countries, including players in the National Basketball Association and the National Football League.
"I've known Chris Baker [former NFL defensive tackle] since he was 10 years old," Moore said. "I came down here to work with Chris when he was with the Redskins, and then I started working with Jordan Reed [former NFL tight end], Junior Galette [former NFL linebacker] and a lot of other players."
He says he has trained celebrities like Usher and fighters from the world of mixed martial arts. Earlier this year, Moore worked with YouTube personality Logan Paul as he prepared for his June 2021 fight against professional boxer Floyd Mayweather.
"It was a very unique experience," said Moore, who worked with both Logan Paul and his brother, Jake Paul. "Those two guys don't get enough credit for their level of desire and the intensity they bring. They work hard. Their passion for the boxing world is genuine."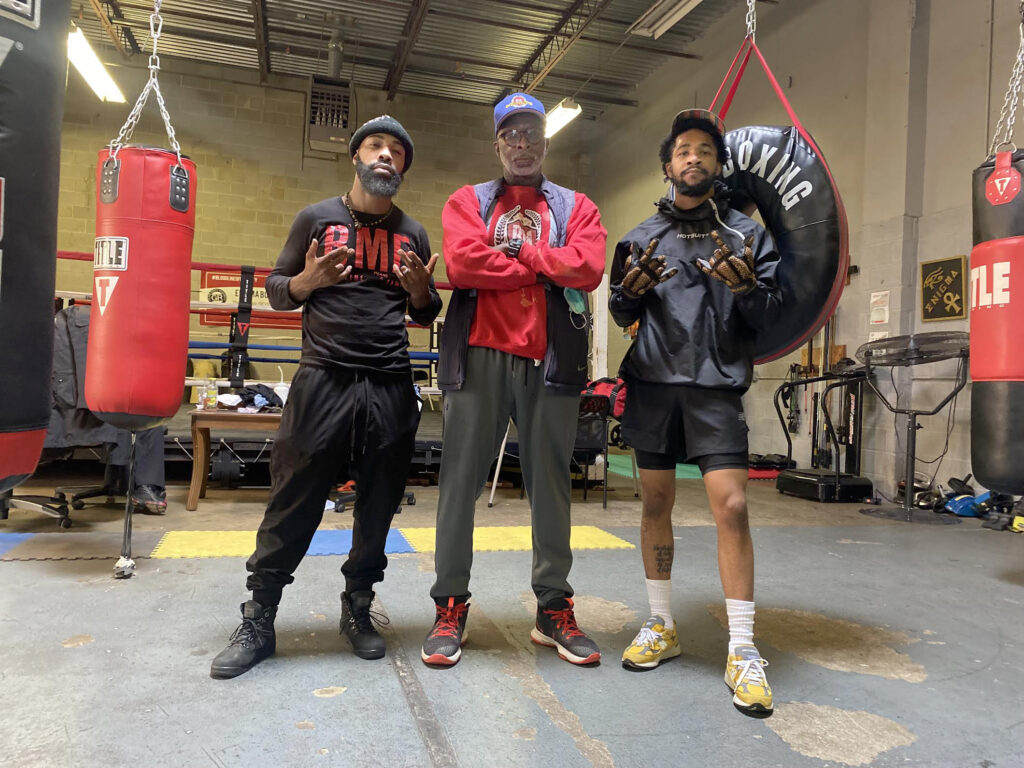 For several years, Moore was a personal trainer at Gold's Gym in Ashburn and director of education and training for new trainers at all three Gold's locations in the area. He left to start his own company, which he launched in 2020. It's called BandNation, and we'll give you one guess as to what it involves.
"Bands allow you to do a plethora of different movements," Moore said. "Unlike machines, which are set up to usually just be used in one way, with bands, I can make drills very multi-functional. Most of the athletes I work with say they have never trained like this before due to the level of creativity."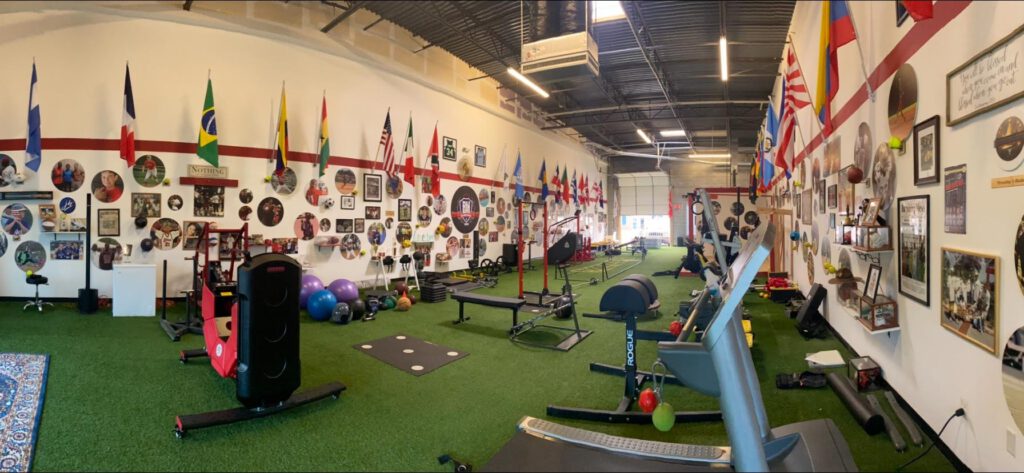 BandNation — which has a training facility on Waxpool Road in Ashburn — is the culmination of his experience and philosophy when it comes to fitness. And while coaching big-name athletes and celebrities is fun, in the end, working with young people is what really motivates him.
"He basically pushes you to do your best," said Presley Gatlin, 11, of Leesburg, a softball player who trains with Moore. "Coach Kelvin has helped me a lot with my confidence and my mindset, and he's really helped me with my flexibility and strengthened my hips."
Gatlin's father, Ken, has seen his daughter get mentally tougher as well as physically stronger since she started working with Moore.
"The drills he puts together are all very unique," Ken Gatlin said. "They're never the same and it's a lot about problem solving. [He puts] them in stressful situations where they have to figure it out as they go to master the routine."
And despite approaching retirement age, Moore says many Ashburn parents who are fans of his style and especially his results are hoping he sticks around for a long time to come. 
"As long as I can make this train run, I'm gonna do it — because it's all about the kids," he said. "I love working with the kids. So, if my three-year lease turns into 10 years, so be it."
Rick Horner is a freelance reporter based in Northern Virginia. He also co-hosts a music podcast called "The Cats and Chords Duo."
MORE INFORMATION
If you would like more information on BandNation and Coach Kelvin Moore, he can be reached at BandNation, 44200 Waxpool Road, No. 132, or (860) 250-9314.